Fleurette (Gioia Di Vivere)
| Birrificio Italiano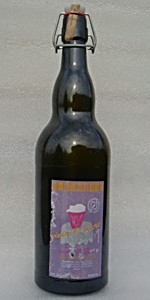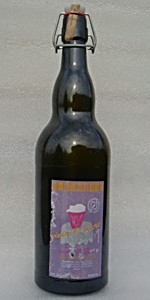 BEER INFO
Brewed by:
Birrificio Italiano
Italy
birrificio.it
Style:
Herbed / Spiced Beer
Alcohol by volume (ABV):
3.80%
Availability:
Rotating
Notes / Commercial Description:
No notes at this time.
Added by BeerBeing on 07-03-2006
HISTOGRAM
Ratings: 28 | Reviews: 13
3.13
/5
rDev
-14%
look: 4 | smell: 3.5 | taste: 3 | feel: 2.5 | overall: 3
Foggy ripe apricot with lemon curd edges. Popping the swing-top on this impressive one liter bottle resulted in a carbonation escape akin to a rifle crack. The alabaster cap was large and airy initially, but has fallen fairly quickly due a lack of substance and a lack of stickiness. The few shards of lace that make it to the glass look less than committed to the cause. Note: later pours look much better, including better head retention and much more lace.
Although the nose is decent, it isn't anywhere near as interesting as the list of ingredients led me to think it was going to be. Other than the usual malt (barley, wheat, rye), hops and yeast, Gioia Di Vivere contains roses, violets, elderberries, citrus honey and black pepper. It's too bad that almost none of them are identifiable with the exception of the flowers and the berries.
The bottom line is that this Birrificio Italiano beer, like Cassissona, is way too light for its own good. I spent $15 on the bottle because I thought that a beer containing the above ingredients had the potential to be exceptional. And it would be if the flavor profile actually reflected what was added. For starters, a 3.8% ABV is about half of what it should be for optimal flavor delivery.
What's the use in brewing a beer with three types of malt when you're going to use so little of it? Hops, as well, are nowhere to be found. That leaves us with a mildly tart fruitiness that has no depth or breadth whatsoever. There's no sweetness that would suggest honey and no spiciness that would suggest black pepper (with warming, I do detect the merest hint of pepperiness). I wish I could run down the list of what this beer tastes like rather than what it doesn't taste like, but I'm coming up empty.
I translate 'birra leggera dissetante e profumada' as 'beer that is light, thirst-quenching and aromatic'. The brewery definitely hit the nail on the head in calling it light. The mouthfeel is beyond light and is the biggest reason why the flavors lack even a hint of vibrancy. I'll buy thirst-quenching too... but then so is bottled water.
I'm not sure why I took a chance on such an expensive beer since I wasn't that happy with Cassissona. Actually, I do know. They suckered me with that promising list of ingredients. Gioia De Vivere translates as Joy Of Life. I'd be more joyful if I had my $15 back.
2,370 characters

3.06
/5
rDev
-15.9%
look: 4 | smell: 3 | taste: 3 | feel: 3 | overall: 3
Pours a three-finger smooth off-white head that barely fades leaving a good lace. Cloudy amber color, ton of yeast settles to bottom. Yeasty/citrusy nose. Good carbonation and medium bodied. Starts tart maybe an apple flavor, hard to pin down, finish is sour. Good bottle to split with your beer partner. Pricey - $16.99 for a 1L bottle from Tully's Beer & Wine Wells, Me.
372 characters

4.33
/5
rDev
+19%
look: 4.5 | smell: 4 | taste: 4.5 | feel: 4 | overall: 4.5
The beer poured into the glass lightly hazy golden amber with a ghost white frothy head which lasted well to lace the glass.
The aroma was floral with a light lambic acidity which came across as quite tart. The roses mentioned on the label could be detected through the acidity and a light indistiguishable spice was present.
The flavor was very lightly tart with a bready wheat character which also had a light rye presence. The flavor was uniquely tart, but only lightly so, never harsh nor overly lactic nor overly acidic. The flavor had a bit of citrus and some floral characteristics to boot. The tartness increased the complexity of the brew which did contain a very light spice, but the spice was not dicernable.
The finish was dry with lasting wheat and rye impression and a bit of light tartness which dried out further in the aftertaste to leave a bit of a husky grainy characteristic on the palate. The body was medium light with a nice carbonation level which assisted the mouthfeel to be quite creamy. Very refreshing and different, but this is not going to be everyone's cup of tea.
1 liter bottle. Thanks for nuttin folks, was trying to decide on glassware and was hoping for the reviews to assist. I guess somebody has to be the first. Bottle lists wheat and rye malt along with roses, violets, elderberry, citrus, honey, and black pepper. Put this one in a tulip or a chalice.
1,405 characters
Fleurette (Gioia Di Vivere) from Birrificio Italiano
Beer rating:
3.64
out of
5
with
28
ratings