Hop Angel Brauhaus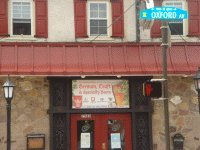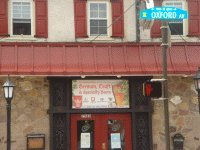 Bar, Eatery, Beer-to-go
7980 Oxford Avenue
Philadelphia
,
Pennsylvania
, 19111
United States
(215) 437-1939 |
map
hopangelbrauhaus.blogspot.com
Notes:
Reviews by JohneHoodlum:
JohneHoodlum from Pennsylvania
3.5
/5
rDev
-6.2%
vibe: 3.5 | quality: 3.5 | service: 3.5 | selection: 3.5 | food: 3.5
Aug 13, 2017
More User Reviews:

LehighAce06 from Pennsylvania
4.1
/5
rDev
+9.9%
vibe: 4 | quality: 4.25 | service: 4 | selection: 4 | food: 4.25
Feb 28, 2015

BeerMeDuffMan from Pennsylvania
4.04
/5
rDev
+8.3%
vibe: 3.75 | quality: 4.25 | service: 3.5 | selection: 4.25 | food: 4.5
We had our daughters baptism party here. Believe it or not, even after the bar tab was tallied, it was way cheaper then renting a hall and the beer selection was soooo much better.
Not a typical venue for this type of party, but definitely glad we made the choice.
May 14, 2014

mingo1968 from Pennsylvania
3.5
/5
rDev
-6.2%
vibe: 3.5 | quality: 3.5 | service: 3 | selection: 4 | food: 3.5
I live close to here and been here several times. Its hit or miss with staff. The beer selection is good with 12 on tap.The food from the bar menu is good pub food i never ordered off the dinner menu.The place is always empty when i stop in. Except for two beer events that i went to here when it was packed and i had a vey good time. If in the area i would say stop in and order from the bar menu and have a few beers and make your own opinon. I have a hard believing the same guy that owns the Grey Lodge owns this. Because they are night and day.
Dec 13, 2011
Rifugium from North Dakota
3.58
/5
rDev
-4%
vibe: 4 | quality: 4 | service: 3 | selection: 3.5 | food: 3.5
I got a really nice vibe from this German beer hall in North Philly's Fox Chase neighborhood, but it's not quite as fun or authentic as, say Brauhaus Schmitz in Center City. A few German beers on tap, and a good quantity of micros as well, adding up to about 12 beers total, not including bottles. Food was tasty, service was slow even in midday, but not intolerably so. I'd like to go back during busy hours or for a beer event, but considering the location, I probably won't return anytime soon. One thing I liked a lot was the building itself, which is 17th century; added a nice atmospheric touch.
Apr 29, 2011
NeroFiddled from Pennsylvania
4.16
/5
rDev
+11.5%
vibe: 4 | quality: 4.5 | service: 4 | selection: 4
The Hop Angel was my third beer stop on this past weekend's whirlwind tour of Philly with my now dear friend Woody 'Monk's Robes' Chandler (note: neither sailor uniform nor monk's robes were worn during this event). Our second stop was The Grey Lodge, so the Hop Angel seemed fitting. That and the fact that we were really on a "Kvas Kwest" (ask Woody) at Bell's market just a few blocks north.
I'd never been to the Hop Angel, nor had he, but I had, however, been to the Blue Ox and it looked very much the same - but at the same time very cleaned up and polished. I'm guessing the bartender that took care of us was a hold-over as well, but that's a different story unto itself that need not be told.
The beer list was quite charming. I was very pleased to see local breweries included, and breweries that don't normally get a lot of play on to of that, namely Dock Street and Manayunk (my former alma mater, used in the 'school' form, not the translated latin - that would have left a bad taste in my mouth). There are German beers if you want them, but there's also a good selection of national craft brews. I tried a Port Brewing Midnight Expression and enjoyed it immensely. I enjoyed the Manayunk Smokehouse Porter even better!!!
Interestingly, neither Mr. Chandler (sports fan and movie buff) nor I opted for food. I thought we'd be hungry by that point, but I know at least that I wasn't - we hadn't had enough beer!!! But to the menu... it's certainly not what it used to be. It used to be 'staunchy' (read as regular German), and now it's kind of free-form (is it i.e. or e.g.? I can't remember...): a very large man at the bar next to us (roughly 400+#'s of him) ordered buffalo chicken wings, "double fried", and and order of french fries. Stunningly, I heard the bartender respond "good choice". REALLY? Not the wurst platter? Not some Schnitzel? Not the goulash??? My point, however, is that the German fare has been supplanted with "basics", and watered down. And I guess that's good - but never under any circumstances would I tell a 450 pound man that double-fried wings and fries were a good choice ;p The real question is... do they get their meats from Reiker's across the street? I'm guessing they do, and that's a big bonus!!!
Overall I have to give it a thumbs up. It's kind of hard to get to, there's no changing that, but it's worth it. Worth trying!
Apr 24, 2011

IdrinkGas from Pennsylvania
3.63
/5
rDev
-2.7%
vibe: 3.5 | quality: 3.5 | service: 4 | selection: 3.5 | food: 3.5
I've heard mixed reviews about this place and haven't checked it out until tonight. Decent selection of mostly German styles. Unfortunately I'm not a huge fan of any of these styles. I understand that its a German place but I was expecting a better beer selection based on the ownership. Surely it wouldn't ruin the atmosphere to include a couple popular IPA's or Stouts. It turned out ok as I ended up ordering a Manayunk Smokehouse Porter which was surprisingly tasty.
Food was just average German food. Sauerbraten wasn't really sour and the beef was on the dry side.
Much nicer than the Blue Ox.
Apr 14, 2011
BeerForMuscle from New Jersey
3.5
/5
rDev
-6.2%
vibe: 3.5 | quality: 3.5 | service: 3.5 | selection: 3.5 | food: 3.5
Very cool looking old world style building thats very attractive from the outside. I love the old fashioned looking buildings, half timbered and all. It looked pretty cozy and appealing inside too. I was let down greatly by the beer menu. They had 10-12 beers ontap but only about 2 were German. The rest werent incredibly enticing either. This place definitely serves up alot of the domestics and some locals as well. The crafts they have are "German style" and "Belgian style". None really in the way of actual Germans or Belgians. The food menu is pretty decent by look, however the food is not authentically prepared. The schnitzel looked like a premade breaded cutlet and the potato dumpling was far off. The dishes themselves are authentic, just not the ingredients or preparation. Proper beer glassware is not a priority there either as it seems most of their glassware are domestic tumblers. I looked around and the majority of the crowd was drinking yuengling and twisted tea. I don't think I will be returning here and how could I when Brauhaus Schmitz (a true authentic German Brauhaus)exists?
Mar 16, 2011
designergeoff from Pennsylvania
3.73
/5
rDev 0%
vibe: 4 | quality: 4 | service: 3.5 | selection: 3.5
since i live around the corner and its owned by the grey lodge i would give it a go.
nice atmos. almost like a cabin in germany, staff seems pretty friendly but they just opened so who knows.
i swear the night i went was its first friday opened, i was a little let down by the beer selection, scarce belgien crafts, basically only octoberfest crafts and domestics. I had high expectations since it was the same ower of the GL.
Food was alittle to pricey and i wasnt nearly hungry enough to eat so i went to Monk's.
maybe i'll give it a second try
Sep 30, 2010
BARFLYB from Pennsylvania
3.7
/5
rDev
-0.8%
vibe: 4 | quality: 3.5 | service: 3.5 | selection: 4
Stopped by here on my way to Hulmeville when I noticed there was some people outside.
A- Hop Angel is much more spacious than the previous bar that was here, less table space, more standing room. A big room with some tables and a separate dining area as well. A short U-shaped bar that sat about 15 or so. This place is brand new so it's kinda not decked out with beer swag on the wall, and I kinda hope it stays that way.
Q- A nice spot here in lovely Fox Chase, While Hop Angel is mostly dark and woody, it looks rather clean and inviting, New taps means clean lines and authentic glassware. Did not get a chance to bang out some food, but the kitchen is big and the menu plentiful, there should be some gems there.
S- Service was quick and attentive, nice with a smile (i guess). The only thing is my Ayinger was served in a little ass stella glass, while I thought all Ayinger's were served in the proper glasses, not to mention this pour was seven beans, wow! Also when poured with a bigger head than expected the bartenderess just poured some beer from a different stella glass into mine, evening things out. I understand that happens but how am I to know what your pouring into my 7 dollar drink there, not to mention it's pretty nasty and bad form.
S- A good selection with about twelve taps on hand with 90% german selection and some local interpretation of some german styles. I see it has 100 bottles up there, let's hope that one of them is Leipzinger Gose. A healthy food menu.
F- Did not get a chance at the food but the menu looks promising and I'll hit it up on my next visit.
I think im going to like this place besides for the small pours of a standard German Oktoberfest into a even more substandard Belgian goden ale in it's proper glass. Glad this place is only 5 minutes from my place.
Sep 14, 2010
Hop Angel Brauhaus in Philadelphia, PA
Place rating:
3.73
out of
5
with
14
ratings