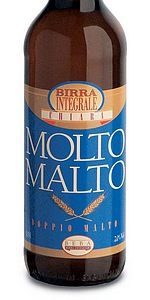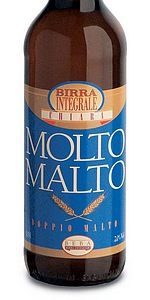 BEER INFO
Brewed by:
Beba
Italy
birrabeba.it
Style:
Belgian Pale Ale
Alcohol by volume (ABV):
7.00%
Availability:
Year-round
Notes / Commercial Description:
No notes at this time.
Added by stcules on 10-28-2003
HISTOGRAM
Ratings: 7 | Reviews: 6
Reviews by Zraly:
3.64
/5
rDev
+14.8%
look: 3 | smell: 4 | taste: 3.5 | feel: 4 | overall: 3.5
Pours a pale gold with a white head. Nice smell of floral notes and sweet malt.
Flavor is interesting and not quite what I was expecting. Lots of mixed fruit notes and some funk from the yeast. There is also a subtle floral and earthy note coming from the hops. For a brief moment, it strikes me as a Euro lager. Thus, stylistically this is a bit out of bounds. But it is nice with fun fruit notes of apricot, pear, citrus, and strawberry.
Prickly carbonation and quite tangy on the finish. Light-bodied and drinkable. Could go well with a nice summer salad with balsamic, strawberries and romano cheese.
606 characters
More User Reviews:
3.65
/5
rDev
+15.1%
look: 3.5 | smell: 3.5 | taste: 3.5 | feel: 4 | overall: 4
On-tap at the Farmhouse in Emmaus
My first impression was this was a high-powered Gose. It had a hazy amber body without head. There was a big citrus orange flavor over mellow malt, with a tart tang in the mouthfeel. I'd call this a great appetizer beer, as it was nice for starting my meal, but not so great with my beef-based dinner. There were also more subtle earthy notes with a touch of vanilla to make for an interesting beer. Worth a try for something different.
471 characters
3.42
/5
rDev
+7.9%
look: 3.5 | smell: 3.25 | taste: 3.5 | feel: 3.25 | overall: 3.5
A: The beer is slightly hazy yellow in color and has a moderate amount of visible carbonation along with a few yeast particles floating in suspension. It poured with a quarter finger high white head that died down, leaving a thin layer of bubbles on the surface and a collar around the edge of the glass. Lots of yeast poured out of the bottle when I was pouring out the remaining contents.
S: Light to moderate aromas of yeast—the types of yeast clumps you would expect at the bottom of a bottle—are present in the smell.
T: Much like the smell, the taste is dominated by flavors of yeast. There are also some hints of bready and grainy malts and a faint amount of bitterness.
M: It feels light- to medium-bodied on the palate and has a low to moderate amount of carbonation.
O: The unfiltered and unpasteurized nature of this ale really brings out the characteristics of the yeast. This isn't a bad selection if you're a person that likes pouring out all of the yeast sediment that collects at the bottom of a bottle because you'll start getting the yeast from the initial pour of this beer.
1,097 characters


3.38
/5
rDev
+6.6%
look: 3.5 | smell: 3 | taste: 3.5 | feel: 3.5 | overall: 3.5
A neat, thin necked bottle. Pours with generous head. Completly hazed over in appearence. A yeasty aroma with some tangy malt. Alot of Euro Swill character but with slightly more grace. A very thorough mouthfeel, some coarseness. A clean malt finish. Much better than most other Italian all malt-lagers and arguably as tasty as this style can be. You ask me, this is two thumbs up.
381 characters

2.84
/5
rDev
-10.4%
look: 4 | smell: 2.5 | taste: 3 | feel: 3 | overall: 2.5
The aroma is heavy with incense, flowers, dust, wheat, citrus, and honey. The appearance is hazy gold with a nice head. The flavor is like the aroma. The palate is average. Overall an interesting but not a tasty beer. I would not recommend this unless you just want another rating.
281 characters
2.04
/5
rDev
-35.6%
look: 3.5 | smell: 2 | taste: 2 | feel: 1.5 | overall: 2
Very good in appearance, with a clear and golden colour, thin and abundant foam.
But...
At the smell, it is noticeable some hints of sauerkraut... Maybe some cereals.
If you can ignore the kraut taste, it has a very malty taste (as the name... it means a lot of malt), and sweet, but evidently too old (tasted at the same date of the best before date, Oct 03).
Light citric.
It is probably an old bottle, maybe even stored at high temperature...
It's a beer that needs a retaste. The votes are not so significant.
514 characters
Molto Malto from Beba
Beer rating:
3.17
out of
5
with
7
ratings