Cuvée D'Oscar

Brasserie Craig Allan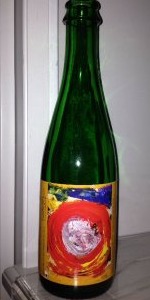 Write a Review
Beer Geek Stats:
| Print Shelf Talker
Style:

ABV:

7.5%

Score:

Avg:

3.7

| pDev:

13.78%

Reviews:

8

Ratings:

From:

Avail:

Year-round

Wants

Gots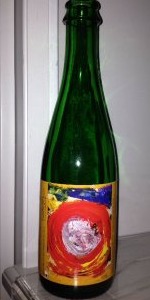 Notes:

DJ-Hophead from England
4.16
/5
rDev
+12.4%
look: 4 | smell: 4.25 | taste: 4.25 | feel: 4 | overall: 4
Tap @ Small Bar, Bristol - Pours cloudy amber with a white medium head. Nice lacing. Medium carbonation. Aroma- fruity esters - banana. Taste - Sweet fruity forefront - banana esters, crisp bitter finish. Solid dunkelweissen styled beer. More German than Belgian in style.
May 17, 2017

EmperorBevis from England
4.41
/5
rDev
+19.2%
look: 4 | smell: 4.25 | taste: 4.5 | feel: 4.5 | overall: 4.5
Bottled and possibly bottle conditioned
Pours a mid brown body with huge foaming off white head
Smells of candy flossy type candy
Slightly sour slightly vinegary sherry flavour
Unusual, slightly odd but totally awesome
Nov 03, 2016
Bruno74200 from France
3.87
/5
rDev
+4.6%
look: 3.75 | smell: 3.5 | taste: 4 | feel: 4 | overall: 4
This should not be put under the label "belgian dark ale" because it's definitely not! It's dark/amber wheat ale a bit like a dunkemweizen, the taste is complex, licorice on top
Feb 26, 2016

kojevergas from Louisiana
2.82
/5
rDev
-23.8%
look: 3 | smell: 2.75 | taste: 2.75 | feel: 2.75 | overall: 3
BOTTLE: Imported by the Shelton Bastards. Brewed & bottled at De Proef. Green glass. 12.7 fl oz. Unbranded black hood-and-wire cap over an unbranded cork. Generally appealing label art. Purchased at a local HEB grocery.
Style: "Nelson Sauvin Dry Hopped Dark Wheat Beer." So this is a dunkelweizen, I guess.
ABV: 7.5%.
Served cold into a goblet at low altitude in Austin, TX and allowed to warm over the course of consumption. Expectations are high; this sounds interesting.
No bubble show forms as it's poured.
HEAD: ~1.5 fingers wide. Off-white doughy colour. Fair creaminess and fullness. Has an even consistency. Not as thick or frothy as would be ideal. Leaves a light coating of lacing as it recedes. Retention is good - about 6-8 minutes.
BODY: Dark murky orange-auburn. Translucent. Nontransparent. I see no yeast or sediment.
Appears well-carbonated. It's odd-looking for a dunkelweizen, lacking the bready brown colour I usually imagine when I think of the style. Generally appealing outside of style conventions.
AROMA: Cidery green apple, caramel, wheat, brown bread, healthy vitaminy biscuity Belgian yeast (not clove-y German yeast as one might expect in a dunkelweizen), grapey fruit notes and a kiss of cool white wine from the Nelson Sauvin hops, and generic floral hopping.
It's an interesting dark wheat ale with obvious Belgian leanings; I'm not sure what to consider this style-wise, but the aroma is inviting in a general sense and there's no booziness or off-character.
A pleasant aroma of above average intensity.
TASTE: It follows the aroma, but the green apple (which might actually be an indicator of an acetalydehyde off-note) and cool white wine grape notes dominate, at the expense of the more appealing brown bread malt and wheat notes - which should provide the robust backbone for this beer, but come off weak and reticent.
It's unbalanced but not imbalanced, with a loose cohesion at best. Far from a gestalt flavour profile. This is something of a hodgepodge of flavours rather than an intentionally brewed, guided deliberate expression of the style, but it's not unpleasant.
An edge of earthy biscuity Belgian yeast lurks beneath the cutting green apple off-note.
There's just not much going on here, and what it does present is underwhelming. Quite a simple, shallow beer.
TEXTURE: Overcarbonated with a cidery crispness. Medium-bodied, smooth, wet, and unrefreshing. Has mild heft and weight on the palate; there's more impact than you'd expect in a dunkelweizen, but it's not robust or rounded enough to reach Belgian dark ale territory.
There's no harmony of texture and taste, and this mouthfeel doesn't elevate the beer as a whole or accentuate specific notes. Middling execution at best.
OVERALL: Neither Belgian dark ale nor dunkelweizen, Cuvee D'Oscar is an unfocused brew plagued by an obvious off-note, and won't satisfy the discerning drinker. Far from worth its high import price point, and not a beer I'd get again even at local French or Belgian prices. All in all, a disappointment - but not an undrinkable one. And the ABV is decently disguised.
C (2.82)
Apr 09, 2015

popery from California
3.46
/5
rDev
-6.5%
look: 3.5 | smell: 3.75 | taste: 3.25 | feel: 3.5 | overall: 3.5
Pours a warm brown tone. Very cloudy, and I was actually pretty gentle with the pour, so I assume it's the wheat. Big light khaki head. Dissipates fairly quickly leaving some lacing. The aroma is big on tropical fruit, grapey Nelson Sauvin and earthy Belgian flavors. It's all a bit milder than I'd like, though. I wonder if this beer would be better fresh as can be. The taste has a lot of doughy, toasty malt. Very bread. Nice Nelson fruitiness, sweet and rich. Gets fairly medicinal and a bit plasticky as it warms. Lots of flavors that don't quite mesh. Mouthfeel is full and a bit fizzy. I liked this beer for a brief time as it warmed but it went from too mild to too medicinal quickly. It needs a lot more hop character and less funny yeast notes.
Aug 05, 2013

mdfb79 from New York
4.14
/5
rDev
+11.9%
look: 4 | smell: 4.25 | taste: 4 | feel: 4.25 | overall: 4.25
From 06/12/13 notes. Had a glass of this on tap at La Fine Mousse in Paris, France. Poured into stemware.
a - Pours a deep mahogany brown color with one finger of medium tan head and moderate carbonation evident. Some light lacing left on the glass.
s - Smells of mangos, tropical fruits, citrus hops, passion fruit, juice, fruity malts, floral hops, and earthy notes. Awesome nose; tons of fresh fruits and hops. Loving it.
t - Tastes of mangos, tropical fruits, citrus hops, honey, pine hops, and fruity malts. Not quite as much mango or tropical fruits, but it is there .
m - Medium body and low carbonation. Body is smooth and creamy and very easy to drink.
o - Overall I liked this one a lot. Loads of fresh tropical fruits and hops in the nose and super easy to drink. Would definitely like to have this again sometime.
Jun 18, 2013
Levich from Massachusetts
4.04
/5
rDev
+9.2%
look: 3.75 | smell: 4 | taste: 4 | feel: 4.5 | overall: 4
I picked up a 375mL bottle of this while I was travelling in Paris last week. I decided to drink it sooner than later.
The bottle gave off a very slight hiss when the polymer cork was removed. Poured into a goblet.
This one pours up a nice burned caramel color. It is almost opaque, but lets just the slightest hint of light pass through. The head is light brown and starts very dense, but lightens up a little bit leaving a half inch layer. The aroma has hay, apple , and pear. There is very little malt presence on the nose. The flavor is exactly in line with the aroma. There is hay and apple followed by a slight caramel sweetness and then a reserved bitterness that is subtle but very distinguishable. After a few sips, more fruity notes, mostly peach, become apparent, especially at the very back end. Also, a toasted cereal flavor takes hold. The mouthfeel is really nice on this one. It starts out really crisp and refreshing, but then the carbonation explodes creating a creaminess. It is the best of both worlds.
This is a really nice beer. I wish I had picked up a few more of these. Oh well, I guess I will have to go back to Paris.
Apr 27, 2013
oline73 from Maryland
3.58
/5
rDev
-3.2%
look: 4 | smell: 3.5 | taste: 3.5 | feel: 4 | overall: 3.5
Poured from a 375 ml bottle into a Chimay goblet.
Appearance: The beer pours a reddish dark amber color with a half finger of off white head. The head fades to a ring around the pour.
Smell: Rather mild with some light caramel and dark fruit notes. Reminds me a bit of apple juice. Getting some wheat, but not the Nelson hops.
Taste: Very light. Much more light and crisp than I guessed when pouring it. I'm getting some of the apple juice like taste. Mild dark fruit and caramel as well. Definitely getting the wheat malt.
Mouthfeel: The body is on the lighter side with a huge amount of fluffy carbonation. The finish is rather dry.
Overall: I'm glad I tried this. I thought it was very interesting, but not mind blowing. The caramel along with the light wheat was nice. I don't know that I'd pick up more, but it was fun to try.
Aug 17, 2012
Cuvée D'Oscar from Brasserie Craig Allan
Beer rating:
83
out of
100
with
34
ratings