Cerveza de Mezquite

Jester King Brewery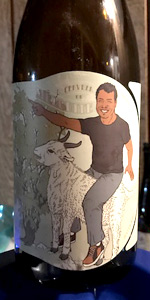 Rate It
Beer Geek Stats
| Print Shelf Talker
Style:

ABV:

5.6%

Score:

Avg:

4.04

| pDev:

7.67%

Reviews:

15

Ratings:

From:

Avail:

Rotating/Seasonal

Wants

Gots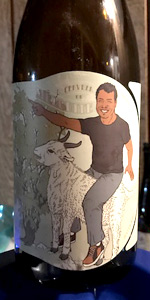 Notes:

CraigDeMoss from Kansas
4.02
/5
rDev
-0.5%
look: 4 | smell: 3.75 | taste: 4.25 | feel: 3.75 | overall: 4
Pours a translucent golden-orange amber with a volatile foam head. Nice lacing with dollops of mountainous foam leftover. A wild one for sure. Head is a light value pastel orange and tends to be malleable or takes on rocky forms
A zesty spice imparted by the mesquite beans, earthy and yeast funk. Oak smooths out hay and citrus.
A lot of complexities. There's an obvious mellow spice from the beans, with that comes the usual saison palette of farmhouse funk and then there's intermingling elements of soil and grapefruit. Some guava in there. To top it off a weird flavor almost akin to tin mixed with some kind of savory bean dip. Gross to some but good to me.
Good carbonation and fizzy, a little off given the crazy head. Slightly drying and tart
Very nice impression of a saison with an interesting mash component. Glad to have another
May 30, 2020

Jugs_McGhee from Oklahoma
2.83
/5
rDev
-30%
look: 3 | smell: 3 | taste: 2.75 | feel: 2.25 | overall: 3
Notes from a bottle shared at a Christmas beer tasting.
Overcarbonation is obvious when pouring. Head sticks around a good 10+ minutes.
Aroma hints at cracked grain, wheat, oats, spicy ale yeast strains, and barnyard notes/microflora. Suggests a dry parching beer with not a lot going on.
It is indeed dry and parching, but it has a mild unexpected sour twang towards the finish. Wheat, cracked grain, 2-row. Not a complex beer, and it's a bit rough around the edges balance-wise. Unrefreshing on account of its coarseness. Has some funkiness of the "dirty gym sock" variety in addition to barnyard notes. Some yeasty spice is also present. Wisps of lemon. Grass. Earthiness. It has a dirty taste.
Drinking the whole bottle isn't particularly appealing. I don't know what the mezquite imparts, but the beer as a whole isn't impressive. Not one of Jester King's best.
C / AVERAGE
Dec 31, 2018
StonedTrippin from Colorado
4.08
/5
rDev
+1%
look: 4 | smell: 4 | taste: 4 | feel: 4.25 | overall: 4.25
as always with jester king, i have to first and foremost admire the uniqueness of this beer, i never even heard of a mesquite bean until now, enormously intriguing, especially in a light but malty saison like this where their impact can really be appreciated. it has a little copper color to it, still pale and a bit hazy too, but a touch of a deeper color here. aroma is classic jester king funk and tang up front, i could pick this out anywhere by now, but there is a curious earthiness, almost sweet, savory, and a tad smoky, the mesquite beans! i get faint maple and raisin in here, subtle smoke and wood, wet earth and even a clay sort of element, caramelized bready malts even too, not sure what they use for this, but it has some character of its own to contribute. not hardly sweet at all in the flavor though, unique and hard to describe are the mesquite beans, sort of like having licorice for the first time, if you have never had it, its impossible to communicate really, not quite spicy, very organic, cool with the funk here. rarely does a jester king beer not hold my attention, i love that about this one too. not my favorite beer they have ever made, but as curious and unique as any of them, cool use of an exotic ingredient and a neat beer overall, biere de garde-esque and distinctive on the whole.
Jul 16, 2018
cjgiant from District of Columbia
4.08
/5
rDev
+1%
look: 4 | smell: 4 | taste: 4 | feel: 4.25 | overall: 4.25
Bottl, Batch #2 Jan 2018:
A little hazy pour that ends up a heavily burnt-orange darker amber with a couple finger just off white head. There's a little lacing that shows up, but not too much.
The scent coming from the beer has a slightly funky sour apple impression to it. There is a vibrance to the nose, as well - as if on the orchard farm where the fruits are being gathered and processed. I can sense a light influence of the mesquite - but I think I would be saying something like an odd spice/tea note if I didn't know what the key ingredient was. Warmth brings a little more obvious mesquite-like notes.
Taste starts with a fleeting hit of earthy funk that gives way quickly to a tart pop or lime and sour apple. The flavor that got pushed aside starts to come back as the tartness and lightly prickly carbonation fade. Warmth brings out an ever so light singed wood note out a little more. Early on it's relegated to the late taste. This is a mildly complex beer with a little bit of muddled edges but overall a nice sour/earthy offering with an odd note that has a smoky aspect to it.
Jul 09, 2018
DefenCorps from Oregon
3.65
/5
rDev
-9.7%
look: 3.75 | smell: 3.75 | taste: 3.5 | feel: 3.75 | overall: 3.75
On tap at The Beermongers.
Hazy orange, thin white head. Spicy, mildly smoky , grainy, not unlike fresh roasted chili peppers. Mild honey. The jester king terror with the unique water/yeast blend noticeable. Drying, tart on the finish. Solid.
Jul 01, 2018

Sabtos from Ohio
4.04
/5
rDev 0%
look: 4 | smell: 3.75 | taste: 4.25 | feel: 4 | overall: 4
Hazy glowing orange with a large, lumpy beige foam.
This is not much different than the regular JK farmhouse ale, with a nice balance between tart citrus and woody funk, plus a barely there spice presence. The mesquite pods don't really seem to add much, and this actually seems a tad less complex, but, considering the JK base is an easy crusher every day of the year, whatevs.
The moderate body is supremely foamy with a tingly, semi-dry finish.
Batch #1 10/2016 vintage
Jun 30, 2018

ScaryEd from New Hampshire
4.04
/5
rDev 0%
look: 5 | smell: 4 | taste: 4 | feel: 3.75 | overall: 4
Poured on draft at Armsby Abbey.
Pours a mostly clear amber color with 2 fingers of fluffy white head. The head settles into a thin sheet, covering the entire top of the glass in lacing. Beautiful beer.
The aroma is very earthy and tart, with notes of lemon, grass, wood chips, and a hint of smoke. Like BBQ smoke.
The taste follows the nose. Very earthy with a mild lemon tartness. The finish is straight up mesquite barbecue sauce. This sounds gross but it works.
The feel is medium-light bodied with good carbonation. Crisp with a dry finish.
Overall, a very good farmhouse ale that sounds extremely odd but tastes quite good. Well done.
Jun 14, 2018
Buck89 from Tennessee
3.98
/5
rDev
-1.5%
look: 4.25 | smell: 3.75 | taste: 4 | feel: 4.25 | overall: 4
Batch#2 from January 2018 and poured into a snifter. A clear amber color with a thick off-white head. A slightly smokey and earthy aroma that was hard to describe. Woody perhaps. There was a mild, lemony tartness on the first sip that yielded to a grassy and earthy aspect. Very dry and clean on the finish with a lingering bitterness. Overall a fun and easy beer to drink.
Jun 13, 2018

Thomas_Wikman from Texas
4.18
/5
rDev
+3.5%
look: 4.5 | smell: 4 | taste: 4.25 | feel: 4 | overall: 4.25
I recently had Cerveza de Mezquite a Farmhouse Ale brewed with wheat, oat, and Mesquite beans and with mesquite pods, from Jester King, Texas, ABV 5.60%, IBU 29. I bought it at a local Dallas store. I think it is quite good and thirst quenching. The foam was fluffy and left nice lacing.
Look: Amber color with a very thick fluffy white head
Aroma: lemon, yeast, some smokiness
Taste: The flavor is sweet and tart, lemon, some yeasty funkiness, some smokey bitterness.
Feel: light to medium, carbonated.
May 17, 2018

NilocRellim from Minnesota
4.41
/5
rDev
+9.2%
look: 4.25 | smell: 4.5 | taste: 4.5 | feel: 3.75 | overall: 4.5
Pours a hazy burnt orange colour. Smells light and slightly tart, lemon juice, mandarin orange, hay, and a little funky. Tastes like it smells, slightly tart, a little funky, hay, lemon and orange juice, kind of dry finish, and a bit earthy. Crisp and refreshing.
Mar 24, 2018

Ozzylizard from Pennsylvania
4.18
/5
rDev
+3.5%
look: 4 | smell: 4 | taste: 4.25 | feel: 4.25 | overall: 4.25
Price not noted (And no itemized receipt) but between $10 - $14/750 mL bottle.
Batch #1 10.19.16. Stored in my garage at 40 degrees, served at 45 degrees in a hand washed and dried Jester King snifter.
Aroma – A little lemon, a little yeast – fades over time.
Head – Large (Maximum 4.5 cm, aggressive pour), white, dense with a few surface rocks, average retention, diminishing to a three mm ring and a complete layer of uneven thickness. Head retraction leaves a complete narrow ring of tight lacing.
Lacing – Excellent. Wide complete rings of tiny bubbles with an occasional small bubble to break the monotony.
Body – Gold, clear, effervescent.
Flavor – Lemon with just a hint of tartness. Ends with a touch of bitterness. No malt, no alcohol, no diacetyl.
Palate – Light, watery, lively carbonation.
Impression: Does mesquite taste like lemon? Something to determine on my next trip to Texas. I'll pick up a couple more bottles of this if it's available.
Appearance 4, Aroma 4, Flavor 4.25, Palate 4.25, Overall 4.25.
Dec 30, 2017

Stevedore from Oregon
4.05
/5
rDev
+0.2%
look: 3.75 | smell: 4.25 | taste: 4 | feel: 4 | overall: 4
750ml bottle, batch #1 10.19.16. Served in a stemmed glass. Pours a darker orange body, two finger big white head, good retention, rings of lacing. Smell is tart lemon, stonefruit, oranges, zest, kumquats and a bit of earthy, sort of vinous character. Flavour is tart but not sour, dry but not vinegary, mild zest, a bit of lemon, kind of a dry earthy bark character but it isn't astringent by any means, and maybe some lightly ground coffee bean? Not sure. Interesting beer, that's for sure. Mouthfeel is medium-lighter bodied, dry but not quite so dry that you have to wait in between sips. It works well, and has an unique flavour to it, presumably tied to the time, place, and people.
Jul 27, 2017

puck1225 from Texas
4.23
/5
rDev
+4.7%
look: 4.25 | smell: 4.25 | taste: 4.25 | feel: 4 | overall: 4.25
Poured from a bomber into a tulip glass. Cloudy golden yellow with a bit of brown, nice head and lacing. The smell is great, sour, sweet, orange, cherries and maybe a bit of watermelon. The fruit carries over to the taste with some nut and earth flavor that compliment the slightly sour cherry taste. Very nice, complex beer.
Jun 12, 2017

TX-Badger from Texas
4
/5
rDev
-1%
look: 4 | smell: 4 | taste: 4 | feel: 4 | overall: 4
Pours a cloudy hazy light orangish color with fizzy white head. A sweet-tartness, somewhat like the candy, oak, funk, and some citrus on the nose; follows onto the palate. Medium bodied. Finishes with a light tartness mellowed out by a molasses style sweetness.
May 21, 2017
Premo88 from Texas
4
/5
rDev
-1%
look: 4.5 | smell: 3.75 | taste: 4 | feel: 4.25 | overall: 4
12 oz. poured from bottle into Jester King snifter at the brewery 5/14/2017
L: cloudy gold, nearly 100% opaque, huge fluffy head of foam over 1 1/2-inches tall and super sticky; not much lacing but it keeps a thick sudsy collar and 60-70% of skin from a ton of activity
S: tart lemon, lemon peel, earthy kumquats, super dry white wine; some Jester King barn must but the tartness is arguably clean and not overly funky
T: dark, toasted wood, dry coffee beans, something earthy ... not peat but close, charred wood; starts off like a Flanders red with that toasted cranberry flavor then pulls back all the cranberry sweetness as the aftertaste hits
F: light-middleweight, full from carbonation with a creamy ale-soft finish
O: unique ... those mesquite beans are doing something wild in this brew, and early on it truly has a coffee/coffee bean flavor; as the palate adjusts and the beer warms, it gets harder to name the darker toasted-malt flavor, but it is similar to toasted cranberries; a beer I definitely want to revisit
May 15, 2017
Cerveza de Mezquite from Jester King Brewery
Beer rating:
88
out of
100
with
47
ratings