Dismiss Notice
Extreme Beer Fest:Los Angeles
Join us December 9th in Los Angeles for the ultimate throwdown of craft beer creativity!
Learn more...
Dismiss Notice
Dangerously Close, But No Cigar
| To Øl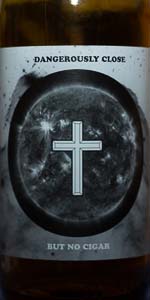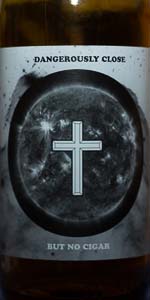 BEER INFO
Brewed by:
To Øl
Denmark
to-ol.dk
Style:
American Double / Imperial IPA
Alcohol by volume (ABV):
9.00%
Availability:
Limited (brewed once)
Notes / Commercial Description:
We present an imperial cedar india pale ale with a smack load of fresh hops, a nice smooth and crisp body and a handful of cedar chips to give a nice woody finish to the beer.
Added by tmzl on 12-16-2013
This beer is retired; no longer brewed.
HISTOGRAM
Ratings: 9 | Reviews: 5
Reviews by CrazyDavros:
4.22
/5
rDev
+2.2%
look: 4 | smell: 4.5 | taste: 4 | feel: 4 | overall: 4.5
Pours gold with a large, lasting head.
Nose shows peppery, woody cedar with resinous hops and some green apple and pear. Sweet clean malt underneath.
Very similar flavours, very potent peppery cedar throughout which lingers for minutes.Clean syrupy malt underneath with some piny resinours hops later. Nice but the cedar seems a bit over the top.
346 characters
More User Reviews:



3.75
/5
rDev
-9.2%
look: 4 | smell: 3.25 | taste: 4 | feel: 3.75 | overall: 3.75
Look: Big white bulky head, slow retention, solid cover. Hazy, good carbonation. Pale orange/golden color. Random lacing. Looks good.
Smell: Tangerine, melon, sharp hop. Also some sweet malt in there. There is at start a weird, wallpaperish smell, but after a while it kicks you in the nose with huge cedar notes. Must say it is slightly off-putting for me.
Taste: Starts with pleasant citrus, fruity notes. Goes to light sweet malty middle and ends in strong piney bitterness with huge dominant flavour of cedar - it really stands out.
Mouthfeel: Soft carbonation, smooth, medium body. Dry finish. No warming from the alcohol.
Overall: Looks good, smells kinda weird, taste is interesting and wonderful - huge cedar with strong hop notes. Interesting beer, worth a try.
777 characters
3.78
/5
rDev
-8.5%
look: 3.75 | smell: 3.75 | taste: 3.75 | feel: 4 | overall: 3.75
A double IPA brewed with pine chips and pours a hazed apricot hue with a creamed two finger head and lacing everywhere,the smell is tangerine,pine,blood oranges and rockmelons,the feel is full bodied and lightly carbonated with tastes of pine lots of pine including hops and cedar chips with mangoes,lychee,tangerines and finished with cedar pine chip bitterness and overall it's nice but would of preferred it aged on cedar barrels then pine chips added but worth a crack if your after something different.
507 characters

4.6
/5
rDev
+11.4%
look: 4.5 | smell: 4.5 | taste: 4.75 | feel: 4.5 | overall: 4.5
My God! Something completely new in my wonderful world of DIPA:s...
Immediately struck by the smell of sawmill, when opening and pouring the golden beer.
Could this be good?
Hell yeah!!!
Refreshingly new and interesting taste of cedar wood, brilliantly balanced with the hops and malts, wrapped in a well carbonated shell...
Time to fill the trunk on my next Copenhagen trip!!!
380 characters
4.34
/5
rDev
+5.1%
look: 4.25 | smell: 4.5 | taste: 4.25 | feel: 4.5 | overall: 4.25
My first proper review in 1.5 years? Sure. Picked up at 99 Beers in Singapore, along with a few other oddities that struck my fancy. I've been out of the craft beer scene for quite some time, for a number of reasons (financial, personal), and figured this would be as good a way as any to get back in to it (still don't know how I feel about all these quarter points). Poured in to a tumbler, and served probably a little too warm, but that's ok.
Appearance: Pours a slightly hazy light brass, with plentiful fine pinpricks of carbonation rolling upwards at a fair clip, though not too fast, suggesting a medium but soft bodied beer. A pour of average intensity initially yielded a good two finger taupe head which faded to a fat, creamy foam after a few minutes - pretty solid retention, and excellent lacing once the level starts dropping. The lacing is actually pretty excellent - that nice, thick wall of almost three-dimensional foam that just absolutely coats the inside of the glass. It almost looks like you could do one of those "finger along the inside of the cookie batter bowl"-style wipes and come away with a big gob of creamy, IPA goodness. Outstanding appearance.
Aroma: Smells like the inside of shoes.
... however, I use handcrafted cedar shoe trees, so that's a good thing. Glad I served this one a little warm. I've never gotten a more authentic cedar note out of a beer. That being said, I don't recall ever having a cedar beer from a brewery other than Cigar City, so I'm not terribly sure how difficult it is so brew with said wood; i.e., I'm not sure how impressed I should be. In that knowledge vacuum though, I'll color myself impressed. The wood is rich, heavier than the hop notes, and provide a great base note for a pleasant-if-not-complex standard caramel malt note and a pleasant-and-slightly-more-complex-but-still-not-crazy-complex set of hop notes, lots of pine, juniper, hints of tar and leather, and heavier floral notes. I love the smell of (1S,2S,3R)-1-(3,4-Dihydroxy-5-methoxyphenyl)-2,3,7-trihydroxy-3-(hydroxymethyl)-6-methoxy-1,4-dihydronaphthalene-2-carboxylic acid* in the morning!
Taste: Such a fascinating interplay between the wood and the hop notes here - makes you wonder why beers like this aren't attempted more often. An intense though not bracing bitterness dominates the sweet-bitter divide, showcasing an array of piney and vegetal hop notes that are (obviously) complimented by the wood. The wood adds a few interesting overtones - not just piney notes, but that nice menthol-esque, sinus-clearing turpine alcohol note that you can only get from cedar (and a few other members of the family, and beechwood, I guess). Sweet, spicy, delicate, yet full - very nice.
Mouthfeel: Creamy, full-bodied, with a moderate to high level of carbonation in a moderate to moderately thick body and showcasing just a touch of slickness. Anticipated based upon an observation of the effervescence, but there's nothing quite like tasting a near-perfect bodied beer, eh?
Drinkability: Ah how I've missed DIPAs. My lupulin threshold has shifted (gnyuck gnyuck gnyuck) significantly since I cut back on my craft beer consumption, so this may be considered a little less bitter than I found it to those more consistent hopheads, but a moderately bitter 9.0% DIPA is pretty drinkable, stylistically speaking. What's not to love? Maybe the price tag (or is that just the effect of importation/the strength of the Singaporean dollar?). But all in all, an excellent DIPA for those who like theirs fat, woody, oily, full of resinous piney notes. Recommended if you're a fan of such, or Cigar City beers in general.
* Plicatic acid, one of the primary carboxcylic acids found in cedarwood. </putting that Chemical Engineering degree and wikipedia to use>. Also, fun fact, many of the aromatic compounds that feature prominently in the bouquet that is cedar are toxic and possibly carcinogenic. So breathe deeply! Also, apologies to Robert Duvall.
3,993 characters
Dangerously Close, But No Cigar from To Øl
Beer rating:
4.13
out of
5
with
9
ratings