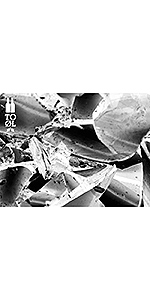 BEER INFO
Brewed by:
To Øl
Denmark
to-ol.dk
Style:
American Pale Ale (APA)
Alcohol by volume (ABV):
5.80%
Availability:
Rotating
Notes / Commercial Description:
"Repairing beer" created for the day after.
Malt, water, rolled oats, hops (Amarillo, Centennial, Nelson Sauvin) and yeast.
Brewed at De Proef Brouwerij, Lochristi-Hijfte, Belgium.
Added by bark on 06-09-2011
Reviews: 11 | Ratings: 52
4.48
/5
rDev
+11.4%
look: 4.5 | smell: 4.5 | taste: 4.5 | feel: 4.25 | overall: 4.5
You can just relax and feel the deep aromas of this beer, even after drinking several other types. Maybe that's why it's called "reparation". Nice pale colour and delicate smell.
Great print on the bottle too!
209 characters
4.42
/5
rDev
+10%
look: 4 | smell: 4.5 | taste: 4.5 | feel: 4 | overall: 4.5
A 330ml bottle, best before 5 April 2014. So moderatly fresh I hope but probably not optimal.
Pours a hazy orange, amber colour with a slightly rocky white head. Looks nice.
Smells even better, it smells of exciting exotic hop varieties. Ofcourse, as this is brewed with Centennial, Amarillo and Nelson Sauvin. In the Netherlands it is quite hard to find good pale ales or IPA's with these types of hops at a reasonable price and fresh. A shame.
A tropical fruit cocktail this one, mango, pineapple, pine, citrus peel (not too much actually) and some slightly sweet maltiness.
A nice beer, that fruiness is there but not as strong as I expected. Maybe it is because of the age? Pretty darn bitter for a pale ale though! The aftertaste is bitter.
As it warms up the fruitiness becomes more pronouced, I finally experienced the famed Nelson Sauvin white grape sensation.
The mouthfeel is medium, probably because of the oats, pretty dry and with medium carbonation.
Overal I think this is a very good beer for the style, nice and bitter with nice fruity hops.
Would love to have a crate full of it.
1,104 characters
4.21
/5
rDev
+4.7%
look: 3.5 | smell: 4.25 | taste: 4.25 | feel: 4.25 | overall: 4.25
330ml bottle. Best before 2015-12-18.
A: Pale amber, with some solids. 3 fingers high of head.
S: Pineapple. Grapefruit. Hints of herbs (mint or dill). Quite hoppy.
T: Pineapple. Herbal tea. Touch of sourness. Moderate malty. Moderate bitterness. Dry. Medium finish.
M: Light bodied. Crispy carbonation.
O: Excellent low alcohol, refreshing, and hoppy ale. Highly drinkable yet flavorful.
389 characters
4.21
/5
rDev
+4.7%
look: 4.5 | smell: 4 | taste: 4.25 | feel: 4.25 | overall: 4.25
330ml bottle from Beer52.co.uk:
A very nice & quite hoppy beer with nice bitterness; easily the best of the 3 To Øl beers I've tried so far. Fresh & lively with a good balance; an excellent, all-round beer that I'd look forward to having again.
245 characters
4.11
/5
rDev
+2.2%
look: 4 | smell: 4.25 | taste: 4 | feel: 4 | overall: 4.25
Poured from a bottle into a pint glass.
A: Pale dark orange, almost brown in color. Frothy beige head that stays. Moderate lacing.
S: Piny hop aromas, wet fruit, floral spiciness and pale malts.
T: Subtle malt flavors up front blended with guava and passion fruit, followed by well balanced floral notes and a piny hop finish. Delicious.
M: Light to medium bodied with moderate carbonation.
O: fantastic pale ale.
418 characters
4.06
/5
rDev
+1%
look: 4 | smell: 4.25 | taste: 4 | feel: 4 | overall: 4
330ml bottle. Hangover beer it is, then? What, no clamato juice? Pfft.
This beer pours a hazy, medium copper amber hue, with a teeming tower of puffy, tightly foamy, and fizzy ecru head, which leaves some random swaths of patchy, sudsy lace around the glass as it quickly sinks away.
It smells of dank pine forest, an acrid leafiness, muddled, but still active citrus rind, bready, somewhat doughy pale malt, and further floral, spicy, and herbal hops. The taste is more sharp pine needle and leafy vegetation bitterness, gritty, grainy pale malt, a touch of bready caramel, a mixed tropical fruitiness, and more floral, herbal, and slightly grassy hops.
The carbonation is quite light and innocuous, barely registering a frothy blip anywhere, the body an adequate middleweight, and generally fairly smooth, with a wee airy creaminess arising as it warms. It finishes off-dry, the now well caramel-tinged malt, south seas fruitiness, and fading hop astringency coming down as such.
A pretty tasty APA, with strong IPA tendencies, but balanced decently enough to warrant numerous revisits, even if there is nothing to 'repair' on my palate. Certainly, if I was forced (gun to head, firstborn held at ransom, y'know) to drink BMC shlock all night, and didn't purge my system before the a.m., this would be most welcome come sunrise - maybe.
1,342 characters

4
/5
rDev
-0.5%
look: 4 | smell: 4 | taste: 4 | feel: 4 | overall: 4
A: Pours cloudy orange, with a large generous biege head with hints of red. Slow dissipation leaves nice lacings.
S: Lots of American hops, both bitter and floral up front. Caramell malt. Citric and piney.
T: Lots of fruits and berries besides the hoppy notes of pine and citrus; pineapple, grapefruit and lemon sezt. Caramell malt, semi-sweet. Lovely bitterness.
M: Medium carbonation and body is the same, very smooth. Aftertaste is short, but holds a nice bitterness.
O: Not bad at all. Perhaps a bit raw, but still nice.
528 characters
3.98
/5
rDev
-1%
look: 4.5 | smell: 4 | taste: 4 | feel: 3.5 | overall: 4
A clouded amber brew, a white high head with good lacing and curtains.
Smelling citric, lemon, grape-fruit, grass and herbs.
Sweet brown bread, very bitter citric peel and seeds.
Medium carbonation, soft and sticky, a good body with a dry finish.
A nice APA, don't know the repairing properties tough.
305 characters
3.71
/5
rDev
-7.7%
look: 4 | smell: 3.5 | taste: 3.75 | feel: 3.75 | overall: 3.75
Aroma is fruit, caramel malts, light citrus and mild/medium sweetness. The flavor is fruit/berries, citrus, light tropical fruit, malts/caramel malts and a mix of mild bitterness and tart in the finish.
203 characters
3.65
/5
rDev
-9.2%
look: 4 | smell: 4 | taste: 3.5 | feel: 3.5 | overall: 3.5
The colour is red-orange, the liquid hazy. Reddish head. Nice lacing.
The smell is raw and strong. American hoppy flavours. Honey, tree sap. Fresh and a bit heavy. Lits of flowers and citric peels. Hints of mint?
The taste is very different from other APAs I have had: Earthy and woody notes dominates. Perfume and white currants, green raspberries and earthy flavours. Nuts? It is bitter, but the other flavours are so strong, I hardly notice it. The aftertaste is short with notes of wood and dried exotic fruits.
The carbonation is medium strong, the bubbles light and small. Medium smooth liquid.
A very unusual and exciting beer with those strong earthy notes. But it works!
686 characters

3.38
/5
rDev
-15.9%
look: 3.5 | smell: 3 | taste: 3.5 | feel: 3.5 | overall: 3.5
On-tap. ½ pt glass. Enjoyed on feb´13. Deep brass in color, chill haze appearance. Off-white froth, copious head, rings & spots on sides. Hints of leather, toasted malt & herbal notes. Sharp piney hops & bitterness at first sip. Mild toasted malts come to balance but loose the match. So resins & pine needles linger into a long finish. Medium body. Medium carbonation.
371 characters
Reparationsbajer from To Øl
4.02
out of
5
based on
52
ratings.