Riverhead Beverage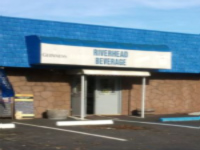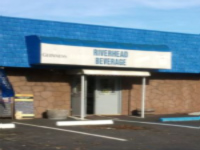 Store
998 Osborne Ave
Riverhead
,
New York
, 11901-2935
United States
(631) 727-0440 |
map
Notes: http://www.riverheadbeverage.com/Home.html
Recent ratings and reviews.
| Log in to view more ratings + sorting options.
Ratings by Eamonn-Cummings3:

More User Ratings:
Reviewed by WillieThreebiers from Connecticut
4.01
/5
rDev
-10.5%
vibe: 3.5 | quality: 4 | service: 4.25 | selection: 4
Run of the mill liquor store with reasonable selection of regional craft beers, but essentially no single can offering other than those 24oz offering of the usual suspects or MBC... Very disappointing...
Jun 25, 2022
Reviewed by Brenden from Ohio
4.5
/5
rDev
+0.4%
vibe: 4.5 | quality: 4.5 | service: 5 | selection: 4
This place is pretty large, or large enough. It's not the biggest store (though in the area, maybe), but it has a very good selection of all kinds of craft beer. There are plenty of bombers and some 750s, most sixers in the coolers and some on the floor. There are also some 6-packs already mixed of random stuff, but I was told that they can't legally split up sixers of just anything. Still, there's plenty to choose from, lots local and some gems that some might consider whales; this place gets several beers from Maine Beer Co. that are sought after, as well as others. This store also has a growler station with 6-8 drafts. The service was the most impressive thing. Not only could I talk to any guy working there about the ins and outs of craft breweries and beer (which I did), they were quick to offer samples of anything from the growler station regardless of whether I intended to buy or not. They knew all the information about every beer in the store and were happy to answer questions and chat. The owner had just gotten a single case of Lunch and let me know rather than hoarding it or keeping it secret. He had a list of people to call and he let them know it was in but let me take a bottle home. I also came away with 5 brewery bumper stickers. For the beer selection, this is the place to go in Riverhead, and you're bound to find something new as well as absolutely finding plenty of good stuff. I recommend these guys highly.
Jun 02, 2014

Reviewed by Jdw1164 from New York
4.93
/5
rDev
+10%
vibe: 5 | quality: 5 | service: 5 | selection: 4.75
Great store.Been going to this store for 30 years,used to buy Piels tallnecks for $7.99 a case.A few owners have come and gone since then.The current owner Kevin has been here for many years now,and runs a clean, organized and friendly store.Rob,Randy,Kenny and the rest of the staff take the time to learn your name,and help you any way they can.They are very knowledgeable about beer and are happy to talk about it.Very good selection,I only gave it 4.75 because 5 is perfect,and no place can have everything.I will shop there as long as both the store and I are in existence.
Nov 03, 2013

Reviewed by Greywulfken from New York
4.34
/5
rDev
-3.1%
vibe: 4.5 | quality: 4 | service: 5 | selection: 4
Vibe: clean, colorful, open and visually appealing - craft section on the right was orderly and well-stocked, easy to shop

Service: guy at the counter introduced himself as Rob, offered help immediately, gave me a growler sample, and took me on a tour of their products while we made small talk and beer talk - all in all making for a very positive first impression. Other staff have proved equally friendly and knowledgeable.

Selection: two walls and a growler room with some additional stock - didn't have anything exclusive, per se, but had a good selection, including some things I don't see in the stores I normally shop - walked out with something new and something I knew but that wasn't around in my area anymore, so that's cool. For Riverhead, its a nice selection, but honestly, its much smaller than other locations I shop. FWIW, this is not a store where you can mix and match or break up 4- or 6-packs.

Price: maybe a smidge cheaper than the stores I usually hit in Western Suffolk, and overall reasonably priced
May 20, 2013

Reviewed by beerloserLI from New York
5
/5
rDev
+11.6%
vibe: 5 | quality: 5 | service: 5 | selection: 5
I have literally been going to this store my entire life and I still go on at least a weekly basis. It is without a doubt my favorite store.

The atmosphere is great. The shelves and cooler are always well stocked while the aisles and decor are clean and appealing.

The service is second to none. The staff are always helpful and friendly and the owner seems to always be on site helping custmers himself.

The selection has grown right with me. In my early 21's I would go and try all the different bmc's but as I have grown into the world of craft beer so has this store. Now they have a full section devoted to craft beer and also offer a fully stocked growler bar. You'll be able to find many of the local offerings as well as the most renowned craft beers in the country.

If you are in Riverhead this is hands down the place to buy good quality craft beer.
Nov 25, 2012

Reviewed by Boom1422 from New York
4.64
/5
rDev
+3.6%
vibe: 4.5 | quality: 4.5 | service: 5 | selection: 4.5
I've been stopping in for the last two years. More recently, I've been there every week or two. The selection and service are why I keep going back.

A wide array of craft beers from many different breweries. An extremely helpful staff that's always willing to make recommendations, talk all things beer, and offer to order something you want if they don't have it.

They had harder to find beers such as Bourbon County Brand Stout and many Dogfish Head brews including 120 minute IPA. I was lucky enough to purchase both.

I will continue to regularly stop in on my way home from work.

My only negative would be that some beers are a bit more pricey than I've seen at other places.

Overall, I highly recommend it.
Apr 21, 2012
Reviewed by stueycal from New York
4.34
/5
rDev
-3.1%
vibe: 4.5 | quality: 4 | service: 5 | selection: 4
I have been going to Riverhead Beverage for a few years now, and have had a chance to see the gradual increase in there craft beer selection. Great selection of 6-packs both foreign and domestic and a nice selection of 750ml bottles that include rare releases and other hard to find beers. Growler selection always has something local with an accompanying selection that fits well. Obviously they carry your standard fare of domestic adjuncts as well as there higher end selection.

Atmosphere is nice with stainless steel shelving for the craft beer and a nice back room to check out the growler selection. Employees are always quick to ask you if you need help, make recommendations, and talk beer with you.

Arguably one of the best beer distributors on the North Fork and the surrounding area, if you stop by ask if Randy is there and he'll hook you up with some nice recommendations.
Mar 28, 2012

Reviewed by gonuts31 from Illinois
4.28
/5
rDev
-4.5%
vibe: 4 | quality: 4 | service: 5 | selection: 4
Great little spot in Long Island. As far as I'm concerned this is the only place on Long Island that will cater to your craft beer needs. Seems like the owners/managers are really into the craft beer scene and eager to learn more about it. Great selection of local LI breweries and others in the area. 6 different brews on tap from local breweries to fill your growlers.

I stopped in not knowing what to expect and walked out with a couple beers I'd never had before. I look for this place to keep on building their already great selection of craft.
Mar 20, 2012
Reviewed by curtlikesbeer from New York
4.63
/5
rDev
+3.3%
vibe: 4.5 | quality: 5 | service: 5 | selection: 4.5 | food: 3
Great Selection of craft?micros, imports and local. Growler selection of fresh local beer, Great selection of ciders and pearies, and to top it off quality selection of fridged 6 and 12 packs, with lots of high quality domestic and import beers.
Also the store has constantly expanded and sunk money and effort into improving selection all for the better.
Staff is knowledgeable and catering to your inner beer geek.
All this makes it the best beer store in town
hint: Be sure to ask whats special behind the counter
Mar 07, 2011
Reviewed by willhayes12 from New York
4.28
/5
rDev
-4.5%
vibe: 4 | quality: 4 | service: 5 | selection: 4
We love this place and will always go out of our way to go here. Not impressively large, but they always seem to have exactly what we want and there's always something new to try. The guys are friendly and very helpful. There is also a growler station and they almost always have local beer on tap.

We've only run into one occasion where they did not have what we were looking for and the next time we stopped in there was a case in the cooler.

Definitely stop by if your in town or on your way out east!
Feb 21, 2011
Riverhead Beverage in Riverhead, NY
Place rating:
4.48
out of
5
with
12
ratings