Grain & Gristle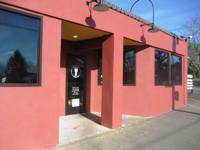 PLACE INFO
Type:
Bar, Eatery
1473 NE Prescott St
Portland
,
Oregon
, 97211
United States
(503) 298-5007 |
map
grainandgristle.com
Notes:
Monday-Friday: noon-midnight
Saturday-Sunday: 9am-3pm and 5pm-midnight
Added by boMD on 12-17-2010
Ratings: 8 | Reviews: 4
Reviews by portlandjeff:
4.25
/5
rDev
+1.2%
vibe: 4.5 | quality: 4.5 | service: 4 | selection: 4 | food: 4.5
I checked out grain & gristle for the first time in December to celebrate my birthday, and I'm glad that I did.
The atmosphere here is great. They did a wonderful job designing the space, and it manages to be very unique in a city overflowing with other options. It's well thought out and attractive, yet very welcoming and comfortable. Modern, yet rustic. This place was only a few days old when I went, but it already felt like it had some history and soul.
The quality here is very good across all categories. Well curated taplist, wines, specialty cocktails, food, atmosphere...
On the night we went, the whole place was packed, and we felt like our server was a little over-burdened. She did a fantastic job keeping up the best she could, but at times we felt she was spread a bit too thin, and it took a while to get drinks etc... Like I said, they were only open a few days at this point, and given the circumstances, I think she did a fine job. Things are probably going a bit smoother now. As a side note, one of the owners, who was in the kitchen cooking during our visit, took a second to come out to our table personally to make sure we were enjoying everything, you can tell they have a lot of pride in this venture.
The selection here is really good. The tap-list is on the small side, but it's very well curated, including some options that weren't available anywhere else in the city at the time. I tried upright's "special herbs" - a gin barrel aged sour gruit, which was fantastic. The quality-over-quantity approach works really well here.
The menu is varied, and has a good mix of standard pub options and more unique higher end options. Everyone at my table really enjoyed their meals. I had the mussels frites, which was delicious and very attractively priced compared to other places in town. This is definitely a great place to go when you want something better than ordinary uninspired pub-grub with your beer.
While I enjoyed almost everything about Grain & Gristle on my visit, one category that really stood out for me was the value, especially on the food items. You get really good food for your money at G&G. As an example, I'm used to paying $14 or more for mussels frites, and at G&G, my plate cost just $9. Other places in town will charge you that for a bratwurst with no side..
2,320 characters
More User Reviews:
4.64
/5
rDev
+10.5%
vibe: 4 | quality: 4.75 | service: 4.5 | selection: 4.75 | food: 5
4.33
/5
rDev
+3.1%
vibe: 4 | quality: 4.5 | service: 4.5 | selection: 4 | food: 4.5
We've visited G&G over a dozen times since they opened in late 2010. Reviewed as a compilation, based on last night (09/26/11) and many others...
Having lived in the neighborhood for years, I recall this corner as a seedy Mexican 'tienda' (re: mini-mart) and not much else. The addition of Tiga and Podnah's (since departed, replaced by equally terrific Pok Pok Noi) paved the way for a neighborhood-centric place like this. Opened last December, Grain & Gristle solidified this burgeoning corner into a true foodie destination. Love what they've done with it; warm floors, rustic colors and gnarled vines abound. Thick beams and faux rafters make a space cozy without over-trying. The U-shaped bar is our favorite, snuggling into the burled undulations of an Old World plank of wood epitomizes 'comfort'.
Grain & Gristle is co-owned by Ben Meyer (formerly of renowned Portland eateries like Ned Ludd and Toro Bravo) and Alex Ganum (of now-established brewery Upright); the duo continually crafts a wonderful menu that pairs some terrific food with the the better beers of the region. Last night the 'two-fer' (a dinner for two, typically featuring a mound of proteins with seasonal greens and a side PLUS two 12 oz. beers for a paltry $20) showcased a smoked chicken half, cheesy potato terrine and steamed chard... but it varies night to night. Mussels and frites are heaping and reasonably priced; plenty of savory sides tempt us every visit; usually it's the crisp, thin-cut and lightly-battered onion rings that win. Cheeses and charcuterie trays are available, too. The kitchen rotates things in and out regularly/seasonally... so every palate should expect freshness and quality.
Beer choices are abbreviated, but sublime. There are *only* 8 taps but they are always well chosen and run the gamut from malts to hops. Last night featured 4 different Upright beers, from light choices such as the Saison Dupont-like Todo Modo and the refreshing Engelberg Pils to the smoky Gunslinger Helles and steadfastly dark/awesome Count of Monte Fisto. Other beers were Laurelwood's seasonal fresh-hopped 'Laurelfest' lager, Columbia River's strong Hop Heaven DIPA, Everybody's Brewing's Batch 200 (a delicious weizenbock) and Burnside's IPA. Beyond the draft list, there are several more offerings in bottles from Upright (including vintages of Billy the Mountain) and The Bruery.
We usually park at the bar and have generally loved the service. John is often our bartender, although last night Meghan did a wonderful job of keeping us company and making sure our glasses were full and empty plates whisked away. During the summer, there is now outdoor seating on a patio 'stolen' from formerly under-utilized parking stalls. But our preference is fall/winter, when the welcoming dining room glows with conviviality. It's rare for us to visit and NOT either meet someone we know or strike up a conversation with a stranger... G&G is that kind of place. Highly recommended.
2,971 characters

3.75
/5
rDev
-10.7%
vibe: 4 | quality: 4 | service: 3.5 | selection: 3.5 | food: 4
We were in town for OBF. My wife and I visted for lunch on a Friday.
Neat little spot, with healthy, tastey food. The prices were great. I had an Upright 4, belgium wheat beer and for lunch a chicken salad sandwich. They specialized in mostly Upright beers, but also had Amenesia, Avery and some other good choices on tap. You could add a salad or fries for only a $1!! The food and beer slection were good and this place had a nice laid back vibe.
We were glad we stopped here for a brew and food. The beer prices were great as well, had a 12oz. beer for $2.
561 characters
3.88
/5
rDev
-7.6%
vibe: 4 | quality: 4 | service: 4 | selection: 3.5 | food: 4
Stopped by here this evening in order to sample a couple of new releases from Upright Brewing.
My first time here, and have to say my initial impression was pretty positive. This place has a great neighborhood vibe, with an interesting and eclective menu to match. This place is completely low key and informal, with an attractive, good size, wrap around wood bar taking center stage when you walk in. Otherwise, there are a fair number of tables and chairs, which on this particular evening (a Wednesday in December) were practically all full. In terms of beer, there were 8 beers on tap, and it included the likes of gubna, work horse IPA, a coalition maple porter, and the two new releases from Upright (fatali and Billy the Mountain). There were also a number of interesting bottle selections, and it was readily apparent that the focus here is on high quality, fairly esoteric, beer choices. Service was good, with our bartender friendly and quick with our beer orders. Didn't have a chance to try the food, but what I saw looked good and prices here were flat out terrific.
While I wouldn't call this place a BA destination, the vibe is so relaxing and good natured, and the menu so interesting looking, this is definitely a place I'll stop by again some time (next time for dinner, for sure). What I wouldn't give to have a place like this in my neighborhood in Baltimore. I'll definitely be back....
From 10/2/11. Returned the other day for an evening snack, and to see if the G&G might have some interesting Upright options on tap. No luck there (so I got a bottle of the Flora Rustica), but I did get some food. The ceasar salad I got was quite good (much better than the higher priced ceasar I got at Concordia on Thursday), and the freedom fries competently prepared. Need to go for something a bit more ambitious next time, as they really seem to take their food pretty seriously here.
1,902 characters
Grain & Gristle in Portland, OR
4.2
out of
5
based on
8
ratings.