Mellow Mushroom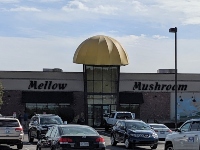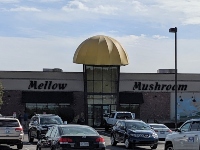 Bar, Eatery
1014 Town Dr
Wilder
,
Kentucky
, 41076-9753
United States
(859) 441-6600 |
map
mellowmushroom.com
Notes:
Recent ratings and reviews.
Ratings by Manta200:

Rated by Manta200 from Kentucky
3.69
/5
rDev
-1.6%
vibe: 3.75 | quality: 3.75 | service: 3.75 | selection: 3.5 | food: 3.75
Aug 31, 2022
More User Ratings:
Reviewed by Groomsy from Kentucky
3.98
/5
rDev
+6.1%
vibe: 4 | quality: 4.25 | service: 3.5 | selection: 4 | food: 4.25
Compared to the only other Mellow Mushroom I've been to (Lexington), this one strikes me as more family-friendly and less geared toward the college age clientele.

For a Saturday afternoon, it was surprisingly low-key and only about half-full upon my entry. I took a seat at the bar, which was untended at the time; the bartender was having to pull double duty with taking care of tables as well. The Wilder location strikes a good balance between traditional Mellow Mushroom atmosphere (psychedelic art, vintage/underground music) and a more upscale pub type of vibe. I quite enjoyed it, and this location seemed more clean-cut than the Lexington location.

Since my bartender was pulling double duty, it did take a while for my food to come out and to get my order taken. he was excellent nonetheless, but I'm wondering why more staff weren't working on a holiday weekend such as this one. I ordered a hummus appetizer and a chicken calzone, both of which were excellent and definitely prepared fresh. The portion sizes were pretty nice as well, so I ended up taking some home.

But, to the most important part - the beer. I was quite impressed with the selection, though it's probably not as good as other bars/restaurants in the northern KY area. The Wilder location has the unfortunate situation of being situated in a somewhat remote part of northern KY, just far enough out of reach of Cincinnati to make places in Newport/Covington more desirable. However, this location had a nice tap lineup, including:

Bell's Oberon, Bell's Two Hearted, Arrogant Bastard, Bass, Harp, Guinness, Smithwick's, Kentucky Bourbon Barrel Ale, DFH 90 Minute IPA, Mt. Carmel Amber Ale, Goose Island 312 and Honker's Ale, Rogue Hazelnut Brown, Southern Tier Creme Brulee, Three Floyds Pride and Joy, Rivertown Blueberry Lager, Great Lakes Rye of the Tiger, Great Lakes Conway's Irish Ale, Avery White Rascal, Avery Ellie's Brown Ale, Schlafly APA... and a few others.

If you find yourself stranded off of the interstate in the Greater Cincinnati area, check out this Mellow Mushroom. I was pleased with the food and the good beer selection.
May 25, 2013
Reviewed by Daehpoh from Ohio
2.83
/5
rDev
-24.5%
vibe: 2.5 | quality: 3 | service: 2 | selection: 3.5 | food: 3
This Mellow Mushroom is located right off of interstate in Wilder, which is not too close to anything else. The atmosphere is family-oriented with a cartoonish theme and plenty of TVs.

They offer a good selection of draughts, but nothing too unique. Seasonal selections from Great Lakes, Schlafly, and Bells are notable options. Local brewers such as Mt. Carmel, Rivertown and Cumberland are represented.

We had a half-and-half Mellowterranean and Buffalo Chicken pizza with a Ceasar salad. The Mellowterranen was decent, but the Buffalo Chicken was subpar. For pricing in the $20 range per pie, I was expecting much better quality.

Service was not good. For a restaurant that serves quality beer, they should really have a better understanding of what they offer. I asked what the Schlafly seasonal was and the server claimed it was a double IPA. I thought that was great and ordered it. What arrived was certainly not an IPA, I guessed it was the Schlafly APA. To check, I went to the bar myself and asked what the Schlafly seasonal was. The bartender said it was Ovila, "an ale similar to a porter"??? He gave me a sample from the Ovila tap that was neither porterlike, nor Ovila (Sierra Nevada belgian-style) at all. What I sampled was certainly an IPA. I was at a loss so I just ordered one of those and returned to the table. Both the server and bartender were nice enough, but totally clueless about what they were serving.

Overall, this location is nothing worth going out of your way for, but if you live around the area then I guess this is a servicable option.
Oct 12, 2011
Reviewed by KYBrewgrass from Kentucky
4
/5
rDev
+6.7%
vibe: 4 | quality: 4 | service: 4 | selection: 4 | food: 4
A - 4 This place has been hopping since it opened a few months ago! It is a bar / family restaurant so the vibe is mixed. It is good, but it doesn't scream "fun" at me. It could be worse, don't get me wrong.

Q - 4 It is still new and so it is very clean. The food is of good quality and the drinks are solid as well. You know what you're getting.

Ser - 4 I've had mixed levels of service in the 4-5 times I've been there already. Some has been sparse, some has been great. Generally speaking it is good. John and a couple of the other bartenders are on top of things. The waitstaff could be said as hit or miss, but are usually friendly enough.

Sel - 4 The selection is good. There are probably 25-30 taps and a fair amount of bottles as well. I'd like to see some more rareties on draught but there's definitely going to be something there to your liking, which is nice. Better than most I'd say.

F - 4 The pizza is the way to go. It is definitely tasty, and they have a nice variety of ingredients / toppings to choose from. Whether you pick one of their eclectic specialty pizzas or build your own you'll be satisfied. Nice wheat crusts. The salads are good and fresh, too. There isn't anything over the top here but it's usually a solid choice. Can be a little greasy depending on the order.

V - $$$ I feel that the prices are a bit high. Draughts for 'good beers' run $4-6+. The pizzas can be high, too; a medium specialty seasonal pizza (which was good, but...) was $17-18 on St. Patty's Day. That's a bit steep. If it weren't for the prices I'd probably go more often. I'm in their Beer Club, though, and it is free... hopefully it'll pay off down the road when I try enough of their beers!
Apr 12, 2011

Reviewed by bamadog from Ohio
3.95
/5
rDev
+5.3%
vibe: 3.5 | quality: 4 | service: 4 | selection: 4 | food: 4
A new Mellow Mushroom just opened up in Wilder, KY -- fortunately it's just one exit down from me so that's pretty exciting.

Atmosphere: Like most Mellow Mushrooms, it's a bit kitschy and overdone in terms of decorations and what not, but the bar area is pretty nice. However, when it's said and done, it's still more of a big family style restaurant that can get very crowded and very noisy with a bunch of kids at times.

Quality: Quite good all around -- they have a solid tap and bottle selection, albeit with a lot of safe choices (still pretty smart though as they figure they have to cater to a mostly BMC type of clientele) and excellent and quality food.

Service: Not too shabby -- they bring you your orders in a pretty timely fashion, and I find that a couple of the bar tenders try to offer some advice on what they feel are good selections. Most recently, I had one tell me that one of the Schlafly offerings they had on tap was really not that good (while I wholly disagree with him) and was telling me how the aroma was very off to him, so I like the direction he was going and I feel that this is a very good start for this place. Interestingly enough, I ordered a DFH 90 min. last time I was there and it actually came to me in a goblet. I've been to a few beer bars in my time, but I've never been served beer in a goblet before, and here I get one in a pizza place! Random, but cool.

Selection: As mentioned above under quality, they have a good number of taps (32 to be specific) and quite a bit in bottles as well. Most of the choices are pretty safe in terms of brand and style (some BMCs, Sam Adams, Sierra Nevada -- nothing wrong with SA or SN, but they're fairly common and easily recognized so that's smart of them), but they have some locals there (Mt. Carmel and Rivertown) as well some DFH.

Food: The 'Shroom's pizza is typically really good. I find that they seem to use some high end ingredients and have some great combinations. Not much else to add to this.

Value: Definitely a bit pricey, especially in terms of the pizza... I'd be hard pressed to just go there for the pie, especially when there are some other places nearby that also have great pizza; but when I want it coupled with some good beers (that I would say are int he standard price range ($4-$6/serving), it's a great option.
Jan 30, 2011
Mellow Mushroom in Wilder, KY
Place rating:
3.75
out of
5
with
7
ratings