Nebuchadnezzar
| Omnipollo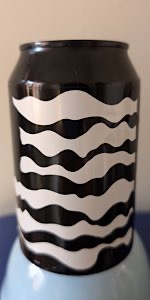 BEER INFO
Brewed by:
Omnipollo
Sweden
omnipollo.com
Style:
American Double / Imperial IPA
Alcohol by volume (ABV):
8.50%
Availability:
Rotating
Notes / Commercial Description:
No notes at this time.
Added by bark on 06-29-2012
Reviews: 107 | Ratings: 523

4.27
/5
rDev
+3.1%
look: 4.25 | smell: 4 | taste: 4.5 | feel: 4 | overall: 4.25
A: Poured from a bottle to a tulip glass. Had an orange color and a cloudy consistency. There was an inch of foamy, long-lasting head. Very good lacing.
S: A sweet, hoppy aroma with this beer. Exactly what you would expect from a DIPA.
T: Tasted of hops - a lot of hops - along with a good shot of pine, some citrus, and a little bit of malt in the finish. An intense, lively, forceful flavor. Well-rounded and tasty.
M: A highly carbonated beer with a slightly harsh (a little on the bitter side) finish. Medium-bodied.
O: A very enjoyable beer. One of the better examples of a European brewery getting the DIPA style right. Drinkable.
640 characters
4.51
/5
rDev
+8.9%
look: 4.25 | smell: 4.5 | taste: 4.5 | feel: 4.25 | overall: 4.75
Poured from a 33cL bottle into a brandy snifter. Best before 23 August 2014.
A: Three fingers of solid, fluffy head from even a gentle pour. There is sediment inside the bottle, and the beer is hazy, but translucent. A dull orange in color.
S: Breathtakingly fresh pine, subtle citrus, and a touch of sweeter fruit. (Nelson Sauvin hops?) Simply great.
T/M: This is great. I'm not sure how it manages to hit all the high points of a the American (D)IPA style -- aggressive pine; intense, dry bitterness; topnotes of grapefruit and passionfruit -- without being in the least astringent or unpleasant. Heavy on the pine, but soft and full on the finish. Expertly balanced and incredibly enjoyable.
O: Topnotch IPA. I will definitely be seeking out more Omnipollo beers and their minimalist labels. Highly recommended. Two weeks and two bottles later, this may be one of my favourite DIPAs of all time. I would rather drink this than Pliny the Younger.
952 characters

4.5
/5
rDev
+8.7%
look: 4.5 | smell: 4.5 | taste: 4.5 | feel: 4.5 | overall: 4.5
Cool understated label.
Pours a lightish yellow orange with great head and lacing.
Great potent, fresh, hoppy smell. Citrus, jasmine, pine. Hop forward but with a malt presence.
Great taste too. Just a great encapsulation of hoppiness with more citrus, jasmine and pine. Only subtly detectable alcohol.
Mouthfeel features good hop oils, a slightly detectable note of booze and only moderate body. Very drinkable.
Nailed it. This is far closer to Pliny the Elder than Opperbacco's Overdose, in colour, ABV and flavours; and yet it doesn't claim to be based on Pliny.
Just a fantastic beer and probably the closest you can get to premium US DIPAs in Australia currrently. Highly recommended.
695 characters
3.81
/5
rDev
-8%
look: 3.75 | smell: 4 | taste: 3.75 | feel: 3.75 | overall: 3.75
Picked this up at City Beer Store today for $7.99.
Hazy orange with golden around the edges. Rocky, long lasting off-white foam stacked up 2-3 fingers high with lacing. Grapefruit/citrus and tropical hop aromas with modest esters. Very high bitterness grabs hold first and clings on tight. Grapefruit juice, grassy on the back-end with a crisp crack of lightly toasted bread in the middle. Finishing dry without much malt sweetness. Piney/evergreen. Moderate body, mid-high carbonation level. Though this is a product of a Swedish brewer brewing in Belgium, it tastes a hell of a lot like a west coast IPA to me. Loads of bitterness and hop character with just enough malt and a dry finish that keeps me coming back for another sip.
734 characters
4.2
/5
rDev
+1.4%
look: 4 | smell: 4 | taste: 4.5 | feel: 4 | overall: 4
Pours a hazy amber with two fingers thick dense white head. Settled slowly to a quarter inch, with a big spray of lace clinging behind. Smell: grapefruit, passion fruit, resinous. More of the latter as it warms. Mild apricot and caramel in the back. Taste: grapefruit juice upfront, then into citrus peel with evergreen leaning herbal components, finishing somewhat spicy with residual grapefruit. Beneath the truckload of hops is biscuit slathered in sugary apricot jam. Light-to-medium bodied, finishing drying and slightly sticky. Quite nice. Best before (?) date on cap 08/23/14.
583 characters
4.6
/5
rDev
+11.1%
look: 4.5 | smell: 4.5 | taste: 4.5 | feel: 4.5 | overall: 5
330ml bottle purchased for me by @LaitueGonflable for Christmas.
Pours a beautiful hazed peach colour, with a full, frothy head of white, that sticks to the edges as persistent lace. Body is solid and juice, and hold a small amount of fine carbonation. That colour is lovely, and it's the main deal of the beers appearance. Looks wonderful.
Nose is fragrant with stonefruit sweetness, dusted with a slightly peppery overtone. Clean, fragrant hop resin sticks in the sinuses, while the solid sweetness provides richness and depth. Awesome. So fragrant, but well integrated, and pleasingly different from the stock-standard IPA.
Taste is delicious: big stonefruit juiciness again, with mellow preserved lemon, quince and lilly-pilly edges, bitten back by a crisp peppery finish. Sweetness forms as a beautiful nutty amalgam of hops and malt, leaving a sweet-savoury mid-palate that coasts into a comforting finish. Very nicely balanced indeed: juicy, rich and flavoursome, but checked and balanced and masterfully reigned in.
Feel is clean and light, but with a bestowed body to support the flavours on the palate.
Wow. I'm very much impressed. This is my first beer from Omnipollo, and it certainly shall not be my last. This is a superb IPA, up there with some of the best I've tried. It's so fragrant and delicious, but balanced and supremely drinkable. Extremely good stuff.
1,381 characters
4.37
/5
rDev
+5.6%
look: 3.5 | smell: 4 | taste: 4.5 | feel: 4 | overall: 5
The liquid is a bit hazy (yeast sediment in the bottle); the colour is amber with a tint of orange (15 EBC). The two finger compact head is off-white. It sinks very slowly leaving lots of thick lacing.
The smell doesn't fill the room as some DIPAs tend to do. However, the smell is medium strong. Fresh citric fruits (grape fruit, bitter oranges, tangerines, lime...). The bitterness is elegant rather than aggressive. Multifaceted notes of bitter almonds, grapefruit peel, sour fruit drops, and sour fruit liquors. Some herbal and flowery notes. The malts are quite dry, they stay in the background. Some fat/oily hints of motor oil come and go.
The taste... got a robust ground of clean sweetness. Apart from that, it is all about the hops. A hint of alcohol passes quickly. The bitterness is grand but not harsh. Grapefruits, bitter oranges, lemon/apple acid, sour fruit candy and a touch of wood. Medium body. The aftertaste is somewhat sweet with elegant hoppy flavours, some fat/creamy notes and even more grapefruit, fresh lemon juice, ginger, ripe apples, pineapples and a hint of white rum. The finish is bitter and dry.
The carbonation is strong, the large bubbles fresh and short-lived. The liquid is semi-smooth.
A very elegant and well thought-out DIPA (as I expect with a beer from Omnipollo), not as aggressive as the Russian Roulette one. Highly drinkable and enjoyable!
1,395 characters
Nebuchadnezzar from Omnipollo
4.14
out of
5
based on
523
ratings.