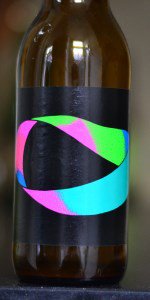 BEER INFO
Brewed by:
Omnipollo
Sweden
omnipollo.com
Style:
American Double / Imperial IPA
Alcohol by volume (ABV):
8.50%
Availability:
Rotating
Notes / Commercial Description:
No notes at this time.
Added by LiquidAmber on 01-06-2013
Reviews: 12 | Ratings: 50
4.21
/5
rDev
+0.2%
look: 4 | smell: 4.25 | taste: 4.25 | feel: 4 | overall: 4.25
With no beginning and no end in sight, the new developments of citrus and tropical hop flavors circle in on themselves for a fully sublime and juicy fruit flavor that on imperial American IPAs can provide.
The classic IPA look is alive and well as the beer's light amber hue shares orange and peach highlights. Though moderately hazy, the beer seems to glow brightly when back lit. A very creamy, and somewhat liquefied, head releases from the beer and floats like whipped topping. Receding slightly into the glass, the beer laces with isolated pockets of froth.
Citrus hops share tropical notes as the beer alternates juicy red grapefruit and pineapple, tangerine and mango, kumquat and apricot in aroma. Backed with a thin caramel scent- it seems to give a riper, juicier, and more plump scent to the hop-forward ale. Clean in its spice and earth contributions, the nose is a dialogue of dominant fruit and supportive malt.
Thin caramel sweetness prepares the early palate with nearly honey or honey suckle flavor. Shortly after, the fruit contributions from hops rise with the clean citrus flavors coupled with juicy tropical fruit taste for a highly refreshing crisp ale. As the beer traverses toward finish, the malt sweetness fades and the hops develop into a medium resin bitterness that's reminiscent of light pine and fresh cut grass.
Medium bodied, the beer seems to favor the drier palate of standard American IPA, however the light caramel balance remains on the tongue and adds to the balance in texture as well as taste. A quick and snappy dryness late gives the beer a clean bitterness with low astringency and elevated alcohol warmth. It's a great blend of standard strength and imperial strength versions.
With the first sip of sweetness that turns citrusy bitter in finish and then a return to the glass, the cyclical nature of Moebius holds true to form. However, all good things come to an end as the glass is empty- by the way, that happened way faster than it should.
1,994 characters

4.21
/5
rDev
+0.2%
look: 4.5 | smell: 3.5 | taste: 4.5 | feel: 4 | overall: 4.5
Poured into a Dogfish Head pint glass. Pours a cloudy caramel orange amber with a fine two finger off-white head with great retention and lacing. Aroma of pineapple, citrus, sweet malt and a hint of hops. Fortunately the hops come through loud and clear in the flavor with piney, herbal hops, sweet malt, a unusually intense and estery fruit juice. Finishes with what I can only describe as fruit flavored hops and light residual malt. Medium bodied with a hint of creaminess. A very unusual imperial IPA that I had a really hard time drinking at a reasonable pace because I wanted to figure out whether the interesting esters were coming from the hops or malt body. I couldn't figure it out, but really liked this a lot. Excellent.
732 characters
4.19
/5
rDev
-0.2%
look: 4 | smell: 3.75 | taste: 4.5 | feel: 4 | overall: 4.25
330ml brown bottle purchased from Leura Cellars.
Pours a hazed, slightly dirty golden colour. Head is great: big white crest of very fine bubbles that leaves beautiful sheaths of lacing as it goes down. Carbonation is extremely fine through the solid but fluid body. Looks pretty great.
Nose is sharp and thick with hop resin, but with an earthy, dank character to the aromas. Slight pine, crisp and heavy, some mandarin skin, and perhaps just a hint of oxidation. The power is there though, and it does some wonderful things even with what it's got.
The taste is where this really hits its stride in a big way. Gorgeous sweet citrus entry, more mandarin and peely orange, before a really pleasant spicy, but nutty malt character comes through. Cleansing bitterness works with the malt note to provide a bubbling conclusion to the beer. Everything it beautifully integrated, and the hop characters are interesting and very tasty.
Feel is good. Thick and smooth but with some effervescence towards the back.
Overall, this is outstanding stuff. Very tasty, but with balance and cohesion. More, it's extremely interesting, and does some things beyond what you expect from a standard DIPA. Wonderful stuff.
1,207 characters

4.31
/5
rDev
+2.6%
look: 4 | smell: 4.25 | taste: 4.5 | feel: 4 | overall: 4.25
A: Poured from a bottle to a tulip glass. Had an orange color and a cloudy texture. There was an inch of fairly long-lasting, foamy head. Pretty good lacing.
S: A sweet, hoppy, enticing aroma. Subtle, but good.
T: Tasted of hops (a pretty high amount), a lot of citrus, a good amount of tropical fruit (mango, among others), and a bit of malt in the finish. Very sharp, very complex, and powerful flavor.
M: A well-carbonated beer with with a somewhat harsh, bitter finish. Medium-bodied.
O: Moebius is a well made and easy to like beer. Drinkable.
553 characters
4.08
/5
rDev
-2.9%
look: 4.25 | smell: 4.25 | taste: 4 | feel: 4 | overall: 4
Poured from a 33cL bottle into a brandy snifter. Best before 26 October 2014.
A: Light head sticks fast to the sides and stays fast. Noticeable effervescence in the glass. The liquid is a muddy, hay brown that's almost opaque, but shadows peek through.
S: Tropical fruit oozes from the beer. Pine and bitter hops. I love it.
T/M: Tasty, but not as much as its Nebuchadnezzar counterpart. Light, with tingly carbonation and a subtle taste. Sneaky oranges and lingering, bitter, earthy hops. The aftertaste is clean and citrusy, with a definite dry note. Some yeastiness. I think the hops are slightly distressed/old.
O: Would try again, maybe fresher. Love the fruit and I really like the dry-strong double IPA, but not my favourite Omnipollo. Still great!
759 characters

4.25
/5
rDev
+1.2%
look: 4.25 | smell: 4.25 | taste: 4.25 | feel: 4.25 | overall: 4.25
Golden-amber pour, clear but not transparent. It has a nice head, tall, soft and with excellent retention, plus plenty of lacing. The smell is quite promising - honey, flowers, resinous hops and dankness. The taste is a bit different than what I expected - super fucking malty and sweet up front, a bit like a watered down barley wine, followed by nice resinous hop notes, smokiness and saltiness. Salty and sweet aftertaste, medium body and a nice warmth due to the alcohol make this a good winter beer.
504 characters
4.24
/5
rDev
+1%
look: 4 | smell: 4.25 | taste: 4.25 | feel: 4.25 | overall: 4.25
On-tap at Cask in London.
Beer is clear amber in colour. Good-sized white head. Nice retention.
Nose is pine heavy, a touch dank. Some juicy citrus components as well.
Taste is very good. Pine, resin, citrus with a grapefruit focus. Somewhat juicy, but the pine cuts it in a pleasant way.
Full bodied, moderately carbonated. Oily but with substance.
Overall, a very good DIPA.
381 characters

4.07
/5
rDev
-3.1%
look: 3.75 | smell: 4.25 | taste: 4 | feel: 4.25 | overall: 4
12 oz. bottle poured into a NB globe (24/10/14 on the blue cap)
A: Dark copper, almost brown due to the muddled and cloudy/hazy nature of this brew. Nice bit of head that leaves some lacing and froth.
S: Dank, fruity and floral. This smells amazing, like all their IPAs do. A lot of malt in there that reminds me of Bigfoot.
T: Tastes like a tame Bigfoot. Not truly knowing the age on this, it seems to probably be one that falls off fast. I'm gonna let it warm up a bit though. The hops perk up a bit with some warmth. The bitterness here is quite persistent within your mouth, almost sticky.
M: Even carbonation throughout that is just this steady stream of tiny bubbles that is quite pleasant.
O: The date on the cap leads me to believe this probably has some age on it. Good and bitter, that is about it. This really tastes like Bigfoot with a few weeks on it with just a tad less malt to it.
911 characters

4.19
/5
rDev
-0.2%
look: 4.75 | smell: 3.75 | taste: 4.25 | feel: 4.5 | overall: 4.25
Gotta say it: I love Omnipollo's artwork. Of course, this does not hold any bearing on these ratings, and would mean nothing if the beer in the bottle wasn't tasty, but luckily in this case, it's cool label on great beer.
Hazy. To say the least. Almost like a fresh homemade cider (before fermentation). Orangish amber. Pillowy white head with just enough retention and lacing to pique that part of me that cares about such things. Really an appetizing appearance.
The nose is kind of weak, a little disappointing. Sweet, with some floral hoppiness, a bit of grapefruit citrus.
Really nicely balanced. That grapefruit is there, with some dry pine resin on the back end. there's a touch of honey sweet malt, but it disappears almost as quick as it appears. kind of a dry finish.
Man, this is the second Omnipollo brew I've tried, and the second I've really enjoyed. Sweden keeps on winning...
896 characters
4.42
/5
rDev
+5.2%
look: 3.75 | smell: 4.75 | taste: 4.5 | feel: 4 | overall: 4.25
A: Hazy yellow/orange with a white head.
S: Tropical fruit, papaya, tangerine, mango and fresh orange in the nose.
T: Starts off nice and dry with citrus peel, lemon and papaya, finishing with tropical fruit and a nectary sweetness.
M: Medium bodied and smooth for an IPA.
O: Amazing. Nice body for an IPA, deliciously tropical, citric and fruity.
351 characters
4.23
/5
rDev
+0.7%
look: 4.25 | smell: 4.25 | taste: 4.25 | feel: 4 | overall: 4.25
On tap Kitsch club ( Vitoria ) First of all would be a little sister from Nebuch but really not.Moebius is a very hoppy beer, strong and delicius hops flavor.Medium body with a medium white head.Smel remember good citrus and exotic fruits.Flavor is a expliding of diferent hops.I love this beer.
295 characters

4.17
/5
rDev
-0.7%
look: 4 | smell: 4.5 | taste: 4 | feel: 4 | overall: 4.25
Great beer. Bought it cause I liked the label. Usually this ends mild enjoyment. This was better then that.
Poured nice with a slight stick to the head and a little haze too it.
It had a great aroma. Probably me favorite thing of the beer was sticking my nose deep in the glass. Nothing too distinct about, just well balanced hop stank.
Taste was also balanced. Not too bitter, piney. The fruitiness was there, but it didn't make the beer seem syrupy/weak as some fruity IPAs can get.
The carbonation was a bit higher then I would of liked, but I liked that. Served a purpose. Like Harpoon IPA, it was very drinkable, summer kind of IPA, but with a stronger imperial/double taste.
Kind of expensive, but I would gladly drink it again.
741 characters
Moebius from Omnipollo
4.2
out of
5
based on
50
ratings.