The Bloke
| Sail and Anchor Pub Brewery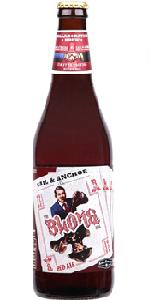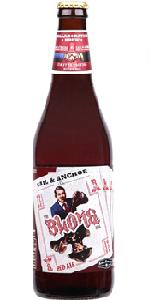 BEER INFO
Brewed by:
Sail and Anchor Pub Brewery
Australia
Style:
American Amber / Red Ale
Alcohol by volume (ABV):
6.00%
Availability:
Limited (brewed once)
Notes / Commercial Description:
No notes at this time.
Added by heygeebee on 03-01-2014
This beer is retired; no longer brewed.
HISTOGRAM
Ratings: 12 | Reviews: 6



3.06
/5
rDev
-9.5%
look: 3.75 | smell: 3.25 | taste: 2.75 | feel: 3.5 | overall: 3
From Danno's. Dead fresh batch.
A - hazy amber, with one finger dark off white head. Lots of spotty lace.
S - muted caramels and butterscotches. No real hops.
T - muted again, and any malt/hops balance just isn't there. Comes across as dull and bland with no redeeming feature. Earthy with almost an English IPA back palate.
M - medium, almost harsh finish.
O - sad, I like the idea and pricing of the S&A range at Danno's but this one is a MISS, and not up to others in the limited range. Shame, Mrs Heygeebee passed on her option so I have to finish the lot myself :-(
575 characters
3.15
/5
rDev
-6.8%
look: 3.25 | smell: 3.25 | taste: 3.25 | feel: 2.75 | overall: 3
Pours a bright red hue with a fluffy two finger head and lacing here and there,the smell is toasty malts,boiled candy and floral hops not bad,the mouthfeel is light bodied and too light for me and a touch overcarbonated and has tastes of toasted sweet malts,boiled candy and finished with a floral hoppiness that is well balanced by the sweetness of the malts and overall it's average but better than expected cheers.
417 characters

3.19
/5
rDev
-5.6%
look: 3.75 | smell: 3.5 | taste: 3.5 | feel: 1.75 | overall: 2.75
This is nothing like what one would expect from say an Irish red ale, rather it seems to be more akin to an American IPA in its boldness. Diving in I found the hops to be unappealingly fierce. My palate was sent into a spiral of confusion. Lip smacking bitterness. Indeed it was not until near end of the 640mL bottle that my senses became acclimatised and I could begin to discern some of other (more polite) subtleties at play: namely grapefruit and sugar plum.
I see where the Sail & Anchor Brewery are going with this, and I respect them for their fearlessness. There does seem to be a market for such "kick-arse" inventions. If you are one of those "mad about hops" beer apostles then go for it, but if you like your beer more balanced (like myself), then it doesn't lend itself to being a regular buy.
Edit: I just realised this was my introduction to American red ales. Definitely not like its continental kin. Actually, if you took an excoriating American accent and put it into liquid form, it would almost perfectly match the outspoken bitterness of this beer.
1,073 characters

3.2
/5
rDev
-5.3%
look: 3.5 | smell: 3.5 | taste: 3.5 | feel: 2.5 | overall: 2.5
Indeed tis been a long time since I drank a Sail & Anchor, or talked in some silly nautical voice, but this 'Bloke' was going cheap for 6 gold doubloons, and seeing as I had 6 shining doubloons in my sailor suit (and a squawking parakeet upon my shoulder) I had no choice but to "Arggh!" in my gruffest pirate accent and purchase a bottle to be reviewed whenever I could be bothered to. Welcome to whenever I could be bothered to!
Interesting note: This beer was brewed in cooperation with those reputable folks at Karl Strauss who, as legend (err, bottle label) has it, became inspired to start brewing during their stay at the Sail & Anchor Hotel.
Poured from a 640ml bottle into a nonic pint.
A: Ay tis a Red Ale if ever I's sees one, with a deep rust body and a fathom of beige foam like from one of them things them yuppies drink, a caspa-chino. 7/10.
S: Caramel malts with brown sugar and light floral hops hinting away in the background. Tis a stormy drink we be in for, better batten down the hatches, bagpipe the mizzen and brace for a bold south-easterly. 7/10.
T: As noted above with more biscuit than brown sugar. The hops are more herbal than expected, and quite prominent in the after taste. There also a bit of dryness to the finish too. Overall the flavour isn't really lacking anything, could be a touch sweeter, but that after taste is a bit of an annoyance, avast ye matey's! 7/10.
M: Mid to light bodied with a medium carbonation, could use less fizz in this pirates opinion. 5/10.
D: Apart from that distracting bitter after taste (that really doesn't quit unfortunately) there is a reasonable Red Ale here. The Sail & Anchor boys (and girls) are rather hit and miss at times but this is neither a hit or a miss, I imagine Karl Strauss are responsible for preventing another S&A miss as they are decent brewers. Overall I wouldn't pay full price but if you see it cheap it is worth a try... oh, and just to finish on a nautical theme: Arggh! Send 'em to Davy Jones locker, dead men tell no tales! 5/10.
Food match: Something stewy, with a stewlike beefiness, and stewafied vegetables... perhaps "stew" is the word I'm looking for?
2,185 characters

3.69
/5
rDev
+9.2%
look: 3.75 | smell: 3.5 | taste: 3.75 | feel: 3.75 | overall: 3.75
Bottle: a big solid brown 640mL bottle with a cool old-school craft label. Looks good.
Appearance: pours a heavy amber-orange with a reddish tinge. Plenty of visible carbonation and a small white head that fizzles away to a thin cap.
Aroma: some caramels and biscuit malts with sweet orchard fruits. Some spices and a touch of alcohol.
Taste: follows the nose pretty closely, but with a bit more of those orchard and some citrus fruits. Plenty of flavour to this one, but it's smooth.
Aftertaste: not much bitterness - this beer is predominantly malt-driven.
Mouth feel: a pretty good feel, but could have used a touch more carbonation. Still, very drinkable.
Overall: a good version of the American red ale - well worth the price and definitely one to have again.
771 characters

3.73
/5
rDev
+10.4%
look: 4 | smell: 4 | taste: 3.5 | feel: 3.75 | overall: 3.75
I got a bottle of The Bloke here in San Diego from Austalia. The Bloke poured a rich amber-ish red color and looked great. The beer had a medium to light body. Decent amount of hops but the malts do most of the work here. Pretty tasty and very drinkable. Worth a try.
267 characters


The Bloke from Sail and Anchor Pub Brewery
Beer rating:
3.38
out of
5
with
12
ratings