Martin City Brewing Company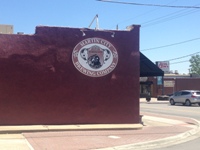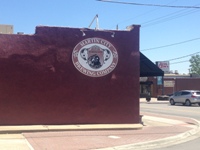 Brewery, Bar, Eatery
500 E 135th St
Kansas City
,
Missouri
, 64145-1416
United States
(816) 268-2222 |
map
martincitybrewingcompany.com
Notes:

emerge077 from Illinois
3.86
/5
rDev
-7.9%
vibe: 4 | quality: 3.25 | service: 4.25 | selection: 4 | food: 4.25
Review is for both the pub and taproom (separate buildings). Both have a similar vibe but oddly I preferred the coziness of the pub and it's extended food menu. They also had better beer than the house brewed ones in the taproom sadly. Best Martin City beer was Pinkies Up, a blackberry lime berliner weisse. Best guest beer was Mothers Rye Manhattan ITBM at the pub.
Service was good at the pub, our bartender Trenton chatted with us and offered samples. Service at the taproom was timely but rushed. The manbunned bartender was named "Mr. Fun Bun" on the receipt, which was hilarious at the time. I asked about their recent spontanous beer and he silently came back with a full pour when I just wanted a taste. Unfortunately it had bad off-notes of chlorine and vinegar... hard to slug down so I asked for a couple tastes of other stuff since they don't do flights. Half pours are offered though, so its a wash. Quality of their beers is hit or miss, the wild ales especially need some work.
Food was the highlight, the smoked pork belly tacos at the pub were really excellent. Plenty of smoke and tender meat, served on corn tortillas with super guac and cotija cheese. Add fried onion strings for bonus flavor.
Overall it was a decent experience since we were out on this side of town, but I probably won't rush back anytime soon.
Oct 10, 2017
zeff80 from Missouri
4.04
/5
rDev
-3.6%
vibe: 4.25 | quality: 4.25 | service: 3.5 | selection: 4.25 | food: 4
Visited the Pizza & Taproom half of Martin City. It's a cool space. We sat in the covered beer garden. Good beer on tap. Quite a few that they don't can/bottle. The service was pretty bar, however, I didn't score it too low, because it couldn't been an off night. The food (even though it wasn't what I ordered) was really good. Fair prices on the pizza and beer.
Jun 01, 2017
StonedTrippin from Colorado
4.06
/5
rDev
-3.1%
vibe: 4.25 | quality: 4.25 | service: 3.5 | selection: 4.25 | food: 4.25
this place is rad. ive been enjoying their beers for a long time and finally made it down. its about a half hour drive south of kansas city proper, but well worth the trek. its a great spot, they have the original pub on one corner, and the newer brewery just across the street. the space is cool, they have a big outdoorish beer garden, a long bar and large dining area, and plenty of room to make the liquid. the place was popping on a sunday afternoon, and the beers were flowing. they must have had near 15 beers on, ranging from pales and hoppy beers to wilds and darks, it was a great list, and i really dug the two i had. i had the purple train, which is a blueberry and lemon berliner, and a wonderful one at that, and this quid feci, a wood aged wild ale. both were seriously outstanding, probably the best two beers i have had from these guys. i had a pizza too that was a little doughy for my personal tastes but positively loaded with toppings and pretty darn good overall. the server seemed disinterested and sort of lazy, dispassionate, and maybe checked out, but i eventually got my beer and food, so i cant complain too much. there was a real hustle and bustle in here, not the most relaxed feeling place, lots going on, but a great upbeat atmosphere and some of the more compelling beers i have had from any local brewery in the area. absolutely worth making the drive south to get in here, i really had a great experience. beers are on point too!
Jun 01, 2017

Harrison8 from Missouri
4.01
/5
rDev
-4.3%
vibe: 4.25 | quality: 4 | service: 4.25 | selection: 3.5 | food: 4.5
Drank and ate in the Taproom building (there is the "Pub" building right across the street). The taproom serves all Martin City beers, and the Pub offers a variety of breweries. Both sides have a kitchen, but the Taproom serves up Pizza as well. The decor was simple on the inside, with old brick walls, and a copper colored tin ceiling. Seating is fairly limited and fills up quick for the dinner crowd. Just about all of the tables are two seaters, but you can pull them together if you get there early enough. The bar is a fair sized "L" with around 15 or 20 seats, and a chalk board displaying the current beer list. Fairly current beer lists are available on every table as well. There is a sliding door cooler in the corner to pick up taproom exclusive 6-packs and their regular bombers and 6-packs. The beer selection was a little eclectic with no standard offering being on tap. The staff were all friendly and helpful. The Carne pizza was delicious with hearty toppings on a crust somewhere between thin and pan. Nice place to get a locally brewed beer and enjoy a pizza.
Mar 17, 2017
86sportster883 from Maryland
3.78
/5
rDev
-9.8%
vibe: 4 | quality: 3.75 | service: 3.75 | selection: 3.75 | food: 3.75
Stopped by on a Saturday afternoon for lunch and a couple of flights. I sat out front to enjoy the afternoon sun and pleasant early Nov. weather. The Cuban sandwich and Caesar salad were very good. The beers were all flavorful and tasty. My 1st flt. consisted of the Belgian Rye Blond (delicious), the black lager/ schwartzbier (very nice), Hard Way IPA (not my favorite) and the Alchemy Coffee Stout (nice). Followed this with the Apposite Wild Ale (refreshing), the Black Rye IPA (big roasted flavors offset by hops for a very nice quaff), the Monk in Scotland (a scotch barrel aged quad - an excellent sipper with raisin and cherry notes) and Big Brother (another big scotch barrel aged beer - similar to the Monk but with coffee an chocolate notes). The service was very attentive, and the food and beers came out quickly. Also on tap was an Extra Pale Ale, an Abbey Ale, a steam beer and a Belgian Tripel. This is definitely a worthwhile stop for any beer enthusiast.
Nov 12, 2016

FreshZ from Missouri
4.5
/5
rDev
+7.4%
vibe: 4.5 | quality: 4.5 | service: 4.5 | selection: 4.5 | food: 4.5
Great little place! Fantastic Pizza and really good beers. Nice up and coming sour program, but some of their clean fermentation beers were tasty as well. Growlers, bottles to go, and plenty of draft. Even nice happy hour deals.
Mar 07, 2016
GRG1313 from California
3.81
/5
rDev
-9.1%
vibe: 3.75 | quality: 3.75 | service: 4.5 | selection: 3.25 | food: 3.75
This is a very cool and hip place just outside Kansas City, in Martin City. Small place but friendly and helpful staff with a cool vibe and good food. The selection is limited but what they have is good and not found in a lot of places. Fun to try if you're near Martin City or feel like taking a drive to Lukas for some bottles, which is just down the street.
Oct 07, 2015
Wobbly from Missouri
4.2
/5
rDev
+0.2%
vibe: 3.75 | quality: 4.25 | service: 4.25 | selection: 4.25 | food: 4.25
Decent vibe with good service. Pizza is excellent. Beers are variants on Belgian styles with several barrel aged varieties. Try the Brandy barrel-aged Tripel and Saison, if they are available. The Bier de Garde is also quite good.
Aug 18, 2015
joshstl from Missouri
4.71
/5
rDev
+12.4%
vibe: 4.75 | quality: 4.75 | service: 4.5 | selection: 4.75 | food: 5
Great food,had the rissoto balls for an app,very tasty!Also got the crab cakes also would recommend.Kids had the 4 cheese mac and cheese which they crushed.Had the colour out of space very tasty dark sour!
Aug 10, 2015

Chris_Pressler from Nebraska
4.18
/5
rDev
-0.2%
vibe: 4.5 | quality: 3.5 | service: 4 | selection: 5 | food: 4.25
Went here for the first time last weekend and was pleasantly surprised! Despite it being very busy and extremely cramped, it didn't kill the mood of the joint. Great draft beer selection! I had Founders Breakfast Stout while my companion tried one of the house beers. Food was good and the service was as well. A good time for sure and one that we'll drive back for!
Jan 15, 2015
hwwty4 from Missouri
4
/5
rDev
-4.5%
vibe: 4 | quality: 4 | service: 4 | selection: 4 | food: 4
After making a stop at Lukas Liquors, I decided to stop by and see what this place is like. Actually, I should say that a train made the decision for me. It was either go to the bar or wait 10 minutes for the train to go by. So I pulled a U'ie and stopped by to say hello. I walked in and was surprised by the interior. For some reason I expected it to have some sort of country/dive feel. It didn't. The bar back is solid, unfinished wood stained a nice dark mahogany. Really pretty. It had a nice urban/rustic flare. Tin pressed tiles on the ceiling, a solid wood bar, and industrial styled tables. Honestly, it reminds me of something that should be down in Westport, not the kind of place I would find in Martin city.
I walked in and was promptly greeted and ushered to a seat at the bar. The bartender was really friendly and we sat and chatted about the place and how the business was doing, beers on tap, and if/when they actually planned to actually start brewing. While brewing plans are on hold for a while, the still have some nice brews on tap to imbibe. I had and Tank 7 on tap and 2 Nectar Ales beers while there, Nectar IPA on tap and Nectar Hemp Brown in the bottle. They also had Stone, Lagunitas, Odells, New Belgium, Rogue, and Boulevard on tap. Good selection. I think they said they had 17 taps and about 50 bottles. My biggest issue was my first beer was poured in a chilled pint glass. While I know they shouldn't have served it that way, it was my fault for not asking for a non chilled glass in the first place. With beer 2, I did ask and was served non chilled glasses for the rest of the afternoon without having to ask again. When I was there they only had their lunch menu available. Everything looked pretty good coming out of the kitchen. I decided on the special which was called "The Hangover". Bacon, fried egg, andouille sausage, provolone, and garlic aioli, all on a hamburger bun. It was tasty to say the least. Overall, I really enjoyed the place. I wish it wasn't out in Martin City but hey, I guess everywhere needs a place when you can enjoy a good beer. I'll definitely stop by again next time I'm headed out to Lukas.
Aug 07, 2011

BradLikesBrew from Missouri
4.13
/5
rDev
-1.4%
vibe: 4 | quality: 4 | service: 4 | selection: 4.5 | food: 4
My wife and I stopped by for dinner on Saturday night. It was their first Saturday since they opened and all things considered, they did a great job.
Not a huge place, but the layout is good. Plenty of big TVs if you want to catch a game, but not so many that you feel obligated to watch. Decor may be a little lacking, but they opened just 3 days before we came by, so that can be forgiven.
The quality of food and beer was great. Great craft beer available on tap, in bottles and bombers. Menu wasn't huge, but even my vegetarian wife had a few things to choose from, though without some additions, she would get bored with the menu after a few trips. I had a pork sandwich that was very good, though a little BBQ sauce would have improved it. We both enjoyed the fries, particularly with the homemade ketchup.
The servers were, by definition, all new. They seemed to be hard working. I spent years in the restaurant industry and have a good sense of what makes a good server, but I had few complaints about the service. If the waitress had been more aggressive about asking me if I wanted another beer, she would have gotten some additional sales from me, but they were slammed that night, so I didn't blame her.
Th beer selection was the highlight. They did not have any of their own beer available, but we were told it would be soon. Draft selections included Ad Astra, Arrogant Bastard, Anchor Steam, maybe 8-12 beers total. The bottle selection was very impressive, this is what really excited us. My wife Alana had a Odell Myrcenary and I had a Founders Dry Hopped Centennial IPA. Plenty of breweries and beer styles represented and most were $4-$5. The bomber list was a bit of a let down. Nothing very rare. We are the target market for a bomber list, but we didn't feel compelled to order anything from it. I suspect that this might change with time as they learn to navigate distributors and have a better understanding of their customer base.
The beer and food were good, the price was right, and if you want good beer and good food in Southern KC, this is pretty much the only game in town. Alana and I think we have found our new local. Can't wait to go back!
Jun 06, 2011
Martin City Brewing Company in Kansas City, MO
Brewery rating:
3.87
out of
5
with
414
ratings