Dismiss Notice
Flemish Sour
| North by Northwest Restaurant & Brewery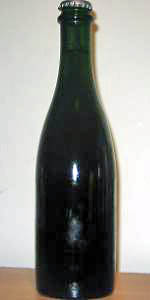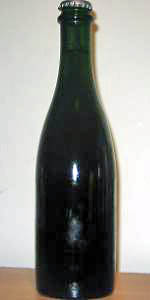 BEER INFO
Brewed by:
North by Northwest Restaurant & Brewery
Texas
,
United States
nxnwbrew.com
Style:
Flanders Red Ale
Alcohol by volume (ABV):
not listed
Availability:
Limited (brewed once)
Notes / Commercial Description:
No notes at this time.
Added by brewdlyhooked13 on 01-30-2007
This beer is retired; no longer brewed.
HISTOGRAM
Ratings: 10 | Reviews: 9
Reviews by miketd:

4.02
/5
rDev
+8.4%
look: 4 | smell: 4.5 | taste: 4 | feel: 4 | overall: 3.5
Bottles from JDV and Miguel Mandingo. Gracias!
Pours a rusty copper and has a soapy white head that dissapates rather quickly. Wow! This is quite intense aroma. Sour, lemony and a bit funky...has a floral thing going on too.
Flavor is pretty tart/sour and acidic. Stays with you a while. Palate is smooth and drinkable. I'm pretty impressed with this!
352 characters
More User Reviews:
4.17
/5
rDev
+12.4%
look: 3.5 | smell: 4 | taste: 4.5 | feel: 4 | overall: 4
330 ml green bottle I received in trade a while back from MiguelMandingo.. This bottle was refrigerated upon opening the epic box of brews Michael sent me.
After the GL Rubicon, I decided to pull this one from the fridge to give it a go... Poured into my Chimay goblet... Sam and I enjoyed this back on 3/27/9.. I took good notes on this one.
Not much head and no lacing atop a crystal clear honey colored brew..
Nose is surprisingly sour.. acetic and very fruity.. I got my nose too close and the vinegar burned my eyes (in a good way).
Flavor is much more balanced and approachable.. apple skin.. and lemonade.. just enough sweetness to tie things together.. a little lactic on the finish.. lite bod with a fairly high carbonation..
Very well made.. Sam and I both really liked this one... Thanks Michael for giving me the chance to try this one... I have enjoyed the Kriek already.. but I have yet to enter the review... Awesome brewery so far.
953 characters

3.82
/5
rDev
+3%
look: 4 | smell: 4.5 | taste: 3.5 | feel: 4 | overall: 3.5
BGThang sent me this beer in trade, but I still had it with me when he came to the area for training. So, with him, Peanutski, and me in tow for the evening at the Dilly Deli, we cracked it open before dinner to see what this lil' bottle could do. I think Peanut kept the bottle, but at least for the time being I'll remember it since it's the one pictured here!
Appearance - pours an apricot/gold, a thin white film of bubbles doesn't generate much head, but manages to splay some dots of lace around the glass at times. Peanutski took the sediment on, but my goblet had fine clarity.
Aroma - tart, intense cheery. Peanuski says they're Michigan cherries, all I know is they are big, vapory with some early wafts of booziness, and absolutely huge.
Taste - tart cherry, a little hot at first and kept to the center of the tongue. On BGThang's suggestion, a mouthful directed to the sides creates a sharp, lemony, brain-inverting twang. The more I try of this style, the more I am beginning to like. Two years ago, I probably would have scored this a 1.5 or 2.0. With some palate seasoning, it reminds me of a very *very* dry, fruiy wine. At some point there is an aftertaste and finish, but it's all just tart, dry, and puckery to me.
Mouthfeel - thinnish to moderate, lighter carbonation but very prickly nonetheless. The acidic nature makes the beer nearly climb the inner cheek on its own.
Drinkability - a rare treat from BGThang, some 36 bottles I think were all that were made available. Thanks Ken! We split the bottle three ways, maybe a good thing as I'm not sure I could handle that much tartness myself.
1,619 characters
2.31
/5
rDev
-37.7%
look: 4 | smell: 3 | taste: 2 | feel: 1.5 | overall: 2
Pours reddish brown. Smell is of vinegar, sour cherry juice, and is a bit dusty. Taste is very acidic and tart, with more sour cherry flavors and a high amount of mouth puckering vinegar flavor. Intense sharp flavor, that wasn't actually too bad, but the vinegar quality and acidity made it difficult to drink. Not a style I'm experienced with, which probably explains my score. I'd see this making a better pork marinade than beer.
432 characters
4.35
/5
rDev
+17.3%
look: 4 | smell: 4 | taste: 4.5 | feel: 4.5 | overall: 4.5
500 ml bottle with no label acquired in a trade with MiguelMandingo, thanks for the opportunity, only thirty-six of these made at a time and you generously sent one my way, packaged in September 2008, poured into my St. Feuillien snifter tonight
A-Golden orange with a lot of amber too, 3/4 inch off white head with big bubbles, did not last long, some retention though, nice legs
S-Cherries, vinegar, peaches, citrus, wild yeast, funkiness, and sweetness from other fruits
T-Starts off with a puckering cherry flavor, some vinegar and mildly sweet malt in the middle, finish is tart with some dryness from fruit skins tailing in the aftertaste, gets more fruit and less sour as it warms but still has a nice tart flavor, like the balance and sour fruit component in this one
M-Sour, tart, slightly sweet, and funky mouthfeel, medium bodied, average level of carbonation, taste lingers well, not overly acidic which was actually nice for once for this style
D-Could have drank at least two more of these, finished this before the first half of the game was over tonight, went down way too easy, it is only five percent and you can definitely see that, smooth and refreshing
This is a fantastic Flanders, I orginally seeked out this beer mainly because it was sour and I knew nothing about it, now I know that I want more, this is probably the best beer I have had from the state of Texas, would love to drink again and hopefully more of it is made in the future in order for that to happen, recommended
1,505 characters
4.2
/5
rDev
+13.2%
look: 4 | smell: 4 | taste: 4.5 | feel: 4 | overall: 4
A - Orange-amber beer with a small off-white head. Light lacing.
S - Sour cherry. Vinegar. Lemon oil. All good.
T - Wood. Tart, tangy, and oh so sour. Like a green plum or other tart unripe fruit. High acidity. More of a maltier base than what I expected. This is a tasty, unique brew.
M - Light body. Mid-level carbonation. Lively beer on the tongue.
D - Great drinkability. Very nice example of the style. My only wish was for a bigger serving (served in a small snifter). This is one of the best beers I have had from NXNW.
538 characters

3.85
/5
rDev
+3.8%
look: 4 | smell: 4 | taste: 4 | feel: 3.5 | overall: 3.5
Big thanks to midaszero for the opportunity to try this rare beer. I was told that only 36 bottles of this were available for sale.
Pours a golden color with some copper highlights and a good inch of foam that quickly dies down to a ring. Some lacing on the glass.
Very acetic on the nose, pineapple, vinegar, pears, lots of leather, cherry, sweet toasted malts, apples, strawberry, and a powdery sugar sweetness. There is an odd fruity sweetness, and lots of esters, that balance the vinegar aroma once the beer settles. When I close my eyes and take a deep breath I get a vague aroma of toasted malts or dark fruits that I can't quite pinpoint. Very "fleshy" fruit aroma. I also get some caramel covered apple aroma.
Nice tartness upfront with lots of fruits in the middle: pineapple, pears, apples, grapes, strawberry, cherry, orange, tangerines, and sweet lemons. A low to medium vinegar finish. Phenol flavors too. Tasting better along the way, very fruity with delicate sourness and funk. I can still feel and taste the vinegar in the finish and the back of my throat, not a big fan of such a noticeable presence of vinegar in sours but this isn't too off-putting. Green apple and lemon finish with a bit of balsamic vinegar.
Medium carbonation level, thin but refreshing. Quite nice, can't really find any faults here, maybe just a tad watery at some point. It does get a little watery later on. Medium dry finish with a tad of saltiness.
Good beer but the vinegar aroma and flavor could make this a little hard on the stomach.
1,541 characters

4
/5
rDev
+7.8%
look: 4 | smell: 4 | taste: 4 | feel: 4 | overall: 4
Freshly tapped at NXNW, served in a snifter.
Pours a tawny brownish color with a distinct murkiness that shows signs of carbonation. Light khaki head dissipates quickly but is easily revived with a swirl of the glass. Aromas of acetic acid, browned apple flesh, fresh-cut grass, and a hint of funk.
Taste matches the aroma well, adding a tart sourness to a background of dry wood and yeasty barnyard funk. Very solid flavor, with hints of dry fruit (raisins, apple, fig) in the finish. Tight mouthfeel with a crisp, medium-light body that quickly dries the back of the palate. Overall, another solid sour offering from the NXNW brewers. Would gladly have again...
666 characters
3.42
/5
rDev
-7.8%
look: 3 | smell: 3.5 | taste: 3.5 | feel: 3 | overall: 3.5
400 mL bottle tried 22 Aug 2007.
Small, almost nonexistent tan head. Well carbonated. Dark brownish read color. Lots of fruity cherry sourness in the aroma. Starts and stays sour tart. Some oaky cherry pits. Sourness particularly in the back of the throat. Medium body. Light alcohol. Did we mention the sourness? Improves somewhat as it warms.
Going by style this is decent, but hard for me to get into sours in general.
423 characters
Flemish Sour from North by Northwest Restaurant & Brewery
Beer rating:
3.71
out of
5
with
10
ratings