Ante Meridiem

Monday Night Brewing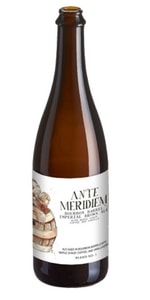 Rate It
Beer Geek Stats
| Print Shelf Talker
Style:

ABV:

13.5%

Score:

Avg:

4.13

| pDev:

10.17%

Reviews:

9

Ratings:

From:

Avail:

Rotating/Seasonal

Wants

Gots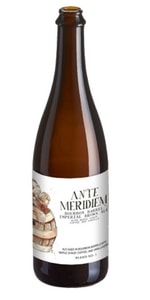 Notes: Don't sleep on Ante Meridiem. Our massive Imperial brown ale is aged in Georgia's own ASW Distillery bourbon barrels. We add locally roasted coffee from Batdorf and Bronson, Ugandan vanilla beans and maple syrup. The result is a boozy, sweet, satisfying drink that works well with chocolatey desserts, ice cream, or a Connecticut-leaf cigar.

CraftFan5 from New Jersey
3
/5
rDev
-27.4%
look: 4 | smell: 4 | taste: 2 | feel: 4 | overall: 3
10 September 2020 - Beer #180
Price: $14.99 at Monday Night Garage in Atlanta
Appearance: 4 - our first brown ale! This one is really dark for a brown. Almost no head.
Nose: 4 - an almost unpleasant amount of malt. Barrel notes. Extremely boozy.
Taste: 2 - something tastes stale in here, maybe it's too old. Definitely get the cigar notes. Old coffee, so it's just bitter.
Mouth: 4 - quite thick and chewy. Coating.
Overall: 3 - might have been good once upon a time, but not anymore. Might be a drain pour.
Cheers!
Sep 21, 2020

beersampler6 from Michigan
4.15
/5
rDev
+0.5%
look: 3.75 | smell: 4.25 | taste: 4.25 | feel: 4 | overall: 4
Whew, this one was a big boozy bomb. Wasn't prepared for how strong a brown ale could be! 2019 date printed on bottle. Pours a nice thicker brown color that let in just a little light, small amount of tan foaming head and just a little very spotty lingering lacing. Smells strongly of bourbon, a little oak, vanilla, dark chocolate mocha, caramel, toasted nuts, maple syrup and some brown sugar. Taste follows the nose, very big boozy flavors, lots of warming alcohol and this one was definitely a sipper. Smooth slightly thick mouthfeel, just the right amount of carbonation even as the beer warmed. A pleasure to sip, but had to go slowly on this one.
Mar 07, 2020
Buck89 from Tennessee
4.09
/5
rDev
-1%
look: 3.75 | smell: 4 | taste: 4.25 | feel: 4 | overall: 4
A murky medium-dark brown color with a modest tan head. Nice lacing in the glass. The aroma emphasized the vanilla and coffee notes with a slight fruitiness. The barrel was there as well but restrained. The taste was a different story. Nice barrel up front and then joined by coffee, vanilla, and chocolate. A slightly sweet maple finish. A bit hot as well. Recommended.
Jul 10, 2019

Damian from Massachusetts
4.2
/5
rDev
+1.7%
look: 5 | smell: 4.25 | taste: 4 | feel: 4.25 | overall: 4.25
Drank from a 500ml (1 pint, 0.9 fl oz) bottle purchased at Fort Point Market, Boston, MA
Blend No. 2
Served in a tulip
Really cute label. As for the appearance of the beer, it was also impressive. The medium viscosity, cola brown body was topped by a tight, frothy, inch-tall, khaki colored crown that slowly dropped to a thick, bubbly mass. Large, odd shaped patches of lacing stuck all along the glass and lasted almost until the drink's end.
The aroma was solid. Rich and malty. Toasty and somewhat nutty. Fresh vanilla bean notes came through strong. Nice brown sugar sweetness too. There was a subtle boozy, bourbon presence. As the beer sat, I also picked up a hint of wet paper/oxidation, but this later dissipated.
The flavor profile was similar to the nose but not quite as rounded or complex. Malty and robust. Nutty, toasty and slightly roasty. Like in the nose, vanilla bean was quite apparent. Touch of brown sugar sweetness. Boozy bourbon notes appeared on the back end and the finish. At 13.5% ABV, however, the alcohol was well buried.
Medium bodied mouthfeel. Creamy, slick and smooth on the palate. The liquid contained a moderate effervescence that fluffed up nicely on the palate.
Despite the steep price point and the fact that I picked up neither the maple syrup nor the coffee in this, Ante Meridiem is a enjoyable barrel-aged brown ale. I could imagine this being the perfect beer to sip and savor next to a roaring fire on a cold evening.
Jun 20, 2019
StoutElk_92 from Massachusetts
4.83
/5
rDev
+16.9%
look: 4.75 | smell: 4.75 | taste: 5 | feel: 4.5 | overall: 4.75
2018 - Blend no. 2
Pours dark ruby red amber with a dense creamy khaki tan foam head. Intense intriguing aromas of sweet maple syrup, coffee, vanilla beans, rich bourbon, oak barrel, caramel, chocolate, toffee, molasses, dried red fruits, dried cherry, fig, dates, plum, some raisin, dried apricot, toasty malts, with mild hops to balance. Tastes real rich with notes of marshmallow cream, roasted coffee, dark chocolate, char, oak barrel, rich bourbon, caramel, toffee, molasses, sweet maple syrup, vanilla beans, toasted bread, dried fruits, cherry, plum, figs, raisin, dates, dried apricot, with some earthy herbal floral grassy hops. Feels lighter medium bodied, creamy smooth with moderate low carbonation. Overall a real nice bourbon barrel aged Imperial brown ale with vanilla beans, coffee and maple syrup.
Jan 30, 2019

WickedBeer from Alabama
3.94
/5
rDev
-4.6%
look: 3.75 | smell: 3.5 | taste: 4.25 | feel: 4.25 | overall: 3.75
2018, Blend No. 1.
Dark brown pour, fairly murky with a small head of ivory foam that settles slowly and leaves medium lace around the inside of the glass.
Slightly oxidized nose, but once you get past that subtly suspicious tartness, there's a lot of nice components here. That sweet maple is really present, mild dark roast coffee on the back end. Getting some booze as it warms.
The flavors here are great, solid breakfast beer. Again, some slight oxidation but not nearly as noticeable as on the nose. Sweet maple and roasty coffee, chocolate backbone. Oak and booze, hints of dark fruit in the background. Dies off just a tad too soon for me.
Smooth, low carb, creamy. A nice warm booze presence, sticky in the finish. Lightly bitter from that roasty coffee presence.
Dec 19, 2018

ThickNStout from Georgia
4.47
/5
rDev
+8.2%
look: 4.5 | smell: 4.25 | taste: 4.5 | feel: 4.75 | overall: 4.5
750mL bottle from Sprayberry Bottle Shop (Marietta, GA). 14.99. No bottling date but this just released this week. Served in a Monday Night snifter. Enjoyed 3/15/18.
Pours a completely opaque, dark chocolate brown with a finger and a half cap of dense sand hued head. The froth settles, leaving a thin surface haze, a full crown and large swaths of beautiful lacing.
Smells of chocolate, bourbon, vanilla creamed coffee, brown sugar, oak and some vague maple syrup.
Seriously rich and decadent. Flavors of bourbon, vanilla, chocolate, coffee, maple, brown sugar, some earthy crusty bread and a remarkably mellow alcohol presence.
Smooth full body with moderately low carbonation. The aftertaste is like bourbon glazed chocolate cake with layer of maple infused coffee.
An outstanding brown ale and yet another fantastic release from Monday Night's Garage. Definitely worth a try if you have the opportunity.
Jul 13, 2018
ChainGangGuy from Georgia
3.3
/5
rDev
-20.1%
look: 3.25 | smell: 3.25 | taste: 3.25 | feel: 3.75 | overall: 3.25
Appearance: Pours a very dark brown body with a small-sized, light beige, short-lived head.
Smell: Bourbony, boozy with a worrisome sweet-scented syrupy aroma. The alcohol cuts through the slender notes of maple, vanilla-flavored sugar, thinned coffee and a date/fig fruit combo.
Taste: A frightening flash of sugary sweetness aided by the loose drizzles of maple syrups. Roastiness showing through the sugars, itself aided by the coffee. Dark fruitiness (a bit tangy), slight coconut. Noted hot alcohol component crackles across the tongue. A bit of toasted nut, liquor-soaked oak wood, a touch of oxidized malts draw you towards the heated, very sweet finish.
Mouthfeel: Medium-plus. Low carbonation. Somewhat sticky mouthfeel.
Overall: Eee. It's overtly hot and sugary nature takes it from merely being a slow though pleasurable sipper to being a harsh, cloying drink.
May 28, 2018
StraightNoChaser from Georgia
4.45
/5
rDev
+7.7%
look: 4.25 | smell: 4.25 | taste: 4.5 | feel: 4.25 | overall: 4.75
look: Very dark, nearly opaque but when held to light some Ruby highlights. Modest mocha head on the pour.
smell: Subtle bourbon and vanilla, and maple. Coffee shows up as it warms up a bit. quite an easy going nose for such a big beer.
taste: The taste really shines. similar to the nose but creamy and richer. Except for a hint of bourbon, the alcohol is almost imperceptible. Really nice offering here.
Mar 23, 2018
Ante Meridiem from Monday Night Brewing
Beer rating:
89
out of
100
with
32
ratings