A Night To End All Dawns (2015) - Vanilla

Kane Brewing Company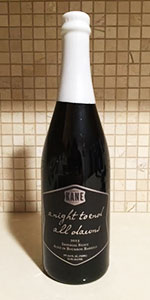 Write a Review
Beer Geek Stats:
| Print Shelf Talker
Style:

ABV:

12%

Score:

97

Avg:

4.54

| pDev:

5.73%

Reviews:

12

Ratings:

From:

Avail:

Retired (no longer brewed)

Wants

Gots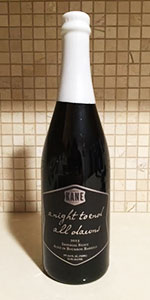 Notes:

4.47
/5
rDev
-1.5%
look: 4 | smell: 4.5 | taste: 4.5 | feel: 4.5 | overall: 4.5
2015 ANTEAD set.
Dark brown body with a thin, beige collar of broken bubbles. Aromas of oak, bourbon, prevalent vanilla. Sweet, vanilla forward, delicious. A terrific imperial stout series.
191 characters

4.37
/5
rDev
-3.7%
look: 4.5 | smell: 4.25 | taste: 4.5 | feel: 4.25 | overall: 4.25
Pours an inky black with a mocha-colored head that dissipates towards the edges. Nose reveals vanilla and bourbon - big and bold! Taste follows nose (no surprises here). Mouthfeel is light-medium in body with a carbonation just shy of still. Texture is pleasant and silky. Overall, the nose and flavor profile on this beer are amazing. The body is quite good, but a little more depth would really enhance an already great beer.
433 characters

3.81
/5
rDev
-16.1%
look: 4.25 | smell: 3.75 | taste: 3.75 | feel: 4 | overall: 3.75
Pitch black and completely opaque with a two finger frothy mocha head that quickly settles into a thin, lasting ring. Good retention lasting most of the way through. Sporadic streaks of soapy are lacing left clinging to the glass.
Strong vanilla extract in the nose slightly overpowering the complex barrel notes and robust malt bill of regular ANTEAD. Decent oak presence with slight char but it's not too toothy. Sweet, slightly spicy spirit with some coconut and really strong mallow/vanilla bean sweetness. French vanilla ice cream, vanilla bean and vanilla extract really stand out. Underneath the vanilla sweetness, there's some roast and decadent dessert like sweetness. Deeply roasted gourmet beans, oatmeal and dark cacao countered by fudgey, gooey chocolate sweetness and a hint of licorice and dark fruit esters. Interesting but the vanilla character is a bit too strong hindering the complexity usually found in this series.
Full body, slightly oily and viscous. Dry with charred oak stave and light toothpick flavor. Toasted coconut along with gooey mallow, spicy spirit and sweet boozy heat. high quality bourbon flavor. Complex malt bill of the base is again overpowered by strong vanilla extract. Heavy vanilla sweetness countered by delicate roast, gourmet coffee beans, oatmeal and dark cocoa. Gooey chocolate sweetness with licorice, date, fig and raisin. ABV well masked but still a bit tough to drink with such strong vanilla flavor and overpowering sweetness.
1,499 characters

4.75
/5
rDev
+4.6%
look: 4.75 | smell: 4.75 | taste: 4.75 | feel: 4.75 | overall: 4.75
This is absolutely delicious. Stacked against the rest of the 2015 ANTEAD set, I would put this one right in the middle, behind Double Barrel and Coconut, but in front of regular and Cacao. Just incredible and tasting great about 6 months after release.
253 characters
4.5
/5
rDev
-0.9%
look: 4.5 | smell: 4.5 | taste: 4.5 | feel: 4.5 | overall: 4.5
Got this one from dbawd a while back. Cheers for the brews man!
From a 750 into a snifter
Vintage: 2015
White Wax
APPEARANCE: Pours out thick, syrupy black and yields a 2+ finger, medium looking, creamy, slightly crackly dark tan head with very good retention. Jet black body with no real carbonation evident. Head slowly fades to a full, thick cap. Slight faint wisp and ring remain leaving some decent lacing on the glass. Good looking, menacing brew.
SMELL: Lots of vanilla, sweet cream, roasted marshmallow, some pure and milk chocolate, notes of oak and some bourbon on the nose. Touches of toffee and butterscotch as well, but the vanilla and creamy milk chocolate are more prevalent. Really nice and not artificial at all.
TASTE: Vanilla and sweet cream, with lots of nice caramel fudge, butterscotch pure dark chocolate up front. Really flavorful. Some bourbon barrel at the swallow with a bold and lingering finish of oak, bourbon, nice vanilla flavors, coconut, sweet cream, caramel fudge, milk chocolate and some pure chocolate brownies as well. Really flavorful and lots going on. Decadent sweetness and well balanced between the base beer, barrel aging and the vanilla addition.
PALATE: Just like the base beer, this one has a medium-fuller body with medium carbonation. Semi-creamy on the palate with enough weight for sure, goes down smooth with a light scratch at the swallow and finishes quite sticky. A bit of an alcohol burn lingers. A heavier and thicker feel for sure, which is nice.
OVERALL: This stuff is excellent. This is the bourbon barrel aged imperial stout with vanilla that Goose Island and Three Floyds would love to make. Top notch look and feel, with an incredibly rich and decadent aroma and flavor profile that shows wonderful balance between the stout, barrel and adjunct, while simultaneously avoiding becoming a booze bomb. Lots of the right stuff in lots of the right places here. This series is definitely as good as everyone says it is. Maybe even better. Thanks again dbwad. Stellar stuff.
2,041 characters
4.63
/5
rDev
+2%
look: 4.5 | smell: 4.5 | taste: 4.75 | feel: 4.75 | overall: 4.5
The beer pour a blackish brown color with excellent head retention and good lacing. As with all these ANTEAD variants, this beer has the look of motor oil, as it's that viscous. On the nose, the vanilla dominates, and is nearly too much of a good thing. However, as the beer warmed and opened up, the bourbon aroma seemed to come out more, and blended beautifully with the vanilla. Otherwise, there are some underlying hints of chocolate and coffee that are nice as well. The flavor profile replicates the nose pretty closely in a pretty sweet package. Mouthfeel is terrific, and enhances the flavor profile. The beer is just so rich, full and soft on the palate, with the alcohol is so very well integrated into the flavor profile. There's no heat on the finish, and despite the richness and sweetness, drinkability is terrific.
Excellent beer. Maybe not quite as wonderful as the coconut, but still just an absolutely delicious beer.
947 characters

4.56
/5
rDev
+0.4%
look: 4.5 | smell: 4.75 | taste: 4.5 | feel: 4.5 | overall: 4.5
L: Very dark and pretty thick, but not TG thick. Slight mocha head faded to a very thin ring.
S: Quite intoxicating. Just tons of vanilla and hazelnut, which puts it over the top for me.
T: Taste is very similar, with bourbon and oak but it loses the hazelnut here. Tons of vanilla on the taste.
F: Very good, but not really chewy. Light carb is great.
O: Fantastic and much better than the first batch. The hazelnut quality really made it unique, but a chewier mouthfeel and a bit more malt and barrel decadence would've made this perfect.
544 characters
4.7
/5
rDev
+3.5%
look: 4.5 | smell: 4.5 | taste: 4.75 | feel: 5 | overall: 4.75
Jet blacks with caramel head. Vanilla aromas pair well with roast notes but doesn't overpower. On the palate roasty chocolate and coffee flavors with vanilla that is slightly sweet and not at all cloying. Great beer.
220 characters

4.79
/5
rDev
+5.5%
look: 4.75 | smell: 5 | taste: 4.75 | feel: 4.5 | overall: 4.75
Poured into a snifter. Pours jet black with caramel head. smells of bourbon give way to strong vanilla. Great vanilla taste accented by bourbon. Not a lot of booze for 12%. As the beer warms both vanilla and bourbon intensify. The only thing I didn't like about this beer is that I only had one.
296 characters
4.28
/5
rDev
-5.7%
look: 4.25 | smell: 4.25 | taste: 4.25 | feel: 4.5 | overall: 4.25
Thank you Heisey for the share. Poured into a snifter, the brew appears black in color with a tan cap thats quick to fade leaving spotty lace on the glass.
The aroma contains vanilla sweetness being immediately evident upfront than chocolate and some bourbon-like booziness before mellow caramel sweetness is also noticed.
The taste of vanilla is right upfront than bourbon and woody earthen chocolate character. All the flavors mingle really well in this and it makes for a great experience.
This is fuller in body than the other varients with light carbonation. This is pretty awesome stuff and might be my favorite of the series this year.
645 characters

4.12
/5
rDev
-9.3%
look: 4.25 | smell: 4 | taste: 4.25 | feel: 4 | overall: 4
Pitch black color. The nose is all vanilla with some if the stout coming through. The taste is a somewhat roasty stout with some vanilla and no barrel. The finish is thin an slightly harsh. An ok but slightly disappointing beer.
231 characters

4.74
/5
rDev
+4.4%
look: 4.75 | smell: 5 | taste: 4.5 | feel: 5 | overall: 4.75
The aroma smacks of smores, marshmallows, chocolate syrup, vanilla, bourbon. A dessert lover's dream in on the nose. Double chocolate cake for days.
The flavor hits of vanilla, bourbon throughout, a hint of heat in the middle, then graham cracker, chocolate, lots of cocoa powder, and luscious thick mouthfeel.
312 characters
A Night To End All Dawns (2015) - Vanilla from Kane Brewing Company
Beer rating:
97
out of
100
with
65
ratings