Dismiss Notice
Extreme Beer Fest:Los Angeles
Join us December 9th in Los Angeles for the ultimate throwdown of craft beer creativity!
Learn more...
Dismiss Notice
Odell IPA
| Odell Brewing Company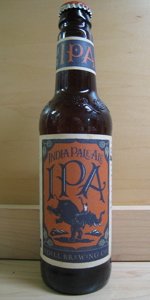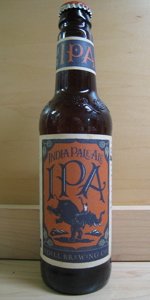 BEER INFO
Brewed by:
Odell Brewing Company
Colorado
,
United States
odells.com
Style:
American IPA
Alcohol by volume (ABV):
7.00%
Availability:
Year-round
Notes / Commercial Description:
No notes at this time.
Added by rowew on 03-02-2007
HISTOGRAM
Ratings: 3,111 | Reviews: 740
4.72
/5
rDev
+10.5%
look: 4.5 | smell: 5 | taste: 4.5 | feel: 4.5 | overall: 5
12 oz bottle
pours a coppery orange, with a very big, very creamy off-white head. Lacing? - huge clumps of extremely creamy sticky foam coat the inside of my glass. If a little whiter, I'd say some marshmallow cream blew up inside the glass. Interesting.
Nose is full of grapefruit, other citrus and pine...but a surprising amount of pale malt is present. I can still smell the malts above anything now that the glass is (temporarily) empty. Freaking awesome.
Taste....No, let's talk about mouthfeel first. This has startlingly low carbonation. I've gone through most of a sixer, and it seems to be the same for each bottle. I've been on a hop kick the last week, enjoying AleSmith, Stone, SN Celebration, O'Fallon, Two Hearted, 60 Minute, and numerous other IPAs...and this is by far the lowest carbonation I experienced. In fact, it is reminiscent of certain hoppy beers I've enjoyed on cask: big creamy head, very low carbonation, full fresh expressive flavors. I won't downgrade this because it doesn't match what I've come to expect, but it remains different. (If someone thinks I got a "bad" sample of unusually low carbonation, by all means beermail me.)
I call the wife over to taste it. "Taste what?" she says. "There's nothing left in the glass!" Again? Where'd it go?!?
Yes, I can't decide how much I love this, but have gone through 3 bottles in the last few hours while trying to decide! I have to admit it is pretty delicious. Whereas the citrus in the aroma is noticeably grapefruit, the taste reminds me more of orange juice. Quite sweet, with a pleasant and relatively light bitterness.
Carbonate this 7% sucker a bit more, and slow me down! As I sit here opening another, it would be criminal to rate this below a "5" for drinkability...so I won't.
1/23/08 re-rate. Eerily similar experience, but with more pronounced bitterness covering up the sweet flavor - gonna bump up the flavor score a half point.
5/15/10 re-rate. Flavor and body aren't quite what they were, but it is one of the best smelling beers I've ever stuck my nose into.
2,062 characters
3.79
/5
rDev
-11.2%
look: 3 | smell: 4 | taste: 4 | feel: 3.5 | overall: 3.5
Bonus bottle from ArrogantB
A fast pour into a goblet left a translucent bronze colored ale with a thick and pillowy bright white head. Leaves behind a bright white sticky lacing. Smells mostly of big pine and a skunky kind of a hop smell. The smells on this one don't fade out as the glass empties like some. Tastes were mostly citrusy like orange but more of the rind than the actual fruit. More bitter than juicy or sweet. Bitterness in taste is not overdone and is quite pleasant. Medium bodied and on the sticky side. Drinkability is alright and kind of reminds me of a Troegs Nugget Nectar. Worth a try and may end up trading for some more.
649 characters

4.5
/5
rDev
+5.4%
look: 4.5 | smell: 4.5 | taste: 4.5 | feel: 4.5 | overall: 4.5
I was excited to see this new offering from Odell Brewing. I've been waiting for an IPA from them for a long time!
This is definitely my new session IPA! The beer pours a beautiful, dark amber color, with a nice lace that lasts until the beer is gone. I immediately thought "grapefruit" when I first sipped, as the citrus notes really hit me. Nice and hoppy, not too malty-- perfect IPA.
Thanks to Odell for brewing a highly drinkable IPA!
446 characters
4.3
/5
rDev
+0.7%
look: 4 | smell: 4 | taste: 4.5 | feel: 4 | overall: 4.5
Pours a very nice looking, hazy coppery orange with a one finger head that fades slowly to a solid cap. The lacing is very sticky, nearly coating in the interior of the glass, just what I lie to see in an IPA.
Smell; hops....hops...and maybe a little bit of hops. Oranges a bit of pine needles are the dominant hop aromas, but there's also a little grapefruit and a touch of an herbal presence. Underneath all of that there's still a nice balcing of sweet malts.
Taste; not quite as bitter as the aroma led me to believe, but there's still plenty of hops here. The oranges are definitely present, which I'm really digging, as I love oranges, and there's just some hints of grapefruit and lemons to add to the citrus flavors. The pine is not quite as noticeable, but still present. A nice caramel malt backbone gives a very nice balance to this beer.
Mouthfeel is medium bodied and full of oily hop resins. The drinkability on this one is just fantastic.
I'm glad that Odell has made this a year round offering, as my wife is a hop head, and has already stolen two of these from me. I'm probably going to have to have some of these in the fridge at all times..
1,171 characters
3.98
/5
rDev
-6.8%
look: 4.5 | smell: 4 | taste: 4 | feel: 3.5 | overall: 4
Appearance - This golden-copper colored IPA has a thick creamy head that receds very slowly leaving big clumps of resiny goodness all around the glass.
Smell - Quite citrucy with a quiet malt backbone hiding in the background. Just a touch of bready yeastiness.
Taste - A bold sharp twang of hoppy bitterness slowly disolves into a malt roundness shortly after the swallow. That maltiness is quickly replaced with a mouth drying after hoppiness that begs for another sip. Piney, earthy, and grapefruit dominate the palate.
Mouthfeel - Light and creamy, with a full body that leaves the mouth clean.
Drinkability - This is quite a refresher, but at 7% it's sessionability is quite diminished. Nice to see a brewery that doesn't over do hops, and alchohol in an IPA. Although I love hop bombs, lets save those for DIPA, et al...
838 characters
4.44
/5
rDev
+4%
look: 4 | smell: 5 | taste: 4.5 | feel: 4 | overall: 4
12-ounce bottle from Wilbur's Total Beverage in Fort Collins, CO. Purchased March 15, best by date of June 28, 2007.
Moderate pour into a .4 liter goblet yields a lovely chill-hazed orange-amber body under an ample egg-shell 2-finger head that diminishes into a solid tight lid. Lots of lacing.
Smell is metallic-pine hops with a surprising citrus presence, covering a decent biscuity-malty base-note. Intriguing and inviting. There is a bright warmth to the nose: spicy, clovey, peppery, even orange-blossom. A really fine smelling IPA, far from one-dimensional.
First taste is dominated by floral hops, then the pine-metallic comes up, and the malt begins to express itself. There are notes of pepper, cardamom, clove and ginger here. Wow!! A lot going on. The biscuit malt underlies everything without being too heavy. Note that the malt is all expressed as biscuit-cracker-toast flavors: no sweetness. The hops definitely dominate, but there are plenty of other flavors.
Mouthfeel is crisp and clean up front, and the malt background brings a roundness to the finish.
Not a session beer to be sure, at 7%, but very easy to drink, with a great finish that is fine and crisp.
This is far and away the best beer I've had from Odell. It's really a surprisingly complex IPA, with a boat-load of different flavors. Never thought I'd be rating an IPA this high, but I've got to admit that this is one great brew. I will definitely be looking for this one from now on!
Very highly recommended!
1,499 characters

4.5
/5
rDev
+5.4%
look: 4.5 | smell: 4.5 | taste: 4.5 | feel: 4.5 | overall: 4.5
This one pours from 12oz bottle(best by 091907) a slightly hazy orange gold with a good sized head of foam that sticks around for the entire session as a solid layer with a ton of nice lacing.
The smell is....hoppy! I'm getting lots of pine...lots of pine!
The taste on first sip..is all kinds of hoppy. Big pine, big hop oil, some lemon zest, and there's even some caramel malt in the background to take just a touch off the bitterness but not too much.. Nice.
Further sips in and the hops just continue to dominate, as they should, though I'd have to say, the bitterness that they're imparting on my palate is tasty as hell and just makes me want to take another sip, and another, and another....and even though it's at a "healthy" 7%abv, no ways near being what one could call a sessionable ale, I think it's a heck of a good drinker. I take my(BA) hat off to Odell for this one.
Bottom line: A very good IPA from Odell that certainly won't disappoint when it comes to flavour. I recommend it!
1,000 characters
4.57
/5
rDev
+7%
look: 4 | smell: 4.5 | taste: 4.5 | feel: 4.5 | overall: 5
12oz bottle poured into a pint glass. Color was orange with a white head. The smell was danky, resinous, and slightly pine. The smell is seriously hoppy. The taste was identical to the smell. Straight hop oils. Not much citrus, mostly dank. I was really surprised by this. this might be my new favorite from Colorado.
317 characters
4.21
/5
rDev
-1.4%
look: 5 | smell: 4 | taste: 4 | feel: 4.5 | overall: 4.5
A composite of my first review & second, grown to like this one more & more as time has passed, 2nd review 05-20-09
BBD 06/22/07 Pours bronze/copper with 3+ fingers of fluffy offwhite head. Insane lacing & very good head retention
S: Grapefruit & breadyness
T: Citrus hops on your face, then some pineyness, leafy hops & a hint of fruittyness. Some breaydness intertwines with lemony & piney hops. Finishes crisp, dry & but a bit too much leafy hops for me
MF: Medium-bodied with moderate carbonation, nice balanace & smoothness
Drinks very easy, a bit too assertive grapefruit hop-wise for totally fall in love, but a real hophead's delight. So happy I can get this in mizzou & KS!
687 characters
4.35
/5
rDev
+1.9%
look: 4.5 | smell: 4.5 | taste: 4.5 | feel: 4 | overall: 4
I was very excited to see Odell's new IPA in Longmont today. Pours a very, very clear orange color with a huge, bright white head that sticks around. A highly carbonated brew. Aroma and taste are both piney, citrusy hops, quite bitter with the balance far, far away from the malt end of things. All in all, a really nice example of the new style American IPA -- emphasis on the hops, but not to the detriment of the brew.
421 characters
4.22
/5
rDev
-1.2%
look: 4 | smell: 4.5 | taste: 4 | feel: 4 | overall: 4.5
Presentation: 12 oz bottle. Odell's latest offering in 6 packs - this one will be available year round according to the brewers website. Nice bottles and labels to fit in with Odell's other offerings - great labels and marketing. Plenty of information too - ABV, best by date, beer description.
Appearance: Clear reddish orange color with a nice thick head, good retention and lacing.
Smell: Huge whiff of grassy hops as I poured. Piney resinous hops, some grassy aroma. Definitely hop dominated - smells great.
Taste: Low carbonation, creamy mouthfeel. Hops come across more as bitterness here than hop flavor. Nice balance of malt and hops without being over powering.
Overall impression: Highly drinkable - dangerous at 7 %. Looking forward to trying this a few more times as it hits the local market. Great aromatic hops, nicely balanced beer.
861 characters
Odell IPA from Odell Brewing Company
Beer rating:
4.27
out of
5
with
3,111
ratings