Heroes & Legends Bar & Grill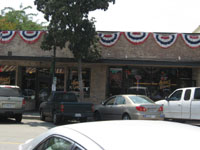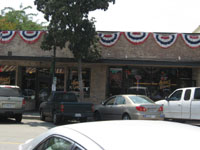 Bar, Eatery
131 Yale Ave
Claremont
,
California
, 91711-4723
United States
(909) 621-6712 |
map
Notes:
Reviews by TheLongBeachBum:
TheLongBeachBum from California
4.2
/5
rDev
+9.9%
vibe: 4 | quality: 4.5 | service: 4 | selection: 4 | food: 4.5
Take Indian Hill off the 10 Freeway, and Heroes is about a 2 minute drive. Located in the Village in Claremont, Heroes is often frequented by Shoppers during the day, but still popular at night, often with Students.
2 banks of 20 Taps behind the bar and 2 fountains, each with 3 taps on the bar, give a total of 46 Taps serving 46 different Beers. A superb well thought out range of beers. World beers are well represented with many overseas beers from Germany (Spaten, Celebrator Doppelbock, Wartseiner), Belgium (Maredsous 8, Hoegaarden), Ireland (Beamish & Guinness), UK (Bass, Boddingtons, Youngs & Newcastle), Czech Republic (Pilsner Urquell) to name some. Domestic beers are equally diverse including the CA staple beer SN Pale Ale, but also the likes of Humboldt Red, Alleycat, Pyramid, etc plus two Ciders. All in all, the beer range is very good and there is something so suit everyones tastes. A red straw ended into itself and hung over the base of the tap means the beer has sadly run off - but this is thankfully rare. Food portions are huge, and the quality is very good. A decent menu that should quell most hunger pangs - the Clam Chowder is excellent. Staff are always friendly, attentive, considerate and prompt with service. Drink at the 8 or so stools at the Bar, or wait to be seated at a Table, a recent expansion into premises next door has helped busy lunchtimes.
Not downtown LA, or the Beach areas, but if you are out this way, be sure to pop in. Parking is available right outside in the street.
Oct 08, 2002
More User Reviews:
Nin10dude64 from California
3.84
/5
rDev
+0.5%
vibe: 3.5 | quality: 4.5 | service: 2.75 | selection: 4 | food: 4.5
Took me mum here because she had an appointment with an attorney who's office was literally on the other side of the road (and I'd probably be there a while so I needed a beer).
I've also been to the Fullerton location, which certainly is bigger and better but this is in a nice spot and is more spacious than it appears on the outside.
I think they had less drafts this time around but luckily for me this place allowed me to try the historical Anchor Steam Beer, which was very enjoyable but served in a shaker pint glass. I forgot to ask if they had more appropriate glassware.
Food was great but the waitress was a little persistent, so y'all be the judge and tell me what's more annoying: my mother and I were still looking over the menu and couldn't decide what to order in two minutes or the waitress asking if we were ready to order every two minutes
Feb 26, 2016

ArrogantHopHead from California
3.55
/5
rDev
-7.1%
vibe: 4 | quality: 4 | service: 2.5 | selection: 3.5 | food: 4.5
Been here several times, especially when I lived in Claremont. This placed definitely knows how to serve a beer. Food is impressively amazing, especially their nacho plate. DO GET THE NACHOS!! The burgers are excellent too.
Overall, the place has good atmosphere, especially with all the peanut shells all over the floor. TVs for games, a full bar, with several taps in their lineup, and all the peanuts you can eat. The tap lineup is not fantastic, but still offers everything from macrobrews to a few specialty releases.
The service is lacking though. I served tables for almost a decade and to me, there is little personality that comes from the service staff. They do their job and things come out in a timely manner, but I just don't get a lot of smiles. It's always busy, which could be the reason, but still, there is no excuse. Just give me something. Maybe I wasn't enough of a 'regular' to get the personalities to come out.
Jan 08, 2010
DoubleJ from Wisconsin
3.73
/5
rDev
-2.4%
vibe: 4 | quality: 4 | service: 3.5 | selection: 3.5
I've been to the bigger and better Heroe's located in downtown Fullerton, so I was curious how the Claremont location would compare. You could feel a sense of nostalgia in the building, part of which is built up from the older building in the area. For starters, the bar area is small, the walls made of old brick, and peanut shells thrown and sitting on the floor; good sports bar vibe.
I sat at the small bar and looked over the tap selection; about 40 drafts, but with lots of mass-prodcued beer. Of the draft highlights were Hennepin, Stone Levitation/ Pale Ale/ IPA/ Arrogant Bastard, Union Jack IPA, Mardesous 8, Young's Double Chocolate Stout, Redhook ESB, and others. Service at the bar was quick and the shaker that served my beer was cool and clean. And it only held 14 ounces!! Clever folks they are, as they list their beer sizes as "small" and "large" instead of pint or mug. My "small" Union Jack IPA cost me $5.95 w/tax, which equates to a $6.80 pint. Good place, just pricey beer for what you get.
Jul 11, 2008
PuckLSHS from Iowa
4.1
/5
rDev
+7.3%
vibe: 4 | quality: 4 | service: 5 | selection: 3 | food: 5
Heroe's has two locations. One in Fullerton and the other in Claremont. This location has about 1/3 of the beers at the Fullerton location, but still has the great food and the best beers out of the Fullerton location. My favorite beers which seem to always be on tap are the Arrogant Bastard, the Stone IPA and the Anchor seasonal.
The food here is fantastic and I do really enjoy the Mahi Mahi Sandwich with excellent curly fries, the clam chowder in the breadbowl and the Caesar salad with shrimp. The portions are rather large, so come hungry.
It is located in downtown Claremont, which makes for a very nice location. Downtown Claremont is very clean and great for hanging out in the burbs. There is a nice little coffee bar located nearby, so it is fun for a date night. If you like the person you meet up with, you can enjoy a few beers and then head over and enjoy more conversation once Heroe's closes. It's all about location folks. Location, location, location.
Enjoy Heroe's when you go in. It is definitely worth the trip just for the food.
Apr 19, 2006
VegasBill from Nevada
4.28
/5
rDev
+12%
vibe: 4 | quality: 4.5 | service: 4 | selection: 4.5 | food: 4
Heroe's is located in Claremont, one of the many towns/cities that make up greater L.A. Claremont has five colleges of which I think three are all female. The pub has over 40 taps with a very good selection from all over the World and many good names from the US. Some of the bartenders are well trained in the different beers but the wait staff is not.
The food is very good and the portions are big.
Heroe's is only a few minutes off 1-10 but please remember that in the evening and especially on weekends it is very busy and after dinner with mostly the local college crowd.
I have stopped here many times and sit at the small bar and have a few pints with some food. The bartenders are all friendly and I usually have a good conversation with them.
Jul 10, 2005
BrewRunner from Illinois
3.39
/5
rDev
-11.3%
vibe: 3.5 | quality: 4 | service: 2 | selection: 4
There was a good selection of beer on tap. A friend and I went on St. Patrick's Day and it was full with people. The wait staff did a decent job of trying to keep up with the people. They don't really have a good system to keep track of peoples bills, as previously mentioned, which worked out for us, because we think they undercharged us.
My main problem was due to the fact the staff was rude when it came to "last call". After joking around with him of a little while, he ended up forcible kicking me out of the bar, after I didn't really do anything, and confiscating my ID. After a little bit of talking to them and getting the police involved, everything was resolved. But I will never go back again, (actually the waiter banned me from ever returning, but that's another story).
In my opinion, and what I hear from other that go to school in the area. Heroe's uses the fact that they are the only bar in the area to make them treat people poorly.
So overall, beer selection: good. Atmosphere: solid. Waiter: rude.
If someone was to open another bar in Claremont, I'm sure they could make a decent living. I would go there, for one.
Mar 26, 2005
Heroes & Legends Bar & Grill in Claremont, CA
Place rating:
3.82
out of
5
with
8
ratings