Due South Brewing Co.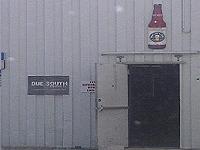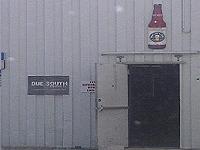 Brewery, Bar, Eatery, Beer-to-go
2900 High Ridge Rd
Ste 3
Boynton Beach
,
Florida
, 33426-8708
United States
(561) 463-BEER |
map
duesouthbrewing.com
Notes:

WoodBrew from Ohio
4.05
/5
rDev
-1.7%
vibe: 4.5 | quality: 3.75 | service: 4 | selection: 4.25
Due South is located in a large warehouse like space which has big non-Air Conditions space and also an enclosed air conditioned space. It was kid friendly but large enough that if you needed space from other parties it could be found. The quality of the beer was good and the service was friendly. There was plenty of different beer styles to choose from so everyone should be able to find something they like. I didn't know they served food....was only drinking....so can't comment on the food or menu.
Sep 11, 2021
TSW630 from Florida
3.73
/5
rDev
-9.5%
vibe: 3 | quality: 3.75 | service: 4 | selection: 3.75
Caught them on an early Saturday afternoon, so the "vibe" was non-existent. There were only a handful of people there. They have a lot of seating - space within a new taproom and space in the warehouse area of the brewery. Games are there if your interested in playing, 2 corn-hole areas, too. Beers were good, but only had one full one, but tried a few.
Mar 26, 2018

SaisonRichBiere from Michigan
4.04
/5
rDev
-1.9%
vibe: 3.75 | quality: 4 | service: 4 | selection: 4.25
Sitting at a bar in the brewing warehouse. Great vibe if you like to see where it all goes down. Beers are good, not great, but always a few standouts. Friendly service and a sizeable selection of Due South beers makes it a place I'd go back to any time I am close. Good prices on beers to go.
Jan 17, 2017

manbearpack from Texas
4.14
/5
rDev
+0.5%
vibe: 4 | quality: 4 | service: 4.25 | selection: 4.25
I've been going to Due South for a few years now and usually enjoy the time I spend there. Tucked away in an industrial part of town you enter from the rear of the warehouse. There is a small tap room with AC, but a majority of the area is in the warehouse where the bar extends out from the taproom. Its a very simple place with plenty of tables and patio furniture, corn hole and other games to play. They usually have a food truck there and you are welcome to bring in your own food or order delivery. Service is very good, all drink must be ordered at the bar, but they have a special section to order so you don't have to squeeze between those sitting in the bar stools. Only con of this place is during the summer it gets very hot since a majority of the place does not have AC, this will change soon since they bought the adjacent business to expand into a large taproom with AC. If you are in Boynton its worth checking out.
Jun 01, 2016
mtvolkens from Florida
3.89
/5
rDev
-5.6%
vibe: 4.75 | quality: 4 | service: 3.75 | selection: 3.5
Due South is definitely not trying to be anything their not. They are a brewery, and they intend to make good beer with no frills. Their brewery shows that. After finding your way to the back of a warehouse next to a paint shop, you find a very industrial area with some lights strewn up, and a crowd of merry people. All the brewing equipment and packaging equipment is right there in front of you because, "hey, we got nothing to hide". Definitely a comfortable, and great spot to stop for a brew, and they have great prices! The service is always pretty good, nothing to complain about nor be excited about, and I wish the selection was greater, but hey, they can only make so many beers as a smaller brewery. Great stuff here, definitely check it out.
Jul 31, 2015
SomethingClever from Ohio
4.5
/5
rDev
+9.2%
vibe: 4.5 | quality: 4.5 | service: 4.5 | selection: 4.5
Place is located in one of those industrial areas with large low corogated aluminum buildings that they rent out. Taproom and brewery are in the same big did area. There is an outside bar and seating area inside the warehouse and another smaller bar inside an air conditioned area. They had a great line up of their beers with quite a few offered on nitro or regular. Staff was very pleasant and knowledgeable about the product. Nice place and great beer. They did not serve food but there was a good truck right outside the entrance.
Dec 29, 2014
troygreer from Pennsylvania
2.88
/5
rDev
-30.1%
vibe: 2 | quality: 3 | service: 3 | selection: 3
This is your typical warehouse brewery with a taproom. The warehouse is drab and the seating seems more hastily assembled which doesn't help with the ambiance. It was stiflingly humid in the taproom, but they do have an air conditioned room which more resembles a mess hall so we stayed out in the tap room.
Ordered two flights (of 4) which were served to us in glasses similar to rocks glasses and the pours were all over the place in terms of amounts. But at the end of the day it is about what is in the glass not how it is served. I just wish they would have put more into the "tasting" experience. But $6 for 4 samples was a good value.
We were the only two at the bar for a lot of the time that we were there and the bartenders were less than engaging. Not offering up information about the beers we were sampling or general niceties. Part of the reason to visit a brewery is to engage those who work with the products every day. To learn more about what went into the beers or suggestions on what to sample. That part of the experience was completely absent.
I wouldn't really recommend stopping at Due South, as it doesn't offer a fun or engaging taproom experience. On top of it, the beer was just average.
Jul 13, 2014

Heatwave33 from Florida
4.01
/5
rDev
-2.7%
vibe: 4.25 | quality: 3.5 | service: 4.5 | selection: 4
Great atmosphere. It's a big empty warehouse with brew tanks, a bar, tables, cornhole, oversized jenga, and a little air conditioned room with tables and chairs. The beers aren't the best in my opinion but seemed to be getting better. Category 5 and Mexican standoff are definitely worth drinking.
Jun 08, 2014
jtluongo from Florida
4.63
/5
rDev
+12.4%
vibe: 4.5 | quality: 4.5 | service: 5 | selection: 5 | food: 3.25
Great Atmosphere. Lots of christmas lights and plastic chairs to give it an outdoors feel. The don't allow kids after a certain time which is a plus. Great beer. A little bit pricy. Also have guest beers on tap. I have not gotten a chance to do the tour but will eventually.
Jan 22, 2014
jp11801 from Florida
4.41
/5
rDev
+7%
vibe: 3.75 | quality: 4.5 | service: 4.5 | selection: 4.5
Update, I've been to a few bottle releases and the 2 year party and Wow Dues South is kicking ass! They have been consistently putting out great beer and have gotten very inventive! With beers like BA Mariana Trench, Calling All Cars, Mexican Standoff... this place is really taking off and because it has not hit the Beer Advocate radar locals can still enjoy the beers without too bad of a crowd.
Nice to have a local brewery but wish they would pick up their game a bit. Decent IPA (Cat 3/4) very drinkable but not top tier. The stouts are pretty decent but again not stellar.
I think the brewer aims for the middle of the road which is cool but as a beer geek I am left wanting. The colabs were awesome Desert Inn with CIgar City Rocked hope they tweak their regs to meet this quality standard. They have recently made some changes here that I think will really appeal to the beer enthusiast! They brought over a very well regarding brewer from a well know local brewery with a Ton of knowledge. The new beer club is great and an indication they are stepping up a big notch. I am very excited to see what the next few months bring.
Lots of fun here at the brewery with great food trucks, fun games and laid back people.
Apr 13, 2013

dimenhetfield from Florida
4.23
/5
rDev
+2.7%
vibe: 4 | quality: 4.25 | service: 4.5 | selection: 4 | food: 4.25
I make my way up to Due South every so often. It's a new place but it's got a lot of great beers on tap, plus they have food trucks every Friday. Not to mention free corn hole. Lot's of space and a really cool atmosphere. They also offer flights and growler fills. I'd definitely check it out if your in the area.
Feb 03, 2013
Ranman1239 from Florida
4.9
/5
rDev
+18.9%
vibe: 5 | quality: 5 | service: 5 | selection: 5 | food: 4
Due South is a gem. Great brews, ranging from light ales to imperial IPAs, with stouts and porters in-between. The atmosphere is optimal for social gatherings and the Due South crew are great, especially Mike J.! We in Boynton Beach are blessed to have this establishment in our midst.
Feb 02, 2013
SaCkErZ9 from South Carolina
4.34
/5
rDev
+5.3%
vibe: 4.5 | quality: 4 | service: 4.5 | selection: 4.5
This is a rather new brewery, only open four months. The tap room reminds me of some of the tap rooms back home in NC (like Wedge, and any other brewery in Asheville. This is the kind of set-up Iwould have if I owned a brewery. Large, very open space that co-mingles the customer withthe brewing equipment. There are plenty of tables and chairs for seating as well as tvs and music for entertainment. Cornhole was also set-up for those avid cornholers. Beer selection was quite diverse for a small brewery. IPA, stout, blonde, a vanilla beer, a citrus fruit beer, just about anything for anyone. I have a feeling I will be back here in the future. Growlers of 32oz and 128oz for sale (florida law prohibits anything in between). Prices were very reasonable. A great local brewery. They dont serve food but on Friday and Saturday nights and Sunday afternoons, they have food trucks. Check this place out!
Sep 28, 2012
Due South Brewing Co. in Boynton Beach, FL
Brewery rating:
3.8
out of
5
with
2123
ratings