Above the Rest Homebrewing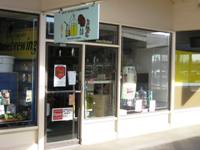 PLACE INFO
Type:
Homebrew Store
11945 SW Pacific Hwy
Ste 235
Tigard
,
Oregon
, 97223-6478
United States
(503) 968-2736 |
map
abovetheresthomebrewing.net
Notes:
No notes at this time.
Added by dolem98
Reviews: 6 | Ratings: 7

4.5
/5
rDev
+26.8%
This is only my second experience with a homebrew supply store. I bought ingredients on Friday to brew a black IPA from a recipe the worker helped develop (don't recall his name). I had only brewed one other beer from a kit before and thought I wanted a kit again. I was pleased to gain the confidence to try a recipe and just buy ingredients. This was positive. I may have been a bit gullible in that the yeast we bought was a few days past its best before date of 10/18/2010 after noting this and receiving an explanation that may have been dubious. That is, the fermentation of this brew we did last night seems a bit slow. If things turn out okay, I will be happy. But if I have to get additional yeast, I will be displeased. I plan to edit this review later, either way. Prices seemed reasonable. Paid $41 to brew 5 gallons of a black IPA that should be about 6.2% ABV. Hop selection did seem a bit limited.
Note added 10-30-2010: No worries on the yeast. Have had a fermentation frenzy going on. Very active. Think this is going to be a very good brew.
Thanks Above the Rest for the confidence to venture forth. From reading various sources subsequent to my store visit, I believe I was given very good advice compared to what I described as my beer preferences.
As Arnold said, "I'll be back."
1,303 characters
4.15
/5
rDev
+16.9%
Not the cheapest around, but still cheaper than FHS. Sharon will talk your ear off if given the chance too.
Good selection of hops and grains, though their hop selection could be improved but if you have time you can just ask them to bring some in for you and they can relatively quickly.
I haven't had an issue with any of the ingredients I have used from Above the Rest either.
Overall I like going to Above the Rest more than FHS since if I do have a question, the don't make me feel like an idiot for asking it. The guys at FHS tend to give you the "dear Jesus, not this question again" look before answering. Sharon and Aaron LOVE answering your question and then filling in the rest of your 2 1/2 hour visit with stories!
732 characters
3.15
/5
rDev
-11.3%
If you live in the Tigard/Sherwood/Tualatin area you have probably been to Above the Rest. Sharon is a really nice lady and is passionate about her work. You may get your ear bent somewhat though. They have a good supply of beer making equipment and supplies.
They are in a tiny location so it is really cramped especially if there happens to be more than 4-5 customers. It is not a bad place to pick something up and it is where I got my kit but I prefer a couple other joints around town.
The quality of what you get seems to be good. Most of the wares are the same as the other stores.
591 characters
3.7
/5
rDev
+4.2%
This place is way cheaper than FH Steinbart on almost everything. Extracts, hops, yeast, you name it, it is at least 10% off. Maybe there is a small quality difference at FH, but if FH is moving more product that should mean FH also has lower prices. At FH I have had people over charge me and be very curt.
The owner at above the rest is a nice lady and very helpful. The store is in the back of a shopping center in Tigard near pacific hwy and hall blvd.
I have been here on and off every month for the past year. The store carries a lot of wine making supplies and ingredients as well.
One thing, watch out for expired yeast.
PROST!
640 characters

3.15
/5
rDev
-11.3%
Sometimes the service here is too helpful, and ends up taking longer than it should. I usually come during lunch breaks, so I'm pressed for time. I like this place because its close, and I have easy access to yeast when I need it. Like Elemental said, the whole hops were packaged in clear plastic which is quite the turn-off. The pellets are fine though, and there's a nice selection of yeasts, domestic and import grains, and just about everything you'd need.
addendum: lately things seem way overpriced. If you're on a budget, there are other places to find them.
569 characters
2.65
/5
rDev
-25.4%
I was not to impressed with this place. Its a HB shop slash video rental store. The prices on ingredients are roughly the same as any other shop but I refuse to buy hops from them because they don't put them in UV protective bags (thus their hops are brownish in color). I also wouldn't suggest buying equipment from them. The owner buys them from another shop in town and therefore charges more than other places. If you need someplace close by to pick up a couple things that you ran out of, its not a bad place to go. But if you are a beginner looking for advice or looking to buy equipment, go somewhere else.
613 characters
Above the Rest Homebrewing in Tigard, OR
3.55
out of
5
based on
7
ratings.