Tap and Handle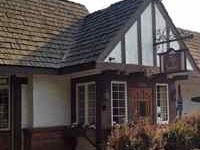 PLACE INFO
Type:
Bar, Eatery
307 S College Ave
Fort Collins
,
Colorado
, 80524-2801
United States
(970) 484-1116 |
map
Notes:
No notes at this time.
Added by Grundlepaste on 03-05-2012
Reviews: 11 | Ratings: 31

5
/5
rDev
+18.2%
vibe: 5 | quality: 5 | service: 5 | selection: 5 | food: 5
This is definitely my favorite bar ever.
V- Great home-like vibe with lots of wood and overall cozy feel.
Q- These guys literally have the best selection of beer in Fort Collins (and probably anywhere really). They always keep sure things on like Melvin Hubert and Zwei Pilsner, but also have a never-ending stream of rare, one-off, and vintage beers that you don't see at other beer bars. They seem to get all the goodies in all the styles too- hoppy, malty, crisp/light, sour/funky, etc. With 74 taps, they have something for everyone.... don't get me started on their insane bottle list!
Service- great... really nice, knowledgeable folks in every part of the operation
Selection- I kind of went through this with the 'Quality' section. 74 taps, endless bottles. Tons of variety in every aspect of beer (including some ciders/meads)
F- Big fan of the food here... definitely not a fine dining experience, but this is a bar after all. Can't get enough of the chicken fingers- hand battered and not greasy at all. Lots of other great comfort food-type options here as well as salads, burgers, and delicious appetizers.
I'm a fan.
1,138 characters

4.5
/5
rDev
+6.4%
I loved this place. It was my first place I visited in Ft. Collins and I truly enjoyed it. Great beer, cool staff, good food.
If I ever get back to Ft Collins it will be my first place to visit.
197 characters

4
/5
rDev
-5.4%
I've only been to Tap an Handle a few times. The last time I was there was the Odell tap takeover. Great idea. 56 beers from Odells, so the selection was fantastic. Service was good, much better than in previous visits. I love the bar. Very unique and a great look. The overall feel of the place is average. It kinda gives a college bar vibe. But, I have to admit, that they always have a good selection of beers. Haven't connected with the bartenders as I have with the other places in town. Good place I would recommend a try to decide for yourself.
551 characters
3.75
/5
rDev
-11.3%
Food could use a little improvement. Everything is a bit greasy and not well seasoned. The beer selection is pretty good but the amount of different breweries is often lacking. If your heading this way don't be in a hurry! The service is laid back and slow. If you're looking for a place to find some good beers and chill out for a bit, this is the spot for you.
362 characters

4.5
/5
rDev
+6.4%
vibe: 5 | quality: 4.5 | service: 4.5 | selection: 4.5 | food: 4
Tap and Handle is the most enjoyable place in Fort Collins for my money. It's less pretentious than the Mayor of Old Town while still having an excellent rotating selection of beers. The food is very good without being either too gourmet or predictable. I just love how it feels like a regular old local hang that just happens to have world class beer selections. Plus, happy hour is every day and all day on Sunday!
416 characters
4.6
/5
rDev
+8.7%
vibe: 4.5 | quality: 4.75 | service: 4 | selection: 5 | food: 4.75
What a perfect neighborhood beer bar! They have arcade, games, great chicken fingers, and an extensive beer list! There are tons of bars to choose from in Fort Collins but if you're looking for a quiet place to chill after work, you've found it. Bartenders are super friendly and knowledgable.
293 characters
4.88
/5
rDev
+15.4%
vibe: 4 | quality: 5 | service: 5 | selection: 5 | food: 4.75
Tap and Handle is THE place to go for any beer geek. They have so many amazing beers, and a very knowledgable staff who are more than happy to help you pick a beer if you don't quite know what you're in the mood for. They have an awesome arcade area and a beautiful beer garden, which only adds to the awesome beer selection. The food is also PHENOMENAL, and they have a great lunch special that includes a beer!! This place is definitely one of Ft Collins' little secrets. Go there! You will not be disappointed!
513 characters

4.58
/5
rDev
+8.3%
vibe: 4.75 | quality: 5 | service: 4 | selection: 5 | food: 3.5
This is a cool little, laid back spot. Been there a few times and always enjoy my visits. A nice, healthy beer selection to chose from, the quality certainly matches the quantity here. Service is solid and I have been pleased with them every time I have been here. Its kinda pricey but thats par for the course with a craft bar, no different than Falling Rock, The Mayor, etc., so for that I put down reasonable.The food here is alright, decent enough that I will grab something if the need is there. My main issue with this place is the lack of a TV. I dig the atmosphere here, its laid back and casual and pretty much what I like in a bar. However, I need a TV. I know they intentionally don't have one but for those like me who at times will hit a bar up solo, the presence of a TV can be a deciding factor for where I go. For those times when you don't sit next to folks you can chat with, the presence of a TV with some sports on to then turn your attention to is a nice fallback. Also, I wish these guys would go digital and let all us at home have a general idea with what they got on tap. Knowing that kind of stuff often helps me decide where to go and 9 out of 10 times I will end up hitting a taproom or The Mayor instead of this spot because I know what to expect from these other spots. Other than that, though, great spot.
1,336 characters

3.78
/5
rDev
-10.6%
vibe: 3 | quality: 4 | service: 3 | selection: 4.5 | food: 4
I want to like this place. Actually, I do like this place, but I'm not in love with it. I like the dark, quiet vibe, but it needs more beer signage and neon to make it feel more like a beer bar. Aside from that, tap selection is great, a nice, broad spectrum with a well-layed out menu. Beer is still on the pricey end of things, although since they opened, beer prices have only improved. Pull back pricing .50/pint to 1/pint depending on the beer, and I think they'd see better business. Food ranges from ok to great, and is extremely reasonable in price. Some servers in this place are awesome, (mostly the bartenders) but the wait staff usually leaves a lot to be desired. The whole credit card up front thing is weird too, at least when I'm there, (read: not late at night) since oftentimes I'm the only person in there. Overall, it's a great place, I'll keep drinking here, but it certainly wouldn't hurt them to take another look at some of their policies and servers.
989 characters

3.73
/5
rDev
-11.8%
vibe: 4.5 | quality: 3 | service: 3.5 | selection: 4 | food: 5
Overall a good feel! I like this place, a nice owner and nice employee's all around one of the better beer bars in ft.collins.
Great atmosphere and a very clean facility.
I enjoy coming here from time to time, and it is always a warm welcome.
They also have a game area, quite area as well as a well maintained beer garden!
There selection ranges from sour's to you name it and a decently knowledgeable staff (Not everybody will know everything about every single beer) But a good general idea.
They have great pub style food as well but pricing can be a bit expensive with the cheapest pint being at $4.50.
All around not a bad place but ft.collins has many other options as well.
689 characters
3.08
/5
rDev
-27.2%
vibe: 2 | quality: 1.5 | service: 4 | selection: 4.5
The Tap and Handle is a former travel agency converted to a bar. The conversion was clearly done on the cheap. The atmosphere is dark and a little musty. There is an outdoor seating area with wooden picnic tables. The beer selection is pretty good with around 75 beers on tap. A friendly server informed us that a taste of any beer is $1. For $1 you get a half shot glass taste of their beers. We ordered a Dogfish Head 60 minute IPA and an Odell IPA. Both were poured short with a BIG head. Neither tasted remotely like the beers that we ordered. Both were essentially devoid of any hop aroma and both had a similarly unpleasant aftertaste. It tasted like VERY old beer. We politely advised the server that something was amiss and were referred to the manager who informed us that we were just unfamiliar with the way our beers should taste and she assured us that nothing was wrong with our beers. She made no offer to refund our money or to replace our beers with another selection. Needless to say, we will never return to the Tap and Handle.
1,046 characters
Tap and Handle in Fort Collins, CO
4.23
out of
5
based on
31
ratings.