Curiosity Thirty Seven

Tree House Brewing Company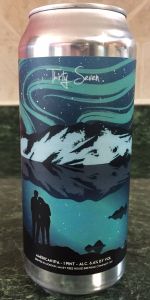 Write a Review
Beer Geek Stats:
| Print Shelf Talker
Style:

ABV:

6.6%

Score:

95

Avg:

4.37

| pDev:

6.86%

Reviews:

15

Ratings:

From:

Avail:

Retired (no longer brewed)

Wants

Gots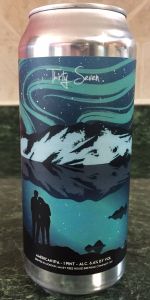 Notes:
JerzDevl2000 from New Jersey
3.75
/5
rDev
-14.2%
look: 3.75 | smell: 3.75 | taste: 3.75 | feel: 3.75 | overall: 3.75
Traded for this a while ago and yes, I know that this beer is old! It wasn't difficult to enjoy this and it went down relatively easily, even for a beer from Tree House. Not a pure juice bomb but it had enough of it in it to feel like more familiar brews from these guys, as there were other notes that made it stand out from their more well-known and famous offerings...
Not a bad pour to this as the liquid was dark, murky, and a light orange with plenty of head to top it off. A good amount of lacing was left behind as the majority of it was near the top of my pint glass with a few scattered rings below that. Some tangerine, floral notes, potpourri, and tropical fruit in the nose as the taste was quite exotic, with all of those being turned up a few notches on the palate. A mild dankness and lighter fruits came in near the end as the malt was bready and carbonation on the lighter side, but the I never fully warmed up to the taste of this as this appeared to be quite basic and unmemorable.
Not a lot of booze in here as this went down easily and almost mindlessly. Dated 11/5/55 with "BACK TO" above it and "THE PRESENT" below it, I didn't get what the "Back to the Future" reference was about and wished that this had a more useful date on it! Regardless, there was little sediment on the bottom of my pint glass and little to take away from this beer, except that I had an interest in the other iterations of the Curiosity series!
Feb 13, 2019
Boto from Connecticut
4.24
/5
rDev
-3%
look: 4 | smell: 4.25 | taste: 4.25 | feel: 4.25 | overall: 4.25
16oz can: this one pours a murky, dark golden color. There was a thin white head and about no lacing. Good nose. Citrus, tropical, resinous pine. The taste is very good. Resinous pine, citrus some of the juiciness but not so much. Very Good!
Aug 07, 2017
Alieniloquium from Florida
3.78
/5
rDev
-13.5%
look: 4 | smell: 3.5 | taste: 3.75 | feel: 4 | overall: 4
16 oz. can. Hazy orange. Smells of citrus, garlic, and sweet pale malt. Tastes of garlic, grapefruit, orange, sweet pale malt, and a sharp resin back end. Medium body. Nice.
Jul 25, 2017
SenatorSpaceman from Connecticut
2.87
/5
rDev
-34.3%
look: 4.5 | smell: 2.5 | taste: 2.5 | feel: 4.5 | overall: 2.75
This one pours a hazy and completely opaque deep orange. The big cream colored head had plenty of retention and left a ton of filmy lacing.
The nose is very herbal with some vegetal notes. Nothing like any other Tree House beer, and I'm honestly not a big fan.
The taste opens up like a mouthful of potpourri. There is just a little tease of some peach and melon notes before a big dirt and pine finish.
Mouthfeel is huge and creamy but it's not enough to save this beer. I'm honestly not a fan. It's kind of shocking when TH makes an IPA that I don't enjoy, but such is life.
Jul 19, 2017

ThrewRedButter from Massachusetts
4.12
/5
rDev
-5.7%
look: 4.75 | smell: 4 | taste: 4 | feel: 4.25 | overall: 4.25
L - Murky orange with a finger of fluffy, white head
S - stone fruits, bready malts, wet hops, malts
T - Grapefruit and bitterness. Hop resins and oils. A transition to strawberry, peaches, and even some plum. Bitter finish with acidic grapefruit bite.
F - Calm. Noticeably dry. Easy to drink
O - Solid effort. Not a typical juice nuke, but still good.
Jul 18, 2017
Futbolmanby from Michigan
4.19
/5
rDev
-4.1%
look: 4.25 | smell: 4 | taste: 4.25 | feel: 4.25 | overall: 4.25
Look: orangish yellow, 1 inch head semi creamy
Smell: mango, citrus with some papaya... not as strong as youd hope
Taste: combination or mango, citrus and pine... The pine and resin come across a lot more than most tree house beers.
Feel: medium mouth and carbonation, long lasting taste and a semi dry finish.
Jul 10, 2017

Sabtos from Ohio
4.29
/5
rDev
-1.8%
look: 4.5 | smell: 4.25 | taste: 4.25 | feel: 4 | overall: 4.5
Opaque tan yellow-orange with a large lumpy foam leaving tons of fuzzy clumps of lace accumulating to a thick plateau around the edge. The head has 9 lives.
Smell is papaya, pear, mango, spicy eucalyptus, and cologne, with a light, bready finish.
Taste is nice, complex spicy eucalyptus pine with bubblegum, mango and papaya. It's kind of like they're trying to dial in one of their other flagships, like Haze, or even Doppelganger.
Tangy with a medium light body and a dry finish.
Jul 06, 2017

digboy from New Hampshire
4.02
/5
rDev
-8%
look: 4.25 | smell: 4 | taste: 4 | feel: 4 | overall: 4
16 oz can two weeks old after purchase at the brewery. Split it with a beer buddy.
Pours a vibrant cloudy orange-yellow color with a one-finger off-white creamy head.
Aroma is strong of citrus and "wet hops" - what I call the smell of hops when in a brewery, which is pungent and maybe even a little "hot".
The taste is just not tropical to me despite what they say. I get a strong blend of grapefruit and nectarine with *maybe* a touch of melon in the background. Maltiness is low but not too sweet. There is a bitterness that cuts through and lingers through to the end, which is a bold take on the NEIPA juice bomb that can often shy away from bitterness.
Feel is smooth and creamy as you would expect, but in the end I find it a bit ascerbic and not as juicy as the look would have you think.
This is my first try of a Tree House beer (a friend was driving through and picked some up - this was the only thing left to buy). Honestly I was expecting more based on the stellar reputation. It is certainly a good beer and I would choose it over many many others (I actually rather enjoy the grapefruit/nectarine hop combo). But as a juice bomb candidate and a submission in the NEIPA category I would not put it on a pedestal. I look forward to trying some more from there because I assume there are far better beers from TH.
Jul 05, 2017
yesterdayfaraway from Missouri
4.44
/5
rDev
+1.6%
look: 4.75 | smell: 4.5 | taste: 4.25 | feel: 4.75 | overall: 4.5
L: more of the same typical pastel orange hazy with a finger of off white head. Yum
S: citrus...oranges and pineapples. But not a huge aroma
T: slight citrus, I beg for more if this awesome flavor. I wish it was more intense.
F: creamy, smooth and a sweet refreshing finish. Not dry nor bitter.
Jun 30, 2017
JLK7299 from North Carolina
4.5
/5
rDev
+3%
look: 4.5 | smell: 4.5 | taste: 4.5 | feel: 4.5 | overall: 4.5
Saw someone call this Haze Lite (lol) and it's actually a really spot on description. Poured out of a growler into a tulip. Not a great smell but good. Goes down easy. Gotta love TH!
Jun 23, 2017

ScaryEd from New Hampshire
4.26
/5
rDev
-2.5%
look: 4.75 | smell: 4.25 | taste: 4.25 | feel: 4 | overall: 4.25
Poured from a 750 ml growler filled at the brewery.
Pours the typical opaque golden orange color with 2 fingers of effervescent white head. The head has moderate retention, leaving a fair bit of lace as it settles into a creamy film.
The aroma is grapefruit and papaya up front, with some orange rind and peaches not far behind. Finishes with a subtle cracker malt.
The flavor brings notes of peaches and grapefruit, followed by an atomic wave of cantoulope and honeydew melon. Finishes with a nice, bready note.
The feel is medium-light bodied with pretty good carbonation. Fluffy, creamy, and smooth. A tad thin by TH standards but otherwise great.
Overall, another great Tree House offering. To be honest, I'm not noticing a ton of differences between this and C36. They both have very similar profiles, and both seem very much like a lighter version of Haze. This one is Haze Lite with extra melon, I guess. I would love to know what hops were used.
Jun 23, 2017
StoutElk_92 from Massachusetts
4.77
/5
rDev
+9.2%
look: 5 | smell: 4.75 | taste: 4.75 | feel: 4.75 | overall: 4.75
16 oz. can
Pours cloudy hazy opaque amber orange with a creamy white foam head. Smells like peach, apricot, mango, grapefruit, papaya, melon, cantaloupe, orange citrus, grape, some toasty bready wheaty malt, with dank floral resinous earthy herbal grassy pine. Tastes like peach, apricot, mango, grapefruit, papaya, melon, cantaloupe, orange citrus, grape, toasty bready wheaty malt, with dank floral resinous earthy herbal grassy pine. Feels medium bodied, soft, creamy and smooth with low carbonation. Overall a really nice IPA.
Jun 22, 2017
QuantumSOS from Connecticut
4.65
/5
rDev
+6.4%
look: 4.5 | smell: 4.5 | taste: 4.75 | feel: 4.5 | overall: 4.75
Love this beer. I am doing a blind tasting of this with all of the regular release TH offerings later this week. This reminds me of AE mixed with D, but the blind tasting should help distinguish.
Jun 19, 2017
familyguy2010 from Massachusetts
4.37
/5
rDev 0%
look: 4.5 | smell: 4.25 | taste: 4.25 | feel: 4.75 | overall: 4.5
Poured a can into a standard pint glass - I didn't have anything more fancy nearby and was eager to get to it.
L - opaque orange glass of caramel w/1-inch head and mottled laciness.
S- pungent fruitiness peach or mango.
T - citrusy fruit bitter and sweet with a creaminess that immediately washes over. Also a woodiness.
F - It's a smooth creamy carbonation bite that subsides and evens out quickly, perhaps too quickly.
O - It's hard to be too judgemental as it is my first TH beer and I suspect this is a mere shadow of their better and harder to get beers in cans. I think it is very good and would drink it again. In fact I will as I have 5 more cans. Or trade.
Jun 18, 2017

agreenman19 from Connecticut
4.49
/5
rDev
+2.7%
look: 4.25 | smell: 4.5 | taste: 4.5 | feel: 4.5 | overall: 4.5
L - label is In Perpetuity-esque. Love this color combo. Pours a dark, faint orange. Lotsa course bubbles in this head. Kinda yellowy.
S - dank and pungent. Spicy grapefruit peel and a bit of crackers. Peach orange hybrid sweetness.
T - oh boy, lots of bright peach and... what's that? Honeydew? The taste is dramatically different from the nose. I was expecting a danker, grassier, sticky, candied flavor, but got a gentle yet focused melon onslaught. Once we hit the peak, some tangy, bready rind pokes through. Quite the two-faced beer. Getting some Japanese gummy candy. Sweet. Vanilla peach creamsicle. Decadent. The more it warms, I get some white grape, but it's faint. Slightly grainy finish.
F - thinner and it would be refreshing if it wasn't so tangy and bitter. It's sugary without being cloying. A couple weeks on this can did the feel wonders. Ultra velvety.
O - some people call this a DDH In Perp. Yeah right. It shares maybe the peach punch, but that's it. Maybe a baby In Perp without the Nelson. So basically a different beer. Lots of sweet fruity candiness balanced by bitter, dry, grittiness. Good beer.
Jun 17, 2017
Curiosity Thirty Seven from Tree House Brewing Company
Beer rating:
95
out of
100
with
97
ratings