Curiosity Eighty Seven

Tree House Brewing Company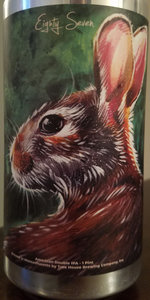 Rate It
Beer Geek Stats
| Print Shelf Talker
Style:

ABV:

8%

Score:

94

Avg:

4.39

| pDev:

6.15%

Reviews:

10

Ratings:

From:

Avail:

Retired (no longer brewed)

Wants

Gots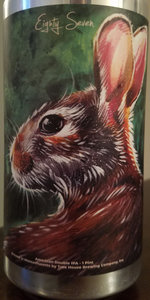 Notes: Curiosity Eighty Seven draws upon the knowledge gained when crafting Curiosity Eighty and builds on it further with a blend of carefully sourced Southern Hemisphere hops. Featuring all the heavy fruit-centric characteristics of Curiosity Eighty with a more heightened hop complexity, Curiosity Eighty Seven features powerful notes of guava nectar, fruit stripe gum, moist citrus, and under ripe pineapple. A thirst quenching bitterness finishes things off and primes your palate for the next sip. We go to great lengths here at Tree House to achieve elegant, flavor-saturated beer that drinks easily and carries a soft mouthfeel -- Curiosity Eighty Seven is a superlative example of this. Enjoy!

VoodooBear from Puerto Rico
4.33
/5
rDev
-1.4%
look: 4.5 | smell: 4.5 | taste: 4.25 | feel: 4.25 | overall: 4.25
Presentation: 16 oz. can with the canning date printed on the bottom. Served in a Teku glass.
Appearance: The thick, rocky, three finger head stays around for a long time and leaves behind a robust foam layer that stays until the end and a lot of lacing that covers the entire glass in big patches. It's a murky, pale straw color.
Smell: An incredible mix of hoppy aromas just jump out of the glass right away. There's guava, orange peel, grapefruit, pineapple and lemon zest. Those are complimented by soft, fresh, grassy notes that show up in the background. The best aspect of this beer without question.
Taste: It's an slightly acidic, fruity taste of pineapple, orange and grapefruit with no perceptible bitterness up front. It has a long finish though, so after a while a soft, oily, hop resin bitterness that's barely there shows up and gives the taste profile some character and complexity.
Mouthfeel: It's rich and creamy with a medium body and low carbonation. A hint of chalky roughness shows up as it goes down and when swished around the mouth. It's not jarring or uncomfortable though.
Overall: A fantastic beer with a beautiful aroma and a very well balanced and interesting flavor profile. Tree House just keeps cranking out one quality offering after another.
May 16, 2020
Alieniloquium from Florida
3.43
/5
rDev
-21.9%
look: 4 | smell: 3.5 | taste: 3.5 | feel: 3 | overall: 3.25
16 oz. can. Murky orange. Smells of bright citrus zest, earthy spicy hops, white pepper. Tastes of earthy hops too. A little lemon and a touch of tropical fruits. But then earthy and spicy hops. Sweet pale malts. Back end is earthy again. Medium heavy. It's an odd DIPA. I give it credit for being different, but not my favorite.
Feb 08, 2020

agreenman19 from Connecticut
4.71
/5
rDev
+7.3%
look: 4.5 | smell: 4.75 | taste: 4.75 | feel: 4.5 | overall: 4.75
L - pours a creamy-looking sunset orange with reddish mango juice. Sticky lacing that just doesn't quit.
S - crisp, toasted orange peel and mango creamsicle. Hint of vanilla and robust oniony zestiness loaded with sweet, humid, tropical fruitiness. Full and fulfilling.
T - sweet, sugary peach syrup. We've got melons here as well, along with orange vanilla creamsicle and an interestingly peppery electricity. Bright and vast in flavor, there's also some pineapple zestiness and pithy dryness. Maybe some grape maturity and loads of guava. Warming orange peel bitterness. Finishes sticky and saturating with a hint of chalkiness.
F - mealy and felty. Chewy and full. Starts with minimal carbonation, but slowly ramps up in peppery twanginess. Feels loaded with hops, as evidenced by the aforementioned chalkiness.
O - one of the better Curiosities of late. Features an almost cloying saturation with just enough hop acidity and earthiness to keep things in check. Not exactly bitter, but not a complete juice bomb either. Great balance.
Jan 26, 2020

jzeilinger from Pennsylvania
4.31
/5
rDev
-1.8%
look: 4.25 | smell: 4.5 | taste: 4.25 | feel: 4.25 | overall: 4.25
Many thanks to Sawdog505 for this can!
A - Opaque dark golden tan color with a frothy thick bright ring of lacing sitting on top.
S - Aroma is loaded with juicy tropical fruit: pineapple, mango, guava.
T - Vibrant, juicy pineapple, guava, spicy pineapple rind, and a lingering juicy spicy pineapple rind. Finishes on the juicy and fruity side with mice lingering tropical sweetness on the palate with just a touch of citrus bitterness.
M - Thick, chewy, and pillowy soft texture throughout with tiny prickly carbonation underneath. The ABV is well hidden - no alcohol effervescence and no warming on the way down.
O - Dangerously drinkable and very well done, I expect nothing less from Tree House.
Jan 26, 2020

Bshaw22 from Wisconsin
4.22
/5
rDev
-3.9%
look: 4.25 | smell: 4 | taste: 4.25 | feel: 4.5 | overall: 4.25
Pours hazy orange with a 1 finger white head. Classic tree house density.
Smell is of classic TH yeast. Mango, cantaloupe, peaches. Sweet malt.
Flavor is burst of flavors of the aforementioned smells. Finished smooth with very little dryness. This reminds me a lot of Haze.
Good beer
Jan 20, 2020
SawDog505 from New Hampshire
4.79
/5
rDev
+9.1%
look: 4.75 | smell: 4.5 | taste: 5 | feel: 4.75 | overall: 4.75
Poured into a 13 oz Lost Abbey glass canned on 1/03/20. Pours a very hazy dark yellow with a 3 finger sticky white head that leaves a thin wall of lace with excellent retention. 4.75
Smell cantaloupe, blueberry, tangerine, guava, and apricot. 4.5
Taste follows I love when blueberry comes out in a DIPA, very rare but this one has it for me. Melon, tangerine, guava, blueberry, and apricot, bigger and bolder than the nose. 5
Mouthfeel is bigger than medium, soft carbonation, a little sticky, and at 8% goes down way too easy. 4.75
Overall as tasty as it gets. The nose is excellent but a little muddled compared to the taste. Really just another awesome NEDIPA from possibly the best in the business. 4.75
Jan 20, 2020

scotorum from Massachusetts
4.46
/5
rDev
+1.6%
look: 4.75 | smell: 4.25 | taste: 4.5 | feel: 4.5 | overall: 4.5
Acquired at the brewery yesterday. Canned 1/3/20. Another fine can art closeup of a rabbit. Poured from the 16 oz. can into a Tree House stemmed tulip.
a; Opaque greenish orange with an inch thick white head which receded to thick surface foam and dense lacing.
s; Mild tropical fruit.
t: Follows the nose with more intensity and a moderate hop bite. Dry finish.
m: Solid medium, very good body and considerable carbonation tingle.
o: An excellent "southern hemisphere hop" NEIPA, plenty of substance and tropical flavor.
Jan 17, 2020
tigg924 from Massachusetts
4.13
/5
rDev
-5.9%
look: 4.5 | smell: 4.5 | taste: 3.75 | feel: 4.25 | overall: 4.25
Pours hazy, orange-gold in color with 1/4 inch head. Taste is tangerine and peach. Slightly bitter, juicy, medium-heavy bodied, moderate carbonation. Middle of the road for Tree House but very good by most breweries standards. Nothing to rush out for, but solid.
Jan 14, 2020
rudzud from Massachusetts
4.5
/5
rDev
+2.5%
look: 4.5 | smell: 4.5 | taste: 4.5 | feel: 4.5 | overall: 4.5
Shared with JLindros. Enjoyed at Red Pepper.
A - Poured into a wine glass a nice hazy golden hue with a fat white head that fades to leave light lacing and a thick blanket.
S - Big aromas of bright citrus peel, great fruity tropical notes, good bright citrus without being dank.
T - Taste is similar to the nose with nice bright citrus and tropical mango, almost mango sorbet like. Creamy citrus, really nice bright finish as well.
M - Mouthfeel is lightly carbonated, creamy fluffy, alcohol hidden well.
O - Overall this was a very solid dipa, creamy, great citrus peel and tropical notes. Really enjoyable!
Serving Type: can
Jan 11, 2020
jlindros from Massachusetts
4.5
/5
rDev
+2.5%
look: 4.5 | smell: 4.5 | taste: 4.5 | feel: 4.5 | overall: 4.5
Thanks to rudzud
Pours a medium fluffy foamy head with med retention, great lacing, hazy cloudy medium orange colour
Nose big citrus, tons of orange juice, orange cream, mild tropical mango and passion fruit, a bit pithy and some doughy creamy wheat
Taste more loads of citrus, and mango, it's swear this is big citra hops, orange cream, mango sorbet, little pineapple, passion fruit, generic tropical, tropical sorbet, tangerine, light bitterness, drier finish, low alcohol
Mouth is med to fuller bod, creamy rich soft juicy, medium to a little higher carb, no alcohol burn
Overall this was quite nice, something new but still delicious from tree house, glad to see it
Jan 11, 2020
Curiosity Eighty Seven from Tree House Brewing Company
Beer rating:
94
out of
100
with
48
ratings