Village Vintner Winery & Brewery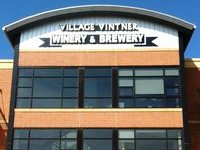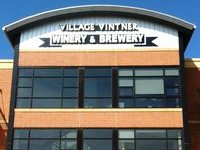 Brewery, Bar, Eatery
2380 Esplanade Dr
Algonquin
,
Illinois
, 60102-5449
United States
(847) 658-4900 |
map
thevillagevintner.com
Notes: Restaurant Hours:
Sunday: 11am - 11pm
Monday: 11am - 11pm
Tuesday: 11am - 11pm
Wednesday: 11am - 11pm
Thursday: 11am - 11pm
Friday: 11am - Midnight
Saturday: 11am - Midnight
Reviews by rossracing:

rossracing from Illinois
3.29
/5
rDev
-8.4%
vibe: 3.25 | quality: 4 | service: 1.5 | selection: 3.75 | food: 4.5
Aug 04, 2015
More User Reviews:


adamranders from Wisconsin
3.5
/5
rDev
-2.5%
vibe: 3.5 | quality: 3.5 | service: 3.25 | selection: 3.75 | food: 3.5
Oct 27, 2015

DraftDaddy from Illinois
4.44
/5
rDev
+23.7%
vibe: 4.25 | quality: 4.5 | service: 4.5 | selection: 4.25 | food: 4.75
Mar 12, 2015
Gamesonly180
4.28
/5
rDev
+19.2%
vibe: 4.75 | quality: 5 | service: 5 | selection: 2.5 | food: 4.25
Excellent food with winery and brewery on site. Great selections and variety
Mar 08, 2015


stouts4me from Illinois
2.75
/5
rDev
-23.4%
Not really someplace to tick off your list, it will not be a tragedy to miss it. Haven't seen anything great coming out of there, beer seems to take backseat to the wine bus.
Aug 24, 2014

stupid_outfit from Illinois
3.41
/5
rDev
-5%
vibe: 3.5 | quality: 3 | service: 4.25 | selection: 3 | food: 3.5
Their own brews are decent, nothing overly original or "must have", but good for sure. If there's something you enjoy they offer growlers to take home. They have a selection of other beers that isn't huge but a good mix of things that aren't macrobrews. Food is pretty solid; I enjoy most things on their menu. The Western Mac 'n' Cheese is an absolute MUST!
Atmosphere is pretty suburban-lots of families so if that's not your vibe you'll want to try later in the evening. Service is usually very good: friendly, attentive, quick. They do a good job of staffing so that's rarely an issue.
If I'm allowed to talk about their wine, their wines are pretty good! I enjoy all their reds I'm a sucker for the Big Bella Chardonnay when I'm in the mood for a white. If you like sweet wines they have a big selection and they are definitely...sweet. Go in the back and you can get a tasting for $7 (I think). It's A LOT of wine so a great value.
May 07, 2014

emerge077 from Illinois
3.5
/5
rDev
-2.5%
vibe: 3.25 | quality: 3.25 | service: 4 | selection: 3.5 | food: 3.25
Stopped by here finally, and it actually wasn't too bad beer wise. The location was a little questionable, in a quiet office/retail park in a 3-4 story building in view of remnant cornfields rapidly disappearing from this fringe exurb.
There was a hostess stand, and a U-shaped island bar in the center of the room. Down the back hall there were fermenters visible through large glass windows. It felt like a scaled down version of Lucky Monk or a poor-man's Coopers Hawk. Lots of flatscreens around the bar, some faux brick and windows to the outside in the dining area. The bar itself had a nice black granite top and a rail for your tired dogs.
Service was quick and friendly, sort of TGI Fridays but more than adequate. As we were leaving I mentioned the DIPA was a standout, and the bartender recommended the black rye IPA on the next visit.
Had a few samplers as time allowed, and left with a bomber of the Hoprocket IPA (DIPA). Edit: It wound up being less fresh than the draft unfortunately. All drafts were of solid quality: Dunkelweizen, Scotttish Ale, Cocoanilla, and Hoprocket. Skipped the pilsner and vanilla cream ale as potential clunkers. Would return to check out future seasonals, but I'm not sure if they brew much beyond their standard lineup.
Food menu included some wood fired pizzas, and the brick oven was visible from the bar area. The pretzels were of the frozen Sysco truck variety, mustard was decent I guess.
Mar 03, 2014

TMoney2591 from Illinois
3.25
/5
rDev
-9.5%
vibe: 3.5 | quality: 2.5 | service: 3.5 | selection: 3.5 | food: 4
Finally stopped in here for some lunch and to test the place out. It's on the newer end of the strip mall on Randall that includes Binny's and all sorts of other stores in the middle of a friggin' corn field. As the name suggests, they not only brew their own beer, but they also make their own wine, and the barrels are on full display. Walking in, the main area seems sorta small, sorta sparse, with some table seating to the right, the bar in the middle, what looks like a large clay-ish oven to the bar's left, and the brewing and vintning apparatus off to the far left. The decor is a comfortable combination of adult contemporary and uber-modern. Though the place was nearly empty this afternoon, I bellied up to the bar as is my wont. I ordered up a flight to see what everything is all about. Six house beers were on, along with four or so guest taps. You can order the house beers in three sizes: 4oz, 8oz, and 16oz. The range is alright, though the quality isn't quite there yet: It might be the house yeast or something, but everything seems overly thin and light, there's a general taste of toasted oats, and nothing really comes close to standing out (though the DIPA ain't too bad). The bartender was very amiable, though her knowledge of the beers' physical properties (beyond what she thought of their tastes) wasn't overly impressive. Since port's my thing, I gave their ruby port a taste, and it turned out fairly nicely, boding well for the other wines (I guess). The food is pretty damn good (I got the Santa Fe wrap with some tasty-ass rice pilaf). Prices are what you'd expect at pretty much any suburban brewpub. Overall, I'd say this is a nice place to grab a bite and some brews, but it's nowhere near a destination brewpub, even for the area. Until I hear about an uptick in quality, I don't plan on returning any time soon.
Nov 10, 2012
Village Vintner Winery & Brewery in Algonquin, IL
Brewery rating:
3.77
out of
5
with
51
ratings