J.T. Whitney's Pub & Brewery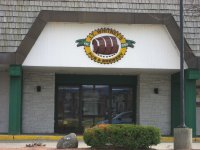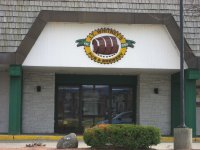 PLACE INFO
Type:
Brewery, Bar, Eatery
674 S. Whitney Way
Madison
,
Wisconsin
, 53711
United States
(608) 274-1776
// CLOSED //
Notes:
No notes at this time.
Added by cokes
Ratings: 11 | Reviews: 11
Reviews by uwmgdman:
3.63
/5
rDev
+8%
vibe: 3 | quality: 3.5 | service: 3.5 | selection: 4 | food: 4
Obviously we'll start with beer:
A good selection, usually about 12-14 beers 6-8 staples and the rest rotate through with the seasons and apparently the brewer's taste.
Quality of the beer is usually good. I would rank most beers average for the style, with an occasional above average. Definitely get a sampler for $9.
Food:
A rather wide menu. I enjoy their fish fry on Fridays. I rarely order cod at places, but I enjoy it here, their breading is very good.
The sandwiches are all very good. They have their famous ugly potatoes, which I don't think are anything special, the french fries are much better. A good selection of lighter wraps for the lunch hour, and good lunch specials.
Value:
Prices for food and beer are all quite reasonable and they offer very good happy hour specials.
797 characters
More User Reviews:

3.55
/5
rDev
+5.7%
vibe: 3 | quality: 3 | service: 4 | selection: 4
My wife and I ventured into J.T. Whitney's for a couple of drinks on a Sunday evening after dinner. We were served right away. The place was pretty slow, even for a Sunday night, with only a few regulars in the bar. There were about 8 beers or so available. I had the IPA, a Porter, and the Badger Red. Of the three, I would recommend the IPA. On a previous visit, they had a smoked Porter which I preferred to the porter that was served last evening.
They had two cask ale taps but the sign said Cask was unavailable. The bartender was not sure as to why.
All in all not a bad experience.
593 characters
3.68
/5
rDev
+9.5%
vibe: 3.5 | quality: 3.5 | service: 4 | selection: 3.5 | food: 4
Its right down the street from where i just moved, so I decided to stop in today for lunch
A- was a pretty standard bar, however they had mugs hanging from the ceiling around the bar which was a club of sorts where if you joined you got discounts on the beer
Q- food was good and realtively cheap, beer was also pretty solid, although nothing outstanding.
S- the server was helpful and energetic
S- standard bar food types, I didnt get it but they make their own rootbeer which sounded interesting.
F- Food was pretty good, 1/2 lb burger with lots a cheese, always is
574 characters
3.18
/5
rDev
-5.4%
vibe: 3 | quality: 3 | service: 3 | selection: 3.5 | food: 3.5
J.T. Whitney's is a casual, family-type restaurant with a sports-bar kind of feel.
Bar, darts, booths, cocktail area and brewhouse upfront... dining room to the back.
They have a pretty varied menu that includes some interesting items:
SCOTCH EGG (appetizer): Hard boiled egg wrapped in premium pork sausage, hand-breaded and deep fried. $3.75
JERK CHICKEN SALAD: Sliced jerk spiced chicken served on a fresh bed of mixed greens with tomato, red onion, cucumber, croutons and cilantro lime dressing. $8.95
ARTICHOKE HEART PIZZA: White sauce pizza with artichoke hearts, red peppers, tomatoes and a blend of cheeses. $8.55
JT's RASPBERRY RIBS: Baby back ribs slow-roasted and glazed with a unique combination of whole raspberries and smoky barbecue sauce. half rack $13.95/ full $17.95
They do specials every night but Tuesday and Sunday, and on Sunday they run an excellent brunch buffet.
The beers are quality, well-done brewpub beers that have never failed me. Some are better than others, but that's always the case; and they've got 8 to choose from.
Overall, I find it a comfortable and enjoyable place for dinner and a drink when it's not crowded on weekend nights.
1,191 characters
2.05
/5
rDev
-39%
vibe: 3 | quality: 1.5 | service: 1 | selection: 3 | food: 3
I would really like to say that I appreciate JT's and their beers. For years I've tried to enjoy their brews but each time I taste them I'm only reminded of just how god offal they mostly are.
Atmosphere: Pretty minimalist brewpub-bar décor. Windows allow a good view of the brew tanks. A pool table and dart board are in one corner. An eating area with plenty of tables and booths rests on the other side of the bar, which can seat a solid 30 or 40 people. The best thing about the place are the themed nights. Wednesday swing nights are a huge draw and the place is consistently packed to the rafters. Tuesdays often bring blues open mike nights where members of the audience get up on stage to play their favorite Stevey Ray Vaughn guitar riff or sing their best James Brown. These nights can be a lot of fun.
Service: The most important thing a bartender has to do is properly pour drinks. Not one bartender at JT's (hyperbole intended) can pour a proper drink. Since I don't dare drink their beer when I'm there, I stick with the hard stuff. Every drink I've had there has been an under pour, as in less than one ounce, or roughly half a shot of liquor per drink. This is outrageous anywhere, but in Wisconsin where a generous pour is the norm this is down right larceny. I can't say the attitude of the staff was much better than their pours either.
Selection: Coors Light bottles and 12 to 15 taps. 2 casks that are often not hooked up. Good variation of styles and plenty of experimentation.
Quality: Really poor. Like I said, I haven't had a beer from JT's that I liked let alone one that didn't make me sick to my stomach.
Sorry to be so harsh but I've given this place a lot of opportunities to please me and it just keeps falling short. If you go, go for the entertainment, not the beer.
Update, 11-17-07: Finally had a decent beer (barley wine), and a rather good one (Kristalweizen). I am updating the quality score from a 1 to a 1.5 to reflect this. I would like to up it more but the other beers I tried were quite retched. I'll also be adding a food score of 3. I had a decent cut of prime rib but he sides all tasted as if they had been sitting under a heat lamp for a week. The salad was very good, however. Service was still quite inattentive to the point of shear laziness.
2,314 characters
3.14
/5
rDev
-6.5%
vibe: 3 | quality: 3 | service: 3.5 | selection: 3
I noticed this place only has 6 reviews and since *ahem* friends used to take me there after I took them to the DMV express as a thank-you, so I'm fairly familiar with the brewpub.
I gotta say, it isn't bad, but when you compare it to Madison's other brewpubs, it's like comparing the light produced by a candle to a stadium-light.
This is the sort of brewpub you find all over the nation, a reliable selection of fresh beers all designed to be not-too-challenging. It's not bad, it's just not impressive. Everything is simply run-of-the-mill. Uninspired would be the world I am looking for.
More than anything, I think this brewpub lacks a grounding philosophy. Think about the now-defunct Angelic -- I didn't like their beers, but in a blind taste test, I am confident that I could point out which beers were Angelic beers as compared to another brewery's. JT Whitney's, on the other hand, would get lost in the sea of beers. There is nothing that makes this place special.
984 characters
2.98
/5
rDev
-11.3%
vibe: 3 | quality: 2.5 | service: 3.5 | selection: 3 | food: 3
J.T. Whitney's in just an average brewpub, but it's conveniently located for me, so I occasionally go there. U shaped bar straight ahead when you enter. Member mugs hang from the ceiling behind the bar. A pool table and games are on the right, and brewing equipment is visible behind glass to the left. There is a large seating area to the back left.
9 house taps, with perhaps one guest cider or something like that. Either most or all of the taps are rotating offerings. With few execeptions the beers range from poor to slightly above average. None of the beers have much character. Although there are 9 taps, it seems like half of them could pass for each other.
Service is usually pretty good at the bar, but I've had bad experiences while eating at a table. I'd recommend sitting at the bar if you come here. Food is generic brewpub food. Overall, this place is mediocre. If you're in town visiting, I'd definitely recommend going to the Great Dane brewpub over J.T. Whitney's.
991 characters

3.98
/5
rDev
+18.5%
vibe: 4 | quality: 3.5 | service: 4.5 | selection: 4 | food: 4
J.T. Whitney's was a breeze to get to off the South Transit Stop, just a block or so South on Whitney Way. I guess if you were driving it would be a bit North of 12/14.
The atomosphere was a bit funky. Wooden tables made the place feel like a pub, but the chairs were contemporary at the bar and out of place. No smoking in Madison is a definite plus and even with the big screen the place was near serene at lunchtime.
The service was very good and very attentive. If we needed it, she got it, including directions and lots of water. The food came quick and was pretty darn tasty. Cooked as ordered and nicely presented. Not a 4 star establishment but good solid food.
The selection was good, from Alts to Barleywines, but the beers were so so. The quality seemed fine, but the beers could have been better.
If you ride the bus, just get off, walk South and give it a whirl!
887 characters

4.18
/5
rDev
+24.4%
vibe: 4.5 | quality: 4 | service: 4.5 | selection: 4 | food: 4
This is an easy walk from the West Transfer Point of the local bus system, so why drive? The brewhouse is in evidence just off to the left after entering. There is a long, U-shaped bar, with the Mug Club mugs hanging overhead. To the right of the entry is the game room, with several electronic video games, electronic darts, and electronic shuffleboard (!). There is also a pool table, plus several tables and stools back there. By the entry to the dining area is a glass case with steins, mugs, and glasses, all for sale. Continuing into the dining area, there is a cabinet mounted above the length of two booths, filled with vintage beer cans. Continuing aft, there is a functional fireplace, followed by a pictorial history of brewing in Wisconsin. Finally, against the back wall are hand-painted murals of their logo and of the design for their signature beer, Badger Red Ale. Coming back around, there is a private Party Room, as well as a fish tank. Lastly, they make a taster rack of eight (8) beers available.
1,018 characters
4.15
/5
rDev
+23.5%
vibe: 4 | quality: 4 | service: 4.5 | selection: 4.5 | food: 3
Nice laid-back atmosphere. No college kids, which I consider a blessing, though we did go fairly early in the evening on a Thursday night. Lively but not too noisy with pretty bar setup.
Waiter was friendly and knowledgeable. Service was fast. There were nine homebrews on tap, along with a pretty impressive selection of imports. I sampled the exceptional Black Diamond Porter and the good but not great German Alt.
The food was plain but plentiful, no better than a generic bar and grill like an Applebee's. Very wide menu, though, and I think that the other members of my party enjoyed their meals more than I did.
Good prices, too. Dinner for three people drinking 3 or 4 beers apiece was less than seventy bucks.
727 characters
2.42
/5
rDev
-28%
vibe: 2.5 | quality: 2.5 | service: 1 | selection: 3.5 | food: 3
A busy Westside establishment.
I have never had very good luck here. The bar is medium-large and tends to be packed. Bartenders are usually swamped, but friendly nonetheless. They know the beers they are serving.. if you can speak with them.
The restaurant part leaves alot to be desired. The servers tend to be unfriendly and lacking info on the beers. My most recent trip was extremely unsatisfactory. The server was donwright rude and slow to boot. Screwed up my beer order as well as the appetizers for the group. Compliants to the management were listen to and resulted in compensation. Still...not a place I will rush back to, since Great Dane and Angelic are lightyears better.
The beer selection is large and enticing, with many styles to chose from, anything from a weizenbock to a rauchbier to a couple brews on cask. Unfourtunately, all the beers seemed dumbed down and unfulfilling. Average to below average. (two notable exceptions are their barleywine and Grand Cru...neither is phenonmenal, but both seem solid enough).
Food is average at best. Stick with the more standard fare; some of their "creative" dishes are trainwrecks (the Hefeweizen chicken pasta comes to mind).
This is not recommended unless you are limited to westside locations....the service and beer quality are just not up to snuff.
Update: The "1" score assigned to the service is not out of a single bad experience or grudge. It is consistantly awful. I could list a litany of bad service examples. But lets just say it's the worst I've seen in a restaurant. And one of several reasons why- despite the fact I live quite close- I hardly ever stop in. But mostly it's because the beer doesn't warrant a second look.
1,708 characters
J.T. Whitney's Pub & Brewery in Madison, WI
Brewery rating:
-
out of
100
with
0
ratings