Leopold Bros. Brewery of Ann Arbor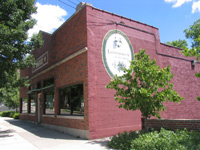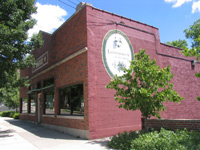 PLACE INFO
Type:
Brewery, Eatery
523 South Main Street
Ann Arbor
,
Michigan
, 48104
United States
(734) 747-9806
// CLOSED //
Notes:
No notes at this time.
Added by BeerAdvocate
HISTOGRAM
Ratings: 10 | Reviews: 10
Reviews by Frozensoul327:

2.19
/5
rDev
-16.4%
vibe: 3.5 | quality: 2 | service: 3 | selection: 1
Holy disappointment in brew-pub form. This was the second biggest waste of time i've ever been subjected to (the first was Clinton's so-called apology for lying about his sex habits). The building is pretty cool; looks like a converted machine shop from the 1950's. A couple of big screen TV's and a hand full of aracde games greet you at the entrance. Unfortunately, the fun stops there. Lots of table, but most were empty. The beer list was short; 2 to be exact. Yep, 2 beers; Blonde and Pale. 16 and 22 oz glasses went for 4 and six bucks, respectively. The service was fine, as the bar tender knew all he could about 2 beers (both of which were lackluster, and even more so when the price was taken into consideration). Value sucked. Didn't try the food (looked like pretzels and chips was about the extent), and I don't think I would've missed anything if I did. Skip this place. I'd only go back if I returned to college at U of M, wore Zeppelin shirts and cargo shorts, and lived within staggering distance (note staggering distance, not walking distance). Even then, i'd likely skip it.
1,094 characters
More User Reviews:
2.2
/5
rDev
-16%
vibe: 2 | quality: 2 | service: 2 | selection: 2 | food: 4
I checked this place out last night with a couple friends and, wow, what a disappointment. I guess I shouldn't have been expecting much a brewpub when their main function was seemingly a distillery, but still.
First, they've got "fun and games" which is like one dartboard, a pinball machine, and then a HUGE pile of board games... how old am I? I can have fun just having a conversation and enjoying a good brew, if they HAD good brew.
It was a breezy, wide open place with no wait staff whatsoever. We had to go up to the bar even to order our food. This is especially annoying for a first-timer to the facility who would like to hear about the different types of beers they brew, etc. No such info.
Thus, we had to go off of their hanging chalk board menu behind the bar, since none of their beers were even listed in their "drink menu". They had a tiny selection of "Pale", "Amber", and "Blonde". Well, alright, I am a fan of the usual pale, so I order that. In fact, my buddy and I both order the pale. Then we get back to our seats and discover that our two beers are two completely different shades in color. I *think* I ended up with a blonde and he got an actual pale.
Either way, we both didn't enjoy the beers. Both were sour, flat, and just seemed kind of skunky.
The food was actually quite good in my opinion. I had garlicky roast beef sandwich called The Vampire Slayer which I enjoyed pretty well. That was about the only decent thing from the experience.
I wouldn't recommend Leopold Brothers to anyone hoping to get a decent brewpub experience. Beer here truly seemed to be a vast afterthought.
1,620 characters
2.42
/5
rDev
-7.6%
vibe: 3 | quality: 2.5 | service: 3 | selection: 1.5
Went a little later on a Friday night just to give it a shot and have a pint of two. The architecture of the establishment was pretty unique and sparse. I like it though. It was kind of strange how much open space there was in the middle of the restaurant. We were lucky enough to get a table before it got too busy. The place was on the darker side, but not too smokey or anything. Service was fine, bartenders were quick and there was a guy walking around picking up empty glasses and such. A cool part about the place was the wall of board games they had, but obviously pieces were missing, but it was something unique to do at a bar. The tap selection was kind of a joke- a Blonde, Amber, and Porter. That's it. They have quite a bit mixed drinks and stuff and you can buy their vodka, gin and rum for $40 a bottle. Definitely more of an older crowd place. As the night went on, this place got packed which was kind of awkward since everyone was just standing around in the middle of the room. It was very hard to get around. I suppose on a quieter night and with a better tap selection I would have enjoyed myself a bit more.
1,130 characters
1.75
/5
rDev
-33.2%
vibe: 2.5 | quality: 2 | service: 1 | selection: 1 | food: 4
This is the worst Brew-Pub I have ever been to. They seem to have completely given up on making beer. The do have a distillery and I am sure some of their spirrits are good, but there is no way I am paying that much to find out. The make Vodka, Gin, and Pisco which is cool, but the bottles are $40 and one drink is like $8. The food here is really good and all organic and locally produced. So for some good food and if you would like to try their still offerings jsut forget about getting beer. They had 2 on tap, an IPA and an Amber, both were decent offerings but mostly just yawners.
Oh and they don't do growlers of offer six-packs and I think they have quite bottling altogether. The space they are in is so cool I just walked out of there shaking my head.
766 characters
2.29
/5
rDev
-12.6%
vibe: 3 | quality: 2.5 | service: 3 | selection: 1
Located just south of the main downtown drag of Main street in Ann Arbor but well within walking distance. I've been here a couple times before and in not wanting to slam a local brewery I've held back my thoughts until now. This is the sort of small brewery that gives other small breweries a bad name. As another BA said "You can't know how good you've got it until you see how bad it can get." That rings pretty well true for me. The building itself is quite nice, definitely a good place for groups, lots of long tables and board games. Pretty open layout, seems pretty obvious someone with no interior design skills designed this interior. They had all of two beers on tap. Two, count 'em, two! Really, it's like these guys aren't even trying. I don't know how they make any money here. Service was fine, no servers, just a bartender. There wasn't much in the way of food, soft pretzels and the like, didn't look too special. I won't be going back here again to spend my dollars anytime soon unless I hear they've drastically improved things or something.
I can't recommend going to this place, unless you want more reason to appreciate the other better beer spots in ol' A-Deuce.
Avoid if possible.
Slàinte!
1,222 characters

2.35
/5
rDev
-10.3%
vibe: 3.5 | quality: 2.5 | service: 2 | selection: 2
Leopold Brother's is located a bit outside of downtown. Not totally out of the Ann Arbor main loop, but perhaps enough so to make it a bit less accessible than other places. Inside, this brewpub is spacious and very open. Long tables allow for large group gatherings. There are also plush seats toward the front, and a smallish sized bar area near the pool tables toward the back. A beer garden--consisting of 3-4 long, picnic-style tables is in a courtyard outside. Pretty nice to sit in during warm weather. The openness of the inside seems to be a drawing card for this bar. Compared to the other two brewpubs in town, Leopold's seems a good place to accomodate large groups. Throw in the many games--board and otherwise--available and the social aspect of the place is pretty obvious.
All of that being said, however, the most important aspects for a brewpub fall way short here. Only four beers on draft. Surprisingly, each time I've been here the Pale--a staple for any brewpub--has not been on the list. What they had was mostly unpalatable. The dunkelweizen had a nice aroma, but a horrible, horrible aftertaste. Their Belgian White, while drinkable, was very unbalanced. Oatmeal Stout was average at best. The macro golden lager, I didn't even try. Service was pretty snippy. Not terribly willing to give samples--a huge contrast to A.B.C. and G.P. The tell tale sign of the mediocrity of Leopold's brews is that fact that a majority of patrons drank mixed drinks. Out of fairness to them, I must say that Leopold's also makes all of their own liquors--which I've been told are very good. Just seems unusual for a brew pub. Perhaps more attention to the beers, would make the quality a bit better. I was disappointed and will continue frequenting the two outstanding brewpubs in Ann Arbor, and leave Leopold's for others.
1,834 characters
3.04
/5
rDev
+16%
vibe: 3.5 | quality: 2.5 | service: 3.5 | selection: 3
A smidge south of Downtown and just about on the train tracks makes for an uneasy location for Leopold's, but it does make for a quick 4 block walk for myself. Its a mix of German bierhall organization complete with ivy-covered biergarten, open and airy au naturale texture, and sleek and modern organic mindset.
The beer just isn't good. Inconsistencies abound in lagers that are often diacetyl ridden or conversely sulphuric. Flavors are week in the lagers and the ales lack any luster and thats only at the brewpub - the bottles can be worse. The Brothers are enterprising souls and do distill some great gin as well as other vodka and cordial liquors. Not too many offered but I've seen less from a brewpub; they do brew some seasonals that might catch an eye.
Inexpensive fare and very friendly to big crowds, and a good choice for happy hour prices. They do have arcade and board games - late night Boggle, I'll admit, is pretty fun there. Service is nice enough though a bartned gave me an odd speech about strength and flavor of beer with an askance eye. Good job buddy, you've passed Beer 101!
Simply put, I pass by this place constantly and very rarely stop. That said the two Leopold Brothers are good people and work hard, through political and social avenues, to improve the business environment of Ann Arbor and many other aspects of the common good.
1,374 characters

3.46
/5
rDev
+32.1%
vibe: 3 | quality: 4 | service: 4 | selection: 2.5
One big open room with picnic tables, a bar and a stage. Seems huge but really isn't. The beers are all of the lager variety and they now have are making their own fruit-based liquors. These guys brew some fine beers, that qualify as session lagers, whether they be light or dark. Not for the person looking for a big, high alcohol-infused Belgian-style beer, but just an honest, micro-brewed lager. If you hit a Michigan football game in Ann Arbor, this would be a great place for an after-game beer or 4. Entertainment, via bands on the weekends.
548 characters
2.95
/5
rDev
+12.6%
vibe: 2.5 | quality: 3 | service: 4 | selection: 2 | food: 3
Leopold's claims to be an organic brewpub experience. Fair enough, I suppose.
The building is large and open, reminiscent of a warehouse. There's lots of tables and chairs and a nice comfy area with couches near the front windows. They also have a nice selection of board games available for patron use. The staff seemed very friendly and prompt.
Onto the important stuff...the beer. The selection is very underwhelming. They had four beers available when I was there and none were all that enjoyable. Average at best, but better than macro brews.
Because the atmosphere is laid back, the crowd is mixed, and the parking is easy, I'll probably be back. But the beer only wouldn't keep me happy and I will never buy Leopold's beer in the store.
754 characters
3.13
/5
rDev
+19.5%
vibe: 4 | quality: 3 | service: 3 | selection: 3
I work right across the street from Leopold's, and they certainly have some interesting and positive things. For one, they have heads-or-tails Thursdays where you can get half priced pints for guessing heads or tails on a coin flip from the bartender. And they host a lot of charity events and such -- a big plus in my book.
But the beer is pretty subpar, and they generally only have 4-6 of them on tap at a time. The schwartzbier is pretty good as is the dunkelweizen. I'm sure other folks have other opinions on that. But I doubt you'll find many people who really think all the beers are at all top notch.
It's a fun place to hang out and it's very uniquely styled. I wouldn't make a regular habit out of going there however.
735 characters
Leopold Bros. Brewery of Ann Arbor in Ann Arbor, MI
Brewery rating:
0
out of
5
with
0
ratings