Whole Foods Market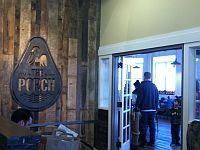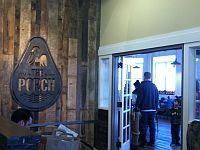 Bar, Eatery, Beer-to-go
1800 Laskin Rd
Virginia Beach
,
Virginia
, 23454-4505
United States
(757) 422-0444 |
map
wholefoodsmarket.com
Notes: Contains a pub inside called "The Porch".
Reviews: 6 | Ratings: 9
3.56
/5
rDev
-9.2%
vibe: 3.25 | quality: 4 | service: 3 | selection: 3.75
Initial note: I did not visit "The Porch", I just shopped the regular beer section.
While I appreciate Whole Foods for what it is, the entire store in general - and there are certain things I love about it, I can't get my mind around why they're charging so much more for beers these days - and how there doesn't seem to be a consistency.
So, I started at Total Wine & More. I shopped, I looked at prices, I bought some. Then I went to Bottlecraft and repeated it. Then I stopped at some other grocery stores doing the same thing. When I got to Whole Foods I was immediately struck by the fact that they don't do discount mixed six-packs and expect you to pay $3 a piece, which is OK in a way, because they want that extra bump when you buy their pre-made food to go (let's face it, it's a little bit more of a food court than it is a grocery store anymore, isn't it?). I'll admit, I did buy lunch, but I didn't buy a beer to go with it!
And then I looked at their regular items, mainly the large format bottles. Everything cost the same as it did elsewhere, or more - and mostly more, and not just a tiny bit more, but a fair amount. If we're talking about a $12 bottle of beer elsewhere and it's $14 here, that's an extra 16+%. I understand that it's only a dollar or so, but it all adds up. And why then is the percentage increase not the same across the board? I understand that that has to do with what others are charging as well, but geez it's odd.
All in all I've stopped buying beer at Whole Foods. I didn't buy any beer on my visit here, and the things that they did have that I wanted I bought elsewhere because it was cheaper. Also, and I should point this out in capital letters, I DIDN'T FIND THE BEER TO BE ANY FRESHER either. So what's the point?
1,768 characters

3.83
/5
rDev
-2.3%
vibe: 3.5 | quality: 4 | service: 4 | selection: 3.5 | food: 4
Nice Whole Foods patio area with growler fills. Lots of local options from the various Hampton Roads breweries are available. They'll get some coveted national releases for tap too (120, Hopslam etc.) and may not do growler fills on those but pretty cool for a grocery store selection for the area. I understand they have better selections and offering at other locations but for the area, it's a pretty nice place to stop for a beer while running errands.
459 characters
4.7
/5
rDev
+19.9%
vibe: 4.75 | quality: 4.5 | service: 4.75 | selection: 4.75 | food: 5
Top notch food and a great beer selection. This whole foods also has a bar/restaurant hooked onto it called "The Porch" multiple beers on tap and you can open bottles sold in the whole foods store as well.
205 characters
4.25
/5
rDev
+8.4%
vibe: 3.5 | quality: 4.5 | service: 3.5 | selection: 5 | food: 4.25
Literally my favorite place for drafts in Virginia Beach. Dan is a true beer lover, and often has really nice rare taps, as well as almost always having a $3 house draft (pale or coffee porter from St George)
The most expensive tap of their 8 continually rotating taps will almost inevitably be a $5 goblet of some fine stuff. Enjoy By, BFM Bon Chien, La Folie, Le Terroir, Allagash Interlude, etc.
Early this year they collaborated with Devils Backbone for a Wholistic Pale that was pure aroma bomb. Really incredible beer to try. I heard the rest of Virginia's Whole Foods got in on it too.
Service can be a bit slow, and pours are not always perfect, depending on if the keg was overcarbed.
(more often than not, they are well calibrated). They usually have 2-3 people running it at most, so it can be hard to get waited on when they have 2 or 3 growler fills rolling at once and someone orders a latte. They don't take tips though, so be easy on em.
The Sushi from the in house sushi bar is good, large portion to match the moderately high price. Wings are pretty good. The Pizza is great, the rest is usually good if high priced.
Oh, and happy hour from 4-6 is another buck off already cheeep taps.
1,215 characters

3.64
/5
rDev
-7.1%
vibe: 3 | quality: 3.5 | service: 4 | selection: 3.75 | food: 3.5
Hard to really review what is essentially a grocery store as in those terms you simply rate selection and I guess service if a grocery clerk a) really helped you out or b) really pissed you off. And going by selection I would not only say this has the best beer selection in town in terms of grocery stores, Harris Teeter and Farm Fresh getting dusted, but it actually has a few beers that I can't find at Total or Grape and Gourmet. So if you've been drinking beer for awhile you won't find anything that you probably haven't had or found before but you might be surprised (I found a pale ale from Maine that I never thought would get down here). As for the food it is not bad at all but it is not worth what you pay, and the bar is nice but this where my marks might not reflect my intentions. It is not a bad bar at all, the six taps have a nice selection, but it is not really a bar. You're basically in a "walled" off section of a grocery store so this isn't a place one goes to unwind for an hour or two, but having the ability to get a snack and a drink during grocery shopping is something out of the oridnary.
1,118 characters

4.26
/5
rDev
+8.7%
vibe: 3.5 | quality: 4.25 | service: 4.5 | selection: 4.25 | food: 4.5
The Porch at Whole Foods is a place where you can get cheap good beer plain and simple. Not only have I not seen anything over $5 a glass, but they get very good and sometimes very limited beers. Usually if you want something limited you're going to pay out the nose for it, not the case here.
There are no frills here, the bar area is pretty generic and sterile, but what can you expect from a bar attached to a grocery store? Dan is an awesome dude and does a great job as their beer buyer. Their food is somewhat limited but when you consider you can just go out to the store and buy food to bring in that widens your options quite a bit. I will say their burgers are fantastic and that is what I get almost every time I go to drink there. The fries are also quite good and plentiful.
The only issue I had with them was their beer school, it used to not have capped attendance, so they'd have 85 people crammed in there on Thursday nights, it was a madhouse, but since then they have started taking reservations and limiting attendance. They clearly listen to the community. I just read where they are going to be collaborating with Devils Backbone to make a beer for The Porch....that's pretty cool and more than you'd expect for a "corporate" bar.
Overall, if you are in the area stop by and have a beer and a burger, you won't be disappointed.
1,352 characters
Whole Foods Market in Virginia Beach, VA
Place rating:
3.92
out of
5
with
9
ratings