UKPA (English Pale Ale)
| Victory Brewing Company - Downingtown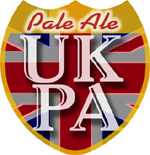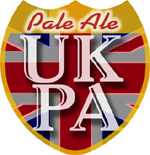 BEER INFO
Brewed by:
Victory Brewing Company - Downingtown
Pennsylvania
,
United States
victorybeer.com
Style:
English Pale Ale
Alcohol by volume (ABV):
5.10%
Availability:
Year-round
Notes / Commercial Description:
No notes at this time.
Added by stirgy on 02-05-2005
This beer is retired; no longer brewed.
HISTOGRAM
Ratings: 9 | Reviews: 8
Reviews by 99bottles:
3.95
/5
rDev
-2%
look: 3.5 | smell: 3.5 | taste: 4 | feel: 4 | overall: 4.5
Appearance: Only to be found at the brewpub, this experiment pits the same wort against itself, allowing an British and an American yeast strain to shape the beer into two different styles of pale ale. Both appear similar, a nice clear copper-amber body with ample carbonation and a fine bubbly head of white.
Smell: The smell is very restrained. There is a nice carmelized scent of malt and the hops in the UK version exert themselves with what seems to be a neater and more rounded boquet. Some light butterscotch scents are also there.
Taste: This is a nice solid pale ale. There's nothing too wild, a very clean finish and no cloying. The malt profile is of dry biscuit and some light carmels and sugars. The choice of hops is nicely aromatic, and adds a nice level of bitterness. Slight pine, some sticky oil, but nothing too strong. I like that they could back off and just make a plain old pale ale, and not feel as if they needed to throw 500 lbs. of some novelty hop to make a misnamed IPA. The actual differences in the two ales is not vast, but I prefer this one. I didn't vote though. Whoops.
Mouthfeel/Drinkability: Nicely refreshing, light across the palette, good clean finish. I could easily have more than one. A nice venture by the great minds behind the tanks at Victory.
1,300 characters
More User Reviews:
3.75
/5
rDev
-6.9%
look: 3 | smell: 3 | taste: 4 | feel: 3.5 | overall: 4.5
On-tap @ Cambridge Common
Golden / amber in color with some slight chill haze. Creamy white foam lace with a ringed lacing stick.
Fairly clean aroma, with light floral hops.
Light and even-bodied with a tight carbonation on the palate. Lemony-rind hop character with a refreshing crisp bitterness. Dry with hints of bicarbonate. Soft biscuity / grain malt with some tannins in the end. Light leafy finish with some lingering floral hops on the palate.
A very balanced, enjoyable and sessionable brew. Refreshingly simple.
533 characters
4.22
/5
rDev
+4.7%
look: 4 | smell: 4.5 | taste: 4 | feel: 4 | overall: 4.5
Very bright and straw yellow to golden in color. Very nice lace and good head. An herbal nose and it gets stronger as it warms. I don't drink theese too cold. Very subtle and flavorful. You need to swoosh this around the pallate to really enjoy it properly in my opinion. Very clean taste with a great finish.
309 characters
3.97
/5
rDev
-1.5%
look: 3.5 | smell: 4 | taste: 4 | feel: 4 | overall: 4
I was privileged to have this beer on tap at Red Bones today. It poured into a shaker pint a deep mildly hazy copper color with a thin head. The head receded quickly, but left a nice sheet of lace on the side of the glass. The nose has a powerful punch of fruit up front citrus orange, grapefruit, the aroma has a finish of caramel. The taste is very fruity up front, with a toffee character in the middle. The mouth feel is full and rich. This is a nice beer with a good drinakbility.
485 characters
4.42
/5
rDev
+9.7%
look: 4 | smell: 4.5 | taste: 4.5 | feel: 4 | overall: 4.5
Had a cask-conditioned half-pint from Andy's Corner Bar in Bogota. Unfortunately, due to the smokiness of the bar, the smell and taste may have suffered.
Appearance: Honey gold orange color with a decent head. Hard to gauge however, from the shorter glass.
Smell: Citrus and grapefruit hoppiness in the nose. Slight pear and apricot undertones. Faint medium bottled malts. Fantastic!
Taste/Mouthfeel/Drinkability: Citrus hoppiness up front, turning to a smooth sweet maltiness in the middle, reminiscent of grilled peaches or apricots. The finish rounds out with a clean, crisp bitterness without being too overpowering. Excellent balance all around. Slick mouthfeel; crisp and clean. Because of the cask-conditioning, the carbonation is just a whisper, thus catapulting the drinkability quite high - fabulously easy to drink.
A definite session beer, and definitely better (IMHO) than Victory's USPA counterpart.
925 characters
3.85
/5
rDev
-4.5%
look: 3.5 | smell: 3.5 | taste: 4 | feel: 4 | overall: 4
Draught @ Victory: An interesting side-by side comparison of US and UK Pale Ales. The colors are about the same, being golden with small white heads, with some lacing down the glass. The UK version has a bit less aroma to it. The main notes are malts and hops. There was a good malt body and hop taste. Slightly more malty than the US version. Well balanced. Very Nice. Slight edge to the US version.
400 characters
4.33
/5
rDev
+7.4%
look: 4.5 | smell: 4 | taste: 4.5 | feel: 4 | overall: 4.5
Part of the US vs. UK Pale Ale "contest". I voted for this one. Used a Fuller's yeast strain, which along with Young's is the best choice a brewer could make for a British Pale Ale. They used the same wort for a American and British Pale Ale. the only difference is the yeast. Disclaimer: it's hard not to comment in relation to the USPA. I'm going to try to judge against style, but this is heads and shoulders above the USPA. I like this style better and I think for good reason.
Comes with a nice head. The lace stays throughout and doesn't go away. Smells familiar. Taste has a familiarity and complexity which must come from the Fuller's yeast. Less carbonated in the mouthfeel than the USPA.
A great session brew. The waitor summed it up nicely when he said that the taste lingers. It does, and that's a good thing.
827 characters
4.02
/5
rDev
-0.2%
look: 3.5 | smell: 4 | taste: 4 | feel: 3.5 | overall: 4.5
Part of Victory's "contest" - UK pale vs US pale, same wort, different yeasts.
Solid amber, great clarity, smaller of the 2 heads, fades to a nice film.
Aroma is lighty toasted malts, some herbs and slight, very slight caramel. Taste was medium full, with very light fruits, touch of dough and snappy floral hops. What I liked about the UK version mostly however was the overall more oomfph compared to the US. Coming in at a slightly less ABV, it stands to reason that more malty goodness was left behind by the Fullers yeast, plus the added benefit of those tasty English yeast esters put this one in the winner circle for me.
Overall - super drinkable, more interesting then the US. Yes please.
707 characters
UKPA (English Pale Ale) from Victory Brewing Company - Downingtown
Beer rating:
4.03
out of
5
with
9
ratings