Karuizawa Kogen National Trust

Yo-Ho Brewing Company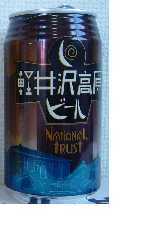 Rate It
Beer Geek Stats
From:

Style:

ABV:

5%

Score:

Avg:

4.21

| pDev:

5.46%

Reviews:

7

Ratings:

Status:

Active

Rated:

Sep 04, 2015

Added:

Feb 08, 2004

Wants:

Gots: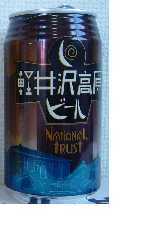 Recent ratings and reviews.
Ratings by YamagamiTravis:
More User Ratings:

Reviewed by mistaya from Oregon
4.6
/5
rDev
+9.3%
look: 4.5 | smell: 4.5 | taste: 4.75 | feel: 4.5 | overall: 4.5
2 cans from Japan. Have had many Yo-Ho beers before, impressed. Fine American Porter style. Dark black/brown, rich looking in Sierra Nevada glass. Nice head, brownish about a 1/2 inch held throughout. Also rich British hop smell, yet also a bit of German hops? Tasted as good of a Porter as I've had. Very pleasant mouthfeel. Went very well with the Gyoza and rice. Would recommend it.
Sep 04, 2015

Reviewed by The_Mad_Capper from Japan
4.17
/5
rDev
-1%
look: 4 | smell: 4.5 | taste: 4 | feel: 4.5 | overall: 4
A pleasant aroma of roasty malt with some molasses and dark chocolate. Pours a moderate, fizzy, tan-colored head. Body is dark brown and virtually opaque with ruby highlights appearing only just below the head. Some lacing. Initial flavor is lightly sweet roasted malt, bread crust; hop bitterness and bitter chocolate follow; finishes with brief bitterness but lingering bread crust/cardboard, faint alcohol. Mouthfeel is medium-light with a slightly dry texture and moderately crisp carbonation.

Overall this is a very solid and enjoyable porter—not especially complex but otherwise fits the bill.
Aug 10, 2014

Reviewed by TokyoCO from Colorado
3.98
/5
rDev
-5.5%
look: 4.5 | smell: 4 | taste: 4 | feel: 3.5 | overall: 4
Can bought in Japan, poured into a goblet.

A: Nearly pitch black. Fairly large creamy head that stuck around.

S: Dark fruits, coffee, roasted coffee, slight bitter chocolate.

T: Taste is initially slight dark fruits, and quickly turns into a strong roasted coffee/malt flavor. Finishes with strong bitter chocolate and burnt coffee flavor.

M: Fairly light and drinkable.

O: An interesting porter. This almost tastes like a big brother to Yo-Ho's Tokyo Black Porter. It has a stronger roasted coffee/malt backbone and overall the flavors are more defined. I wish it had a bit more going on with different flavors besides the roasted and burnt coffee but still very enjoyable. A more creamy taste is developing as the beer warms.. i like it!
Jul 10, 2013
Reviewed by Knuckles from Washington
3.98
/5
rDev
-5.5%
look: 4.5 | smell: 4 | taste: 4 | feel: 3.5 | overall: 4
I'll admit it, I was biased. I get a box of canned beer in the mail from a friend in Japan, and I'm worried. Canned beer has a bit of a stigma here in the States, what with it being associated with terms such as 'suitcase' and 'half-rack'. It also has a tendency to leave a really frickin' annoying metallic aftertaste, and prevents me from drinking it on a regular basis. I'm please to announce that my homeboys at Yo-Ho are some metallic aftertaste-free, beer cannin' mofos. This is some good stuff.


I was on the phone with another BA who is currently cycling down Western Washington, trying all the beers he can, so my pour was a bit...inelegant, shall we say. I have to give immediate kudos to the can, because I can open the damn thing with one hand, but I couldn't angle the glass. So straight down the chute it goes, and up comes the head, foamin' like a raccoon eating soap. But lordy lord, what a beautiful head it is. Creamy light brown head, with a very nice malt nose. And, what is that I smell? Goodness gracious, it's the roasted barley. Mmmm...


The color is surprisingly deep. I like my porters to be a deep black in appearance in the glass, but show a ruby glow around the edges when you hold them up to the light. This baby delivers those color requirements in spades. Again, I have to admit a real bias here, as my primary exposure to Japanese beers is stuff like Kirin and Sapporo (mostly because I can't afford the really good ones). I'm not really much of a lager man, and so I don't do those beers very often.


The mouthfeel caught me off guard. The friend who had sent it to me warned me that it was nothing special, but I'd have to say this is a very good beer indeed. As a matter of fact, it's better than any number of BC porters that I had at the Great Canadian Beer Festival, and I think it would also hold up well in a blind tasting. When cold, the mouthfeel was very nice, almost velvety. It did thin out a bit as the beer warmed up, which is why I only gave it a 3.5, but on initial tasting it was spot on.


Drinkability? Let's just say it's a good thing that I don't have the last two in my fridge right now. It's good stuff, and I'm out of any other porters.
Oct 13, 2004
Reviewed by tjd25 from France
4
/5
rDev
-5%
look: 4 | smell: 4 | taste: 4 | feel: 4 | overall: 4
A brownish creamy and foamy head. The body is of an impressive opaque dark color. The smell is yeasty, with raw coffee beans, and a capuccino like sweetness. Maybe some cherry and hints of wood. The taste is smoky, defintely coffee and some caramel, with a dark chocolate bitterness. The mouthfeel is thick, with a persistent chewyness. Some shaved dark chocolate feeling in the aftertaste. Still quite drinkable.
Jun 13, 2004
Reviewed by donnebaby from North Carolina
4.17
/5
rDev
-1%
look: 4 | smell: 4.5 | taste: 4 | feel: 3.5 | overall: 4.5
Pitch black, thick-bodied brew. Light brown foam settles to a thin layer on top. Lacing. Smell is spices and herbs, pine and cloves, quite sharp. Strong notes as well of over-cooked coffee, strong vanilla extract and chocolate.

Thick fudge in the mouth, dry baking chocolate. Big earthy and dirt and burnt coffee elements, and lasting hops drying out the mouth.

Again, a watery character despite the viscous mouthfeel, if that's possible--and it seemed possible.
Jun 13, 2004
Reviewed by Naerhu from Japan
4.54
/5
rDev
+7.8%
look: 3.5 | smell: 4.5 | taste: 4.5 | feel: 4.5 | overall: 5
Ingredients: Malt, hops

500 ml can, 5 yen of every purchase goes to the Karuizawa National Trust

Presentation - Served way below room temp. Had to wait 10 minutes before it reached cellar temp.

Appearance: completely opaque black body with no head.

Nose: Soft chocolate aroma, pine hops passively floating.

taste: milk chocolate initial impression turning to long lasting mildly bitter and slightly burnt gateau chocolate finish.

mouthfeel: Silky smooth microbubbles.

Drinkability: maybe the most drinkable porter i've had the pleasure to drink
Feb 08, 2004
Karuizawa Kogen National Trust from Yo-Ho Brewing Company
Beer rating:
4.21
out of
5
with
8
ratings