Country Girl Kabocha Ale
| Baird Brewing Company / Fishmarket Taproom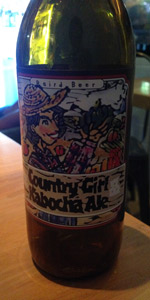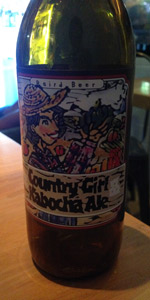 BEER INFO
Brewed by:
Baird Brewing Company / Fishmarket Taproom
Japan
bairdbeer.com
Style:
Pumpkin Ale
Alcohol by volume (ABV):
5.70%
Availability:
Fall
Notes / Commercial Description:
Brewer's Notes: Kabocha is a Japanese type squash similar in flavor to pumpkin. The kabocha we use in Country Girl are picked fresh from the Heda vegetable garden of carpenter friend, Nagakura-san, cooked up to gelatinize the starch in The Taproom kitchen, and added to the brew in two additions: one major kabocha addition during mashing (when it is added to the malt porridge and liquefied by the heat and the enzymatic activity of the mash), and one smaller addition during kettle boiling. The result is a wonderful, subtly rich adult liquid porridge.
Hazy reddish-gold in color, Country Girl Kabocha Ale (5.7% alcohol by volume) sports a creamy off-white head of foam from which wafts the softly sweet aromatics of freshly cooked kabocha. In the mouth, a delicate kabocha-derived sweetness is buttressed by a quietly rich maltiness highlighted by the use of German Munich and Carared varieties. At the very moment this soft sweetness envelopes the mouth it is lifted and washed away by a subtle yet playfully pinpoint carbonation that works in seamless harmony with a pristinely clean and crisp hop bitterness (delivered via American Nugget, Perle and Vanguard varieties). The final impression most certainly is one of delicacy, subtlety and balance. It's as if the beer were demanding a further inspection. O-kawari kudasai!
Added by UncleJimbo on 03-01-2005
HISTOGRAM
Ratings: 5 | Reviews: 3
None found.
More User Reviews:
3.58
/5
rDev
+4.7%
look: 4 | smell: 3.5 | taste: 3.5 | feel: 4 | overall: 3.5
633ml bomber. Generic front Baird label, with nothing but a plain text beer name on the back.
This beer pours a slightly hazy, dark ruddy amber hue, with two fingers of thick, foamy, creamy pale beige head, which leaves a few aspiring streaks of lace around the surface as it slowly sinks away. It smells of soft bready malt, a bit of toffee, some earthy root vegetable, more squash than pumpkin, to split a hair or two, and some winter pie spiciness. The taste is caramel malt, tinged by some yeasty bread dough, some mild sweet root vegetable that is, and isn't pumpkin, mixed with the expected warming spices. The carbonation is there, but on the soft side, the body medium weight, and fairly smooth. It finishes on a stronger drying note, a bit of booze added to the withered cellar veggie essence.
A nicely sedate vegetable beer, albeit with the caramel malt predominating. This may be mostly due to the underwhelming nature of the Kabocha, which is indeed more like squash than pumpkin, but there ain't no Squash Ale category, so here we stand, again in a strange, East-meets-West world. Easy enough to drink, when you don't think too deeply about it.
1,159 characters
2.47
/5
rDev
-27.8%
look: 5 | smell: 3.5 | taste: 2 | feel: 1.25 | overall: 2
Strong grapefruit taste. Draft at Novela SF
43 characters

3.74
/5
rDev
+9.4%
look: 3 | smell: 4 | taste: 3.5 | feel: 4 | overall: 4
From a 633 ml brown bottle. Pours out a hazed deep amber hue, tall creamy beige head that slowly settles to a thick cap.
Mildly sweet bready and caramel malt on the nose, accompanied with an equally sweet squash-like character, similar to butternut, but of course must be the kabocha. Mild earthy spices in the background.
After the first sip my conclusion is that if this is the new face for vegetable beers then sign me up. Sweet bready malt up front, almost cake-like in character, sweet veggie-like squash in the middle, with some mild bitterness and astringency on the finish, either from the squash or an addition of hops. Spicy, earthy bitterness on the finish.
Mouthfeel is on the full side, creamy thick texture with moderate carbonation.
This was hyped to me as a Japanese style pumpkin ale, and although quite different from it's Western counterpart (no less using the Japanese squash equivalent to pumpkin from what I'm told) this one's a winner. Simply it's just a well put together beer, and one worth checking out if you ever cross its path on the shelves. I'm thinking of making my own squash homebrew now, this has inspired me.
1,149 characters
3.77
/5
rDev
+10.2%
look: 4 | smell: 3.75 | taste: 3.75 | feel: 3.75 | overall: 3.75
330ml bottle poured into a teku glass.
Hazy brown with deep amber color, it tops with pretty thick frothy off-white head that gradually sinks to a long-lasting bubble sheet atop and leaves some lacing behind.
Very malty in both aroma and flavor with rich mellow maltiness of bread akin to Munich malt, biscuit, honey, and light caramel as well as some softness and slick of Japanese squash. Hop is there too with a crisp of slight bitter touch.
The feeling is smooth through its medium body and good refreshing touch. This one is so malty brew.
548 characters

3.53
/5
rDev
+3.2%
look: 3.5 | smell: 3.5 | taste: 3.5 | feel: 3.75 | overall: 3.5
Country Girl Kabocha Ale from Baird Brewing Company / Fishmarket Taproom
Beer rating:
3.42
out of
5
with
5
ratings