Das Feine Hofmark Pilsener Wurzig Herb
| Hofmark Brauerei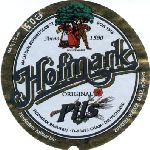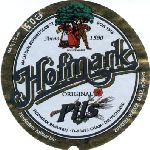 BEER INFO
Brewed by:
Hofmark Brauerei
Germany
hofmark-bier.de
Style:
German Pilsener
Alcohol by volume (ABV):
5.10%
Availability:
Year-round
Notes / Commercial Description:
No notes at this time.
Added by Gusler on 01-15-2003
This beer is retired; no longer brewed.
Ratings: 6 | Reviews: 6
Reviews by Bunnyhop:
4.1
/5
rDev
+7.3%
look: 3.5 | smell: 3.5 | taste: 4.5 | feel: 3.5 | overall: 4.5
A clear to slightly hazy, golden yellow pilsner with a moderate, creamy white head. The smell is most definitely floral and hoppy. There is a sweet hoppiness as I begin to taste this beer, followed by a maltiness with very little aftertaste. The texture is thin to firm in my mouth. A very refreshing and drinkable pilsner. To quote myself "sweet hoppiness".
(source: RealBeer Tour)
385 characters
More User Reviews:
4
/5
rDev
+4.7%
look: 4 | smell: 4 | taste: 4 | feel: 4 | overall: 4
This beer pours a clear to slightly hazy golden yellow with a moderate creamy white head. The nose is malty with a spicy hoppy smell. This beer has a slightly floral biscuity flavor that is balanced with a mild spicy hoppy finish and a characteristic of style with a thinnish body. An extremely refreshing drinkable beer with a clean finish that seems to invite you to indulge in more.
385 characters

3.57
/5
rDev
-6.5%
look: 3.5 | smell: 4 | taste: 3.5 | feel: 3 | overall: 3.5
Pours slightly hazy golden color, small white head on the pour evaporates quickly leaving no lace.
Aroma is flowery, earthy hops, pale malt and a hint of honey
Flavor of sweet malt, some light citrus and some sugary honey notes with a hint of lightly spiced bitterness on the finish.
Mouthfeel is confusing as to style. Not the refreshing crispness of a Pils but rather the smooth honey sweet of pale ale with minor bitter ending.
Drinkability is pretty high but looking for somethign different when grabbing a Pilsener.
524 characters
3.55
/5
rDev
-7.1%
look: 3.5 | smell: 3.5 | taste: 3.5 | feel: 3 | overall: 4
Golden yellow and crystal clear is this beer; the head a portly and bright white, somewhat creamy in texture and the lace forms a fine and clinging sheet. Nose is all malt, sweet and fresh, pleasant enough with a malt laden slightly sweet start, top is skimpy in feel. Finish is briskly carbonated, the hops apropos to the style with a bone dry aftertaste, a decent and quaffable brew that is a bit above most lagers/pils, but still just doesn't "Rock My Boat".
461 characters
3.39
/5
rDev
-11.3%
look: 4.5 | smell: 3 | taste: 3 | feel: 4 | overall: 4
I'm trying to judge this against the BJCP style guide, rather than just the "ooh I like it" or "doesn't turn my crank" approach. The aroma is rather large malt for the German Pils style, and the German noble hop aroma just isn't there. (But this is an old bottle, 2002 if the 28.03.02 means 2002 which I think it does.) I wish I had a Warsteiner here to do a side by side.
Color and clarity are fine, good, OK. Head didn't last a long time, but this is more "bottle aged" than a pilsner is really supposed to have to be I believe. Flavor is very nice but too malty and sweet for the German Pils style. Maybe it would be better balanced and more to style if the hops had not all gone bye-bye over the four years. Drinkability and mouthfeel are both good.
756 characters
4.32
/5
rDev
+13.1%
look: 4 | smell: 4.5 | taste: 4.5 | feel: 4 | overall: 4
Straw yellow/light gold with a low off-white head, decent carbonation, and spotty lace. Strong perfumey hop aroma with a light grainy malt tone. Tastes much like it smells. Light bodied with a crisp dry bitter finish.
per M.J. notes: "Wurzig Herb" version = dry or bitter; O.G. 12.4; double decoction mash; Hallertauer-Hersbrucker, Tettnang, and Saaz hops.
per label: 5.1% ABV
Best By: 03/28/02
Tasted: 07/12/03
(11.2 oz / 33 cl)
442 characters
Das Feine Hofmark Pilsener Wurzig Herb from Hofmark Brauerei
Beer rating:
0
out of
100
with
6
ratings