Kӕlderkold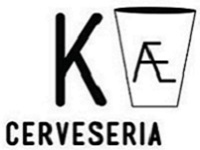 Reviews by Sparky44:
More User Reviews:

emincems from Turkey
4.1
/5
rDev
-8.1%
vibe: 4.25 | quality: 4 | service: 4.25 | selection: 4
Nov 21, 2019
Daniellobo from District of Columbia
4.39
/5
rDev
-1.6%
vibe: 4.5 | quality: 4.5 | service: 4.5 | selection: 4.25 | food: 4
Nov 20, 2019

CervezaNY from New York
4.76
/5
rDev
+6.7%
vibe: 4.5 | quality: 4.75 | service: 4.75 | selection: 5 | food: 4.5
Nov 01, 2017
NeroFiddled from Pennsylvania
4.39
/5
rDev
-1.6%
vibe: 4.25 | quality: 4.5 | service: 4.5 | selection: 4.25 | food: 4.25
The owner of Kaederkold is from Denmark, and I believe the name means "cold cellar". It was one of my favorite stops in Barcelona, despite the fact - or perhaps in part because of the fact, that I didn't drink any local beers; and because it was just such a cool little place, and loaded with people who were into good beer.
It's tiny, and fits about 12-15 people at the bar, although there is more space in back. A lot of guys just grab beers and stand outside talking. It looks a little like a cellar with white subway tiles, shiny stainless steel taps, and a completely stainless steel bar but there's also a kind of 80's Americana thing going on with black and white checkered tiles and sea-green paint in some spots. It's the kind of a place that's just a hole in the wall stop, not quite a dive, but nothing special beyond what it is other than the fact that you're there with like-minded folk; the kind of place that promotes social interaction because just by walking in you become part of the club, but also because you have no choice because you're sitting or standing elbow to elbow with the guy next to you who's drinking the same kind of beer. There's an automatic connection, and because the place feels cheery and alive you want to act on that.
There are 15 taps (unless some are kicked) from around the globe, coming mainly from Denmark, Belgium, Germany, and the UK, although some of the better American imports and local Barcelona beers (GARAGE) get a shot as well. I should also mention that they do beer cocktails, and my wife was quite fond of their weissbier-Moscow Mule (although, ouch, 7€ was more than any beer that I bought and she had a few!).
Tapas are in order as it's Barcelona, and they're quite good, but I've said it before and I'll say it again, I've never had even a bite of food in Barcelona that wasn't exceptional.
The service is quite good despite the usually full crowd, and I was very impressed that every beer was given a proper pour with nice head and lacing - they obviously care about the beer a great deal! I've been to a lot of places with great beer, but when the deliver it in a glass that's simply been rinsed quickly in sanitizer, soap, and then residually soapy water I'm left heartbroken because it doesn't look or taste nearly as good as it could have.
I'd call it a must stop if you're anywhere nearby, even if it's just for one beer (yeah, you'll stay for at least two!).
Jan 19, 2017

HopBelT from Belgium
4.65
/5
rDev
+4.3%
vibe: 4.5 | quality: 4.75 | service: 4.5 | selection: 4.75
Dec 31, 2015

samEBC from Belgium
4.39
/5
rDev
-1.6%
vibe: 4.25 | quality: 4.25 | service: 4.5 | selection: 4.5
May 08, 2015

shopshopshop from Canada
5
/5
rDev
+12.1%
vibe: 5 | quality: 5 | service: 5 | selection: 5
Great draft selection--lots of interesting different types, from pales to lambics, along with excellent cocktails of the beer and regular varieties. Right off the touristy Rambla, but doesn't feel touristy at all. Can buy bottles to go, the staff are very friendly, and there is a lot of space in the back for sitting down.
May 03, 2015
Kӕlderkold in Barcelona, Spain
Place rating:
4.46
out of
5
with
8
ratings