Clancy's Red
| Moosehead Breweries Ltd.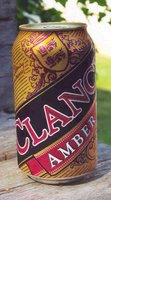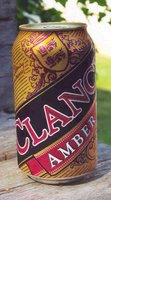 BEER INFO
Brewed by:
Moosehead Breweries Ltd.
New Brunswick
,
Canada
moosehead.ca
Style:
American Amber / Red Lager
Alcohol by volume (ABV):
5.00%
Availability:
Year-round
Notes / Commercial Description:
No notes at this time.
Added by Mindsquall on 12-09-2006
HISTOGRAM
Ratings: 13 | Reviews: 8
None found.
More User Reviews:
3
/5
rDev
+3.8%
look: 3 | smell: 3 | taste: 3 | feel: 3 | overall: 3
This is my first beer from New Brunswick.
The beer pours a yellow-amber color with a white head. The aroma is toffee and not too much else. There is maybe a little fruit in the aroma, but it is very faint. The flavor is tea, toffee and some fruity notes. Medium mouthfeel and medium carbonation.
Not too bad.
312 characters
2.48
/5
rDev
-14.2%
look: 3 | smell: 2.5 | taste: 2 | feel: 3 | overall: 3
Pours an obviously amber colour, two fingers of white head dissipate to a small ring that sticks around for some time and leaves a bit of lacing behind. You can faintly smell the malt, but it's almost all a metallic boozy odour. Taste starts with some malt, turns slightly sour, with a dry alcohol finish. Seems to balance hops and malt, but both appear only faintly. Taste is fairly weak. A medium body in the mouth, with crisp carbonation. Goes down fairly smoothly, thought this is probably due to the weak taste.
516 characters
3.53
/5
rDev
+22.1%
look: 4 | smell: 3.5 | taste: 3.5 | feel: 3.5 | overall: 3.5
Never seen this one before so I figured I'd get the 4 pack of 500ml cans, since the price was fairly reasonable ($8.95) and give this one a shot.
This poured a rather nice deep red with a slightly fizzy head that lasted a little while, eventually leaving a ring around the glass. Smell is very malty, something that remains apparent throughout the nose. This bold malt character is present in the flavor as well, it's a very smooth malt aroma that I have found to be characteristic of this style of beer which is actually quite nice and refreshing. I also found this one to be fairly smooth and quite drinkable as well.
Overall I'd say this is not a bad beer. Certainly worth a try.
689 characters

2.25
/5
rDev
-22.1%
look: 2 | smell: 2 | taste: 2.5 | feel: 2.5 | overall: 2
A: Lacking red, this one pours to a more golden amber lager color. Small head of white foam trickles away quickly, leaving some lace inside the glass. Medium to medium low carbonation.
S: Odd aromas of grapes and fusel alcohols. Ugh. Mild caramel malt scents are quickly phased out by a wet paper smell.
T: Grapey fruit flavors produce little malt and even less hop flavor than one would reasonably expect from a macro brew. Slight fermented sweetness toward the finish.
M: Very champagne like; lots of hidden carbonation, slick and watery. Boring.
D: Not impressed with this one. Likely wouldn't come back unless it were free and available at a party.
Notes: Man, how much I have learned about macro made beers, and all thanks is due once again to biegaman for providing the sample.
799 characters
2.24
/5
rDev
-22.5%
look: 4 | smell: 2.5 | taste: 1.5 | feel: 3 | overall: 2.5
Not even red! Pours a clear amber, thick white head, nice lacing, good retention, looks half decent. Smell is sweet, lagery, rice, sugar, unpleasant, almost foul. Taste is very weak, almost non existant, watery corn and brown sugar, little alcohol, almost water. Mouthfeel is light bodied with medium carbonation. Didn't even know this was made by Moosehead, but now it all makes sense. Avoid!
393 characters

3.08
/5
rDev
+6.6%
look: 3.5 | smell: 3 | taste: 3 | feel: 2.5 | overall: 3.5
Could have sworn I had this on tap last summer in Halifax....perhaps this is "Clancy's amber" in a new tarted up can sold into the Ontario market....but got some in cans from the LCBO:
Pours a clear medium amber color in the glass...decent 3 finger frothy cap lasts well and laces. (Extra points for the cap and lacing)
Aromas of fresh bread, caramel and wet hay...decent for a macro.
Medium body, thin mouth feel, smooth malty caramel character.
Good dose of bready malts in the front, hops really trimmed back,... midway the body thins out though and it turns sweet ... finishes with a sweetish caramel-toasty taste with a whisp of hops showing up....light drying after taste.
Not bad, unspectacular, a tad sweet and undefined but smooth and malty and I like that quality. As these red macro beers go, I prefer this one best....seems good to wash down a plate of steamed clams at any franshise restaurant-pub.
931 characters

2.78
/5
rDev
-3.8%
look: 3.5 | smell: 3 | taste: 2.5 | feel: 2.5 | overall: 3
Pours a brownish copper color, this doesnt really look like a red ale. The creamy head stays for a good length and leaves plenty of layers of lace on the glass. The aroma is sweetish with some light English hopping and crystal malts evident. The sweetness tends to overwhelm. The taste is grainy with honey and pear notes. Biscuity (read: substantial) malt flavors arent really evident. Herbal hops are almost imperceptable, and provide no bitterness. The finish is sweetish and just north of cloying.
This is an average ale, its drinkable, but very bland and lacking in complexity. I wouldn't recommend it unless you really like sweet and light flavored ales.
664 characters

2.36
/5
rDev
-18.3%
look: 3.5 | smell: 3 | taste: 1.75 | feel: 3.25 | overall: 2

2.56
/5
rDev
-11.4%
look: 3.5 | smell: 2.5 | taste: 2.5 | feel: 2.5 | overall: 2.5
Red? Not really. Maybe a hint of rust, but sure looks pretty much to be dark amber to me. Otherwise, pretty good looking. Substantial head that stays for a while. Unremarkable, slightly sour nose with fruit notes.
This bodied and lacking flavourwise. Just not much to be had here.
283 characters
Clancy's Red from Moosehead Breweries Ltd.
Beer rating:
2.89
out of
5
with
13
ratings