Halls Wine and Spirits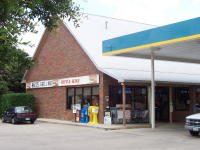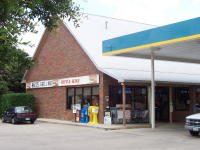 PLACE INFO
Type:
Store
4200 Glade Rd
Colleyville
,
Texas
, 76034-5903
United States
(817) 267-6803 |
map
Notes:
No notes at this time.
Added by Morris729
PLACE STATS
Reviews:

25

Ratings:

pDev:

11.93%
HISTOGRAM
View: Place Reviews
Ratings: 33 | Reviews: 25

3.45
/5
rDev
-12.4%
Well, after reading all the hype I decided to stop in and check this place out....high expectations in tow. First off I should have noted that it's a Valero gas station, because I kept driving back and forth looking for a farmer's market type place. As far as the selection goes, it is definitely up to the hype. There were easily numbers in the double figures of beers I've never seen anywhere else. That said, the irony is they didn't have any of the beers I specifically went there looking for (which Central Market did...since I went there right after). On top of that there was not a human in sight to ask about potential stock in the back. The one big caveat is that to me the selection is kind of suspect. I counted at least a half a dozen seasonal beers that were "in season" 6-8 months ago. All I could think of after that was....how old are the rest of these beers ? So, while the selection is interesting, and I'm sure I'll give it another look when I'm over that way...I certainly won't be rushing back, as I left empty handed and very much underwhelmed.
1,066 characters
3.85
/5
rDev
-2.3%
I guess I've always been aware of Hall's Grocery. My parents used to buy wine there back when its sale was still forbidden in our backwards little town, but it wasn't until I got into beer that I came to appreciate this unique place.
Follow the giant, phallic propane tank and you will find a gas station/plant nursery/deli/grocery/beer & wine mecca that is like no establishment you have ever set foot in. Upon entering, it is impossible to miss the astonishing variety of wines, but push past all that (after checking out the variety of beer glasses in the window) to the far wall and beneath the collection of guitars and neon beer lights you will find the real draw: cooler after cooler of the world's finest beers. Belgium, Germany, Britain, Japan, a fair assortment of Texas brews - I even saw a Latvian beer last time I was in there.
Now, there are a few knocks against the place. First off, while the service is friendly, they aren't always knowledgable and they only rarely make their way back to the beer section to answer questions. This is somewhat mitigated by the oddball collection of beer enthusiasts that are drawn to the place. Go in at the right time and you will probably meet someone who can teach you a little something about our favorite beverage. Also, the beer does seem to sit and gather dust longer than I'd prefer. All the more reason, of course, to spread the word and get more people shopping there. In addition, the prices are a bit higher than Central Market's and they don't really encourage breaking six-packs and mixing singles. Another complaint is the organization. Beers are generally arranged by brewery, but beyond that you are pretty much on your own as far as finding what you're looking for. This is an especially glaring oversight considering how well sorted the wine selection is (country, style, price). I found Westmalle in one cooler, Rochefort in the next, Orval another over, and Maredsous, St. Bernardus, and Koningshoeven around the corner. Why not put the Belgian beers (or Belgian-style beers, for that matter) in one place? Or how about a section dedicated to Texas beers? I'd really like to see Halls show as much respect for their beer as they do their wine.
While the Fort Worth Central Market may have lower prices and a slightly better selection, the convenience of Hall's will continue to make it my go-to beer store.
2,387 characters

4.5
/5
rDev
+14.2%
How to describe Hall's? It's not what you think. I don't care what you think, this isn't it. It is a self-described grocery store but its more of a combination gas station/nursery/convenience store/deli/farmer's market/tchochkie shop. From the street, it is a Valero gas station. Walk in and it looks like a taxidermist/rural bbq joint. Walk to the beer coolers and HOLY COW! This is not like any gas station you've ever been to. Selection is phenomenal for Texas and something beyond phenomenal for a gas station in an area that can't decides if its the boonies or suburban hell. (I can say that, I live in the suburbs.) The service is friendly and more knowlegable than the average gas station attendants, but no experts. Prices are a bit high but not ridiculous. The best part is the sign at the end of the coolers that indicates "More beer around corner". Mmmm....no better words in the English language than "more beer"...
927 characters
3.7
/5
rDev
-6.1%
Hands down the best selection I've seen in Texas yet. And I work one exit up the highway. Thank you Beer Advocate for leading me to this place. Basically, if you can get it in Texas, you can get it here.
It does look like some of the bottles have been there a while, but they're almost all refridgerated in relatively dark cases and anything really worth buying should last long enough to collect a little dust and still be okay anyway, right?
Don't bother asking for help. If you don't know what you're looking for when you go in, you won't come out any better off (except that you'll probably have some good beer, regardless of the lack of knowledgeable help, and that would inherently make you at least a little better off, but that's neither here nor there I suppose).
Price wise, it does seem to be a little steeper on sixers, maybe a dollar or two, but the bombers and other bigger bottles seem competitive enough. For example, I saw a couple bottles of DFH Chateau Jiahu at $16.00 per. That's $2-3 less than I've seen it elsewhere. Regardless, unless the prices are ridiculous, I'm shopping selection over price anyway. I guess if I was looking for something specific and more commonly available, I'd check World Market or Central Market first, but this the place to go if 1) you don't know what you want or 2) can't find it anywhere else.
Be sure to check out the small selection of glassware on your immediate right after entering the store.
1,462 characters
3.9
/5
rDev
-1%
From the outside it looks like your typical gas station. It's located right off highway 121 on Glade Road in Colleyville. When you go inside you notice there is a large beer and wine section, with a small deli/grocery store in the back.
The selection here is absolutely incredible. I see beers that I haven't seen anywhere else. A lot of it is in six packs, and most of the singles are either in very large 750ml bottles, bombers, or other large sizes. Some of them are 11.2-12oz singles. Everything is refrigerated.
The major problem with this place is the prices. They absolutely rip you off. I didn't see one beer that was less than $2.50, and if you break a six pack you're probably going to pay $2.50-3.50 per bottle, even from a lower priced six pack. I even saw 12oz beers that aren't that special priced for around $10.
Overall, it's a good store. It has one of the best selections in the DFW area. If it wasn't for the horrible prices, I would consider going there more often, even though it isn't that close to me.
1,035 characters

3.45
/5
rDev
-12.4%
Hall's isn't far from my home, so I'm there quite often. Without any doubt, this is the best selection I've seen in Texas. That doesn't say much as far a lot of other states go, but for Texas, its exceptional.
The service is hit and miss, as others have stated the staff are gas station attendants. Some of them are friendly and somewhat knowledgeable, others are just rude. Most often their greatest interest in the beer is the percentage of alcohol.
The prices are a bit high, but I guess you are paying for selection. The other down side of selection seems to be some of the beers have sat for quite awhile, luckily most all of it is refridgerated.
2/28/07 Just a quick edit of my rating. Other places in the area seem to rival the selection with much better service. Hall's is becoming a "last resort". The selection is good. That's all I can say.
861 characters

2.8
/5
rDev
-28.9%
Edit: made 2 trips within a week since by the airport and found most beers with expired dates or seriously off tastes so lowering quality from 5 to 2.5. Also the service is now terrible. They used to be pretty knowledgeable but not are close to clueless. At these prices and distance, they better improve soon or it's not worth it.
****Original review***
Simple the best selection in the entire DFW metroplex. There are very few beers that I can find other places that I can't find her and many, many that I can only find here. Strange place to find the best beer around. It's a convencience store attached to a Diamond Shamrock (soon to be Valero) gas station in Colleyville on Hwy 121 at Glade Rd. You walk in expecting the usual beers and maybe some wine (also has a deli). BAM - wine everywhere and an incredible beer selection. Told that you can break 6 packs but that they put a high price on it to discourage it. Major downside with great selection is the price to go with it. This is about an hour round trip for me so I buy closer for the beers I know I can get and then go here a couple times a year to get the ones I can't find elsewhere due to the prices. Highly recommend!!! (update: now only recommend if you happen to be in the area)
1,252 characters

4.4
/5
rDev
+11.7%
Talk about a mysterious place... Hall's Grocery Store is very hard to pin down. And unless you are a local, it's very difficult to stress how odd this place really is.
Hall's is a gas station, not really a grocery store. I have actually driven past this place more than once without ever knowing what lay within. Now that I know, I am even more intrigued.
The beer selection at Hall's is just tremendous...easily the best in the area. And although I have heard the prices are higher than Central Market and Mr. G's, they aren't that much higher. Most of the beer is in coolers.
The staff is your typical gas station attendants so don't expect any expert advice. This fact just increases the mystery of Hall's...who exactly decided to create this beer paradise out in the middle of nowhere?
I have no idea. And I don't care.
835 characters
3.65
/5
rDev
-7.4%
Very easy to find, right on the corner of Glade and 121 South. Like other people have mentioned it is inside a gas station, and was pretty skeptical. Inside has 24 small beer coolers, 21 devoted to beer. I don't know why there were ready to drink "Mudslide" and "Sex on the Beach" drinks were sitting next to the beer in the cooler though.
There is some sort of order to how the beer is arranged, but not done very well. Fair to good selection of beers from different countries, and a good amount of belgians, but only a few trappists. The beers made by the same brewery is kept together, but it is unorganized if you want to look for beers by the origin country. I was able to find a bottle of Unibroue 10. Don't know how long its been in the cooler but it is convered in dust.
No one offered to help me find anything, just regular gas station people working there. No evidence of a beer glassware section. Price wasn't unreasonable, but it was just a little overpriced compared to Central Market or Market Street.
Probably one of the best selections of beer closest to Grapevine.
1,090 characters
4
/5
rDev
+1.5%
A coworker introduced me to Hall's about 3 years ago. It's a 10-minute drive from my home in Irving, out in the middle of nowhere, as far as DFW goes. An unusual store: it's a gas station/plant nursery/deli/beer-and-wine store. Over on the right as you go in, they have a small selection of beer glasses that varies from time to time. The beer selection is the best I've seen in the DFW area... it beats Mr G's up in Plano, or any of the Central Markets. Any beer that's available to any Dallas Fort-Worth distributors, they have it. And they usually get new beers as soon as they come available. Plus, you can break up six-packs and buy singles, which usually cost $2 apiece ($3 for some of the premium Belgian singles, depending on who is working the counter. In the morning less beer-knowledgeable staff will charge you $2 for them). On the left-side of their beer section are a number of non-alcoholic beers, rarely available in other liquor stores here. They're willing to special order, though I've never taken advantage of the service.
Prices on everything is at a slight premium above other retail stores in the area... usually 50 cents to a dollar more. They also have a very good selection of wines, including many Texas wines, but it's the beers selection that stands out.
1,287 characters

4.3
/5
rDev
+9.1%
Bless you fellow BAs, BLESS YOU!
I would have NEVER found this little beer shrine without your help.
It's a gas station! Not really shabby, but not up to the ritzy area it's in. The selection was impressive, had to be in the area of 200 beers to choose from. Prices weren't great, but not outrageous. They let you take singles, but charge you $2 a bottle that way (I think I got a break given the price of a 6 of Old Foghorn). Staff was friendly but I would trust your gut over recommendations. I found a Magnum of Anchor Christmas 2003 in the window for $14 that I had to rescue. A great beer like that shouldn't be left in the sun to die, and I'm expecting some damage, but that was the only case of bad storage I really noted. Hate to share this, but I scored a couple Unibroue 10's there as well. Overall a great beer buying experience.
842 characters
4
/5
rDev
+1.5%
I used to live only a couple of blocks from this place. It always had a slightly better selection than the grocery store behind it, so I was a little surprised to see it listed in the Fly de Beer.
Having not been there in years, of course, I had to check it out. They've expanded significantly since last I was there. Don't let the exterior corner-gas-station appearance fool you, this little oasis has a beer and wine selection that rivals Central Market. It may even be a little better since I saw brands there that have never made their way into CM's shelves. Coolers and coolers of the stuff (mostly imports) with cases of macros taking up only a small amount.
Wine selection is also wall to wall and a "featured" beer (re: new purchase) is usually prominently on display. The staff tends not to know a whole lot -- just kids working counter at a gas station -- but they're friendly enough and will point out the new or interesting stuff. Didn't try the deli, not a fan of food and petrol.
999 characters
3.85
/5
rDev
-2.3%
Halls, to put it simply, has the best selection in the Metroplex. If you want a specific beer and don't want to hunt for it, this is the place to go: if they don't carry it, it's not in the Metroplex. That's the upside: the downside is that they charge a premium for this selection. All their beer costs about 20% more than any of the other good Metroplex beer stores (Central Market, Mr. G's, etc...) and I can't ever recall seeing a sale at Hall's.
The staff is friendly enough, but I've not known them to be very knowledgeable. They're mostly young kids and the owner himself once told me he never touches beer: only Jack Daniels. On the upside, all the beer is kept cold (the only warm beers are part of special displays) and you can break sixers.
Hall's is also a deli, a wine shop, a convenience store and some sort of nursery/gardening supply store. I only ever go there for beer, but they appear to cater to many different crowds.
946 characters
Halls Wine and Spirits in Colleyville, TX
Place rating:
3.94
out of
5
with
33
ratings