MacGregor's Grill & Tap Room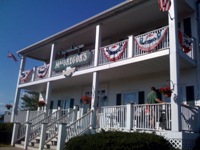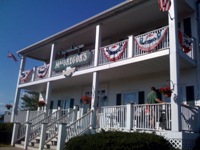 PLACE INFO
Type:
Bar, Eatery, Beer-to-go
759 S Main St
Canandaigua
,
New York
, 14424-2214
United States
(585) 394-8080 |
map
macgregorsgrillandtaproom.net
Notes:
No notes at this time.
Added by BeerAdvocate
PLACE STATS
Reviews:

9

Ratings:

pDev:

15.38%
HISTOGRAM
View: Place Reviews
Ratings: 14 | Reviews: 9
Reviews by CBFanWish:
4.47
/5
rDev
+14.6%
vibe: 5 | quality: 4 | service: 4.5 | selection: 5 | food: 4
Canandagua a nice little city that sits on the North end of Canandagua Lake in New York's Finger Lakes region. When you visit Canandagua, make sure you stop at MacGregor's for a bite to eat and a beer or two or three. With 73 beers on tap they have more than any other bar in the city. It sits just accross the street from the pier, so atfer you have a couple, you can take a walk and enjoy Canandagua Lake. The food is your usual pub fare, cheedar fries, chicken fingers, burgers, and the like. I had a couple great brews from Rogue, North Coast and Victory. This is a great place I think every traveler should hit while on a tour of the Finger Lakes.
652 characters
More User Reviews:
2.5
/5
rDev
-35.9%
vibe: 2.5 | quality: 2.5 | service: 2.5 | selection: 2.5 | food: 2.5

3.89
/5
rDev
-0.3%
vibe: 3.75 | quality: 3.75 | service: 3.75 | selection: 4.25


3.68
/5
rDev
-5.6%
vibe: 4 | quality: 3.5 | service: 3.5 | selection: 4 | food: 3.5

3.59
/5
rDev
-7.9%
vibe: 3.25 | quality: 4 | service: 2.75 | selection: 4 | food: 3.75
Visited twice during the afternoon on a trip to the Finger Lakes.
Comfortable place, though could use an update from the 80's-ish decor. Plenty of flat screens around for sports.
Servers were friendly & helpful, though not very knowledgeable about the beer & food service was pretty slow both visits.
Extensive, balanced tap list with various styles & breweries. Served as stadium pours in 20oz dimple mugs (a plus for me, actually). Beers were in good shape & at proper temperature.
Ate wings both times & they were stellar. Everyone else enjoyed their food too.
Great place to visit & hang out. Just don't be in a hurry for food.
636 characters
3.78
/5
rDev
-3.1%
vibe: 4 | quality: 4.5 | service: 2.5 | selection: 4 | food: 4
MacGregor's Grill and Tap Room....
Ate here twice on a trip to Canandaigua in the Finger Lakes, we stayed at the very nice Inn on the Lake nearby.
Cafe feel though this is in a huge house, tile floors, lots of small tables. Over 10 televisions to watch the game on, I was easily able to see the Eagles put a whoppin on the Falcons. Three separate rooms, one of which contains the very long bar.
Fifty plus taps, a rotating brewery every month, in this case it was Southern Tier, many of the taps are national BMC but I did notice Sly Fox, Blue Point, Troegs, Victory, and again all of Southern Tier's offerings. Also a large wine selection. Beer was expensive, five to six a pint, more expensive than anywhere else in the Finger Lakes that I visited. Still, they had a wider selection so I guess that makes up for it.
Had food both times, excellent and large portions at a fair price. Tried wings, two sandwiches, and a huge taco salad. All very good.
Service was mixed, all waitresses were nice but did not have knowledge of beer and tended to be aloof. Had to flag them down for refills before.
Overall though, great bar with a lot of good beer and a hell of a place to watch the game. If I lived around here I'd be here all the time.
1,244 characters
4.53
/5
rDev
+16.2%
vibe: 4 | quality: 4.5 | service: 4.5 | selection: 5 | food: 4
The place is beautiful, an old house that was remade into this beer heaven. Overlooking Canandaigua Lake. My favorite bar.
The atmosphere is higher-class than the dirty dive of Jose and Willy's right next door, but still good and informal. Warm. I just don't like the small bathrooms and the incredible amount of douchebags that frequent the place.
The selection? Something like 70 beers on tap! A bunch more in bottles. Arrogant Bastard, Hennepin, Stella Artois, Spaten Oktoberfest, Brooklyn Chocolate Stout... It's staggering.
Pricing is a good dollar-a-beer more than most bars. The most expensive is the Lindmans Framboise Lambic, at $5 for 7 ounces or $9 for 11 ounces. The lambic isn't sold in pitchers.
THAT SAID, the pitcher price never exceeds $14, and many are $11, and when they're trying to empty the keg you can get a big pitcher for as little as $7. Essentially, what I am trying to say is go with a buddy, buy a pitcher, and pay $3.50 for 44-ounces of beer each.
981 characters
4.08
/5
rDev
+4.6%
vibe: 3.5 | quality: 4 | service: 4 | selection: 4.5
This is my home base--I live just up 332 from this place, and am here once or twice a week--so I may be a bit biased.
I've honestly never eaten here, and never thought to. I saw someone order a sandwich once.
To start: yes, there are 80+ beers on tap, but out of all the MacGregor's locations, this one has the most conservative selection. Way too many boring, interchangeable American/Canadian macro pilsners for a bar that prides itself on offering unique beers. Having said that, you'll still find plenty to drink, even if you can eliminate ~20 beers from their list before you even sit down. I also find the MacGregor's brand beers pretty bland--they push them pretty hard--so I steer clear of them. YMMV.
This place absolutely shines in the fall, as the Oktoberfests are seemingly endless. They also have some hard-to-find beers (for around here, at least). They always have Leffe Brown on tap, which you can't get at Beers of the World, and any place that has Franziskaner Dunkel on tap is fine by me. They also have more than enough Southern Tier on tap to keep you busy (obviously, they stress locally-brewed beer: Ithaca, High Falls, and Southern Tier are all dominant on the menu, though Ellicottville is strangely absent). They add/remove ~15 beers with the changing of the seasons, so things stay pretty fresh. They know how to care for beer, though, so even the out-of-season beer is still good, should it still be on the menu. I wouldn't order a holdover Christmas Ale in August, but you get my drift. On a chilly day in April, I wouldn't hesitate to order it.
The bartender I like goes to Nazareth. He's pretty chatty and knows his beers.
If you have questions about a beer, they won't spew nonsense--they'll give you a sample. Further, they have 11 oz glasses, so if you're like me, and you like to try a bunch of different beers on a Wednesday afternoon, you don't have to do the "pint or nothing" approach. The only problem is that you need to request this, specifically. If you just say, "a [name of beer], please," they'll bring you a pint.
And how cool is my wife? She brought me a Hoegaarden while I was typing this.
2,162 characters
2.7
/5
rDev
-30.8%
vibe: 3.5 | quality: 2 | service: 3.5 | selection: 2.5 | food: 2.5
First time here tonight and was excited to check the place out since had heard of their extensive tap selection. Ate in the dining room which was nice, but rather small (probably 10-12 tables for four). A bunch of TV's up around the room with an assortment of sporting events on which was nice. Nice old beer signs hanging around the room.
Service was reasonable. Our waitress was friendly and attentive. Felt a little rushed when we sat down since it was a pretty busy time, but that subsided when a few other tables emptied up.
Selection is a bit misleading. Nice to see Brooklyn Blk. Choco. Stout, Southern Tier IPA and other good New York Brews on tap, but they also had a lot of taps reserved for BMC products and other sub-par offerings. A pretty varied selection, just not a lot on the quality craft-brewed stuff I would expect on a list that long. Prices were fairly reasonable though, although I'm used to beer bars in NYC and Boston which is a very different market.
Food was typical pub fare. A nice selection of burger variations, though be warned that they default cook to Well-Done which is a bit dry for my taste. We also ordered a plate of "tremendous fries" which did not quite live up to the billing.
My major complaint for the night occured right before we left. A friend ordered a dessert of Irish Ale Ice Cream and I decided to have a half pint of Brooklyn BCS while she worked on it. The waitress brought me the glass with the news that they had run out of BCS halfway through the pour, but "don't worry, they filled it the rest of the way with the MacGregor's Milk Stout". D'oh!!! That pretty much ruined the beer experience for me, but I still had a great night with some terrific friends.
I'm not real familiar with the area so don't know if there is another gem around, but I'd say if you're around, this place is worth a stop.
1,871 characters
4.2
/5
rDev
+7.7%
vibe: 4.5 | quality: 4.5 | service: 3.5 | selection: 4.5 | food: 4
Cheers: What a way to conclude a weekend that consisted of Empire Festival and Cuse on Fri, Saranac and Utica on Sat. Perfect finish to an almost perfect weekend. Check out the historic renovation pics. Prior to MacG's, the place was a real dump, resembling a crack house. Sunny outdoor patio revels in feel good vibes. Beer list was presented upon sitting down. The Brooklyn IPA was beautiful in the sunlight, radiant and brilliant against the light blue sky. As with the typical MacG's lotsa NY micros. Almost overwhelming. It took us a good 5 min to pick out our poison. Draft specials are the way to go if fundage is an issue. We figured out without the help of a calculator and analytical calc that you saved $1.50 ordering a pitcher vs. 3 pints. Club sandwich was spot on crispy bacon, moist turkey, perfectly grilled wheat bread, no sogginess here. Friendly patrons, willing to chat you up, wish we could have stayed and gotten snozzed, but the road was beckoning us. Felt like we were no longer in NY, pehaps Sarasota, Florida. Screw Tanning Bead, come here, get a pitcher or four, and soak up some rays. Alcohol does wonders for numbing sunburn.
Jeers: Feel good vibes were interupted by the realization that we were in Canadaigua and had to drive back to Buffalo. Bottles of ketchup were sparse and had to be passed from table to table. Bathroom appears to be an afterthought. Good luck finding it before you piss your pants. Whiskey Tango couple inquired if there were any Miller Lite bottles. Fish Fry really is Captain Gordons fish sticks. Our waitress may have been hung over.
On a side note, the Wegmans in Canadaigua has a good selection of Micros: Magic Hat, Southern Tier, Saranac, Brooklyn, Road Dog, and some others that escape me. Plus they sell road flares. Yup, those same road flares that the friendly county mounty sets up when someone drives over an enbankment. We checked out 2 sixers and 6 road flares with no prob. For this reason, the Cdga Wegmans in is my heart forever.
2,007 characters

4.08
/5
rDev
+4.6%
vibe: 4 | quality: 4.25 | service: 4 | selection: 4 | food: 4
Thanks to all the fellow BA's who led me in this direction prior to heading to the Finger Lakes,a nice two story building that was easy to find.Seventy-five taps laden the bar with a big portly and very friendly bartender waiting to help you decide and willing to give you any sample of brew that you want.I have been to a few bars with more taps but this bar wins out because of the quality brews on tap like Bear Republic Hop Rod Rye and Big Bear stout,Southern Tier Harvest ale just to name a few (there many other great ones)as well as there own brews made from local Ithaca brewing,the big man porter was named after are bartender who was extremely friendly and helpful giving my wife and I samples from seven or eight different brews.We only had some Buffalo wings to eat and they were pretty good so gave the food good marks.A true beer fans bar friendly and a great selection I will not pass this place by if ever in the area again thats for sure.
955 characters
4.33
/5
rDev
+11%
vibe: 4 | quality: 4.5 | service: 4 | selection: 4.5 | food: 4.5
Pretty consistent with the other MacGregor's locations. This one's perhaps a bit quieter and a little more family orientated. That doesn't take away from the quality and selection that MacG's is known for. Comfortable bar area, separate dining room. As always a multitude of draughts, about 80 handles, great specials and pub grub. Many local, regional and national micros and some hard to find imports. Friendly, attentive service. A must for locals or anyone traveling through Canandaigua (about 40 min SE of Rochester) in need of good beer and some nosh.
557 characters
MacGregor's Grill & Tap Room in Canandaigua, NY
Place rating:
3.9
out of
5
with
14
ratings