O'Gara's Bar & Grill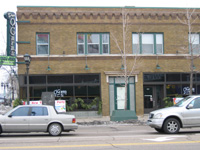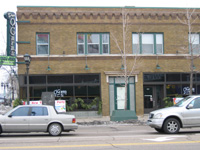 PLACE INFO
Type:
Brewery, Bar, Eatery
164 Snelling Ave N
Saint Paul
,
Minnesota
, 55104-6748
United States
(651) 644-3333 |
map
ogaras.com
Notes:
No longer brewing beers.
Reviews: 7 | Ratings: 12
Reviews by Ragingbull:
2.73
/5
rDev
-10.8%
vibe: 3 | quality: 2.5 | service: 3 | selection: 2.5 | food: 3
O'Gara's is place with some history to it and I enjoy that in a brewpub. Charles Schulz of "Peanuts" fame father had his barber shop in the building and I believe O'Gara's now owns the space and if not has a "Peanuts" cartoon with a barber shop featured on the wall. I like to stop in occasionally as a change of pace from the other Twin Cities brewpubs and will go whenever I have company in town so that they can see it for themselves. On one particular occassion one of the bartenders advised that the brewer sometimes has a couple drinks while brewing batches of beer and that he believes that is why the quality varies so wildly. The Sligo Red Ale is probably the best beer and is likely their best seller as well. It has been sold out on a couple of my visits, but the Cork Brown Ale is a nice alternative. The other beers are not really my style but they have other microbrews on tap. They brag on the fact that the local athletes will pop in from time to time. I believe Joe Mauer has been known to pop in and Matt Birk. I read some reviews on this site that were less than stellar, but must say that as far as bars go the place is alright. Its not going to be the best food or beer you have ever had, but the "best" is reserved for only one place in your heart. I go back periodically and would say that if you are in the area, like beer and haven't been you should probably go.
1,387 characters
More User Reviews:

3.75
/5
rDev
+22.5%
vibe: 3.75 | quality: 3.75 | service: 3.75 | selection: 3.75 | food: 3.75
3.48
/5
rDev
+13.7%
vibe: 3.5 | quality: 3.5 | service: 3.5 | selection: 3.5 | food: 3.25

2.76
/5
rDev
-9.8%
vibe: 3 | quality: 2.5 | service: 3.25 | selection: 2.5 | food: 2.75
2.28
/5
rDev
-25.5%
vibe: 2.5 | quality: 2.25 | service: 2.5 | selection: 2
2.99
/5
rDev
-2.3%
vibe: 3 | quality: 2.75 | service: 3 | selection: 3.25 | food: 3
The place has been around for 70 some years and it has a little seedy quality to it. It has a vibe as a place where people go who want to drink a lot. This is a place where hockey and softball teams would go after a game. The beer list has 16 local brews - primarily craft, 7 west coast brews (includes Coors), several adjunct industrial lagers and of course Guinness. The bottled selection - with three selections - looks like it was chosen by August Busch III before the merger. The food is bar food quality.
510 characters
2.78
/5
rDev
-9.2%
vibe: 4 | quality: 3 | service: 3 | selection: 1.5 | food: 3.5
I probably head to O'Gara's a few times a month, since it's so close to my house.
As far as beer bars go, this place isn't on the map. Their taps cover a good range of beer, from the biggest of the macros and Irish imports, to some of the good regional crafts (Schell's, Summit, Lenenkugel's), with a couple bigger craft brewers mixed in (think Redhook). But, the good thing is that no matter who you're with, from BMC drinker to beer snop, O'Gara's will have a pour to satisfy everyone. As this place isn't a beer-centric bar, the staff is not going to be knowledgable about the beers. However, I've always been pleased with the servers and bartender, having received quality service pretty much always.
Food is above-average bar fare, in my opinion. Good burgers and sandwiches, and a pretty extensive menu for whatever you're feeling.
If you're on a night out, O'Gara's Garage next door has music a few nights per week. Usually cheap cover and some entertaining shows.
974 characters

2.94
/5
rDev
-3.9%
vibe: 4 | quality: 2 | service: 3 | selection: 3.5
A Friend of mine (now BA SMF) lived two blocks from O'Gara's so I was thinking that this would be a great place to frequent due to its location and the potential for tasty homebrew. The place is in one of the less busy areas of St. Paul so there wasn't the big city feel to the place. In fact, it was quite the opposite. The place is broken up into a bunch of smaller seating areas so there isn't one pervasive environment. You can belly up to the bar, get away from the noise and hide in a booth, or sit in the dining section. Nice options. The atmosphere has a good old time feel to it. The last positive thing I can mention is that they have an above average selection of whiskey. Notice I haven't mentioned their beer yet.
The four of us who were there each ordered a different brew. I believe mine was their ESB. When the beers arrived, we all took a sip and each reacted the same with furrowed brows and looks of disgust. We hesitantly swapped beers only to find that each different type was just as foul as the last. This was beer on a technicality alone. Something had gone horribly awry in the brewing process somewhere. We're assuming that it was some sort of rush job to keep up with demand. Either way, it was unacceptable; nay, intolerable. We marched back to the bar in succession and demanded replacements from the bartender and he promptly swapped them out for bottled imports. It didn't strike me that this was the first time such a demand had been made.
Big disappointment. Great atmosphere, good whisky, and terrible beer.
1,556 characters

3.33
/5
rDev
+8.8%
vibe: 3.5 | quality: 3.5 | service: 3 | selection: 3.5 | food: 3
Extreme hanf out bar, not a good thing in my opinion and its made worse by green paint on much of the interior and furniture. Somewhat dirty honey-colored wood and brass round out the gig, with scrubbed exposed brick on some walls. Fills with young folk rather quickly and its hard to hear. Service is straight up spotty. Decent selection of on tap offerings (including some really mediocre house brews), but nothing unusual to Minneapolis/St. Paul. The food is sports bar fare, nothing unusual. I've spent some time here in booths, but never at the bar, which is usually something I regret, but there never seems to be any interesting conversation there anyways.
663 characters

3.75
/5
rDev
+22.5%
vibe: 4 | quality: 4 | service: 4 | selection: 3 | food: 4
O'gara's can be a fun little place to "enjoy" a beer, a bit out of the way from the down town areas of Minneapolis/St. Paul. They have a staged back bar area that used to be a garage where some pretty decent bands play so it can be a little loud, but the stage area is separted from the restaurant area so it works out if you want to dine & drink then go and take a gander at the band, it can be a bit younger crowd, but it depends on the band sometimes.
The dining area is spacious with dark varnished wood and brass all around and lots of dark green including the tables, the ceiling, which is molded tile, some of the walls, but the walls are mostly brick. Fancy ceiling fans with the ones over the very large bar area the old fashioned exposed belt driven kind, which is kinda cool. The decor has some beer & liquor mirrors, Irish/Ireland maps, photos, and artwork, but most of the artwork is that of Charles Shultz, beloved creator of the Peanuts gang, aka, Charlie Brown, Snoopy, etc.. The building itself has alot of historic value when it comes to that because that is where he got his start, his Father use to live and operate a barber shop in the building back in the 1940's. The small brewpub area in back, where you can see behind some windows the vats & equipment, is where the barbershop used to be and just outside still hanging on the wall is the actual striped barber's pole. Mostly enjoyable service its a bit of a hit or miss, slow or busy, but if you ask about Charles Shultz your sure to get some interesting info.
Has a parking lot and some side street parking. The food is pretty good, decent grub with alot of the same as most sports bars, with burgers and sandwiches, some solid entrees and salads, some mix and match Irish fare. The fries needed some ketchup help.
Beers either on-tap or bottle is nothing that ya can't get nearly at every other bar just like it around the towns. The usual marcos, with Miller, Sam Adams, locals of Summit & Leine's, some imports, Guiness, Harp, Bass, P. Urquell, New Castle, Heineken but its all the same around here.The brewed beers, which they have six of, are not very good, you can get the samples for $4 @ 4oz a piece, but its hardly worth it.
But if your into music, maybe a little bit of St.Paul nostalgia, and not so much the beer, this may be one of the easiest places to go in the area (Snelling & Summit) but closer to the hwy94 exit.
2,413 characters
2.89
/5
rDev
-5.6%
vibe: 2.5 | quality: 2 | service: 4 | selection: 3
An "afterthought" establishment, where the bar has been around for so long (1941) and the brewing has not (1996.) This can make a brewpub, since it has been at it for seven years, look like more of a success than it is.
Fact is, the beer brewed there is not of good quality. Or else, they don't take care of the lines. I sampled three different ales, and only one tasted "like it's supposed to." Many people there are just having something so they can get rip-roaring drunk. Both young and old patrons frequent this Irish mainstay.
Went on a Friday night. I can't say I loved the atmosphere. The decor is pretty fine, but with all these young college yobs, glowering mooks, and shreiking females, who can tell? The people who worked there were a bustling crew. I'd have to say that if you're looking for a popular hang-out, this might not be a bad choice. But if you're looking for a place serious about it's beer, forget it.
933 characters
O'Gara's Bar & Grill in Saint Paul, MN
Brewery rating:
0
out of
5
with
0
ratings