Dismiss Notice
American Home Brewing Supply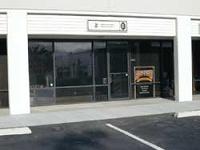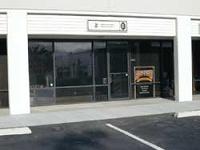 PLACE INFO
Type:
Homebrew
9535 Kearny Villa Rd
Ste 104
San Diego
,
California
, 92126-6509
United States
(858) 268-3024 |
map
redkart.com
Notes:
No notes at this time.
Added by xlperro
PLACE STATS
Reviews:

12

Ratings:

pDev:

14.65%
HISTOGRAM
Ratings: 14 | Reviews: 12
Reviews by domtronzero:
4
/5
rDev
-7%
While this homebrew store has a smaller inventory compared to the other homebrew shop in San Diego, the service and willingness-to-help attitude from the owner, Vance, makes up for it. Ingredients are always fresh, and this store specializes in those hard-to-find parts in SD (refigerator temp-controllers, carboy caps, etc.). Prices are slightly higher than the other homebrew shop, but if you have ANY problem with your brew, Vance is an awesome resource of information. Very smart and really knows his brewing.
513 characters
More User Reviews:

4.61
/5
rDev
+7.2%
vibe: 4.75 | quality: 4.75 | service: 5 | selection: 4
Nice guy selling all the right stuff for home brewers. This is where I shop.
77 characters

4.83
/5
rDev
+12.3%
vibe: 4.75 | quality: 5 | service: 5 | selection: 4.5
Recently stop here to get some info on brewing at home and was surprised to have such a helpful individual like Vance there to explain and guide me along. I ended up buying some equipment and a starter kit which was reasonably priced and am now looking forward to start the process. I would and have recommended this place to others and i am excited to learn more from Vance.
375 characters

4.28
/5
rDev
-0.5%
vibe: 4 | quality: 4 | service: 5 | selection: 4
I was actually on my way to Ballast when I came into Vance's shop just as a rally point and asked him some questions. His thoroughness and willingness to actually not only tell me how to make brew but actually make sure I was learning as he was talking was a class act. I immediately bought all my equipment on the spot and he's been walking me through my first batches of BSDA and WIT. I can call him anytime I have questions and a couple of times I just came in to chat and learn more ... I can truly appreciate his passion and attitude about home brewing and empowering people to become better home brewers. Cheers, Vance!
625 characters
4.7
/5
rDev
+9.3%
I often buy my home brewing supplies here, and the owner Vance is always a wealth of brewing information. Chatting with him about beer syles and current events is always a pleasure. He carries hop rizomes in the spring, so if you want to try to grown your own, you should stop by. His selection of specialty grains is limited, but the quality of his grains is exceptional. He sells hops in 1 ounce packages, and carries a variety of liquid yeasts, but he doesn't carry many dry yeasts, because he believes liquid yeasts produce better beer. If your looking for something that he doesn't stock, he will order it for you. If you call him in advance he will even kit your ingredients so you just have to walk in and pay. Overall impression -- this is a fantastic place to buy home brew supplies.
792 characters
2.4
/5
rDev
-44.2%
I've been to AHBS a couple times now. Most recently just a few days ago. The selection is fair, but it is a small shop. They were out of the two items I was looking for: Rauchmalz and Oktoberfest yeast.
I've chatted with the owner before and I know him to be a talker and an opinionated one at that. However, I felt he was way over the top. I consider myself to be an expert brewer (and certified beer judge) so I enjoy talking brewing with like-minded folks. But this guy tends towards hyperbole a little too much for my taste. To disparage and dismiss as "BS" the entire Internet brewing community and the "beer geek universe" just hits a little too close to home for me.
With any highly technical hobby like homebrewing there's always going to be differing opinions. If you can back up your statements with facts then please do so and discuss in a civil manner. But cursing and insulting those who hold those opinions does nothing for the hobby and makes me want to avoid people like this.
Other than that, the shop seems to be fairly clean and organized. It's relatively accessible being close to a major freeway. I haven't done extensive comparisons but others have said that their prices are a bit higher than the other shops in town.
1,244 characters

4.5
/5
rDev
+4.7%
I brewed my first Beer about 10 years ago with Vance answering questions I had. always answers all questions without hesitation. American Home Brew aways has what I'm looking for, and sometimes things I didn't know I needed. Great place, small and out of the way. Prices are a little higher, but the experience is one not to be discounted. AHBS may very well be the best source of brewing knowlege in San Diego. If your looking for exotic ingredients, this isn't your place. But if you need equipment, you at home.
514 characters
4.3
/5
rDev 0%
The only thing I can compare this shop to is Home Brew Mart in Linda Vista. Having been to both I almost prefer this shop, despite slightly higher prices. The guy running the show over here is extremely knowledgeable and willing to help formulate/correct a recipe. He has quite a bit of ingredients, and other gadgets around the shop. It's small but basically has everything you need. The location is odd but you can't blame him for that. I would probably buy larger equipment elsewhere, but if you need something minor like a grainbag this place is perfect for that and all your ingredients.
592 characters
3.95
/5
rDev
-8.1%
This is a very tidy, small shop. And, it has most of what one might be looking for. The proprietor is very knowledgable about products and techniques. Especially compared to the other shop in town, where it is often difficult to get help or avoid being talked down to if you do get help, this guy is eager to help. Maybe a bit too eager, though. It seems this is a one-man show, and that one man is counting on every sale (can't really fault him for that, though).
The biggest drawback is price. Prices are a bit higher than the other shop in town, and the other shop in town's prices are quite high. That's just the way it is brewing in San Diego--you'd think the 7th largest city in the country could support more than 2 homebrew shops! Could we get a little competition, please?
Overall, a decent shop. I wouldn't hesitate to buy ingredents from this shop, but for equipment (i.e. anything where freshness isn't an issue) I buy online--it's consistently cheaper even with the shipping charges.
1,002 characters
4.5
/5
rDev
+4.7%
Finally found the time to head over to American Brewing Supply over the Thanksgiving weekend.
This place was actually pretty easy to find, mapquest made it look more difficult.
Small place neatly packed to the gills with home brew equipment. I went in search of a few gadgets, a carboy, some hops and just to check the place out.
I found everything that I was looking for and the gentleman working was very eager to assist me. This guy was very informitive and covered anything I might have forgotten.
Prices where a little higher than Home Brew Mart, but AHBS had a better selection, they stocked a few neat little items I hadn't seen anywhere else. I'll be going back again.
Cheers!
701 characters
5
/5
rDev
+16.3%
I was at AHBS today for the first time. I have been to a few other homebrew shops in the past both in San Diego and in Washington. This one is in my opinion, the best. The owner, Vance,has xtensive practical knowledge of homebrewing. He cleared up all of my questions. I have never been to a homebrew shop where they take as much time to explain things to me. Other one just kind of look at me when I ask a question. I usually end up leaving the store with more questions than I came in with. That was definately not the case at AHBS. They have a good selection of malt extract kits for beginers. He aslo had a good selection of grains and other ingredients. He had lots of supplys, and they were very decently priced. I plan to go to AHBS as my regular supply shop. The website also has very usefull information. If you never go to AHBS, at least check out the web site. You might learn something.
898 characters
5
/5
rDev
+16.3%
I got a homebrew kit as a present 41/2 years ago, but unfortunately the store (Home Brew Mart) in San Diego that it came from did little to help me do more than make a basic batch of pale ale. After a few more batches, I was ready to give up home brewing, but then I found American Home Brewing and things changed dramatically.
The owner, Vance, gave me great advice, recommended a good book to read, and most importantly did not talk down to me (of course, in the beginning he talked a little over my head). I have now brewed over 70 (5 gal.) batches of beer and enjoyed them all. Every time I go to this store it's very clean, I feel welcome, receive first class service and unlike other homebrew stores always find everything I need to make my next batch of beer. Vance will also take the time to help you create a recipe on the spot or fine tune one you have already tried. The website also has good recipes for various types of beer, instructions for either "all grain" or "extract" brewing and good articles on all aspects of home brewing.
The other important thing to note about this place is that you are never pressured to spend a dime and I have actually been talked out of a purchase of additional supplies that the owner thought were unnecessary.
My ratings may seem high, but not to me, I have never been disappointed with the quality, service or selection at American Home Brewing. I highly recommend this place to anyone interested in the great hobby of home brewing beer or making wine.
1,508 characters
3.85
/5
rDev
-10.5%
I met the one man of the one man show recently. I walked in his small, clean shop to get some advice on brewing an English bitter. He offered up multiple alternatives and helpful suggestions. Very helpful overall. Like all homebrew store owners, he talks too much =)
He has good equipment for the beginning homebrewer. I think I saw some kegging junk too. I think he does wine supplies too. Has Wyeast and White Labs. Tons of adjuncts. Had the English Munton's DME I wanted.
Also has the Classic Beer Series collection.
[Only complaint is things are fairly expensive. ] Let me reconsider. I went to the other homebrew store in San Diego and prices are pretty close.
Haven't been to Home Brew Mart yet, the only other homebrew supply store listed in San Diego, so I can't compare yet.
797 characters
American Home Brewing Supply in San Diego, CA
Place rating:
4.3
out of
5
with
14
ratings