Blackwater Porter
| Orlando Brewing Partners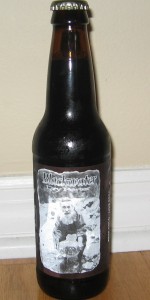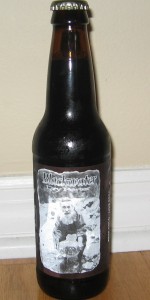 BEER INFO
Brewed by:
Orlando Brewing Partners
Florida
,
United States
orlandobrewing.com
Style:
American Porter
Alcohol by volume (ABV):
5.43%
Availability:
Year-round
Notes / Commercial Description:
No notes at this time.
Added by BeerAdvocate on 05-24-2004
HISTOGRAM
Ratings: 86 | Reviews: 21

3.35
/5
rDev
-9.9%
look: 3 | smell: 3 | taste: 3.5 | feel: 2.5 | overall: 4
The appearance is medium brown with an average head. The aroma is weak but has all that I wanted from the style. It's toasty, malty, sweet, and chocolaty. The taste is like the aroma and seems to be almost creamy. The mouth feel is approaching smooth but just a tad thin. This is quite a good session beer and is good by itself or with just about any food. Try one of these.
374 characters

4
/5
rDev
+7.5%
look: 4 | smell: 4 | taste: 4 | feel: 4 | overall: 4
One of OBCs better beers. A dark brown bordering black body with a two-finger head that left a lace ring as it went down. Coffee and roasted malts, plus maybe some chocolate, make for a strong malt smell. Very creamy, almost buttery and slick, with a good mix of coffee and roasted malts in the taste of this lighter than most porters. Not overly bitter but a great dry backbite. Maybe a little simplistic, but this is a damn good porter.
438 characters
4.42
/5
rDev
+18.8%
look: 4 | smell: 4.5 | taste: 4.5 | feel: 4 | overall: 4.5
I can see why this one rates high on BA - a real top notch porter.
Darn solid in all aspects;
Poured an almost opaque black, tan head was frothy and lasting. An immediate whiff of malty chocolate smacks you, then the quaff takes over. Very nice roasted and powdery chocolate, with a nice trademark of sour ale. Finished very crisp and clean for a porter.
Very smooth and drinkable at 5.13%, one of my favorites in a neat brew house bar. A have-to-have beer while there.
472 characters
4.35
/5
rDev
+16.9%
look: 4.5 | smell: 4.5 | taste: 4.5 | feel: 4 | overall: 4
Dark appearance with only a tiny hint of amber but mostly black.
Smell of roasted coffee with a hint of creamy chocolate.
Strong coffee start that ends with a chocolate malty finish.
Not too thick but also not very complex.
Despite the darkness, not too filling or overpowering.
282 characters

4.05
/5
rDev
+8.9%
look: 4 | smell: 4 | taste: 4 | feel: 3.5 | overall: 4.5
Blackwater Dry Porter arrived in a pint glass and appeared to be almost black with just a hint of red around the edges with a decent tan head. The aroma is coffee like. The flavor is heavy on the coffee with a touch of cocoa too. The mouthfeel is on the thin side, but also makes it very drinkable. Quite enjoyable.
315 characters
4.33
/5
rDev
+16.4%
look: 4.5 | smell: 4 | taste: 4.5 | feel: 4 | overall: 4.5
This is, IMO, the best offering from Orlando Brewing, which I've had several times. I had one just now at the taproom.
Appearance is a very appealing dark, dark brown. Almost no head, and carbonation is low. It's thin and light on the roasted barley flavor, but they're there, and it more than makes up for it with drinkability. This is an excellent session beer and it's unfortunate that it doesn't seem to be in bottles anywhere.
432 characters
3.77
/5
rDev
+1.3%
look: 4 | smell: 4.5 | taste: 3.5 | feel: 2.5 | overall: 4
Dark brownish-black with a decent head and good lace. The aroma is a very inticing blend of nutty chocolate and molasses. The taste brings on early charcoal followed by a light malt flavor. It quickly accents a somewhat bitter, grassy quality which I don't care for in this variety. It's unusually thin bodied which perhaps makes it easier to drink as dark beers go, but it is a bit bothersome in combination with the grassy quality. The nice malty/chocolate qualities are overwhelmed and lost once you get a few sips into this. It does become more complex and likeable as it warms. Low carbonation, not bad overall. Defintely worth a try but seemed more promising at the initial sniff!
686 characters
4
/5
rDev
+7.5%
look: 5 | smell: 5 | taste: 4 | feel: 2 | overall: 3.5
I had this on-tap at the Orlando Brewing Company's tap room.
It pours a dark brown, almost black, color with a beautiful chocolate milk colored head.
The smell of this beer is the best part. It is perhaps one off the best I have ever had the joy of smelling. It's a very strong cocoa smell. However, the mouthfeel takes away from the great smell. It was suprisingly light, almost too light.
The taste of mocha and cocoa comes a little late. While drinking, you don't get too much of it, but after it goes down, the aftertaste hits hard. Great porter taste.
Very tasty and what it is lacking in mouthfeel it more than makes up for with it's smell and appearance.
Overall, 7.5/10.
683 characters

4.35
/5
rDev
+16.9%
look: 4 | smell: 4 | taste: 4.5 | feel: 4.5 | overall: 4.5
On-tap at the Orlando Brewery. Pours a pitch black body with a huge creamy tan head. Appearance is just beautiful! Aroma consists of dark roasted malts, coffee and chocolate. Taste is creamy and smooth with roasted malt that finishes dry. This is a really solid porter and something that I will seek out in the future!
318 characters
3.9
/5
rDev
+4.8%
look: 4 | smell: 4 | taste: 4 | feel: 3 | overall: 4
Cask at the Cricketeer's Arm. Served by a big dude named Red. Deep black with a firm mocha head and a huge coffee/toffee aroma. It is indeed chock full of coffee, toffee and roasty notes. Very dry finish and as I can readily attest HIGHLY drinkable.
Great stuff.
266 characters
4.26
/5
rDev
+14.5%
look: 4.5 | smell: 3.5 | taste: 4.5 | feel: 4.5 | overall: 4.5
On-tap at Key W. Kools here in Orlando, FL
Appearance: "Imperial stout"-like in appearance. Black as night with a thick, creamy tan head. No light gets through this monster and it looks menacing in the glass.
Smell: Carmel, roasted malts, and hints of maple but it was served too cold so I think that is diminishing the smell some.
Taste: Oh my...this is great! The maple is amped up on this one! I get black walnuts, carmel, chocolate, chocolate malt, and more maple. Very complex with a coffee, roasted finish.
Mouthfeel: Medium to full and creamy. Slightly undercarbonated but that is A-OK for this style.
Drinkability: This is the nectar of the beer gods! I could drink this all night long. Roasty goodness in a glass. This one is a keeper for sure.
Strongly recommended.
793 characters
Blackwater Porter from Orlando Brewing Partners
Beer rating:
3.72
out of
5
with
86
ratings