Butch's Dry Dock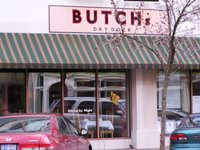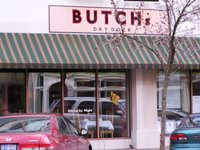 PLACE INFO
Type:
Store
44 East 8th St
Holland
,
Michigan
, 49423
United States
(616) 396-8227 |
map
butchs.net
Notes:
No notes at this time.
Added by Wildman
PLACE STATS
Reviews:

12

Ratings:

pDev:

6.49%
HISTOGRAM
Ratings: 12 | Reviews: 12
Reviews by Magpie14:

3.4
/5
rDev
-11.7%
I have been a Holland native all my life and for such a small town it is kind of nice to have a good selection of beers, locally that is. Butch's does have a reasonable selection of imported beers and wines. All the beers are located in coolers and are reasonably priced (teetering on the edge of pricey)
Service is not to great! If you go make sure you have an idea of what you want for a beer, cause so far no one has REALLY helped me! The few time I was asked if I needed "help" I relied on my own thoughts. Don't get me wrong the people who work there are very friendly and approachable, but the place is a resturant after all. So if your wondering about what Belgian or German beer to buy? Do some research of your own.
I guess I have not met the beer connoisseur yet?
Good selection and decent prices with okay service!
833 characters
More User Reviews:
4.06
/5
rDev
+5.5%
vibe: 4.5 | quality: 4 | service: 4 | selection: 4
Nice atmosphere as the store is actually located inside a very upscale restaurant. The beer section was pretty tough to find as the place looks to focus more on wine, but after wandering around lost for a few minutes someone showed us the beer section.
They had a few coolers of beer, and a decent selection of beers from Michigan and the nice thing was that any 6-pack could be broken down into single bottles and the prices were very good (1.99 for all shorts brews, 7.99 for Southern Tier bombers).
I was a little disappointed not to find anything out of the ordinary, as it seemed like the beer section didnt get a whole lot of foot traffic. I was hoping to score something that had been off the shelves for a while in other stores like a Pt5 or KBS, no luck.
Service was friendly, but seemed more knowledgeable about the wines than beers.
847 characters

4
/5
rDev
+3.9%
vibe: 4 | quality: 4 | service: 4 | selection: 4 | food: 4
Butch's Dry Dock is much more than just a beer store. In actuality, I believe they are more a restaurant that sells beer and wine to go more than they are a liquor store that sells food. However, while Butch's is primarily a restaurant, I'd not be willing to call them a "beer bar."
As for beer there are about 8-10 coolers located behind the hostess stand. For being a rather small offering, they actually have a lot to offer. Lots of craft beers available in both bombers and sixers, with everything available as a single. And while the selection may not be huge, the focus appears to be on Michigan breweries. As a local I may not be impressed with the selection, but as a guy from Chicago, Butch's offers up exactly for what I am looking for when I'm in Michigan. They even offer a house beer (brewed by Short's, but bottled themselves) and a decent amount of locally produced cider as well.
Prices are a bit high, but Butch's has a high end feel to it, so their prices are to be expected.
Service is very friendly and very helpful. I had both a server and a manager assisting me with locating beer and providing recommendations while I was looking through the beer case. One even went in the back to attempt to a locate a particular beer I was looking for.
Would note that their food is also pretty good, much better than New Holland down the street. While the menu is more limited, it is both more creative and better executed. Since this is primarily a restaurant in a fairly touristy area of town, a children's menu is available. All beers from the cooler can be purchased for drinking while at the restaurant for $2 over retail.
I'd further mention that it appears Butch's is overlooked by many beer geeks, but since they tend to draw an older, more "well established" crowd, they also tend to have a better selection of beers still on their shelves that have long sold out of other establishments. I noticed several Short's beers and even a case of Batch 10,000 that have all been long gone from the more popular places.
2,033 characters
4
/5
rDev
+3.9%
Butch's is my local establishment for beer variety, as I live just down the street. It is also here that I found my love of craft beer and have never let go. The pub area is rather small, with a very small bar (8-9 stools I think) which can be nice, when you get a seat. The on-tap selection is rather small, but they change it frequently. There are a series of coolers that allow for carryout, and they have a great selection that changes semi-frequently. They best part of Butch's though are the bartenders Steve and Lance. They are both passionate about beer, and can really help expand your knowledge of beer. Butch's was even able to get Three Philosophers on tap!!! Butch's has also hosted several beer tastings, which paired nicely with their food.
I'm sure there are other establishments with even greater selections or slightly less expensive, but for the location (downtown Holland is one of the best downtown areas you'll find in Michigan regardless of city size) you can't beat it.
995 characters
4.35
/5
rDev
+13%
In Holland, this is the best place if you want to try out different beer. I found their selection to be pretty good actually. I understand Butch's to be more of a wine emporium than anything else but there was a pretty good selection in those coolers of all kinds of beers. The critique that it's a bit N.H.B.-heavy is accurate though. The best part is that if you don't like what they have on tap, you can sit at the bar and enjoy anything you want from the cooler. The bartender was more than happy to grab something for me. After enjoying a Lagunitas Imperial Red on tap (good beer, by the way) and after talking to the barkeep for a while I asked him to just surprise me with something from the cooler. He came back with a Victory Hop Whollop. I had had this before but I give him credit for trying to get me something at least a little bit original.
I thought that the beer prices were very reasonable. Cheaper, certainly, than New Holland down the way. The bar is small, but it's a nice place to go and have a relaxing drink or two. The food is good as well. I am reviewing this as a bar patron more than a store patron as I didn't take any beer to go. Still, I am unaware of a better place to go for your beer needs in Holland.
1,235 characters
3.7
/5
rDev
-3.9%
I'll agree with the other reviewers comments that Butch is a interesting amalgamation of uses--beer store, wine store, bar and restaurant. From the street it appears to be a white table cloth restaurant, one you'd pass on the way to New Holland Brewing.
Having said that, they do have the best beer selection in the Holland area. One would have to drive to Grand Rapids otherwise. Definitely worth a stop if you are looking for something out of the ordinary.
Prices are probably high for the area, but being from DC, everything here seems reasonable.
552 characters
3.55
/5
rDev
-7.8%
I stopped by Butch's dry dock on a recent visit to the Holland, hoping to fill my suitcase with obscure beers from the mitten. Butch's dry dock is a posh restaurant that also sells a good deal of take out beer and wine. They have 4-5 doors of beer cooler and offer one full of Belgians and 2-3 of micros, with one macro. While this would be a nice stop for locals, it isn't a good destination for beer tourists. Too much of the shelf space went to very local beers and not enough to beers from Michigan as a whole. New Holland's brewery is just up the street and sells all of its beers by the case, bomber, etc. I respect supporting the local, but I was hoping to find some Jolly Pumpkin or a greater selection of bells. The prices were a little steep, but I suspect that's partly the real estate.
They do the mix-a six, and were very friendly.
846 characters
3.85
/5
rDev 0%
The problem with Butch's is that it tries to be too much. It seems to be confused. It's an upscale restaurant in the front. One of the few places I know to get at $12 hamburger. Bottle shop (beer/wine) in the middle. Then a deli/bar in the back.
Good selection for the smaller city of Holland. Great Belgian selection. Decent Great Britian selection.
When you walk in, there is a bank of about 8 coolers stocked with beer. Everything can be had as a single. It seems to be divided by country. Macros to the far left, transitioning to Belgians, then to some Great Britian beers, into Michigan, then to the rest of the USA, back to Great Britian. Not a bad way to lay things out, as long as you know where the beer is from that you are looking for.
The only place that I know of in town to get Great Lakes, and Unibroue. However, they both seem to be a good $1 more per six than they are in Grand Rapids. Some hidden gems can be found, perhaps something from a few years ago that has been aged.
1,004 characters

3.7
/5
rDev
-3.9%
This place looks like a restaurant from the outside. It is a deli style joint inside that houses a decent amount of Michigan craft beers ( large Bell's selection and most of the Founders stuff as among others ) and other micros like Great Lakes. They had the typical Unibroues available as well. Some Belgians. Some UK offerings were lurking about in the cooler as well. They had Abita Purple Haze and Boddington's on tap with some other stuff that I wasn't really interested in. Everything was available as singles. Big ups for that. The kid that checked me out was a bit cantankerous with fumbling through the purchase, but it worked out ok. I would like to try a sammich there sometime and maybe suck suds off the tap. Maybe later.
734 characters
3.85
/5
rDev 0%
Butch's is sort of a cross between a deli,restaurant and beer/wine store. It has a nice wide open atmosphere. The deli area in the back is nice and you can sit by the floor to ceiling windows. They have some great quality beers to go. They offer some very interesting sandwiches too-I had a killer corned beef with kraut on toasted rye. Butch himself was around in case there was anything special I was looking for. Id say they had most of the Michigan micros (looked like the whole Bells line for sure),very good Goose Island and Great Lakes selections as well as some Belgians a fair amount of British beers. Worth a stop for a good sandwich or some great beer choices to go.
677 characters

4.05
/5
rDev
+5.2%
Restaurant/bar in the heart of Holland. Butch's is not quite sure what it wants to be with a bar in the back, a wine and beer store in the middle and a sit down restaurant in the front. Menu looked good but didn't eat, wine selection looked allright but the beer selection was very good. You can't go wrong with a store that stocks entire Chimay, Ommegang, Bell's, Great Lakes and Founders line-up along with he usual suspect of English and German imports. The great thing about Butch's DD is that the entire selection is in great glass panelled cooler. Beer is weel-cared for. Prices are a little bit high but not too bad given upscale nature of the place and investment in cooler's.
Worth a stop if in Holland.
713 characters
3.7
/5
rDev
-3.9%
When I was checking out the downtown of Holland and the area where New Holland Brewery was going to move, I found this place. It was like a deli where they made sandwiches and such for you that you could eat there or take away. What was also promoted in there was there wine and beer selection. The layout reminded me a bit of a bigger Europa in my neighborhood. This place had more craft beers like Chimays, Unibroues, and some other Belgians while rounding it out with a good selection of Michigan beers. While the focal point was still mainly on wine, it was a good quick place to grabe a bite to eat after checking out the town and college and having some nice beer to take home.
683 characters
Butch's Dry Dock in Holland, MI
Place rating:
3.85
out of
5
with
12
ratings