P.H. Woods Restaurant & Brewery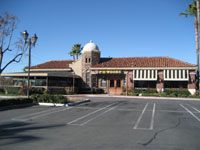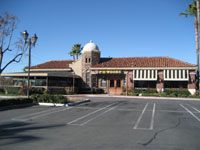 PLACE INFO
Type:
Brewery, Bar, Eatery
23060 Alessandro Blvd.
Moreno Valley
,
California
, 92583
United States
(951) 653-3850
// CLOSED //
Notes:
No notes at this time.
Added by BeerAdvocate
HISTOGRAM
View: Beers | Place Reviews
Ratings: 7 | Reviews: 7
Reviews by vince4953529:
3.33
/5
rDev
+0.3%
vibe: 3.5 | quality: 3.5 | service: 4 | selection: 2.5 | food: 3
Moreno Valley... that's right, somehow I've ended up at this city and somehow I felt like I need to get out of this place ASAP.
Located at the corner of Frederick and Alessandro, the whole shopping center was surprisingly eerie with rather few traffics. The atmosphere felt like your average sports bar restaurant with their generic decor. Only a few tables were occupied during a Tuesday night, which adds to the eeriness as the hours grew late. When I left they were showing Dodgers vs. Rockies on the TV, from which I would guess perhaps this is a popular sports bar during the weekend.
The waitress seemed a bit pissed off at the beginning, but she got better and I would called her pretty serviceable. She knew what beers were available or unavailable so I would give her that.
I had the Hardwood American Pale Ale, the Desert Wheat, and the Red Racer, and this new schwarzbier-esque dark lager. The only good guest-tap they had was Stone IPA. As expected the brews were served in frosted glasswares. The beers they had were drinkable but nothing jumps out as special, and all their house brews were low-abv affairs.
I shouldn't be a judge of their food since I did not order their specialty - BBQ. The spicy chicken wings were a bit salty and small and the I wasn't too thrill with their chicken salad.
This place probably is THE beer destination of Moreno Valley. But since I avoid venturing into the Inland Empire as much as possible, I guess I wouldn't be coming here often.
1,493 characters
More User Reviews:

2.6
/5
rDev
-21.7%
vibe: 2 | quality: 2 | service: 4 | selection: 2 | food: 3
I went here about a month ago to watch the Charger game on a Sunday.
Atmosphere feels like a chain and nothing really attractive about it. They have a sort of mesh of weird themes going on inside like Log cabin, nautical, beach, western. They need to pick one or just be local feeling.
Food was ok. Had the pulled pork sandwich and it was good but nothing special.
Service was good but again chain feeling.
Beers were not that great at all. Something was missing in them. And the pale ale tasted old or at least it was missing hop character. I was really un impressed with what they had to offer. Their "Belgian" I could tell was not fermented with Belgian yeast.
I would say this place is not worth it at all. Nothing going on for it. If you live in Mo Val I guess it's the best you got for beer besides BJ's so I guess I would go a couple times but I got stuff closer to me so there is really no reason for me to go out there for food or beer. I also don't really like that city. Has some really ghetto parts. Some nice but alot of trashy people walking around. I try to avoid that city at all costs because of the crime and because there is also nothing really worth doing out there.
1,192 characters
3.33
/5
rDev
+0.3%
vibe: 3.5 | quality: 3.5 | service: 3.5 | selection: 3 | food: 3
Visited about 1:00pm on Monday, April 28th 2008.
This is one strange place. It seems instantly familiar with its Americana theme (think Chili's Restaurant). There's an early 20th Century vibe to the decor. The patrons were an interesting bunch as well, everything from a couple of strippers to businessmen conversing in Spanish to uniformed military folks. It was fairly busy for this late in lunch, but we were seated almost immediately.
Our waitress was pretty and attentive. I had the six beer taster (and let me just say it is AWESOME for a place that brews its own beer to actually have them all available, which is rarer than you might think) and my friend a pint of stout.
The beer was so-so (read my reviews on their beers for more info) and the food only a little better, sadly. We split a basket of good thick corn chips and salsa and an appetizer platter. The meat literally fell off the baby back ribs and was utterly delicious (and I don't even LIKE ribs!), but the other primarily deep-fired offerings on the plate left a bit to be desired. Still, it was all edible and was treated as such.
There are TVs showing sports channels everywhere you look (in a restaurant? I can understand a bar, but this place is a sit-down kinda joint) and there is an eclectic and odd mix of background music (pop reggeaton, Steely Dan and some kind of tropical steel drum music to give you an idea).
So... the food is okay and the atmosphere is interesting. But for me, the ultimate attraction of a brewpub is getting good beers you can't get anywhere else. In this repect PH Woods fails to deliver. I can't imagine ever going back, though it's a decent enough BBQ and beer joint.
1,681 characters
3.35
/5
rDev
+0.9%
vibe: 4 | quality: 3.5 | service: 3 | selection: 3 | food: 4
PH Woods has the look and feel of a chain restaurant. They have a big bar with plenty of room for high-tops to split pitchers while watching games on the big screen tv. I was surprised to see that the wine and liquor selection was more extensive than choices of beer.
That said we ordered the beer sampler to try the range of brews available: honey lager, wheat, nut brown ale, red ale, pale ale, stout, and then proceeded with our favorites in pint size. The beer was fine but nothing that stood out from the standard fare offered at other chains such as Hops Grill and Brewery.
I did not get the impression that our waitress knew much more about the beers other than being able to tell them apart by color and being able to tell us which were more popular. She did provide fun and fast service.
The food was the highlight of the night, the BBQ was decent and my friends enjoyed their dinners.
In sum, PH Woods is good place to go for the occasional brew pub experience. The lamenated card that came with the beer sampler suggested that the beer line-up does not change very regularly, so I expect my next trip to be identical to this past visit.
1,161 characters
3.68
/5
rDev
+10.8%
vibe: 4 | quality: 4 | service: 3 | selection: 3.5 | food: 4.5
5-2006 UPDATE.
This is now one of 3 in a chain- Babe's in Palm Desert, Slim Piggins in Redlands, and this place. They still do most (or all) of the brewing here for the 3 places, and it's better than the Redlands place (I have not been to the original Babe's). My review pretty much stands, the food is quite good (although the menu has changed, it's pretty similar), there's usually about 5 local beers and a handful of bottles. My only real change is that I gave it better marks for service- I had a couple of experiences in a row that bring it up a notch. Overall this place is fine, a good restaurant, decent beer, but I now believe that Main St. Brewing in Corona is the best brewpub in the Inland Empire.
2-2004 INITIAL REVIEW.
P.H. Woods is currently the best Inland Empire (southern California) Restaurant/Brewery that I have visited in the last couple of years. The ambience is very nice- lots of wood & fun paintings on tthe wall, the aromas of BBQ in the air (they have a smoker right out for all to see) and bags of hops/malt (and hops/barley woven into the architecture/decor) strewn about.
The main draw of this place is the food. Their BBQ ranges from better than average to very good, and the other menu items (wood-fired pizzas, salads, meatloaf piled to the sky with mashed potatoes, yams covered in pecans & butter) are really, really, really good.
The beer (and the bar in general) is very pleasant, but somewhat unexciting. The currently are serving a hefe, a honey blond, a pale ale, a brown, and a brewer's special. The current brewer's special is a "lager" (the server could not tell me what that might be- anything from a megabrew clone versus something good- more on service later). The beers that I've tried (hefe, pale, brown) are all decent ales, and I would not mind having them again, but I have had better. I suspect (but don't know) that the brewer is brewing to the clientele, and therefore keeping the beers "safe". Good but not great. I like the brown the best- I could make this into a session regular. They also have the bottled standards for the faint of heart, plus a few specials, like bottled Chimay Red, and the Lindeman's fruit lambics. Having said all that, it is one of the better options in the area.
My biggest beef with this place is the service. Their approach is to hire a lot of young, female, easy-on-the-eye servers (so far so good), but many of these servers (a) know nothing of beer beyond being able to recite a list (or even worse, flip the menu and point), and (b) are only mediocre at serving food, and don't really seem to care about quality customer service. I don't want this to be a sweeping over-generalization, there are some servers who do a good job, but there seem to be more who don't. I don't know if this is because they are overworked, don't have a good attitude, or if it's some other reason, but it really could use some improvement.
2,924 characters
3.43
/5
rDev
+3.3%
vibe: 4 | quality: 3.5 | service: 3.5 | selection: 3 | food: 3.5
I have visited PH Woods at least 10 times,no I am not in love with the place but I am in the area often.Dukeofearl hit it right on, the brewer is brewing to the customers who want weak watery beer.I think he is able to do much more .
The staff has no knowledge of the beer but ask them what the hottest latest drink in the area is and they will be happy to tell you and even make a sample for you, usually it is a vodka based drink.
The food is good and the BBQ is very tasty.
PH Woods is a busy place and serves a lot of food and their boring beer also.
Things might be changing as a BJ's Brewhouse is supposed to open next month in Moreno Valley. This will be interesting as they brew good beer, but will the locals take a liking to it.
742 characters
3.5
/5
rDev
+5.4%
vibe: 4 | quality: 4 | service: 3 | selection: 3 | food: 4
During its first few years this place had a good selection of beers. Now its focussed on just a few. For a hopheaded California style IPA guy, I keep hoping Hans will begin brewing something other than the English style, fuggles-hopped IPA. The problem is the patrons are not likely to help sustain a good Cascade-hopped California style IPA. But I will keep suggesting it to him. The Big Bear Brown Ale is OK. Two of the beers won awads at the GABF, so he must be doing something right. The food is generally good each time. If you have not visited P.H. Woods in Moreno Valley, CA, it's worth a try.
600 characters
P.H. Woods Restaurant & Brewery in Moreno Valley, CA
Brewery rating:
3.35
out of
5
with
0
ratings