PlumpJack Wine & Spirits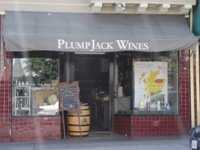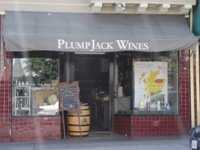 PLACE INFO
Type:
Store
4011 24th St
San Francisco
,
California
, 94114-3715
United States
(415) 282-3841 |
map
plumpjack.com
Notes:
No notes at this time.
Added by SamuraiJack
PLACE STATS
Reviews:

24

Ratings:

pDev:

10.64%
HISTOGRAM
View: Place Reviews
Ratings: 30 | Reviews: 24
4.5
/5
rDev
+6.4%
Stopped here while in town on business. The selection was outstanding, with singles of more Belgians than I've seen in one place before. The only drawback is that the price is a little high, in comparison with prices I've seen in the midwest (Chicago, Columbus, and Detroit). For example, Achel brown was available for $8.99 per 11.2 oz bottle. This is twice the price I can get it for at Cloverleaf in Southfield MI. Many others were priced at only 10% to 20% higher than I can find elsewhere. But maybe that's because you're in San Francisco...
All in all, I recommend stopping here while in town to look for something rare. But if you want to go with a more or less mainstream Belgian beer, you can hit any number of winestores in the area.
746 characters
4.55
/5
rDev
+7.6%
plumpjack is a great place to go for rare beer. As others have said, the selection is mostly focused on Belgium, but there are some high quality English and North American brews as well. Service is great as long as you ask for it, otherwise the store can be pretty quiet. They also get in plenty of seasonals, so it's a good place to stop for winter offerings from Belgian breweries. The selection is small, but what is there is all awesome. prices are so-so to relatively high, but you are paying for the fact that you may not be able to find these beers anywhere else. There's plenty of things in here that I have never heard of, and I use to browse the aisles at Sams in Chicago at least once a week. a great place to go, especially if you are looking for some nicer offerings for a treat.
792 characters

4.7
/5
rDev
+11.1%
Two words....Belgium and Beer! That's pretty much what this place is about. Walk in, look to the left and find about three or four shelfs about 10 feet long that contain mostly belgiun beers. They also have a small cooler towards the back of the store that has a few different micro's in it. I think they had some AB and some Marin WHite Knuckle DIPA last time I was there. Service is very knowledgable and the selection is awesome if you are looking for Belguim beer. The prices are, however, a bit high. But, this is about the only place you are going to find Fantome in the Bay. At least that I am aware of. Plus they had every single Cantillon also! Swing by here and you won't be sorry.
691 characters
4.7
/5
rDev
+11.1%
This place is for belgium lovers and belgium lovers alone. They usually have the full range of Trappists, including Westvleteren (although they were out on my last visit). Although this is primarily a wine shop, the worker was really knowledgable, chatting it up and recommending a few beers. I ended up picking up a rochefort 8, achelle bruin, st. bernardus 8 and 12 and a few more. Prices are a little high, but most are so unique that there really isnt a point of reference. If you are into wine also, this place is a must visit in SF. If you arent into belgiums or wine, there really isnt anything for you here.
615 characters
4.35
/5
rDev
+2.8%
Easily the best selection of Belgian beers I've seen, with an interesting selection of other high-end imported beers. This isn't the place to go for American craft-brews--if you need to pick up a sixer, they'll have something good for you to buy, but the selection apperars to be limited. No problem. There are other places for that.
If you go, you should know that as of when I went there a few days ago they had a number of beers in stock that were not displayed, such as the Cantillon Lou Pepe lambics and multiple vintages of Drie Fonteinen gueuze (the 1999 was on display but they also had 2000 and 2001 in stock). So, if you don't see what you're looking for, ask and they might well have it.
The first time I went, the guy there was of no particular help, but then again I didn't ask him any questions--he might well have been quite knowledgeable for all I know and I certainly didn't feel his service was lacking. The second time, the guy working the store was, I suspect, the beer buyer mentioned in previous reviews, and after seeing me browse the Belgian selection and in particular the lambics for a while he told me what they had downstairs that wasn't on display; he seemed quite knowledgeable on their selection.
How many towns can say that their mayor owns a great beer store?
1,301 characters

4.7
/5
rDev
+11.1%
this is the place. this is it. you don't want to pass this store by if you're ever even anywhere close to san francisco.
not because of it's amazing selection of beers from all over the world, but because of the quality of it's selection.
Drew, the beer buyer, is probably the most knowledgeable beer/wine shop employee you'll ever run across.. seeking out the rarest brews from every corner of the world to be sold in plumpjack..
Drew also runs a beer club for local san francisco residents. runs around 21 to 25 dollars a month, and you get a binder to put your beer notes from the club, along with full reviews and background on the brewery that Drew writes up and prints out to be stored in the binder. great value and a great way to learn about new beers.
drop in and see what he's found, you'll be surprised at what kind of rare beers you can find here.
871 characters
4.5
/5
rDev
+6.4%
I am beginning to understand what Michael Jackson means by "beer hunter". I made the pilgrimage to this quaint wine and beer store in Noe Valley. They have another branch on Fillmore but it does not have beer.
The store was relatively quiet on a Saturday early afternoon. There's only about 6 feet of wall space for beer, among like 5 shelves. Seems small, but they stock the largest selection of Belgians I've ever seen. Westy, Rochefort, St Bernabus, Cantillon, Unibroue, Petrus, etc. They've got the small 11.2oz bottles as well as nice 750ml bottles. There's a bunch of hardcore lambics next to the Lindemans, 2 or 3 Oud Bruins, and a couple of other specials, including a Rauchbier, Dorothy Goodbody stout, Old Engine Oil, and some other rare stuff. I even saw some 3L Double Bastards =)
The only thing I might complain about is that there is ambient light that comes through the front door. It hits the wines at the front, but I'm sure it gets to the beers too. We'll have to see, I haven't opened any of the bottles yet.
The manager is quite knowledgable and friendly. Sadly, on 3/27/04 he was out of Westy. He recounted the story of Westy and how some guy goes to the back of the monastery in Belgian, waits in line, buys as much as they will let him. Then he puts it on cold storage and waits to piggyback it with some other shipper, and brings maybe 300 cases to the States to distribute, of which he gets like 2 cases, but they're gone now and he can't predict when they will come back.
Prices are quite reasonable for these rare imported beers. Don't be surprised if you come out averaging $5/bottle.
1,626 characters
4.85
/5
rDev
+14.7%
During my last trip to the Bay Area I was on yet another quest for great beers of the world. After researching retailers through Beer Advocate, I narrowed my hit list down to two places. Plump Jack was at the top of my list
Plump Jack was a little hard to find, but worth the search. Parking is horrific, and I had to have y girlfriend circle the block, while I frantically pursed the beer selection. This was the best selection of primarily high-end Belgian beers I have seen in the US. I was able to find some of the the Holy Grails of Belgian beer (at least for a neophyte like me) The had Westvleteren Abt 12 Trappistes Rochefort 10, and other hard to find gems. My bottle of Westvleteren blew up in my luggage, and I have still not had the pleasure of the experience.
The prices are a little high and they do not have some of the more middle of the road brews, but Plump Jack is worth the trip.
902 characters
3.7
/5
rDev
-12.5%
This is the best place to find belgian beers on a consistant basis. I was in search of xmas beers and they had some great ones including the gouden caroles and st. freuillen which are tough to find. They also had three years of doggie claws and a wide selection of lambics. They also have an extensive selection of british beers including the harvey's and george gale's. Tough to find parking in the area but it is worth a trip. The former owner was a serious beer geek. The new emphasis is obviously wine but their selection was still strong. I found the stone 7th anniversary ale which no one else seemed to carry.
616 characters
4.05
/5
rDev
-4.3%
The bartender at Toronado turned me on to this place. I asked him where to go for Belgians - he said here. OK... I know it's first and foremost a wine store, and it's in Noe Valley, and it's actually a Yuppy Noe Valley Wine Store to be blunt. But get over it, trust me, it's worth it.
The place specializes in Belgian beers and Vintage Ales. The do have a handful of (high quality and often hard to find) American craft beers, but the majority of their selection is within those areas of focus. As a result, they don't have a massive number of beers. If you want Sierra Nevada, or Rogue, or even Speakeasy you're probably best going to BevMo or Whole Foods or something. But if you've got a hankering for some Belgian... this is the place to go.
On the day I went there, the Belgian selection ranged from the usual suspects (Chimay, Duvel, Orval, Lindemann's) to a really good bunch of other Trappists (Westvleteren, Rochefort, Achel, Westmalle) to a bunch of nice Abbeys (Affligem, Corsendonk, Maredsous, St. Bernardus, La Trappe) to a great Lambic selection (Hanssens, Cantillon, Oud Beersel, Boon) to some really cool and unusual Belgians (Fantome, Binchoise, Chouffe, Vapeur, Dulle Teve) and a couple really large bottles (Jerreboams of Duvel and Chimay). The have Belgian style beers from other than Belgium as well (Allagash, Unibroue, New Belgium).
I didn't pay as much attention to their American beers or their Vintage Ales, but I saw some cool and unusual things in the passing (Lagunitas Solstice Lagunator, Stone 03.03.03 Vertical Epic, Marin White Knuckle Double IPA, Bear Republic Ricardo's Red Rocket -- a bunch of Thomas Hardy and a bunch of Fuller's).
The service can be good... but only if Drew (the beer guy) is there. Otherwise you're pretty much on your own. The other guys are nice. They're not snobs. But they're not super knowledgable.
Put it this way... next time I'm in SF there are two places that my trip is planned around... Toronado and here.
1,989 characters
PlumpJack Wine & Spirits in San Francisco, CA
Place rating:
4.23
out of
5
with
30
ratings