Valley Brewing Company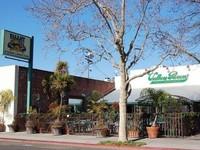 PLACE INFO
Type:
Brewery, Bar, Eatery
157 West Adams Street
Stockton
,
California
, 95204
United States
(209) 464-2739 |
map
valleybrew.com
Notes:
Valley no longer brews at their pub, so you need to call a day ahead if you want to get a growler fill of any of their beers.
Added by BeerAdvocate
Reviews: 13 | Ratings: 16

3.45
/5
rDev
-8.2%
vibe: 2.5 | quality: 3.5 | service: 3 | selection: 4 | food: 4
If you're in to drinking beers at a sports bar this place is perfect for you. The old brick building is spacious enough with the bar projecting out from the kitchen into the center of the room surrounded by both bar (stool) seating and the dining area. There is also a large more private room in the back of the building, and an enclosed patio for dining (and smoking) outside.
The décor is definitely that of a sports bar and not a brewery. There were probably more than 10 huge TVs in the place, and there are sports posters, pictures, jerseys and memorabilia adorning the walls. There was a small chalkboard behind the bar that had some beer related information on it. This, however, bring me to the first problem I had with this place: I could not find a list of beers they offered anywhere on the menu or walls of the restaurant. I had no idea what beers they currently had on tap or what special brew-pub only ones they were offering. You're a freaking brewery, the customer should not have to ask their server to rattle off 10 different tap handles from memory (which I decided not to do and just ordered an ipa which I assumed they had). I did notice also that they had tap handle for Pacifico and a couple other cheap macro style beers. I was surprised to see this at a craft brewery, but I guess they are catering to all types. They also have a full bar for people who prefer the hard stuff.
On the plus side though, I was really impressed with my meal. Most smaller scale lesser-known breweries I've been to have pretty mediocre food, but out of my limited experience with this place I have to say that for the item I enjoyed, it was probably one of the best I've ever had. However, my second big problem with this place is their tables. The tables are wood but have a sheet of metal in the table top. This metal surface has been worn down with use and just reeks of metal or iron. If you touch it you can't get the metal smell off your hands. It was so strong that it was hard to ignore. My napkin smelled, by beer glass smelled, it was just very off putting.
Our server was friendly and attentive to our water glass levels. The bathroom was tiny (and ugly) with one stall and one urinal.
Overall I got the impression that this place is trying to be a sports bar/family restaurant first and a brewery second. Cheap macro taps, full bar, no tap list, tons of tvs and sports décor, and a solid menu (with kids items). I will probably go here again as my meal was solid and the beer is good, and I would like to try some other things on the menu. I just wish I knew what the heck was on tap and I didn't have to smell iron during my meal.
2,668 characters
3.88
/5
rDev
+3.2%
vibe: 3 | quality: 4 | service: 4 | selection: 4
Atmosphere - Walking up to the place it had a look that gave me good vibes. Its an older building with a fenced in seating area outside which looked inviting. When you walk in your greeted by a ton of sports memorabilia which is not what I'm looking for when I go to a brewpub. The bar area has a big rectangle bar and some tables to sit at.
Quality/Selection - During my visit to Valley they had ten beers on tap that pretty much covered most bases from an English Mild to a Russian Imperial Stout and fruit beers to Double IPAs. Its fairly safe to say that there will be something on tap that your in the mood for. All of the beer I got ranged from good to very good beer.
Service - I went with a group of seven people and we all sat at the bar. Despite the group size the bartender was nice to us and quick with getting our orders out.
Overall this is a must stop if you find yourself in Stockton CA to get yourself a couple of good tasting beers.
954 characters
4.14
/5
rDev
+10.1%
vibe: 4 | quality: 4 | service: 4.5 | selection: 4
I dunno how this area qualifies as "sketchy," unless you get lost and drive into a sketchy area that is 1/2 mile away at least. Very large facility, no cramped feeling.
Good variety of beers, dipa and ipa were tried, both very good. Bartender Jennifer was a cutie and helpful, she knew her stats and styles. World cup was on, so unfortunately, despite genetic engineering allowing us to correct God's horrible, horrible mistakes, I still had a bunch of German fans around the bar. I keed, I keed.
I'd like to see them book shows in the hall, maybe they do. $4 a pint for uberhoppy & cobra hood west coast ipa = good value. Stockton looked cleaner than usual. Recession must have suppresed some of the undesireables.
717 characters

4.06
/5
rDev
+8%
vibe: 3.5 | quality: 4.25 | service: 4.5 | selection: 3.75 | food: 3.75
This is actually a rather good micro-brewery/brewpub with good food and a good range of good beer. I will add that, contrary to some reviews below, this is not a "sketchy" part of town and the whole area is worth checking out if in the region. Although Stockton does have problems and a rather bad reputation for crime and poverty (too bad, considering the city's history, important role in early California, former prominence, and the fact that it really has a lot of very nice old buildings), this reputation not entirely deserved. It's old enough and big enough actually to have some character and places to visit. Valley Brewing itself is also located in the so-called "Miracle Mile" part of town, the old college part of town near UOP (one of the oldest universities in California) just north of downtown. It's an old-style mixed residential-commercial area along a major commercial street with a lot of services and character and full of people related to the UOP and other nearby colleges.
Anyway, the place is a pretty interesting brick building with some fairly nice decor. However, as some others have mentioned, it has a rather split personality and apparently many who go here don't seem to be interested in good craft beer, a pity since they do make some. To some degree, it just caters to people looking for a basic sports bar or looking t party or get drunk. On the other hand, it has some serious craft beer elements as well.
The quality of the beer is overall quite good, ranging from pretty good to very good, and generally both very drinkable and at least somewhat characterful.
Service when we've been has been very good, both very friendly and very attentive.
Beer selection is rather good, with a number of beers on tap and all the standard flagship beers plus seasonals. They have a very good dark mild that is easy to drink, low in alcohol, yet quite tasty, plus more American-style beers like double IPA and, for those who want a basic pale lager, they brew their own version of that, too.
Food is overall quite good. As another mentioned, the yam fries and slightly doctored-up ranch sauce are particularly good, far better than most other examples of this food. I'll happily stop by here when going through Stockton, which is at least a few times a year due to the fact that for me, it's on the way to many places.
2,346 characters
2.31
/5
rDev
-38.6%
vibe: 1.5 | quality: 4 | service: 1 | selection: 2
Here's my first experience going to Valley Brewing. Had some of their stuff previously and they make really good beer. The only problem was their brewpub was in stockton. Who the hell is going to Stockton? Not I.
But then one day the wife and I had something to attend in Sacramento. I realized this could be my big chance. I booked a fairly expensive really nice hotel about a mile away (because everywhere else in the area, even the chains are sh*tholes, check out hotels.com). Called ahead and they said they closed between 10-11pm. When we got there it was a big industrial ghost town. Hurried my wife out of the hotel w/excitement, spent about 20 minutes to find it 1.2 miles away through weird side-streets and one-ways.
Anyway long story short they were closed. It was 8:30pm. The guy still there closing up shop tried to ignore us. We asked him what time they closed. He said in a thick thick spanish accent, "10 or so." Then we all just kind of laughed when it clicked in his mind that it was much before that. Oh well. I won't be back.
Location: sketchy neighborhood, in a sketchy town. All the riff-raff of Richmond and Oakland is slowly moving east. This direction.
Food: They did not allow me to try it.
Beer: They have great beer, but I don't know why they have such a poor location and business practices.
I found a site that is clearly from the guy who brews Valley beers which is has an updated blog and info on the beer. The Valley Brewing brewpub site however, does not give any specifics including what beers they even have. And there is no link to this other brewermaster site. When you call ahead to get some info you have a clueless person that speaks poor English and can't give you an honest answer.
I went well out of my way to try this place, and they dissapointed me. $100 hotel for nothing but Subway sandwiches. I'm not sure how such great beer can be associated with a poor establishment. If the brewmasters are in close relation w/the brewpub, I hope they will take more pride and put more work into their only pub. If not, just shut it down and bottle more beer.
2,103 characters
3.2
/5
rDev
-14.9%
vibe: 4 | quality: 3 | service: 2 | selection: 4 | food: 4
Valley Brewing Company has long been a Stockton destination (which to some may be considered an oxymoron...but I digress), unfortunately the quality has slightly downhill in recent months. I must admit, despite it's being an over-glorified sports bar, Valley Brew has a very nice patio, which is the sole reason for the 4.0 rating in that category. Inside it's just noisy.
I've had several of their beers and the quality is hit or miss.
Service is unfortunately lacking, the waitress being rather inattentive and the food taking much longer to come out then it should have.
Valley Brew does have a good selection of beers.
The food, while not outstanding is good, with a variety of different options. I must admit, however, they do have the best Onion Rings in Stockton and the Yam fries are pretty damn tasty.
Overall, Valley Brew is the best place of it's kind in Stockton, and while it would be overlooked in larger, more reputable cities, it's not a bad place to spend the afternoon. I would strongly recommend their IPA and Black Cat Stout.
1,050 characters
3.85
/5
rDev
+2.4%
vibe: 4.5 | quality: 3.5 | service: 4 | selection: 4 | food: 3.5
ive gone to Valley Brew several times over the years and they are very different every time I go. I say different, in respects to, the quality of food and pricing as i can remember it.
Definitely a place to go if you are wanting to kick back, watch a game, eat a great burger and drink a few beers. Their selection of beers is really good giving you the common range of styles with a couple of oddballs mixed in. They have an IPA there(Cobra Hood India Pale Ale) that I cant get enough of.
Overall, a decent, relaxing place to hang out with the crew.
552 characters

4.1
/5
rDev
+9%
vibe: 3.5 | quality: 4.5 | service: 4 | selection: 4
What an unexpected surprise. We were traveling back to LA from Sac'to and looking for a place to visit and break up the drive. The building looked to be historic - nice big (fenced) courtyard with 10-15 tables and a few groups of folks having a pint & a smoke. A nice tap room & a separate dining room as well as a banquet room with a separate bar back towards the street. Apparently they had recently moved the brewing equipment across town to open up the space for parties. The main room has lots of sports memorabilia on the walls & other trinkets & trash decorating the place, a half dozen or so flat screens showing various sports, 20+ stools at a large 3 sided bar, a dozen tables and a long separate barstool height table for another dozen to sit. Homey friendly atmosphere, mainly local folks and the occasional visitors like us going out of their way to get here.
They have about 9 regular beers, 6 were available, plus 2 special /seasonal brews. A large selection of liquor, saw a few Coors lights popped. Luckily the Uberhoppy was on draft. It was a big IBU ale (no one knew the IBU figure). We tried their other seasonal beer, which has the catchy name of "barleywine." It was nicely put together as well.
The tender was well versed in the local and brewery lore. Their biggest seller seemed to be their macro style offering named for their minor league hockey and baseball teams (and produced during their corresponding seasons).
It's only about 4 miles off the 5 or the 99 and well worth the detour whether heading north or south (or for some reason actually going to Stockton - no offense intended). I'll stop by next time I am in the area.
edit - I've visited 6 or 8 times now, still love it, wish I could get their beer in so cal outside of festivals. It's just down the street from Univ of the Pacific, but haven't seen much by way of student crowds - although I've primarily been there during holiday times.
*** HEAD'S UP: They now brew entirely off premises, so you need to call a day ahead for a growler fill***
2,039 characters
3.5
/5
rDev
-6.9%
vibe: 4.5 | quality: 4 | service: 3 | selection: 3 | food: 3.5
This is a great hidden gem in the heart of Stockton, the location is great but hard to find if you are not from the area, I drove by 3 times before i found it.
Beer- I went for the uberhoppy IIPA that i have heard so much about and found that the staff was fairly unknowledgable about the beer that were offered and i had to ask for several things, like i worked there.
Food- i had a cheesesteak which as ok but for a brewpub i felt that it was pretty good, we went there for octoberfest and the seasonal plates were pertty good.
I think this place has all the potential in the world, great location, good beer, and a staff that could be better educated on what they were serving. i would go back when uberhoppy is on tap but it just does not draw me like RR brewing does..
777 characters
4.1
/5
rDev
+9%
vibe: 4 | quality: 4.5 | service: 4 | selection: 4 | food: 3.5
As good as I remember this place... it had been at least ten years since I'd been here. Sorry... Stockton isn't on my list of places I like to visit. But the drive home from LA gave me an opportunity for a repeat visit.
Nice atmosphere. TVs and sports memorabilia everywhere. Quite a few people hanging out on a Sunday afternoon watching football.
Quality is very good. I had an excellent IPA, tried the Berry beer which I actually liked and wouldn't have minded a pint of. And finished it off with the Red, which was also solid.
Service was good. The girl serving us was prompt, forgot a couple of things, but remedied that quickly, and even gave me a deal on my last beer.
Selection was nice, 10 taps with a nice variety of styles. Mostly ales.
Food was ok, not great, but certainly no complaints.
Prices fair and inline... would definitely stop again the next time I find myself in Stockton. (Which probably won't be for years...)
939 characters
4.7
/5
rDev
+25%
vibe: 5 | quality: 4.5 | service: 5 | selection: 4.5
My girlfriend and I made this our first beer stop on our drive up to Redding, we also stopped on our way back a week later for a growler and another pint, I had three of their sour beers at the Stone Sour Fest and enjoyed each one of them, we ended up missing the brewer by about five minutes according to the bartender, which was a bumber but that did not mean I could enjoy a few beers, this place is in the middle of the city, not far from the University of Pacific, we had just eaten Subway so we did not eat here although the food looked pretty good, the atmosphere was cool and filled with locals all enjoying beers on an early Friday afternoon, service was fantastic, place was clean and have no complaints about any of that, bar area was large and probably fit two dozen people with tables surrounding that in the restaraunt, they had about ten beers on tap while I was there, they included three different saisons which were the specials of the month that I will review some time soon, and then their normal brews, Black Cat Stout, various wheat beers, Hitman Gold, an amber, and their IPA, I missed Uberhoppy by a few days but I was spoiled to try the other stuff top begin with, this place will be a stop every time I drive up to Northern California, even if it is out of the way, this place is awesome and deserves more recognition and respect in the beer world, Steve is a fantastic brewer!
1,403 characters
3.13
/5
rDev
-16.8%
vibe: 4 | quality: 2.5 | service: 3 | selection: 3.5 | food: 3.5
Basically this was my local brewery for years.. The beer tends to be a bit overcarbonated, but its a good effort. I'd like to see them get a better stout, but occasionally they make some really interesting beers. And Stockton isn't exactly home to tons of picky beer drinkers, so I guess the demand isn't that high for them to up the quality.
They used to have a killer dollar pint night, until local riffraff ruined it.
The other chief complaint I have is their closing hours. EARLY!
The best thing on the menu is their yam fries with stout ranch. Dang, that is awesome. It really is. Oh, and Golden Tee... a must.
I have the highest hopes that the management will just spring for a consultant, because this place has amazing potential. And I think that Stockton and the UOP kids are ready.
793 characters
3.43
/5
rDev
-8.8%
vibe: 4 | quality: 3.5 | service: 3.5 | selection: 3
Located not too frar from U. of P. and has some biker appeal with an Indian classic sitting in the middle area of the horseshoe bar.
Did not see the kitchen and the restroom was alright. Bar appeared to be plated with a type of rock (do not think it was marble), some tables were the same way, and had wood chairs.
Service was business like and prompt.
Most of their eight beers had a similar taste, no cask, did not notice any guest beers. Possible notables were the IPA and Indian Red.
Did not eat here.
cheap
526 characters
Valley Brewing Company in Stockton, CA
3.78
out of
5
based on
323
ratings.