Chateau Louis Liquor Store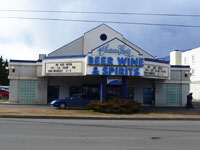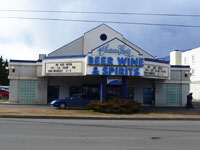 Store
11727 Kingsway NW
Edmonton
,
Alberta
, T5G 3A1
Canada
(780) 452-2337 |
map
chateaulouis.com
Notes:
Reviews by Beervana:

Beervana from Canada (BC)
3.45
/5
rDev
-7%
vibe: 3 | quality: 3.75 | service: 3.25 | selection: 3.5
Jan 28, 2016
More User Reviews:
AbbeyMaster from Canada (AB)
3.6
/5
rDev
-3%
Went in today and purchased a DeKonick Gift pack, included in was a tripel, a blond, 2 ambers and a glass, good deal for 18.95. However, after inspecting the beers in my truck i found that they had expired months ago, so i freely exchanged them for a 4pack of St.Bernardus Abt 12( which expires 2014), in which was a hassle free exchange, with might i add, quite friendly service. Other than that the store seems fairly reasonable, price and selection wise. Nothing like Sherbrooke or Keg & Corks selection however the prices there are hard to beat. Abt 12 is around 26$ @ Keg&Cork, whereas chateau offers it at 18.95, which in my opinion is a deal. If your heading for Sherbrooke it would pay to take a stop in here too, seen as its only about a 5 min drive down the road. Cheers
Oct 13, 2010
prosper from Canada (AB)
4.3
/5
rDev
+15.9%
Decent enough hotel, pretty good location - at least during the day. Clean. Decent selection of craft brews, but an outstanding selection of hard-to-find liquors - tequilas, mezcal, scotch, etc. Staff are mostly knowledgeable and friendly. One of the better places in town - second to the Sherbrooke location for beer selection, but first for other potables. It's on the small-ish side, though, and that's probably the only thing limiting selection. It's the sort of place you only hear about word-of-mouth. It's not easily visible from the road - it's not the sort of place you'd just 'discover' when you're out driving.
Sep 17, 2009
thrillhous from Canada (AB)
4
/5
rDev
+7.8%
Definitely not one of the nicer parts of town or one of the nicer liquor stores that I've been in, but this is my favourite place to purchase beer in Edmonton. It's selection is good although it is not nearly as good as Sherbrooke's excellent selection. But Sherbrooke is overpriced and Chateau is very reasonable. I'll go to Sherbrooke for the stuff I can't get from Chateau, but for 9 out of 10 of my purchases sign me up for the place that is 10-20% cheaper.
I have no complaints about the service and I have never had a bad bottle despite the fact that I buy belgians like Delerium Tremens all the time.
Aug 28, 2009
GTSJeff from Canada (AB)
2.45
/5
rDev
-34%
I went here after reading the reviews before mine, so I wasn't surprised or taken aback by the seedy neighbourhood, nor the ramshackle appearance from the outside, nor the cold, soulsucking lights on the inside. I went in, was amazed by the selection of beer, and bought around 10 bottles, a big haul for me.
I was happy. That is, until I cracked a bottle of Delerium Tremens and poured it. It came out in massive brown chunks. I know this beer sometimes has a bit of suspended yeast, but this was something else. So I brought it back to the store, expecting a quick and painless refund/exchange.
Nope, the cashier told me I had to deal with, "the rep." The who? Apparently, CL expects the customer to leave their phone number, wait until the day, "the rep," comes in, then takes the customer's number, and calls him/her back. Then at that point, God knows what happens afterwards - it could be a simple exchange for another bottle, it could be money back, or it could be a hollow apology, who knows. And then of course, the customer needs to drive back there a second time. All this for a bottle of beer? They seriously expect someone to be strung along like this for $4? As if I'm going to take the time to drive somewhere holding a half full bottle of spoiled beer in my lap for them to feed me their bs. policies.
I made it clear how ridiculous they were being and the cashier told me that she'd make an exception, "just this one time only," and then repeated that again as if I was some little kid.
Don't worry lady, I'll be here, "just this one time only."
Dec 07, 2008

IronDjinn from Canada (AB)
4.2
/5
rDev
+13.2%
I was going to give the honours of this first review to lipschitz, he not only added this establishment to the site, but was also the one who introduced me to this wonderful liquor store and all its glory. But he took too long....
I'd have to say this is the premiere liquor store in Edmonton, I've yet to come across better, and I grew up in there. A little off the beaten track it is worth the trek. Fantastic selection of regional microbrews, and a truly exceptional selection of imports to be found in singles, all chilled in coolers. This is where I first discovered the glory of Fuller's, it will live long in my memory. Okay, so the place itself feels a bit seedy, but it adds character, and for a selection like that I could care less. This is THE place to go beer hunting in Edmonton.
Aug 21, 2003
Chateau Louis Liquor Store in Edmonton, AB, Canada
Place rating:
3.71
out of
5
with
7
ratings