Hahn Premium Light

Hahn Brewing Co. Pty. Ltd.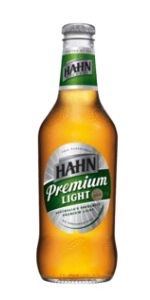 Rate It
Beer Geek Stats
| Print Shelf Talker
Style:

ABV:

2.7%

Score:

Avg:

2.21

| pDev:

31.67%

Reviews:

15

Ratings:

From:

Avail:

Year-round

Wants

Gots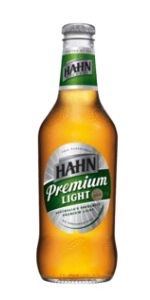 Notes:

DerbyDave35 from Australia
1.26
/5
rDev
-43%
look: 2 | smell: 1 | taste: 1 | feel: 1.5 | overall: 1.75
Wouldn't normally go anywhere near this sort of beer , but a situation meant it was that or nothing else
I'm far more into quality over quantity these days , and as I was about to drive home , a non alcoholic decent ginger beer would be a far more satisfying choice
Tasteless in the extreme , I honestly don't see the point of drinking this ...truly awful
Jul 09, 2020

detgfrsh from Texas
2.27
/5
rDev
+2.7%
look: 2.75 | smell: 2 | taste: 2.25 | feel: 2.25 | overall: 2.5
Asked for Australian beer on a Qantas flight and this was what they had. Clear golden color with white head. Light grain smell. Light feel with plenty of carbonation. Light malt flavor with a dry finish. Ok, but nothing to recommend it.
Apr 03, 2020

Andrewharemza from Australia
2.98
/5
rDev
+34.8%
look: 3 | smell: 3 | taste: 3 | feel: 2.75 | overall: 3
A clear, pale and lively golden yellow with a small, fading white head. Aromas of grass, grain and corn following onto the palate similarly. Light body and a watery mouthfeel, medium carbonation and a low-intensity, short length bitterness in the finish.
Jun 14, 2015
bylerteck from Canada (ON)
2.24
/5
rDev
+1.4%
look: 4 | smell: 2.5 | taste: 2 | feel: 2 | overall: 2
Had this early while watching hockey. Figured light would be best at 10am. From notes.
A - Poured golden, bright, one finger of fluffy white head. Good drapes of lace all the way down and a film of retention.
S - Light malt, sweet grain, dried leaves.
T - Dried leaves again, sweet grain. Quite grainy. Not overly good.
M - Quite dry in the finish with good carbonation, light body. Seemed really dry.
O/D - Unpleasantly dry. An odd beer. The dryness was funky and the flavours weren't pleasant. Wouldn't get it again. The alcohol doesn't exactly give you any bang for the buck either. Even though it's so light, it still has an unpleasantness.
May 30, 2012

heygeebee from Australia
2.73
/5
rDev
+23.5%
look: 3 | smell: 2.5 | taste: 3 | feel: 2.5 | overall: 2.5
On-tap at local on a driving night...
Usual one-finger head and no aromas due to serving temp.
Flavour was unusual tho. Not hoppy, but rather some sweet toffee-ish butterscotch flavours. Chalk and cheese to Cascade light.
Mouthfeel zippy and zingy....
Not bad actually.
Aug 12, 2011
eric5bellies from Australia
1.39
/5
rDev
-37.1%
look: 3 | smell: 1.5 | taste: 1 | feel: 1.5 | overall: 1.5
Well I don't normally review these types of beers but here goes.
A - Pours a Golden colour with a thin white head that disappears real quick.
S - Nothing of note except some metalic aroma.
T - Urgh, fizzy water with nothing in the way of flavour.
M - Light and overcarbonated.
O - Avoid
Jul 02, 2011

laituegonflable from Australia
1.69
/5
rDev
-23.5%
look: 3 | smell: 1.5 | taste: 1.5 | feel: 1.5 | overall: 2
Pours a pale golden colour with slow carbonation but quite a lot. Head is medium, resembling an old cobweb at parts, but retains for the most part. Lacing is a thick curtain, as per most Aus lagers.
Uneventful nose, a bit sweet like it has traces of rice in there, slightly metallic hop. All very weak. Unimpressed indeed.
Taste is similarly weak. Mostly watery with a slight sweetish buttery taste. Aftertaste is very metallic and chemical, with a sharp chemical hang, but again nothing too strong. Yes I know this is a light beer. That just makes it piss weak and flat. If taste were there though it would be horrible. Nothing to recommend.
Jun 15, 2009
CrazyDavros from Australia
2.33
/5
rDev
+5.4%
look: 2.5 | smell: 2 | taste: 2.5 | feel: 2 | overall: 2.5
Golden pour, small head that quickly fades to nothing.
Aroma is very tame, with some cereal and a very faint hint of hops, and some skunk.
Sweet sugary malt and corn makes up the taste. Very low bitterness.
Light mouthfeel with huge carbonation.
Boring, but does a good job at being inoffensive.
Apr 11, 2009
vancurly from Australia
2.46
/5
rDev
+11.3%
look: 3 | smell: 2 | taste: 2.5 | feel: 3 | overall: 2.5
Look.... had this having no choice really... was driving, had already knocked back a couple of decent beers, so took a draught middy this.
I'm not going to analyse it any great depth... it's a light beer. But I will just mention a strange sense I was drinking a mild. For a moment, if I closed my eyes, I detected some richer malt notes that would have tricked me into thinking the beer was darker than it was.
Strange.... maybe some very pale crystal in there to give this effect.
Still not a beer I recommend.
Jan 17, 2009
lacqueredmouse from Australia
2.24
/5
rDev
+1.4%
look: 3 | smell: 1.5 | taste: 2.5 | feel: 2 | overall: 2.5
Don't ask me why I have a bottle of this. I think I grabbed it from a free event because I figured I'd never reviewed it, and I wasn't going to fork out my own cash on it... Anyway, here we go...
Pours a clear golden colour. Lots of carbonation. REasonable fluffy white head. Look alright, all things said and done.
Absolutely nothing on the nose whatsoever. Water has more smell than this (I mean, at least Sydney water has that chlorine character to it...). Hmm. No, alright, there's a (very slight) grainy or vegetative arome, but this is very, very faint.
Taste is inoffensive, slightly metallic and very thin. Not much to it, but you'd be hard pressed to call it "unpleasant".
It's bland, no two ways about it. But it's not undrinkable. I've had much worse beers than this - beers that you can't finish, or want to tip down the sink. While this "beer" is insulting to the true breweries out there, it's not something that's truly unpleasant.
Nov 17, 2007
LittleCreature from Australia
2.63
/5
rDev
+19%
look: 2.5 | smell: 2 | taste: 2.5 | feel: 3 | overall: 3.5
Appearance - 2.5
Poured only half a finger of white head, even after a reasonably hard pour, but it remained at a thin layer for quite a while. Looks highly carbonated, the colour is a clear bronzy yellow, not unlike that of their full-strength lager.
Smell - 2.0
No skunk, so it must be pretty fresh, considering the clear bottle. A rather weak smell which doesn't strengthen with warming, but there is some malt sweetness and grains.
Taste - 2.5
For a light beer, this is really not too bad; it's refreshing and doesn't have any real nasty flavours. Truthfully, it doesn't really have much flavour at all, there is a whisper of sweetness, cheap white bread, grains, slightly metallic and a very slight bitter hop presence in the dry finish. Slight sour aftertaste with no real flavour.
Mouthfeel - 3.0
Moderate to highly carbonated, feels light in the mouth, but not quite watery. Pretty thin, but that is expected for the style.
Drinkability - 3.5
Definitely scores points for the low alcohol, but anyone who wants flavour will be bored in no time.
OVERALL - 2.55
For its style, this beer stands up pretty well. Overall it's not a great brew, but I would usually choose it over a soft drink, so it cannot be that bad. Inoffensive, refreshing and sessionable for those who don't mind the lack of flavour. It's also cheap which is a plus, but just a little more money and you can start to get some truly decent beers, which would always be my preference.
Oct 29, 2007

Kulrak from Australia
1.76
/5
rDev
-20.4%
look: 3 | smell: 2 | taste: 1.5 | feel: 2 | overall: 1.5
Pours a light golden color with lots of white chunky head that seems to stick around for a while. Not much in the way of aroma. Very faint yeast smell. Not a whole lot of flavor, some sweetness and a little chemical bitterness, and a lingering nasty metallic taste on the backend. Might be the aluminum can, but I've had other cans without that taste. Mouthfeel is very watery with a slight rasp from the carbonation. All in all, a below average beer. For an aussie macro, still below average.
Mar 24, 2006
jarmby1711 from Australia
1.52
/5
rDev
-31.2%
look: 3 | smell: 1 | taste: 1.5 | feel: 2 | overall: 1.5
Whilst it appears inviting being clear light gold with an enthusiastic bead and head, things deteriorate somewhat dramatically.
There is a toilet soap dispenser smell , that thankfully isnt carried through to the taste. instead there is surprisingly little.I should have scored them a little more for taste as there must be a skill in extracting all the flavour from whatever the tip into the container to make this.
It is sort of like drinking fizzy water from a public convenience.
The only saving grace is that it doesnt come from Victoria
Nov 18, 2005
joecast from Australia
1.83
/5
rDev
-17.2%
look: 2 | smell: 1.5 | taste: 2 | feel: 2.5 | overall: 1.5
beer started foaming up as soon as the bottle was opened! didnt expect that.
pours a typical golden color with a nice sized white head. however, it left that sickly melted-marshmallow looking stuff on the side of the glass as the level dropped.
again, typical sort of candy like sweet aroma.
taste, at first, isnt all that bad. it has some kind of metallic quality to it that just gets more and more off-putting as it warmed. pretty odd since its out of a bottle.
mouthfeel is crisp while still cold, but goes downhill from there.
keep it in the boottle, keep it cold.
Jan 22, 2005
Anonmatel from Australia
2.07
/5
rDev
-6.3%
look: 1.5 | smell: 2 | taste: 2 | feel: 2 | overall: 2.5
decent, but only just. It pours an ice cream cone looking head, which can be used as a joke towards the designated drinker of the night. their drinking light so they have to expect a bit of ribbing. There's no real taste to the beer, it's a macrobeer, what do you expect.
May 13, 2002
Hahn Premium Light from Hahn Brewing Co. Pty. Ltd.
Beer rating:
66
out of
100
with
31
ratings