The Most Beautifullest Thing In This World

Modestman Brewing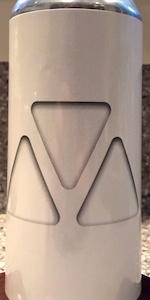 Rate It
Beer Geek Stats
| Print Shelf Talker
Style:

ABV:

8.4%

Score:

Avg:

4.44

| pDev:

7.43%

Reviews:

9

Ratings:

From:

Avail:

Rotating/Seasonal

Wants

Gots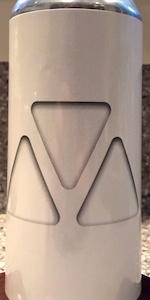 ScaryEd from New Hampshire
4.59
/5
rDev
+3.4%
look: 4.5 | smell: 4.75 | taste: 4.5 | feel: 4.75 | overall: 4.5
16 oz can.
Pours an opaque, muddy golden orange color with 2 fingers of frothy off-white head. Very good head retention. Leaves a gorgeous ring of lacing around the top of the glass.
The aroma just explodes out of the glass with notes of stone fruit and pineapple, as well as tangerines, grapefruit, orange creamsicle, mangoes, fresh melon and passion fruit. Holy balls.
The flavor has loads of faintly tart passion fruit, as well as a bouquet of citrus; grapefruit, tangerines, orange and lemon zest. There's some mango, pineapple, melon, and stone fruit. Finishes rindy, bitter and lupulin laden.
The feel is medium-full bodied with moderate carbonation. "Juicy" is a terrible descriptor but it's absolutely being used here. Faintly dry finish.
Overall, holy tits this beer is good. No, it's fantastic. It milks every possible flavor out of the Citra hop yet somehow adds even more. It's citrusy, tropical, sweet, and bitter, and has a juicy, drinkable mouthfeel despite the ABV. Hilariously good.
Aug 23, 2021

ANIMOUL from Vermont
4.15
/5
rDev
-6.5%
look: 4.25 | smell: 4.25 | taste: 4 | feel: 4.25 | overall: 4.25
Poured from a 16 oz can purchased directly from the brewery; 2 days old. Pours hazy yellow with small foamy head but great lacing. Tropical fruits, albeit very subtle. Great NEIPA! Worthy of hype!
May 16, 2021

ichorNet from Massachusetts
4.49
/5
rDev
+1.1%
look: 4.25 | smell: 4.5 | taste: 4.5 | feel: 4.5 | overall: 4.5
A new batch of this was just released recently (no can date which is a shame but seems like some time in the past couple weeks from some quick social media research), and it promises to be a very dank offering from these guys, one of my favorite new IPA brewery discoveries, operating out of Keene, NH.
The pour is very nice; a pale and somewhat chalky but also surprisingly-vibrant beer with a big head of bone-white foam that rises to a solid two fingers before sinking to a half-finger of retentive foam with great legs. This leaves behind some superb lace as well, which reaches all around my glass before I've even put it to my mouth. MM are on a roll with IPAs, and this seems like a great one as well.
The nose is dank and juicy Citra with very dialed-in elements of tangerine, mango, guava, and passion fruit backed up by what seems to be a sticky dankness permeating the entire experience. I am definitely a sucker for a great Citra-forward hoppy beer, and I'm impressed immediately by how vibrant and intense this one is... super-saturated and wonderfully-aromatic.
Flavor profile is much more dank and even herbal than I expected, with a big hit of grassiness and even some light menthol smacking my palate right off the bat. As it acclimates to room temperature a bit, I get a lot of plush and juicy citrus flavors with deviations into tropical fruit realms being made somewhat frequently. Ripe mango and grapefruit with some elements of papaya and orange peeking through. Quite juicy, yes, but doesn't forget some aggressive (yet not-harsh) bitterness toward the finish, which lingers for just a little bit. Fluffy and expressive feel on this one with a definite "oat/wheat" based element that makes it seem like you're drinking a cloud. These guys are upper-echelon NEIPA producers; don't sleep on them!
Mar 01, 2021

jzeilinger from Pennsylvania
4.35
/5
rDev
-2%
look: 4.25 | smell: 4.25 | taste: 4.5 | feel: 4.25 | overall: 4.25
Many thanks to SawDog505 for this can!
A - Opaque dark orange tan color with thin, frothy lacing. This looks like a glass full of fruit juice.
S - Pulpy and dank tropical citrus juice aroma along with peach, and passion fruit.
T - Pulpy with Intense passion fruit and citrus from start to finish, there is a little apricot thrown in the mix and finishes on the sweeter side.
M - Big, thick, and chewy with a pillowy soft texture.
O - Rock solid and definitely worth a try. Thanks again, Tim!
Feb 02, 2021
papposilenus from New Hampshire
3.86
/5
rDev
-13.1%
look: 4.5 | smell: 4 | taste: 3.5 | feel: 4.25 | overall: 4
From a 16oz can, dated 09/24/20. Served in a willi becher glass.
Pours a thoroughly opaque, thick-appearing, milky orange with a finger of tight, white, merengue-like foam. Retention is fairly excellent, leaving a solid cap of lather and gobs of lacing.
Smell is reminiscent of orange creamsicle, it's fruity and mildly sweet and flowery. Not particularly robust but, what there is of it, it's pleasant.
Taste is more bitter than expected with grapefruit juice, grapefruit pith, orange rind and gooseberry, but also with a mildly sticky-sour sweetness of the ripe and composty cantaloupe sort which persists long after the sip.
Feel is bright and juicy, only medium bodied despite appearance with somewhat subdued carbonation. Finishes with just a little booziness in the sinuses.
Overall, a well made NEDIPA but the flavour just doesn't quite click for me and the composty aftertaste is a little off-putting. I'll revisit it in a couple days and see if I change my mind.
Oct 03, 2020
SawDog505 from New Hampshire
4.89
/5
rDev
+10.1%
look: 5 | smell: 4.75 | taste: 5 | feel: 5 | overall: 4.75
Pours a very hazy yellow with a finger plus sticky white head that leaves thin waves of lace with excellent retention, canned on 7/23/20. 5
Smell is ripe melon, peach, passionfruit, papaya, pineapple, and apricot really awesome. 4.75
Taste is even more explosive cantaloupe, papaya, passionfruit, papaya, peach, and apricot low on bitterness but bold on tropical fruit flavors. Exceptional 5
Mouthfeel is bigger than medium, soft gentle carbonation, not dry but a tad sticky from all the fresh hops, and at 8.4% extremely crushable. 5
Overall this brewery has been getting tons of hype around the State and they have earned that with this one. 4.75
Aug 08, 2020

GratefulBeerGuy from New Hampshire
4.34
/5
rDev
-2.3%
look: 4.25 | smell: 4.5 | taste: 4.25 | feel: 4.5 | overall: 4.25
Can directly from the source (almost) purchased at Odelay. Canned on 2/10/20. Purchased, opened and reviewed on 3/20/20 This is the Galaxy version. Update** version: Citra single hop 12/22/20**Purchased at the brewery.
Thick as can be! Dense hazy and milky white gold and straw color. Thin white foam, spreads right out, not much leftover, no real lace.**white straw haze. Creamy thick look. Mucho lacing and creamy foam leftovers.
The hop aroma is sweet and pungent, mango, orange citrus vanilla and cream maltiness in the nose. Freshly pungent hops, creamy thick malt scent, classic NEIPA.**Expressive lupulin, A tongue kiss**
Basically taste's like raw hop cones and pellets. Multiple aspects of bitter and earthy fruits... This Galaxy DIPA is hardcore. Raw hop tastes, bitter citrus, dry earthy bite, pithy mango, collectively robust and intense. It might be just slightly too saturated hop style, tones down the drink ability slightly, but it sure is complex.**Saturated Citra with clean fruit esters.
The mouthfeel is purely classic NEIPA. Earthy bite, dry, thick, smooth... Etc. Feels freaking heady.**"Cloud-like mouthfeel"
Modestman brewing is high quality styles right here in my hometown of Keene, NH. Loving it. Keep the NEIPA's flowing.** The Citra version single hop is pure bliss in a can.
Mar 20, 2020

johnnnniee from New Hampshire
3.71
/5
rDev
-16.4%
look: 3.75 | smell: 4 | taste: 3.5 | feel: 3.75 | overall: 3.75
On tap at the source.
Hazy lemon yellow in color with frothy white head that persists and laces on the way down. Fruity earthy with a light bready maltiness. Nice DIPA.
Jan 05, 2020
tjmconcordia
5
/5
rDev
+12.6%
look: 5 | smell: 5 | taste: 5 | feel: 5 | overall: 5
I simply love love love this beer. Fresh, nuanced, layered, complex, brilliant. Redefining NEIPA. I love the way it unfolds through the mouth, with layers of hazy citrus. It is the most lovely yellow with a brilliant head.
Dec 19, 2019
The Most Beautifullest Thing In This World from Modestman Brewing
Beer rating:
90
out of
100
with
16
ratings