The Biddy Early Brewery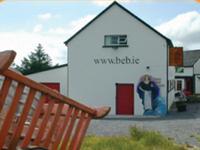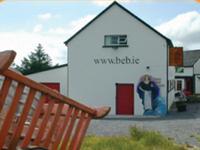 Brewery, Bar, Eatery
Ennis, County Clare
Inagh
Ireland
// CLOSED //
Notes: The Biddy Early brewpub has finally been sold, no longer brews and has now become just another ordinary pub.
Reviews by mjsarch:

mjsarch from Wisconsin
4.22
/5
rDev
-1.4%
vibe: 4 | quality: 4.5 | service: 4 | selection: 4.5 | food: 3.5
Visited on the afternoon of 3/23/07. We had missed checking out the place on our last trip to Ireland, and so I wanted to make it a priority this time around. Inagh is a short trip northwest of Shannon airport, past Ennis, and enroute to the Cliffs of Moher. I was a little concerned about not having an address, but if you can locate Inagh on a map, you can find Biddy Early. It's the only pub in the town, if I remember correctly.
As we arrived, the brewery portion emitted a blast of smoke out the chimney, and I thought I caught a whiff of peat. Interior is very typical for a small town Irish pub. It was mid-afternoon, and the bartender said they were only serving sandwiches (ham, cheese, and onion). We ordered, and she walked out the door, returning a few minutes later with a couple loaves of bread from the neighboring grocery. Sandwiches were 2.95 Euro each, which was about average.
Since I was driving, I only had one beer: the Black Biddy. Very tasty, and reasonably priced at 3.30 Euro. A nice change from the ubiquitous Murphy's - Beamish - Guinness routine of stouts available in Ireland. Wish I could have sampled the full range on draft. I picked up pint bottles of the Red Biddy and Blonde Biddy (only ones available in bottle that day) for @ 2.60 Euro apiece. I will review those separately.
Highly recommended stop, and I'd like to have the chance to visit again someday. Hopefully they will be able to increase distribution, as I understand their beers are only available at a limited number of outlets.
Mar 30, 2007
More User Reviews:

plaid75 from New York
4.28
/5
rDev 0%
vibe: 4 | quality: 4 | service: 5 | selection: 4
Located on the village of Inagh, between Ennisyton and Ennis, County Clare. The outside is a redish brown structure that stands out on the road. Inside is an L shaped full service bar, with plenty of couch seating and a turf fire. Adjacent to the bar area is another room that features dining tables (not serving food when I was there) and a snooker table.
The draft list included Black Biddy, Biddyweiser, Guinness, Heineken, Carslberg and Bulmers. The bottle list included Red Biddy, White Biddy, Bulmers, Bud, Heineken, Coors Light, MGD and Holsten.
The manager Brendan was a super nice guy who is an expert in the local attractions. The bartender Michelle was very nice and friendly as well.
There is a separate wing of the building that houses the brewing equiptment. A small outfit, hopefully getting bigger.
The unfortunate thing was that I was the only one in there drinking Biddy Early brews. The other patrons regarded the place as a regular pub.
Mar 12, 2007
ColoradoBobs from Colorado
4.3
/5
rDev
+0.5%
vibe: 5 | quality: 4.5 | service: 4.5 | selection: 3.5 | food: 4.5
This is a tiny brewery and brewpub in the equally tiny town of Inagh in the west-central part of Ireland in lovely County Clare, about 20 miles from the freakishly amazing Cliffs of Moher. It is the first ever brew-pub in all of Ireland, started by Niall Garvey in 1995 -- there are still only about a dozen micro-breweries/brewpubs in the whole country -- with his two brothers helping brew and his mother tending the bar. It's still the smallest brewery in all of Ireland.
Low-ceiling restaurant with a peat fire on the hearth, and flagstone floors proves to you immediately you are in old Ireland. The menu is solid Irish country fare: corned beef with potatoes and cabbage, mulligan stew, brown soda bread, all very delicious and stick-to-the-ribs filling. Huge portions: three meals absolutely stuffed the four of us.
The brewery generally offers five beers on tap, of which we sampled four:
Black Biddy, their Irish Dry Stout, better than Guinness
http://beeradvocate.com/beer/profile/647/1761/?ba=ColoradoBobs
Blonde Biddy, a basic fairly light lager
http://beeradvocate.com/beer/profile/647/1762/?ba=ColoradoBobs
Red Biddy, a rather unique and fine Irish Red Ale
http://beeradvocate.com/beer/profile/647/1763/?ba=ColoradoBobs
Buzzy Biddy, which is called "Triple B" in bottled form
http://beeradvocate.com/beer/profile/647/28104/?ba=ColoradoBobs
Note that from other reviews, this brew seems to be an entirely different beer when bottled.
We didn't sample any of their bottled beer -- just had what was on tap. All their bottled beers are bottle-conditioned: the brewery is a member of CAMRA. They also sell in kegs and casks (their cask ale is called "Real Biddy," and they were out of it the day we were there) in a limited area, and export bottles to Japan, Sweden and the UK.
Service was great, and the wait staff knew their stuff. Next time we go to Ireland, we will definitely plan to be there on a weekend night when they do traditional Irish music for several hours.
If you ever go to visit the world-famous Cliffs of Moher, this little spot is a must!
In case you're interested, here's Michael Jackson's review of the place: http://rarebeerclub.beveragebistro.com/rbcbeer_v02n10.html
Jan 30, 2006
The Biddy Early Brewery in Inagh, Ireland
Brewery rating:
0
out of
5
with
0
ratings