Twenty One

Central Waters Brewing Co.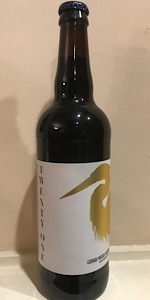 Write a Review
Beer Geek Stats:
| Print Shelf Talker
Style:

ABV:

not listed

Score:

95

Avg:

4.47

| pDev:

3.8%

Reviews:

13

Ratings:

From:

Avail:

Retired (no longer brewed)

Wants

Gots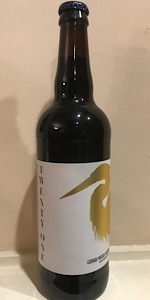 Notes:
4.33
/5
rDev
-3.1%
look: 4.5 | smell: 4 | taste: 4.5 | feel: 4.5 | overall: 4.25
As usual, CW's anniversary beer brings all the traits that I love about their "normal" BBA Stout, but turned up to 11. Strong boozy heat and bourbon spice on the nose, but more of a sweet, vanilla/honey-forward bourbon like Four Roses or Evan Williams. Fudge and plenty of barrel oak and tannins on the palate, still with plenty of booze but enough sweetness to balance.
370 characters

4
/5
rDev
-10.5%
look: 4 | smell: 4.5 | taste: 3.75 | feel: 3.75 | overall: 4
Black with no foam.
Vanilla, alcohol.
Notable pine, alcohol, cola and some wood. Needs some dark chocolate or sweetness.
Little harsh, just a tinge bitter.
158 characters

4.62
/5
rDev
+3.4%
look: 4.75 | smell: 4.5 | taste: 4.75 | feel: 4.5 | overall: 4.5
Pours dark brown almost black with ruby edges; dark tan, fast fizzy head; solid ring; small island of a brief cap; some soapy lacing; thin legs on swirl. Raisins, bourbon, caramel malt, cherries nose. Taste follows nose; bitter sweet dark chocolate, bourbon, oak, vanilla, lite char, burnt brown sugar, molasses. Moderate minus carbonation; almost full body; dry finish; slightly warming from 13.5%. Overall, well balanced layers of barrel, malt, and dark fruit flavors; another winner from CW.
494 characters

4.59
/5
rDev
+2.7%
look: 4.25 | smell: 4.5 | taste: 4.75 | feel: 4.5 | overall: 4.5
Appearance - Pours black with a thin tan head quickly dissipates to a thin ring.
Aroma - Huge barrel presence, bourbon, vanilla, rich chocolate/brownie. oaky right in your face.
Taste - Taste is much less harsh than the nose (which is not a knock on the nose). Charred barrel right up front, bitter chocolate, big bourbon, vanilla tons of oak. Really rich fudge.
Feel - Super smooth and creamy alcohol is really well hidden. Little heat from the alcohol nice dry finish.
Overall - Excellent BBA stout you could not ask for much more.
538 characters
4.52
/5
rDev
+1.1%
look: 4.5 | smell: 5 | taste: 4.25 | feel: 4.5 | overall: 4.5
Frothy brown head, fades to a ring with some spots. Pure black.
Smells of oak, bourbon, vanilla
Thick malty brew, with heavy roasted charred presence, big bourbon note, some warming vanilla caramel sweetness.
Suitably thick for a big stout.
Not a perfect blend of flavors, but hitting some nice notes. An enjoyable brew.
325 characters

4.4
/5
rDev
-1.6%
look: 4.25 | smell: 4.25 | taste: 4.5 | feel: 4.25 | overall: 4.5
Stark black with a tan blanket dying to a thin ring.
My first impressions are that it's thick and exhibits charred brownie crust characteristics with toasty dark bourbon barrel. The light bourbon character comes without heat, but with a spicy rye-like accent. Dark chocolate and chocolate wafer populate much of the middle. Mature touches of sassafras, black pepper and dates compete with pastry characteristics of vanilla, marshmallow and fudge as it warms, and it becomes less thick and more drinkable than you'd expect.
This has a crisp fizz at first, which becomes a firm almost filling carbonation. The slick body finishes tingly semi-dry and semi-sticky with a warming swallow.
685 characters

4.49
/5
rDev
+0.4%
look: 4.25 | smell: 4.5 | taste: 4.5 | feel: 4.5 | overall: 4.5
Like most of Central Waters' stouts, Twenty One is just a bit thing... but this year's anniversary release features quite a lot more barrel than I'm accustomed to. This is certainly not a criticism - I'm a fan.
The beer features plenty of chocolate, and also a significant bourbon and barrel presence. It's definitely better balanced that Eighteen, but still a bit warm. Finish is clean. It drinks quite easily in spite of the bourbon.
It's an excellent beer overall. Recommended.
482 characters

4.46
/5
rDev
-0.2%
look: 4.25 | smell: 4.5 | taste: 4.5 | feel: 4.25 | overall: 4.5
650ml bottle, served in a Central Waters goblet glass. Pours a dark black body, one finger offwhite head, good retention, splotchy lacing. Smell is cocoa, milk chocolate with a bit of marshmallow sweetness (like Swiss Miss), wet oak, a bit of smoky bourbon, oak and vanillin. It's a fairly straightforward bourbon-forward, big imperial stout, executed well with a bit of a hefty bourbon barrel presence that is typical for CW anniversary stouts. Flavour follows- big bourbon character, light vanillin, big milk chocolate, mildly dry oak presence. It's got a nice mild fudginess as well, though it doesn't approach that of CW16- which I hold as the gold standard for CW anniversary stouts. Mouthfeel is medium-fuller bodied, good carbonation, mildly bitter and dry cocoa finish. As far as CW anniversary stouts go, it's fairly straightforward and hits all the notes- in a baseball analogy, beers from this series will reliably hit doubles and triples all day, but grand slams are rare.
984 characters

4.5
/5
rDev
+0.7%
look: 4.5 | smell: 4.5 | taste: 4.5 | feel: 4.5 | overall: 4.5
Bottle. Tan head that fades quick. Oil black.
Marshmallow, vanilla, and rye whiskey. Oak, fudge, and chocolate. Full bodied. Great barrel flavors. Warming. Brownie batter in the finish.
187 characters

4.52
/5
rDev
+1.1%
look: 4.75 | smell: 4.5 | taste: 4.5 | feel: 4.5 | overall: 4.5
Tasted in a Rastal Teku from a 22 fl oz bottle on March 10, 2019. Twenty-first anniversary imperial stout aged in oak bourbon barrels. Thick, rich and delicious.
161 characters
4.49
/5
rDev
+0.4%
look: 4.25 | smell: 4.5 | taste: 4.5 | feel: 4.5 | overall: 4.5
Appearance: poured pitch black, looked twice a thick as their regular reserve series barrel aged stout. Very little head after pouring.
Smell: heavy in boubon soaked raisins with notes of sweet chocolate with cherries. Little notes of licorice. A lot of whisky with essence of burnt caramel at the finish.
Taste: its full and rich with bourbon from start to finish, leaving a sweet and smooth burn at the end. Then throughout the tasting, there were a ton of raisins and pitted fruits with ample sweet dark chocolates. As it warmed up, the chocolate began to dominate the palate with a slight bitter component.
Mouthfeel: full bodied and thick with a slight burn at the finish.
Overall: CW nails it! An exceptional barrel aged imperial stout that did not leave anything missing.
787 characters

4.4
/5
rDev
-1.6%
look: 4.5 | smell: 4.5 | taste: 4.25 | feel: 4.5 | overall: 4.5
Thanks to a Wisconsin friend for bringing this. Seems to have enough but not too much wood on the nose or the tongue.
Sweet tasty malt but not too boozy. A very nice stout.
172 characters

4.55
/5
rDev
+1.8%
look: 4.5 | smell: 4.5 | taste: 4.5 | feel: 5 | overall: 4.5
I only had two glasses at the party, & would have had more, except for that whole "Don't Die" mantra I've latched on to. 22 oz. bottle split with my wife.
Matte black without enough bubbles to cover the surface of the beer. Even after warming for thirty minutes, the nose is light. A little barrel, fudge, chocolate chips. Minimal, but pretty.
Twenty One is the fudgiest, most bourbon-forward anniversary beer to date – at the event, there was more than one person (me included) who favored it over Black Gold, which I've never felt before. Big notes of bourbon & liquefied fudge up front, backed by chocolate milk, moderate roast, & low bitterness that does the blocking & tackling to keep this from reaching diabeetus stature. Sticky & sharp, & the thickest that I can recall. I drank 16 oz. of this at my last sitting, 11 oz. this time. More would be good.
Another Central Waters triumph. Many of the Anniversary beers are pretty similar, but that's like complaining about all your 100 dollar bills being the same size. Magnificent beer.
1,060 characters
Twenty One from Central Waters Brewing Co.
Beer rating:
95
out of
100
with
41
ratings