The Hills Market - Worthington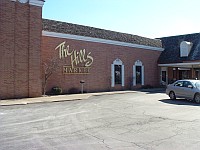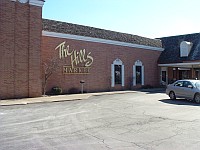 Store
7860 Olentangy River Rd
Columbus
,
Ohio
, 43235-1354
United States
(614) 846-3220 |
map
thehillsmarket.com
Notes:

dcotom from Iowa
4.36
/5
rDev
+15%
vibe: 4.5 | quality: 4.5 | service: 4.25 | selection: 4.25
Upscale neighborhood grocery with the vibe of Whole Foods: clean, rather dimly lit, and pleasant. High quality items throughout the store. Good selection of wines and spirits. As far as beer, Hills Market features a good selection of craft beers from all over including many from Ohio breweries. There is a small selection of individually-priced singles, with some limited releases available. There is also a growler fill station, with 10-12 different beers on tap. Well worth a stop if you're in central Ohio.
Oct 24, 2017

mlockman from Indiana
3.36
/5
rDev
-11.3%
vibe: 3 | quality: 3.25 | service: 3.75 | selection: 3.25
Better-than-average selection with a small section of individual bottles for sale. Kind of dark and cramped when I went, but they were willing to hold a 4-pack I had been searching for when I called to ask if they had it, came in and picked up with no problem.
Jun 14, 2015

BradenMK from Alaska
4.3
/5
rDev
+13.5%
vibe: 4.5 | quality: 4.25 | service: 4.5 | selection: 4 | food: 4.5
Atmosphere (4.5) - Relaxed. Cozy. Homey. Everything is laid out nicely and easy-to-access, the store is just the right size, and the staff are friendly and relatable. Huh, firefox says relatable isn't a word. Weird.
Quality (4.25) - A nice mix of high-quality food stuffs and bargain items as well. The ONLY hangup, for me, is that some of the meat butchered in-shop has too high of a price tag for the portions they are offering. I'd like to try them out, but I can't at the prices they ask for. Oh well.
Service (4.5) - Attentive, knowledgeable, and friendly. Nothing else you really need to ask for in the staff, as far as I'm concerned.
Selection (4.0) - If we're looking for beer here, I haven't been blown away, but they consistently have a very fine selection of craft beer. I come primarily to buy groceries, but it definitely keeps me coming back in order to get a reliable source of some of my favorite beers. I've never found a limited release like KBS here, but the fact that some people are saying that they got them a few months ago fills my heart with hope. :)
Food (4.5) - Every few days they have a unique food offering outside of the establishment, from great burgers grilled and served on the premises, to lobster rolls, to special tastings of beer/wine/local restauranteurs. It's awesome. And their normal lineup of grocery foods is really great too.
Sep 25, 2013
garuda from Pennsylvania
4.01
/5
rDev
+5.8%
vibe: 3.5 | quality: 4 | service: 4 | selection: 4.25
A - It's a supermarket. At least that's the only place I was at here. Not sure how Atmosphere plays a part.
Q/S - I was greeted immediately when I walked into the beer section and was asked if I needed help. After graciously declining, I wasn't bothered again. Good in my books.
S - Not huge; however, what was there was fairly impressive. Quite a few selections from local/OH breweries that I wasn't even aware of before. Also had popular local bottles such as Columbus IPA and White Rajah. Had some fairly limited release stuff like BP Dorado, Stone Espresso IRS, and others I can't quite remember. Also some Belgian and German selections, but not many.
V - Very reasonably priced singles which I ended up getting. Overall, a decent sized-selection that really seems to have good quality. I'd be pretty happy if this was my local shop.
May 13, 2013
BlueWinged35 from Ohio
4.73
/5
rDev
+24.8%
vibe: 4 | quality: 5 | service: 5 | selection: 4.5 | food: 4.5
Hills Market is a great place to buy beer. They now carry a wider variety of bombers and seasonal beers. Found Founders KBS and Doom there and didn't have to fight for it. They have done a great job of getting new and different beer in too. Located at the bottom of Worthington Hills off of 315. Also try the sandwich of the day in the back of the store during the week.
Apr 26, 2013

brewtus from Ohio
4.93
/5
rDev
+30.1%
vibe: 5 | quality: 5 | service: 5 | selection: 4.75
Beer department has been given a nice bump. They carry much more than you'd think, including very limited brews (I've recently picked up a founders Doom, KBS, plead the fifth, you get the idea) Staff is very nice, helpful, and knowledgable. They don't gouge you either. Willing to break up 6 packs, but also have a very solid single bottle selection. This is the best shop on the north side of 270.
Apr 25, 2013
osmiff from Ohio
4.8
/5
rDev
+26.6%
vibe: 5 | quality: 4.75 | service: 5 | selection: 4.5 | food: 5
Just checked this place out on the recommendation of a friend. Had a nice selection of both rare and your more common micro's as well as a (small) amount of domestics. I was quite impressed with what they had, and I chatted with their beer guy for a bit who told me he was new there are really working on pumping up the selection. Not sure what it was like before, but it's pretty great right now! Here's hoping they continue to improve and this could very well be one of the best places to get beer in town.
Apr 18, 2013

stain3000 from Ohio
1.5
/5
rDev
-60.4%
vibe: 4.5 | quality: 4.5 | service: 5 | selection: 4
So sad. Yhe beer guy that had been running the place the last 2 years was sick for a while so they fired him from what i hear. Place went downhill fast.
Jan 07, 2013
beveritt from Ohio
3
/5
rDev
-20.8%
Stopped by here the other day while in the area to visit Olentangy Caverns. I remember a friend of mine (DoctorDog) mentioning they had craft beer, so I thought I would check it out.
This place gives the impression of a small Trader Joe's and seems to focus on high quality products from smaller producers. The wine and beer section is in the back left of the store and takes up a large portion of the overall space. They appear to be a state liquor store also, which in Ohio means they can sell the hard stuff (40% ABV and up.)
As previous reviewers have mentioned, the beer selection here is nice, but nothing outstanding. If you are a macro or new craft beer drinker, there is plenty here to tickle your fancy. If you are the kind of person that hits numerous stores throughout the area on a recurring basis, you won't find anything new here. They have some semi-rare beers, I remember seeing Hopslam, but nothing crazy.
There were a few staff members wandering around, but I didn't talk to anyone so cannot comment on their level of beer knowledge.
All in all, if you are in the are and need beer, by all means, swing by. However, I would certainly not go out of my way to come here for beer.
Apr 13, 2009
mattcrill from Ohio
2.9
/5
rDev
-23.5%
This is a cool little place but it definitely caters to the specialty foods and wine drinkers. I got the evil eye for the lady who was in the wine section as I walked past the wine and to the cooler with all the beers. Decent selection of micros and some singles but nothing I haven't seen anywhere else around town. Seemed to have a nice variation of different styles but again, we've seen this before around town. I can't even imagine going up to the "wine lady" and asking her to make or break up a six pack for me. If you lived near by this would probably be the place to go. But for my location, time, and selection, I'm going to stick with the Anderson's and Palmers.
Jun 15, 2004
AtLagerHeads from Ohio
3.7
/5
rDev
-2.4%
A very surprising selection in a small strip shopping center where 315 becomes Olentangy River Road. This is an older store that is a bit worn around the edges, but worthwhile for the high quality goods available here.
The wine department gives you an idea that beverage needs are well served here and when you get to the beer you know that that's true. Most of the great selection is housed in open front coolers with, perhaps, 15% not cooled. Macros are given small space whilst micro brews and imports are the focus. Relatively few singles are available and the floor help I talked with had limited knowledge, but that may not be universal. Picked up Cooper's Sparkling Ale here and that was a nice find. Plenty of lot parking, but it is quite busy.
Nov 01, 2003

Dogbrick from Ohio
3.55
/5
rDev
-6.3%
The Hills Market is a small "gourmet" grocery store located north of where Rt 315 merges with Olentangy River Rd. It is located in a small shopping plaza and parking should not be a problem. As with Jubilee Foods in Worthington, I never would have expected a mom-and-pop grocery store like this to have a good beer selection but I was mistaken.
The beer/wine aisle is all the way to the left side of the store and 95% of the beer is cooled. You can find beers from Otter Creek, Unibroue, Lakefront, Victory, Tabernash, Rockies Brewing etc. There is also a decent local/regional selection of brews by GLBC, CBC and Thirsty Dog. Most everything is in 6-packs, but they do have a few samplers and a limited selection of mix and match singles that are a good price to boot.
Being a grocery store don't expect too much from the staff in the way of beer knowledge. You should know what you want before going in.
Overall this is a worthwhile stop in the northern Columbus area.
Sep 22, 2003
The Hills Market - Worthington in Columbus, OH
Place rating:
3.79
out of
5
with
17
ratings