Beverages & more!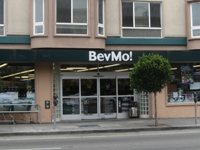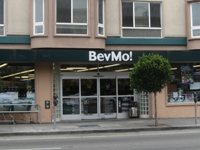 Store
3445 Geary Blvd
San Francisco
,
California
, 94118-3381
United States
(415) 933-8494 |
map
bevmo.com
Notes:
Recent ratings and reviews.
| Log in to view more ratings + sorting options.
Ratings by BrewerB:
Reviewed by BrewerB from North Carolina
3.74
/5
rDev
-0.3%
vibe: 3 | quality: 4 | service: 4 | selection: 3.5
Typical megamart adult beverage depot. The atmosphere certainly isn't anything to write home about but the place is clean and tidy.

The level of product you'll find here certainly varies, from your large marco lagers to small batch, craft brewed ales. This place sells non-beer adult beverages, too but this review will only comment on the beer.

Some of the staff here likes to make sure you're finding everything you're looking for. Others couldn't give a youknowhat. I have had a good beer discussion with a couple of the folks here on at least one occasion.

They do get some rarities like FW and North Coast special releases though a lot of the brews you'll find here can easily be nabbed elsewhere.

Prices are reasonable and it's great buying those with the ClubBev discount.
Mar 19, 2011
More User Ratings:
Reviewed by RblWthACoz from Pennsylvania
3.74
/5
rDev
-0.3%
vibe: 3 | quality: 4 | service: 3.5 | selection: 4
I remember the first time I came in here, which was at least 6 or 7 years ago, the selection was what I would classify as "pretty good." Things have changed for the better, a bit. There are quite a many singles to be had here, though all of the bomber size variety. They also keep special release beers behind lock and key, like they do the expensive wines or liquors. Which is kind of funny. We all know the big beer stores in the area at this point, but if you are around or are moving nearby, you can't really beat it.
Jan 04, 2013

Reviewed by ThreeWiseMen from California
3.55
/5
rDev
-5.3%
I rolled in here on my way out of town last night.

This has got to be the most cramped BevMo I've ever stepped foot in. Most BevMos are very spread out and airy; but this one felt more like a used book store. Regardless, this was a solid BevMo!

The selection was nearly on par with the other top-notch BevMos I've been to: San Luis Obispo and Greenbrae. I saw Mirror Mirror, Black Butte XXI, White Knuckle, Star Brew, Lips of Faith, and even 2008 Alaskan Barleywine (I nabbed three bottles of that!). There were solid selections (meaning better than the average BevMo) from each of the following breweries: Deschutes, Dogfish Head, Gordon Biersch, Victory, New Belgium, Marin, Rogue, Ommegang, and Abita. The German and Belgian selections were standard as far as BevMos go, which means they were decent. Very nice. 4.25 (probably 4.5)

As usual, the cashier didn't know jack about any of the beer. That didn't bother me; it happens all to often at BevMos and I've just come to expect it. However, she was slow as hell and straight-up cold when I tried talking to her. A smile and a little small talk would've been appreciated. Oh well, so it goes...
Aug 31, 2009
Reviewed by clickpush from Pennsylvania
3.4
/5
rDev
-9.3%
I always feel like I'm selling out when I shop at BevMo, like it's the macro of beer stores, but sometimes my need for huge selection at lower prices gets the better of my moral dignity.

This BevMo has the biggest selection of West Coast micros that I know about to date, and they're constantly rotating with season and other availability variables. Obviously, there are some staples that are always in stock, but this store deserves frequent visits because you never know what surprise they may have dug from the depths of their warehouse.

The German selection is admirable, but the Belgian selection is extremely small compared to how many domestic micros they're able to support. I've had better luck with Belgians at corner stores.

In terms of service, the clerks here will leave you alone unless you ask for their help, but it's pretty much guaranteed that any BA member will know more about the beer than a clerk. I find myself answering other customers' questions more thoroughly than the employee can.

This place is definitely worth walking through every couple weeks to see what rare brews they may have managed to get their hands on.
Sep 11, 2006
Reviewed by jreitman from California
3.3
/5
rDev
-12%
This bevmo is definitely well used. It's on a corner along busy Geary Blvd with some parking in the back (which I failed to see the first trip). The store is cramped with one front and back shelf of craft brews and another for imports. The craft selection is ok with quite a few west coast beers but as noted by others, I was sad to see only a handful of Stone beers and no Alesmiths to be found. The guy I asked about Alesmith obviously had no clue what I was asking about so I gave up and settled on some Allagash and Bear Republic. There is a new bevmo opening up on Van Ness in a little bit in a much larger space. I have a feeling that will significantly reduce my desire to go here.
Sep 02, 2006
Reviewed by objectivemonkey from Minnesota
3.85
/5
rDev
+2.7%
I was a little disappointed in this BevMo. Granted, it was a little small in a downtown first floor, and for its size, I suppose it was a decent selection, but I wanted more than three Stone's to choose from, and in general there was just a lack of beer. The cooler was tiny, and the selection really just wasn't that large, even for a decent sized store. What was there was quality stuff, and I brought back home a good two cases of very yummy stuff, and was very pleased that I'll finally get a chance at Allagash, 5 of them, that is. I didn't know yet if BevMo shipped to MN, and they didn't know off hand, but got right to it and had an answer within a minute. So, pretty decent service, even if its just basically a warehouse. Speakin of that, a pretty unattractive place. But who cares. I got good beer, stuff I can't get here, at ok prices, and thats all I can ask for.
Mar 21, 2006

Reviewed by brewandbbq from New Hampshire
3.7
/5
rDev
-1.3%
Hit up this Bev Mo after finding no beer at the Cannery.
Loaded up with lots of the good stuff at very reasonable prices.
Beers are towards the back left, with 3 aisles, one being a cooler filled with 22oz locals.
Not an immense selection, but picked up plenty of Marin,Moylans,Drakes,Lagunitas,Sacbrew,Hoptown, and Reaper.
Import section looked pretty standard, Belgians represented pretty lightly.
As with all Bevmo's, no breaking of 6 packs, which was a bummer because the Cannery was good for that.
Service was non existant other than a manager and employee standing at the end of the aisle as I squeezed by with my arm loads of bombers.
No matter, beers are cheap! Bombers typically are $6-9 clams in Mass.. Most here were $3-4! Thats what I'm talking about.
Even with the "CRV" *and* tax, very reasonable.
So how the hell did I spend $90???
Jun 11, 2005
Reviewed by donnebaby from North Carolina
3.85
/5
rDev
+2.7%
I would consider this the best place to go to buy beer in San Francisco. Others have mentioned the 3 + aisles dedicated to beer, with an excellent showing of US crafts, and a smattering of German and Belgians and more than can be expected for British bottles.

The best part of this BevMo is its selection of local Bay Area bombers, which another reviewer mentioned. This is true. Full line of Bear Republic, North Coast, Hoptown, Sacramento, lots of Stone, Lagunitas, Butte Creek, Moylan's, Marin in bombers, not to mention that in 6's. The other SF BevMo has very few on the other hand -- and has an in general inferior selection of brews, imho.

However, for a larger selection of Belgians, Plumpjack's might be the answer.
Apr 19, 2005
Reviewed by studentofbeer from California
3.4
/5
rDev
-9.3%
this is the best Ive found in San Francisco when you are looking for a breadth of selection, tho it doesn't compare to what I was used to when I lived in Chicago (Sams or various Binnys are both better). However, it's got a decent selection, with a bit of everything. About 3 rows of brews plus a refridgerated, with a healthy focus on west coast craft stuff. Also a good English selection, but only so-so on beers from Belgium (that's what Plumpjack is here for). I've been in a number of times and have never had a person help me, so I put service down for this reason. Another nice thing is small selection of glassware in case you just broke your Chimay Chalice or hefeweizen glass. Prices seem average, but nothing stellar. All in all, I wish there were a better one-stop shop destination in the city for good beer, but this BevMo is decent.

edit: actually, i think i like the one on bayshore better, in terms of beer selection.
Feb 04, 2005
Reviewed by axisjones from California
4
/5
rDev
+6.7%
All BevMos are good, this one keeps getting better. There are 3 aisles, front and back, dedicated to beer. Each country is fully represented and American craft brews have a whole aisle. While the service isnt really knowledgable about beer, the selection is amazing, especially considering they just started getting the full range of trappist ales (sans Westvleteren and Achelle) at fairly low prices. Most styles are well represented, there is really something for everyone. They have some glassware, nothing special and some nice belgium packages. The major downside of BevMo is that I have a debit card and they have too much beer. Lack of self-restraint aside, check it out.
Aug 13, 2004
Beverages & more! in San Francisco, CA
Place rating:
3.75
out of
5
with
12
ratings